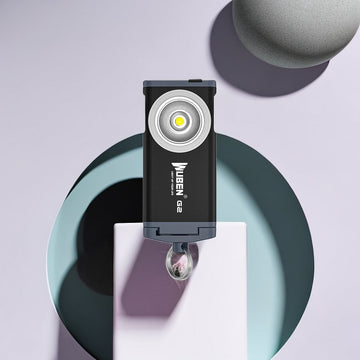 Illuminate the way with Wuben G2: Compact, Mighty, and Ideal for Gifting!
Light up your friend's and family's life with a gift that will truly shine
. Allow me to introduce you to the
Wuben G2 Keychain Flashlight
, an extraordinary gadget that goes beyond ordinary illumination. Priced at just $9.9, this remarkable small flashlight offers an irresistible combination of functionality and affordability. Here, let's explore the captivating features that make the Wuben G2 the perfect gift to brighten their world while keeping your wallet happy.
The Wuben G2 Keychain Flashlight is more than just a source of light
. Its sleek design and compact size (
58.5mm × 27mm × 9.2mm
) allow it to
effortlessly attach to keys or slip into a pocket or bag
without adding bulk. Whether they're walking their dog at night, exploring dimly lit areas, or searching for something in the dark corners of their home, the Wuben G2 will illuminate their path. It's also the perfect travel companion, ensuring they always have a reliable source of light on their adventures.
Wuben G2 Limited-Time Offer - Exclusive to the United States!
From July 12th to July 17th!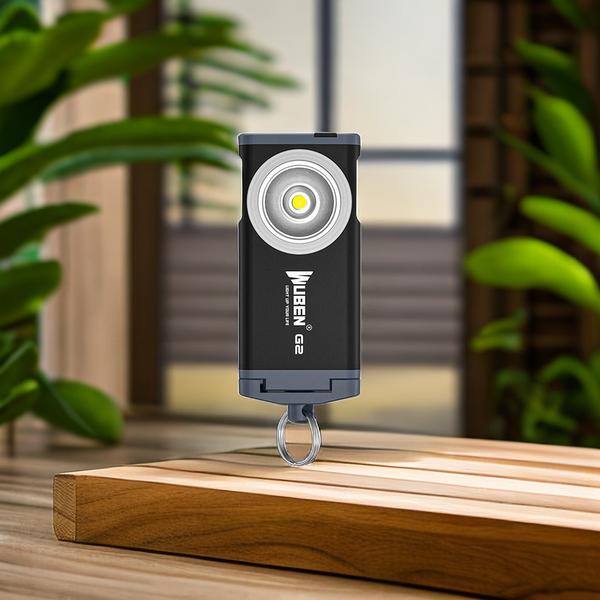 Attention all flashlight enthusiasts! We have an exclusive offer that you can't afford to miss.
From 9:00 AM on July 12th to July 17th (US Eastern Time)
, you can own the high-quality Wuben G2 Keychain Flashlight at an unbeatable price.
Originally priced at $22.99
, it's now available for
just $9.9
, but act fast – this limited-time offer is restricted to the first 
50 customers
. Don't let this incredible opportunity slip through your fingers. Visit our website now to secure your Wuben G2 Keychain Flashlight before it's too late!
G2 Pocket Flashlight Specifications
| Specs | Wuben G2 Keychain Flashlight |
| --- | --- |
| LED | OSRAM P9 |
| Max. Lumens | 500 lm |
| Max. Beam intensity / distance | 540 cd / 46 meters |
| Battery config. | built-in (280 mAh) |
| Onboard charging | USB-C |
| Modes | 5 (Turbo, High, Med, Low, Moon) |
| Blinkies | N/A |
| Waterproof | N/A |
| Weight | 28g (Built-in battery) |
| Size | 58.5mm × 27mm × 9.2mm (L × W × H) |

The Wuben G2 is a compact and rechargeable mini flashlight that perfectly blends functionality with convenience. It comes in three stylish colors: black, green, and blue. With its slim profile, measuring only 9.2mm thick and weighing a mere 28 grams, the G2 is a lightweight companion that won't burden you.

Powering the G2 is a built-in 280mAh battery, easily rechargeable via the convenient USB-C port located on the side of the light. With an impressive runtime of up to 35 minutes on high mode, this flashlight provides reliable illumination precisely when it's needed the most.

Equipped with five brightness modes, the G2 caters to various lighting needs. From the powerful Turbo mode, emitting a maximum output of 500 lumens, to the subtle Moon mode, offering a gentle glow of 1 lumen, each mode is designed to deliver the perfect lighting solution. The remaining three modes, High, Medium, and Low, provide a well-rounded range of brightness options:


Turbo: 30 minutes
High: 35 minutes
Med: 1.5 hours
Low: 6 hours
Moon: 70 hours

In addition to its practical performance, the G2 offers valuable features that enhance its functionality. The built-in magnet in the tailcap allows for hands-free convenience by attaching the flashlight to metal surfaces. Furthermore, the included pocket clip offers the option to secure the G2 to her belt or bag, ensuring easy access and portability.

The Wuben G2 is available in three colors: black, green, and blue.


Black:This is the most common color for the Wuben G2. It's a sleek and understated look that will go with just about anything.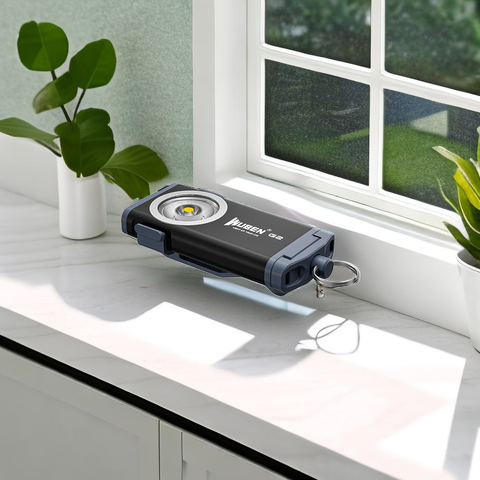 Green: This is a more vibrant color that will stand out more than the black version. It's a great choice for people who want a flashlight that's easy to find in the dark.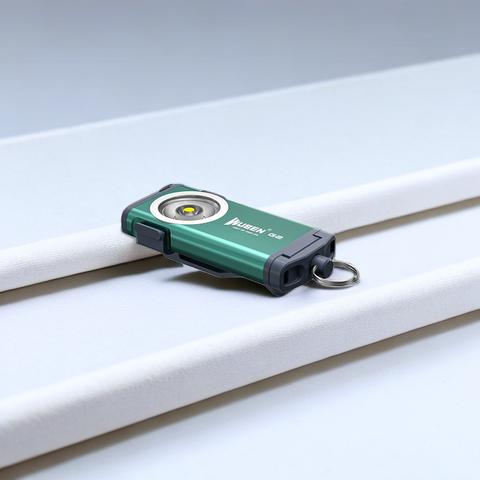 Blue: This is a more neutral color that's somewhere between the black and green versions. It's a good choice for people who want a flashlight that's not too flashy, but still looks good.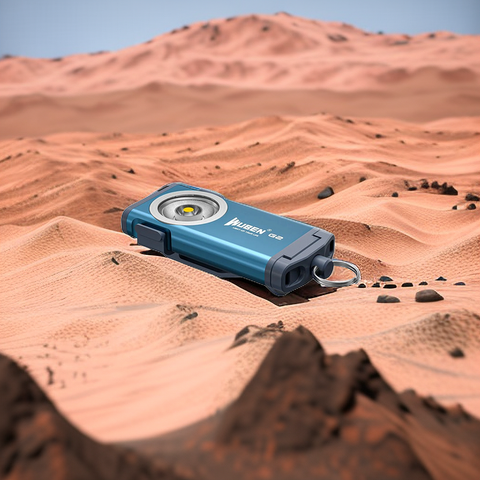 While the Wuben G2 excels in many aspects, let's consider its pros and cons:

Pros:
Small and compact, perfect for everyday carry
Rechargeable via USB-C for convenience
Offers 5 brightness modes for versatile lighting options
Built-in magnet allows for hands-free use
Pocket clip included for easy portability
Three colors: black, green, and blue

Cons:
Battery is not replaceable
May not be the brightest flashlight available
Not waterproof

In conclusion, the Wuben G2 is an excellent choice for those seeking a small yet powerful keychain flashlight. Its impeccable craftsmanship, lightweight build, and versatile features make it a reliable companion in various scenarios. The Wuben G2 is the perfect gift that will illuminate you life with love and practicality.


1 comment