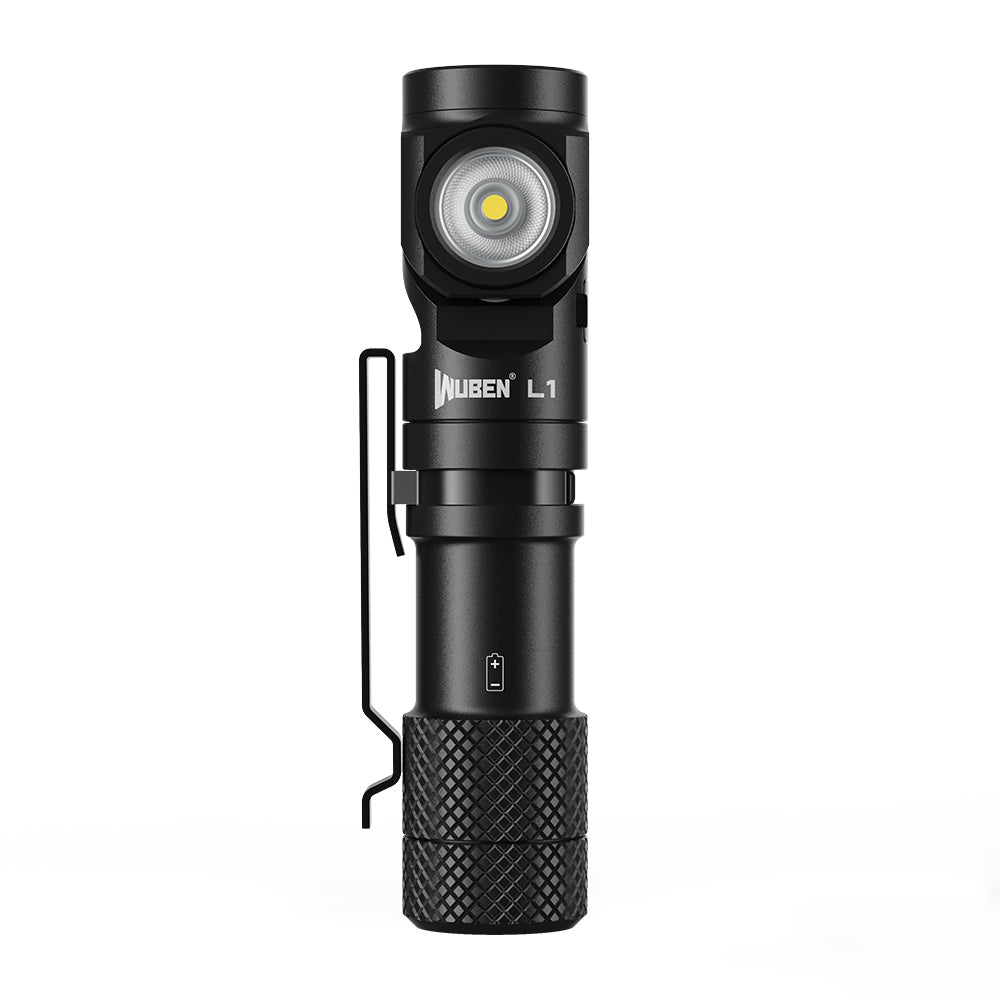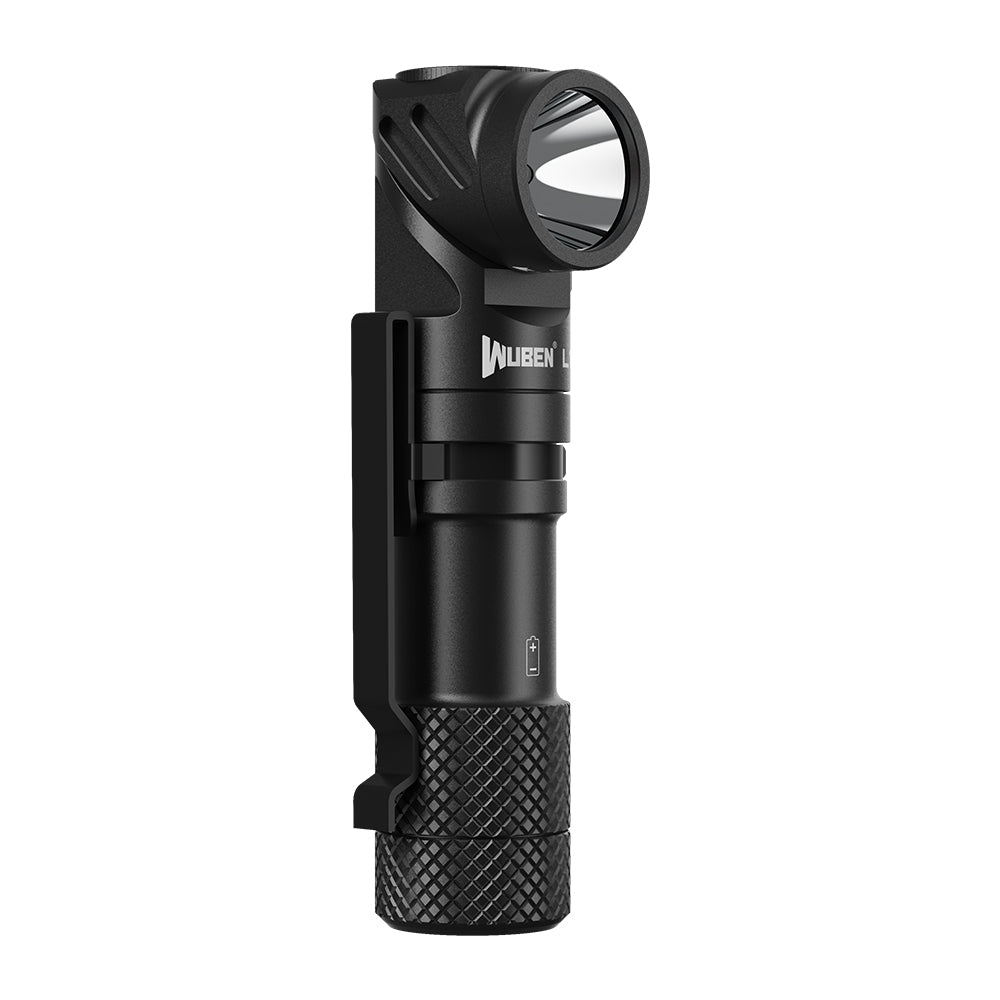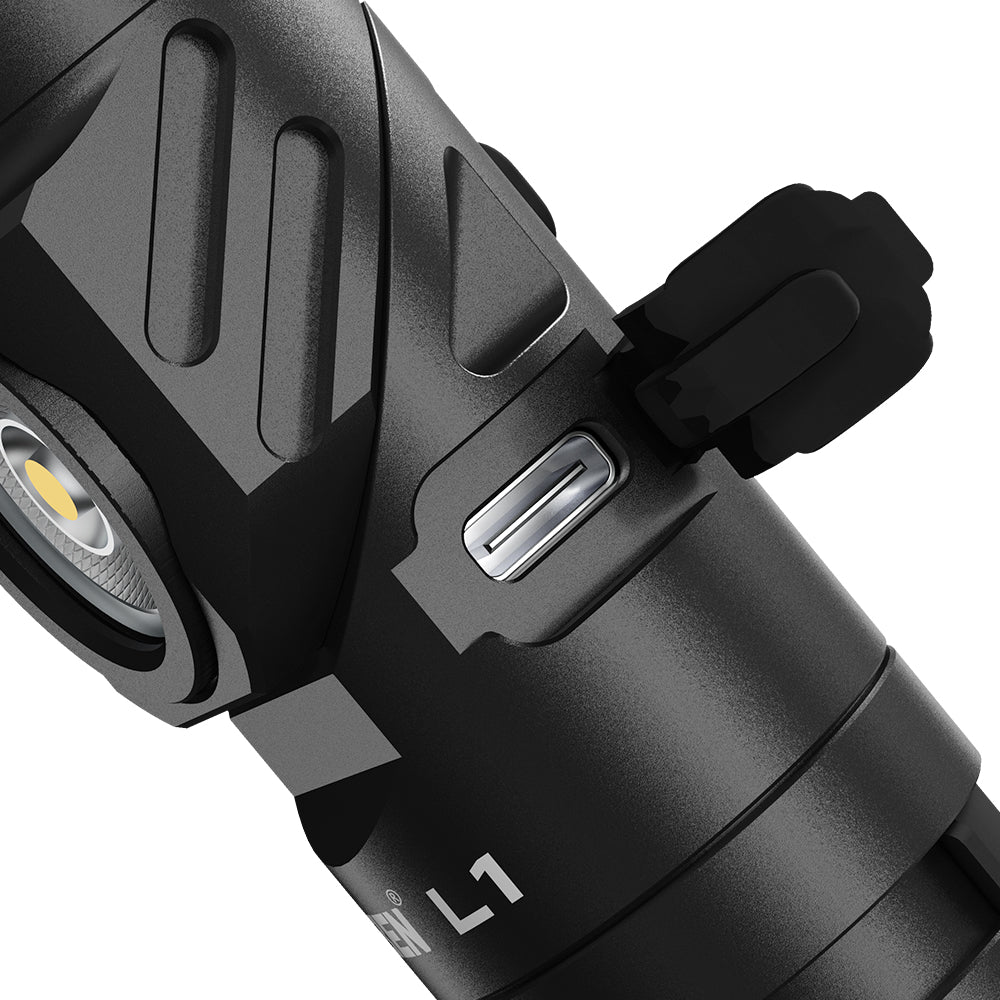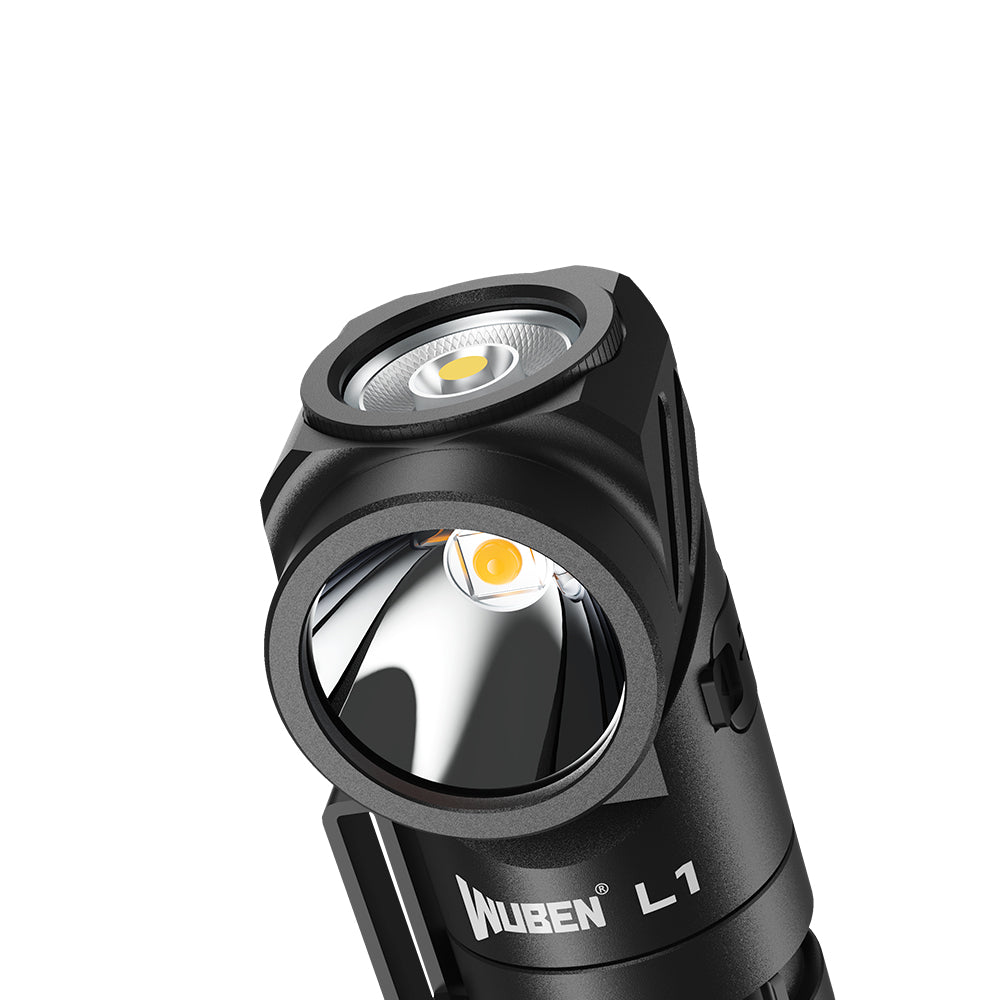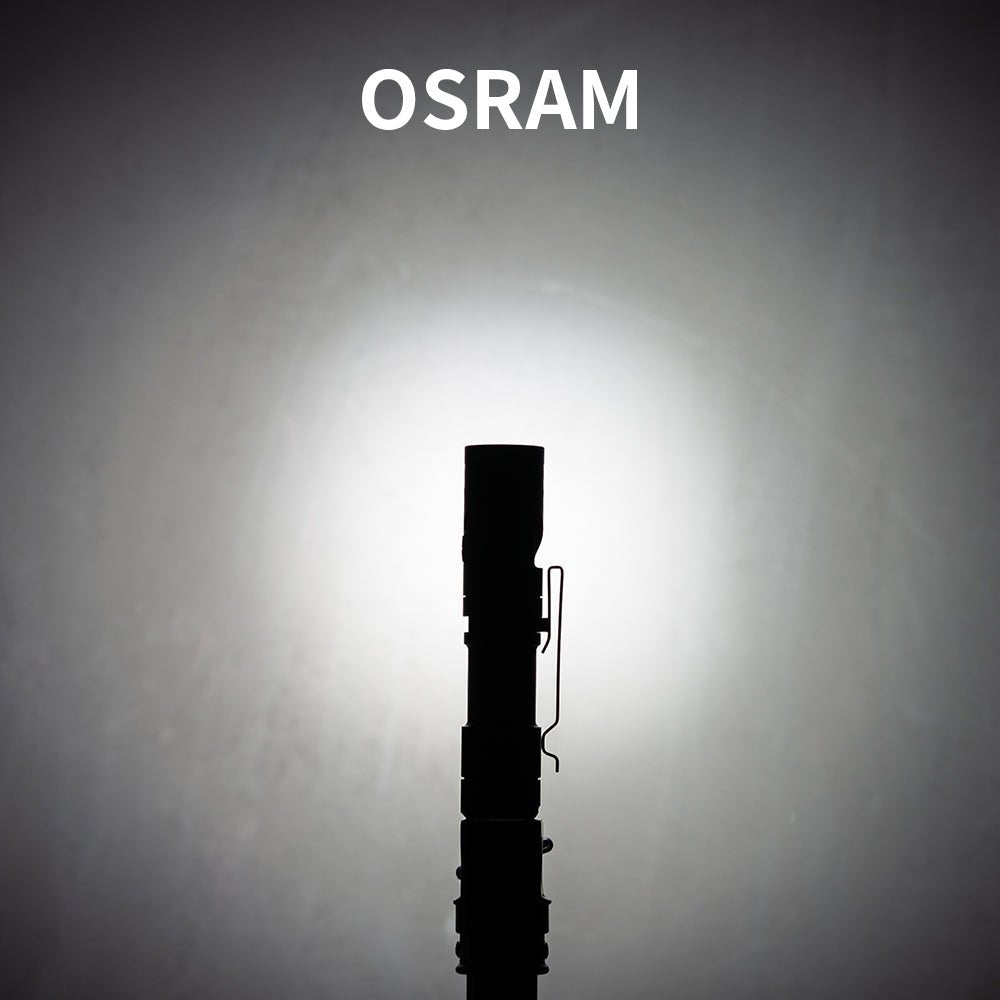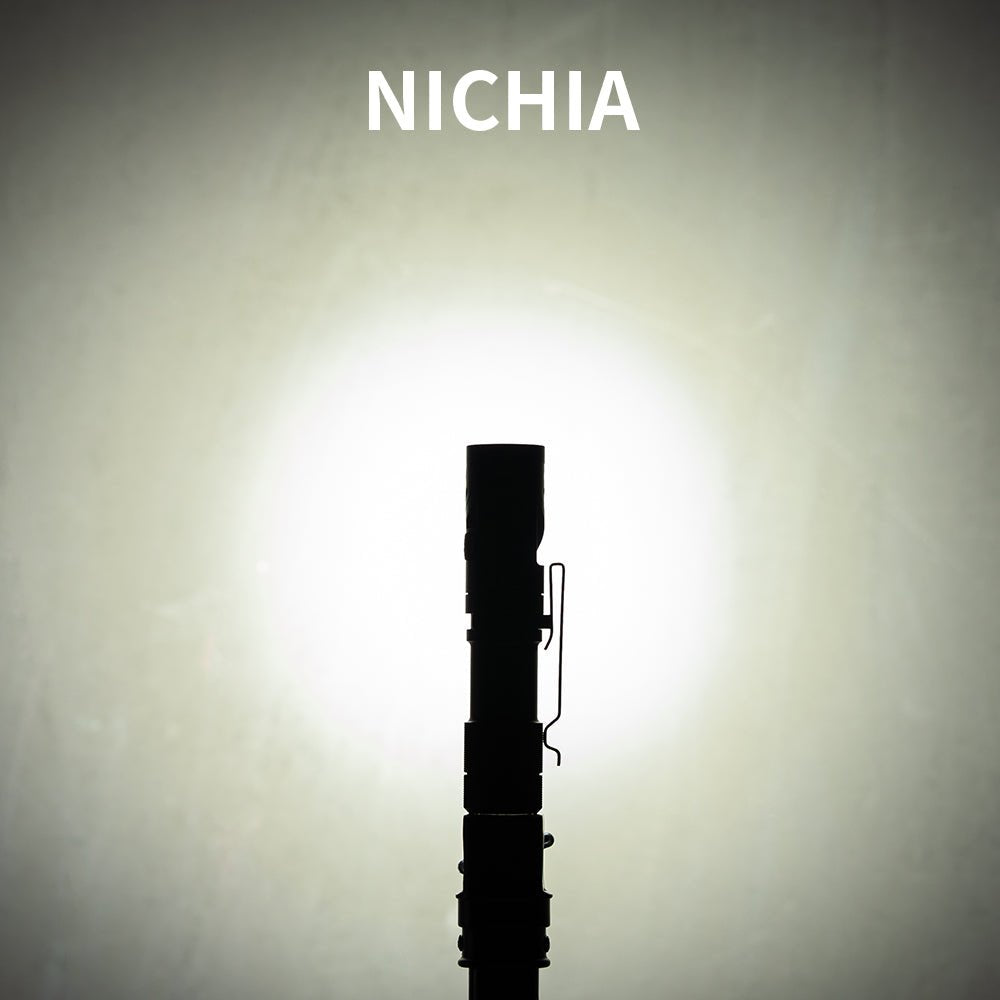 L1 2000 Lumens Flashlight - Dual Light Sources Flashlight with 180° Rotating Head
Sale price
$59.25
Regular price
$79.00
High Lumens: Max 2, 000 lumens output, with a 350-meter throw distance for effective long-range visibility.
Magnetic Tailcap: Attach the L1 to any metal surface, freeing up your hands for any everyday tasks.
180° Rotating Head: Adjust the beam direction and coverage for precise illumination with the unique 180° rotating head.
Long Battery Life: Up to 90 hours of power in Low mode.
Fast 2.5-Hour Charging: Quickly charging with using a USB Type-C cable.
Powerbank Function: As a portable power bank to charge other devices on the go.
L1 OSRAM LED Version: Experience exceptional brightness with a maximum output of 1000 lumens from the auxiliary light. Enjoy the color rendering index (CRI) value of over 70, making it perfect for your everyday needs.
L1 NICHIA LED Version: The maximum output of auxiliary light is 600 lumens, with an higher CRI value of over 90, it restores objects in their original colors better and it is suitable for both everyday use and professional shooting scenarios.
Safe & secured checkout
The New L1
multiple 

Flashlight: Your Reliable Lighting Solution.

The L1 multiple flashlight is your perfect companion for outdoor activities and emergencies. With impressive beam distance and adjustable brightness, it offers reliable and versatile lighting. Its compact design and durability make it ideal for camping, hiking, and emergencies. Invest in the L1 flashlight for a reliable lighting solution. Illuminate your world confidently with the L1.
Spotlight: The spotlight(main light) features a Luminus SST-40-W LED, which provides a maximum brightness of 2000 lumens and a beam distance of 350 meters. This makes it ideal for long-range lighting applications, such as illuminating objects in the distance, such as cars, buildings, and wildlife. The spotlight is also suitable for a variety of other uses, such as outdoor activities, emergencies, and everyday use.
Spotting and flooding dual lighting modes, 6modes for spotlight and 3 modes for floodlight. It utilizes separate LEDs and lenses located in different positions to offer two light beams simultaneously, without compromising the brightness or clarity. With the L1 flashlight, you can easily switch between the two light sources, allowing you to adjust the range of your lighting to suit your needs.
Built-in a piece of 21700 battery with a capacity of 4800 mAh, providing up to 90 hours of continuous use.
The portable clip, can be clipped on the waist belt, backpack strap, chest and other positions for lighting, The standard lanyard can be hung on the wrist, tied to a backpack, etc.
As a portable power bank: An added advantage of the Wuben L1 is its ability to charge your smartphone or other devices, the power bank feature is a valuable addition to the Wuben L1 flashlight. It makes the flashlight even more versatile and useful in a variety of situations.
Wuben L1 flashlight features a Type-C fast charging port that allows for safe and convenient charging. The port supports 5V/2A input, which means that the flashlight can be fully charged in just 2.5 hours. This makes it easy to keep the flashlight powered up and ready to use.
Strong Magnetic Tail-cap, free your hand now. The magnetic tail-cap is located at the tail of the flashlight and has a strong magnetic force. This means that you can hang the flashlight on a metal surface without having to hold it in your hand. This is very useful for working in the dark or in other situations where you need your hands free.
Stay in control of your battery level with the smart battery indicator.
IP68 dustproof and waterproof, no fear of wind and rain. The Wuben L1 flashlight has an IP68 waterproof rating, which means that it is dustproof and can withstand water immersion up to a depth of 1.5 meters for up to 30 minutes. This makes it a valuable flashlight for use in wet conditions, such as rain, snow, or even underwater.
Constant current circuit, stable control of light, no strobe hazard, protect the eyes. The battery anti-reverse design prevents improper battery installation and damage to the flashlight.
The color difference between OSRAM and NICHIA. The maximum output of auxiliary light of NICHIA is 600 lumens, but with an higher CRI value of over 90, it restores objects in their original colors better and it is suitable for both everyday use and professional shooting scenarios. 
Tips about CRI:
The color rendering index (CRI) is a quantitative measure of the ability of a light source to reveal the colors of various objects faithfully in comparison with an ideal or nature light source.
Pratique
Torche polyvalente de par ses différentes possibilités d'éclairage , son endurance énergétique et ses dimensions. Bonne construction et finition , il lui manque juste la capacité à tenir la puissance lumens annoncée dans le temps , mais cela est certainement du au montée des températures trop importantes et à la volonté de Wuben de les maitriser. Malgré tout les performances de cette lampe sont déjà largement suffisantes pour une utilisation intensive. Très bon produit.
Wuben L1
I love my new flashlight. It is super bright and the battery last a long time. I also like the holster it came with. I am able to use it as a charger too which is great!
I have not received the product. WhT is the tracking number?
Great light
Extremely convenient to operate because of the rotating head and the two types of light. Very helpful for my daily tasks in dark rooms. Good battery life.
An awesome versatile flashlight
This flashlight is great. Its built very solid. The dual heads are unlike anything else I have seen. Wuben did an amazing job on this flashlight. I highly recommend it to anyone who is thinking about buying one!
L1 2000 Lumens Flashlight - Dual Light Sources Flashlight with 180° Rotating Head