Posted: Jan 9th, 2021
Tags: penlight, edc flashlight, e61 penlight, everyday carry, pocket pen, flashlights, pens, product-overview, trending gear,
Why Is EDC So Popular?
Over the last several years, the phrase EDC, short for Everyday Carry, has risen in popularity. Carrying a pocket knife, flashlight, pen and a multi-tool has become not just a cool thing but sometimes even seen as a necessity as more and more people become serious about their safety.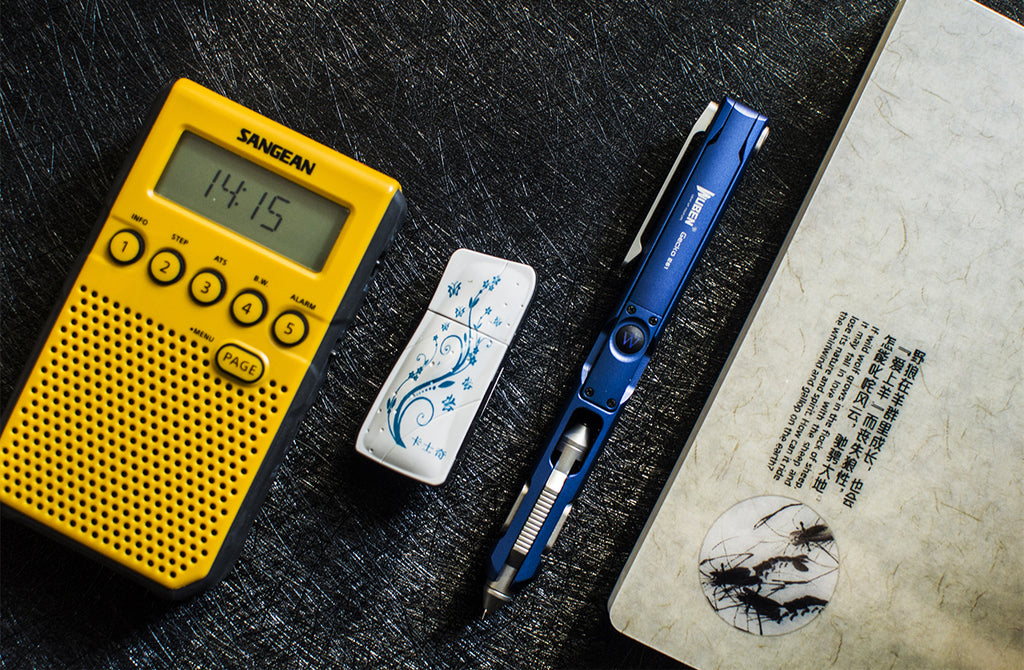 Speaking of a penlight, you probably picture a flashlight which is long and slim as it is named: the pocket pen. The convenient form factor makes it both easy to carry every day and use for multiple tasks. Our hot sale WUBEN gecko E61, someone could say that this penlight seems more like a "plus it's a pen", than a pen that does other stuff. We've combined four functional pen heads with a powerful LED flashlight in a lightweight, sturdy and streamlined design. In addition, this penlight comes with extra 4 pieces of pen refills so that you don't need to worry about it running out quickly unless you write frequently. You can both write and light with just a single tool in your EDC. By the way, four replaceable pen-heads can be replaced by twisting the pen head easily.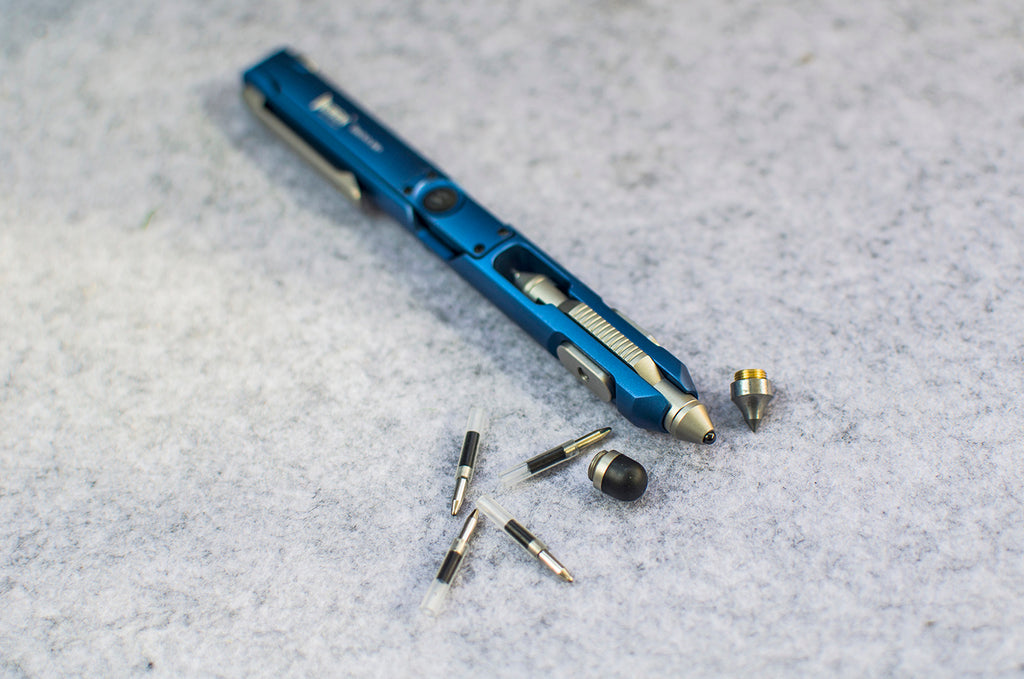 And during normal use, you'll find that the E61 is worthy on its own as a writing implement. A grip section channeled into the body's head makes the pen easy to hold when jotting things down. The penlight accommodates both writing pen-head and forever pen-head, so it's ready to write on paper and stone anytime. At 5.63" length, it's not too long or big for your pockets and only weighs an impressive 1.9 ounces when you consider it comes with a light on the back end. It also pulls escape tool duty, doubling as a window breaker when in an emergency.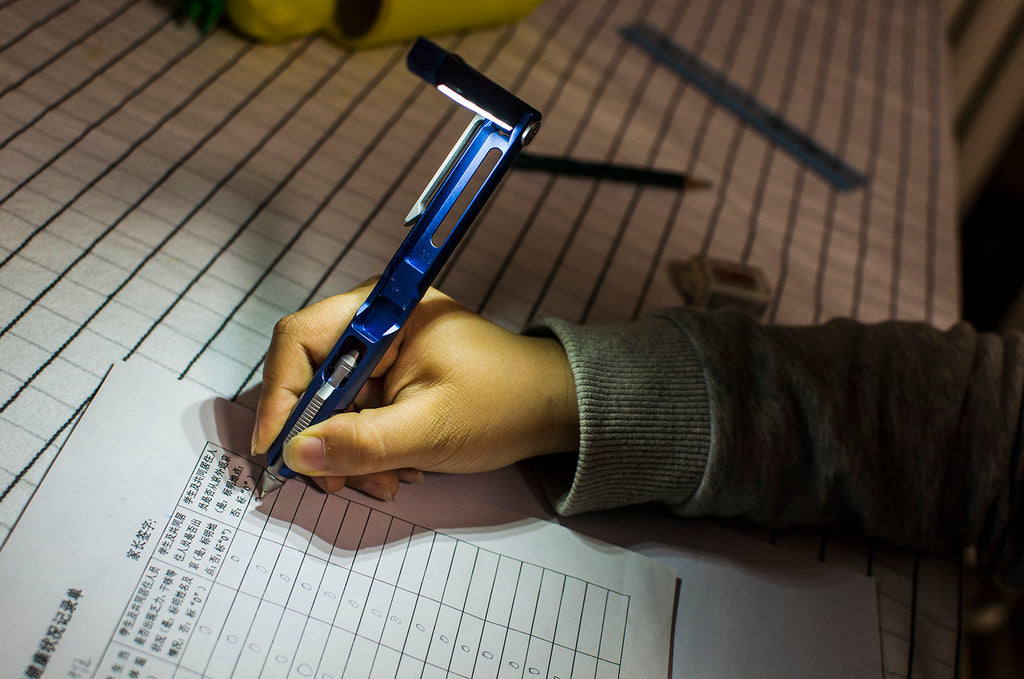 If you're running low on pocket space or just enjoy the versatility of multifunctional EDC gears, the WUBEN gecko E61 might be for you. The E61 is the first EDC pen with multiple functions, paired with 4 replaceable pen-heads in different functions. It features a compact and sturdy body, allowing easy carry alongside your existing writing utensils. The gecko E61 penlight features a flexible 270-degree rotation that allows for an angles adjustment, satisfying deployment, helping you writing something at night or outdoor camping with its flashlight as well; and the LED light has a maximum output of 130 lumens and 8 meters beam throw, giving you plenty of spot illumination for daily tasks.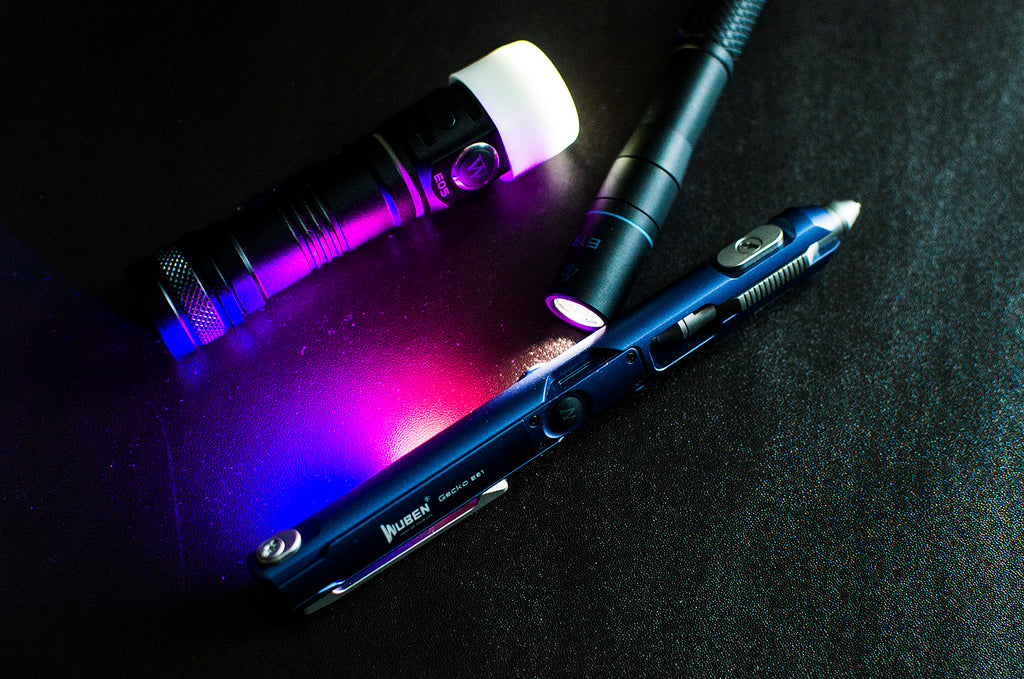 The gecko E61 penlight comes with a clip, easily making it attachable to a breast pocket, backpack, purse, climbing gear, briefcase, or anything else that is within your reach. It also features four different brightness levels, which you can access via the 'W' button as you wish, including red-blue beacon lights of 10 lumens maximum; this might be a savior when you're in emergencies.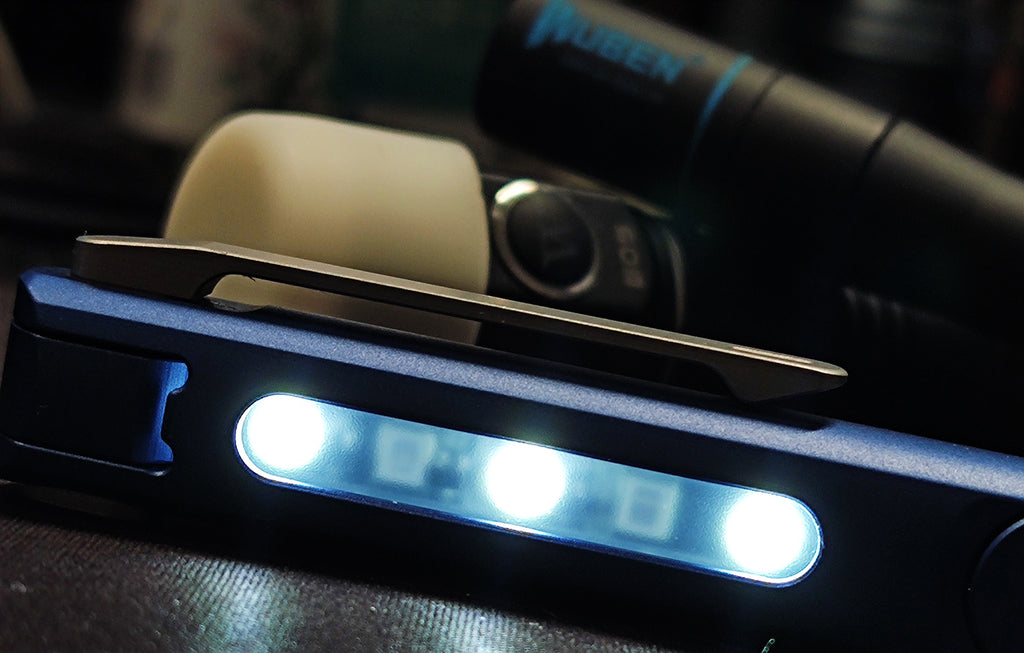 E61 penlight also runs for an IP66 rating waterproof. In the test, I upgraded the testing conditions by opening E61 and immersing it in the flowing water directly, the result is that the function is intact and there is no damage, still available for use all day.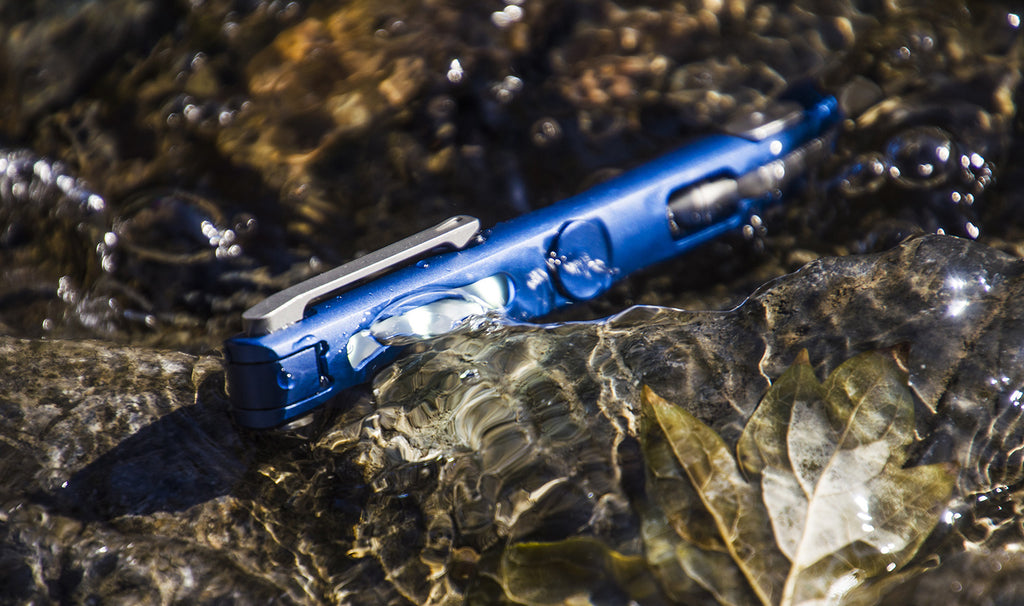 When you run out of power, you can recharge it via its micro-USB charging port, which hides at the end of the light. It takes about 2 hours to be fully charged. One unique feature of the gecko E61 is that you can choose the lighting angle you like within 270 degrees, letting you position it for a better angle while you jot away. At the same time, it attaches a strong round magnet in the middle of this penlight so that you can stick it to any iron object to liberate your hands when doing something else, such as writing, fixing and reading.
VERSATILE
COMFORTABLE
FUNCTIONAL
The WUBEN Gecko E61 gives everything good about having a pen and a light into one convenient and exquisite package. Free up your pockets, consolidate your carry, and pick one up for yourself today at the link below.

What were your favorite EDC items last year? Let us know in the comments below!