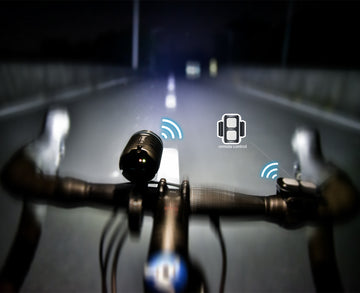 Posted : 31st Dec, New Year's Eve.
Tags : bicycle light remote, wireless remote controller, remote control, bike light remote,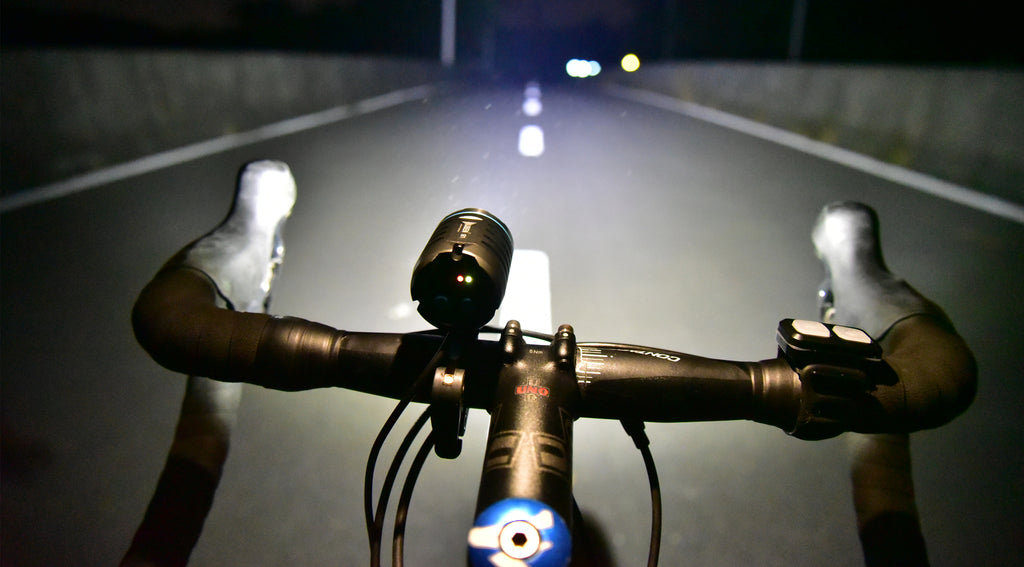 Before discussing the benefits of using remotes, let's take a minute to explore the technology. In the concrete construction industry, wall saws and wire saws were some of the first machines to use radio remote controls for operation. Now, demolition robots, surface preparation grinders and core drills can all be operated remotely. Some manufacturers have taken the technology from radio frequencies and/or cords and have evolved the products to use cordless, Bluetooth technology. This enables more responsive communication from remote to a machine. It also enables the operator to stand farther away while still in full control of the operation.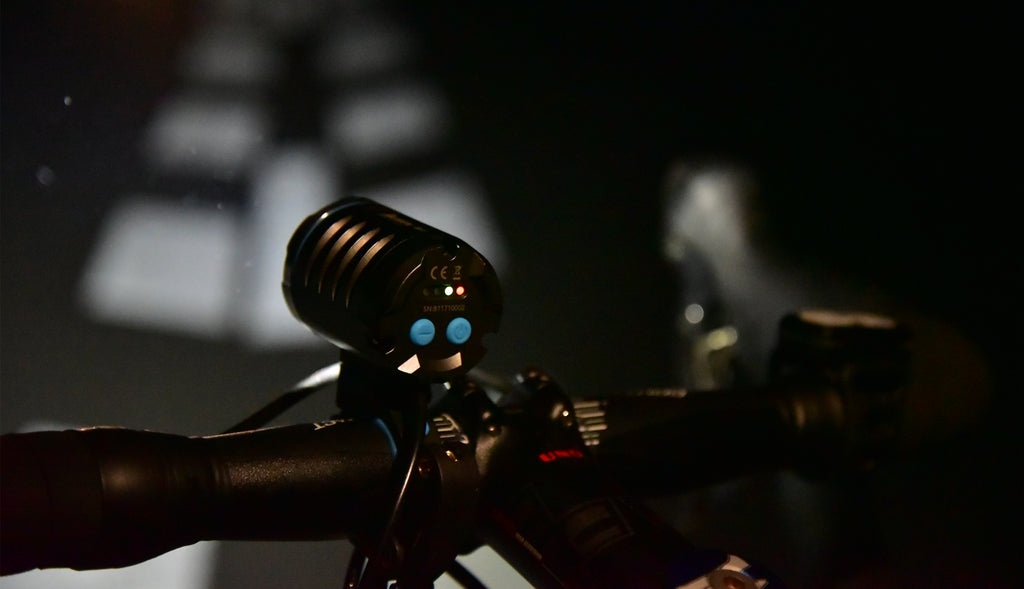 As is known to us all, anyone who wants to change the lighting modes or brightness level needs to remove his or her hand from the handlebar when he takes a bike riding at night. This might be very dangerous when you control your bike with only one hand, especially for those riding into the darkest wild. Unless you keep a good experience in bike riding for many years, you might need to look down to seek the position of modes-changing buttons on your bike light. This will let you pay more attention to bike riding events and your safety as well.
However, accidents always occur when drivers don't focus ahead of them or get sidetracked by other operations, and this also works for bike riding in the dark.
An obvious benefit of using a remote controller is that it is a much more convenient operation than the traditional bike lights. There's no need for you to remove your hands from the bars; both brightness level and modes changing can be done easily with your thumb only.
WUBEN B1 professional bike light series are all equipped with a wireless remote controller in package, with which you can conveniently change the lighting modes. Remote comes with a silicone strap for mounting, you can mount it next to the handlebar position where you hold so that it will be convenient for you to finish modes-changing by your thumb easily without staring down at the remote or light. Cordless and unrestricted, you don't need to worry about cable broke that causes much trouble again.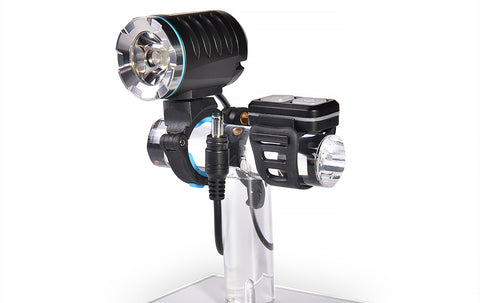 Easy to match : 
Long press the 'Power' button on B1 bike light for 10 seconds to enter pairing mode when it's off; red, orange and green lights flickering alternately; then press the '+' button on remote to match the bike light. You can flip it on and off at will from the bars without having to take a handoff.
Check the battery on the remote: Single press the remote; green light shows it means power sufficient, if red then low battery/battery exchange needed.
FAQs : -------------------------------------------------------------------------
1. Is it stable or sturdy enough to be mounted on handlebar? 
The silicone mount strap that comes with the remote is designed with 3 openings that can be firmly mounted around the handlebars in most sizes—no need to worry about it stable or not even on rainy days.
2. Do I need to purchase the remote controller additionally?
NO. Each B1 bike light contains one wireless remote controller in the package.
3. How's it work? Or what is the basic operation principle of wireless remote controlling? 
The remote was drived by one piece of 3V Lithium-manganese dioxide (commonly known as button cell); precise specification is 3V*210mAh, 20mm*3.2mm (Height*diameter). 
Theoretically, you can press the buttons on the remote for 19200 times.
4. What's the scope of the remote controlling? 
According to the experiments we carried out, the maximum distance of remote control is about 10 meters.
5. Can I exchange the battery if the remote is out of power? 
Yeah, the battery can be exchanged by undid the 4 screws below the remote.
- For further questions or relevant info, please feel free to drop us a line or leave a comment at any time.
Thanks for your reading , I wish everyone a happy and healthy 2021!