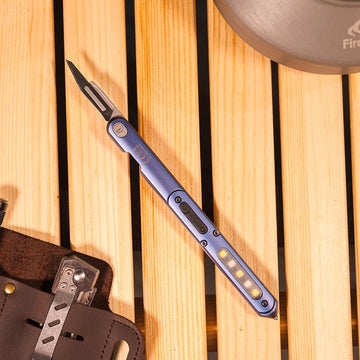 People always ask me why I carry a tactical penlight in my purse wherever I go, let me share with you a true story. A couple of years ago, I was stalked by a stranger, such a traumatic event gave me PTSD, and for a period, I felt unsafe and insecure, I was anxious to go out at night. 
Being stalked can be frightening, and this is especially true for a woman. I guess at the end of the day, the best way to make sure of our safety is to participate in self-defence class, learning how to escape with hands trapped.
But not until we all know martial arts, we still need some things to protect ourselves, such as a security flashlight or a tactical torch. Although we can protect ourselves with an array of tactical methods, after all, carrying a pepper spray or knife is illegal in many countries, that's why I always have a mini tactical penlight with me.
I was introduced to tactical led penlights by a friend who is a police officer; he explained to me the benefits of carrying a quality penlight in the pocket are more than I imagined. But first, we need to select a small one with tactical designs. The best tactical penlight should feature an attack head or detachable surgical blade, be waterproof and come with a rechargeable battery. More importantly, it should have at least a 400 lumens beam and over 60m throw.
These requirements may sound demanding, but Wuben E62 has them all. E62 features a high-quality surgical blade No 11 and led flashlight with 400 lumens, the pen-shaped tool weighs only 47g, it fits in almost all pockets. The coexistence of small size and durability is calculated in E62, it also passed the 1.5-meter anti-drop test!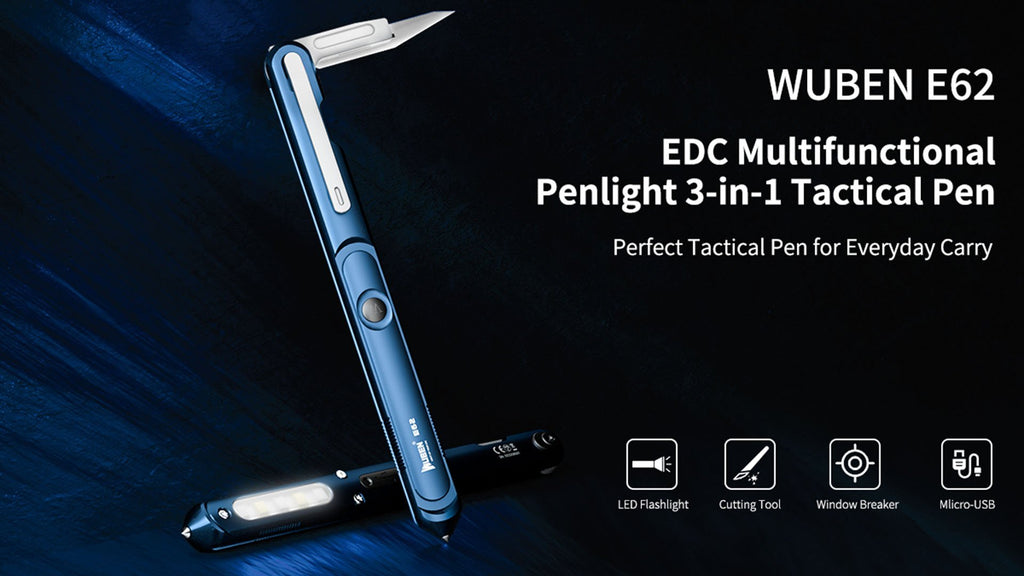 Powerful Four Modes LED flashlights
Delivers a maximum output of 130 lumens. The flashlight runs for up to 15 hours with a minimum brightness setting.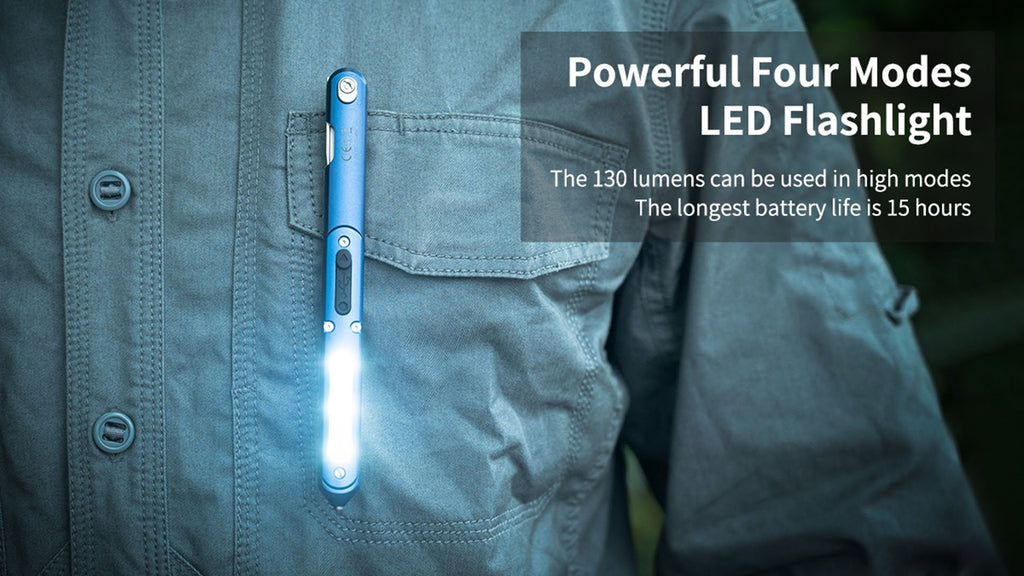 Powerful Glass Breaker Self-defense 
The tungsten steel attack head can break a window. You can use it to open a box, a tin can, effectively defend yourself, etc.
Convenient EDC Knife
Features a high-quality surgical blade No 11,
it's more than enough to hotmeat or veggies into pieces while
camping
.
Sharp the twigs and wood easily.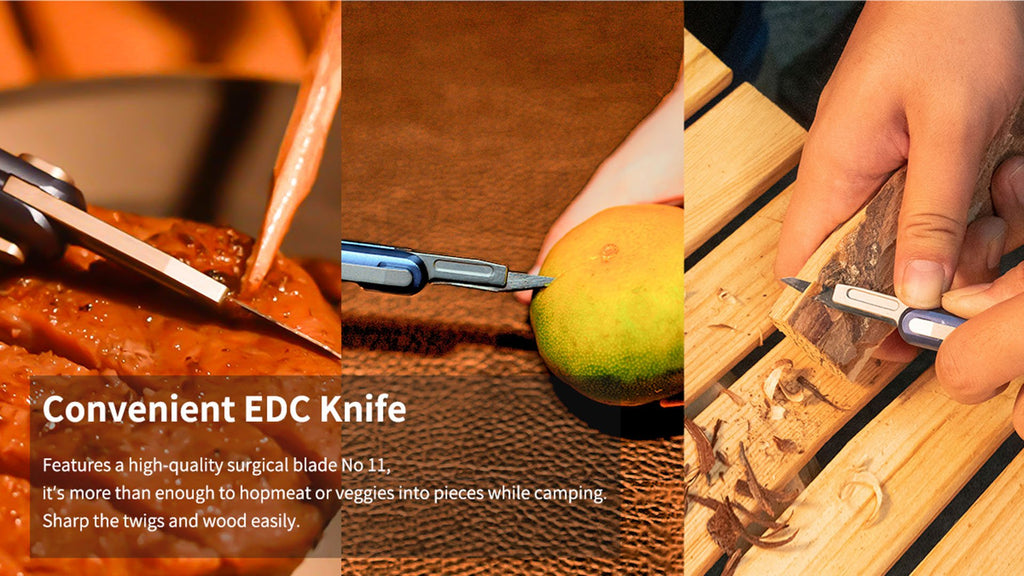 Gift for husband or boyfriend!
Give Safety
A Pen Worth Carrying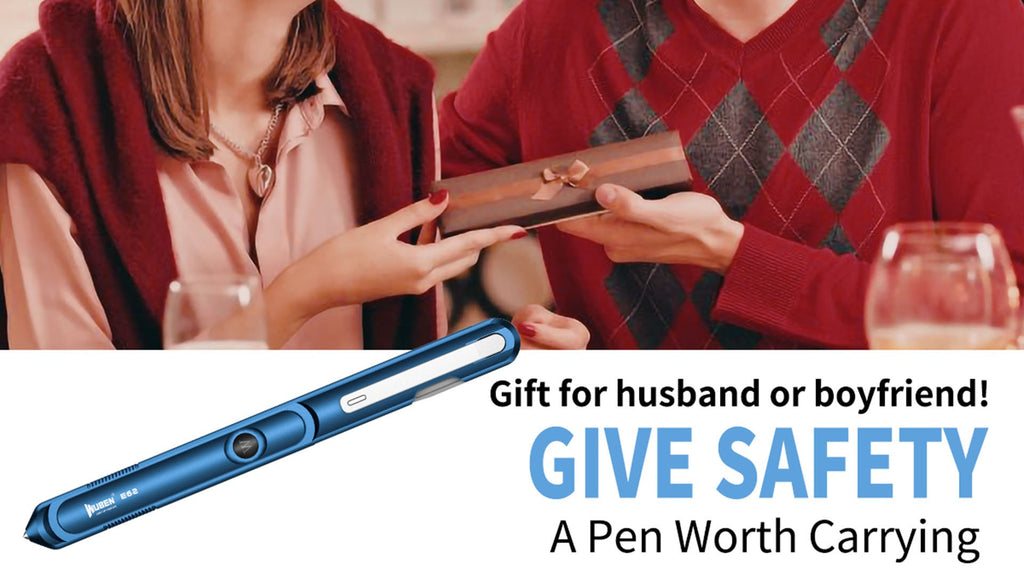 There are many reasons for carrying a tactical penlight around, whether you are a single woman looking for a self-defense tool; or an outdoor enthusiast who simply needs a multifunctional tool, E62 is definitely the best bang for your buck!
For more information, go check it out on  https://www.wubenlight.com/products/e62
1 comment