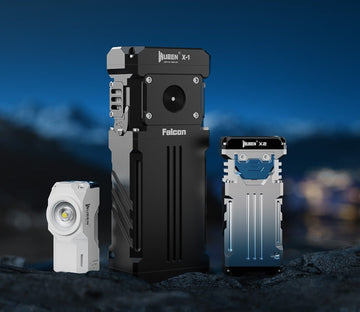 Everyone could put it in their pocket every day. As a woman, why will I say it's a beautiful gift for a wife and daughter? Because it's not only tiny and bright enough for daily occasions but a perfect tool for self-defense. It only takes 60-100 lumens to cause temporary blindness and its sturdy metal construction can be used as a non-lethal weapon.
X0 is not only an easy carry light but the protection from you.    
Since we released X1, we got plenty of orders from flashlight experts. Not to brag, X1 is certainly the smallest and lightest light in the world that can reach 12000 lumens. It can last 220h at a useful 20 lumens with only 375g.
Enjoy a 15% discount on all Wuben X series products, including X0, X1, X2, and X3.
If you're an outdoor enthusiast, X2 is absolutely a must-have. To be honest, X2 is my personal favorite. It's super handy with 2500 high lumens. It fits most of cases, like climbing, camping, hiking, dog walking, etc. What's more, when I click the power button, it makes me feel relieved.