Wuben Flashlight News
Best Affordable Bike light - WUBEN B2 USB Rechargeable LED Bike Light Set
Apr 24, 2021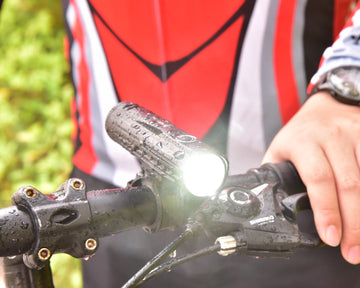 Posted: 24th April, 2021
Tags: led bike light, bicycle light, headlight and back light, front light, taillight, rear light, bike headlight, bike light for riding cycing, night riding light, tail light, flashing bike light,
- Someone think 'loving to ride' is a kind of obsession, while someone called it a kind of 'passion'.


As we all know, bike light had disappeared gradually from the last decade, it is now very difficult to buy a screw-on bike light that fits a standard reflector mount. Light manufacturers have decided to use their own latex rubber mounts, which are easy to steal and break quickly. If you're going to ride on a steep mountain path, then it will be necessary for you to keep a bike light that is stably and firmly fixed to the handlebar of your bicycle.
Today I will introduce you a new bike light that is about to launch recently from WUBEN. - WUBEN B2
Here're some basic features that B2 keeps:
[POWERFUL OSRAM P9 LED & Taillight]
Utilized one piece of OSRAM P9 LED, maximum output comes to 1300 lumens and 280 meters beam distance. Light up a large area ahead of you to ensure you stay visible to the road and cycle safely. The rear RED light is also pretty visible, and features 4 different flashing modes for various demands. See and be seen, bike light front and back together make you feel more safe when riding at night. Stay safe on your road or mountain bikes & see what's ahead in full clarity.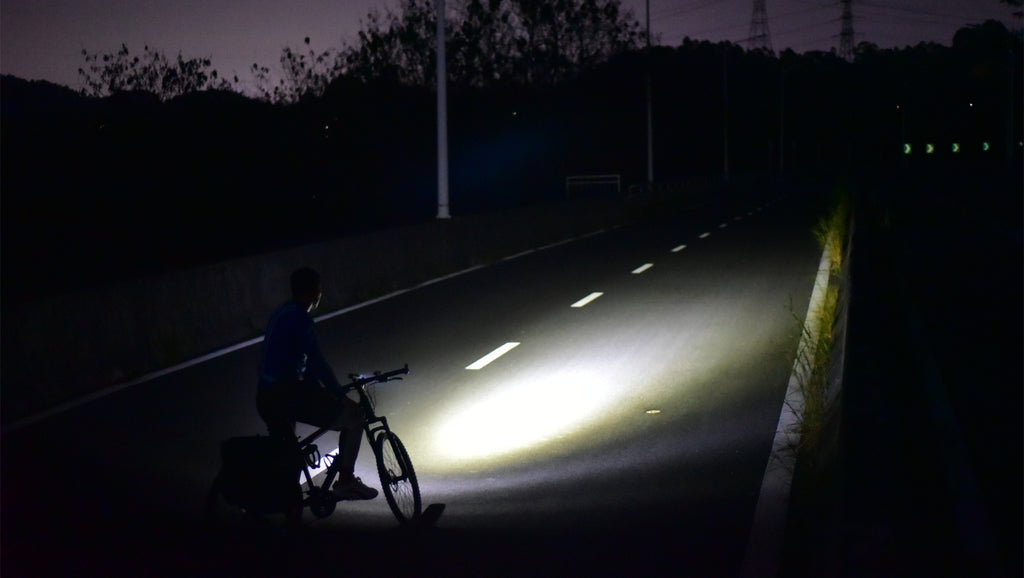 [SECURE BIKE LIGHT MOUNT DESIGN]
The bike light mount that connects to the bike handlebar is lined with rubber pad to ensure the mount is tightly and firmly fixed to handlebar. In the meantime, the mount is 360 degrees rotatable, easy to install and remove. You can remove the flashlight easily , just leave mount on bike handlebar . It is very convenient to carry the bike headlight back home to charge.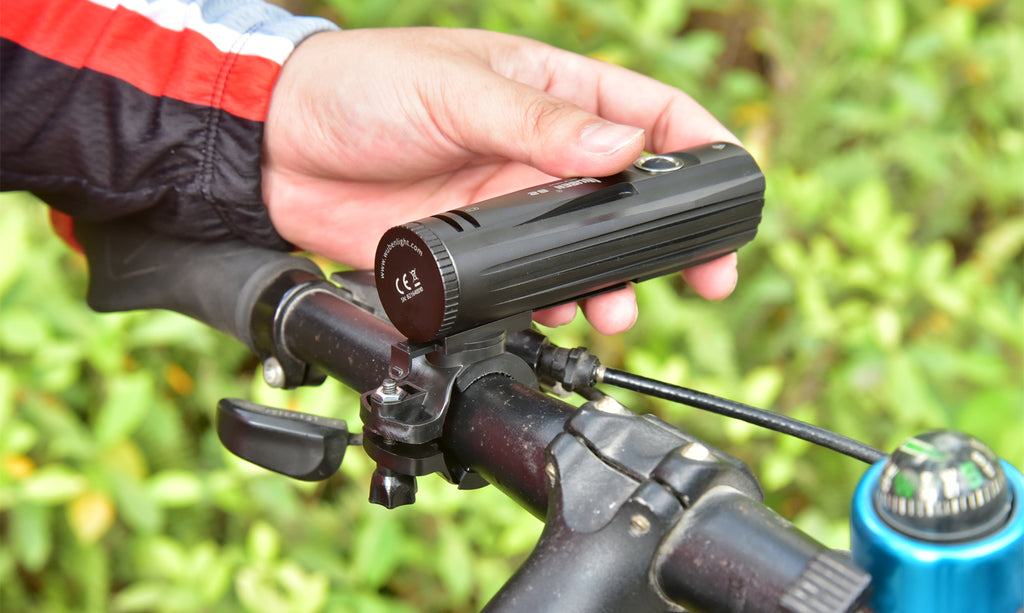 [INSTALL AND REMOVE IN SECONDS - Easy and convenient]
The headlight and taillight both can be quickly and easily attached with a push and a slide. The strap design makes it convenient to adjust for different seat-post diameters.
No instruction manuals required and no extra tools needed, no time wasted on learning how to use it, just mount it, and GO.
[SAFETY ALWAYS FIRST! ]
The flashing modes of the taillight will grab the attention of others even in broad daylight and on any weather conditions. This taillight keeps 4 different flashing modes. It can also hang on your saddle bag, backpack or other handheld bags. This ensures you're seen from behind even with bags on your bike, or on the way to anywhere you would like to go.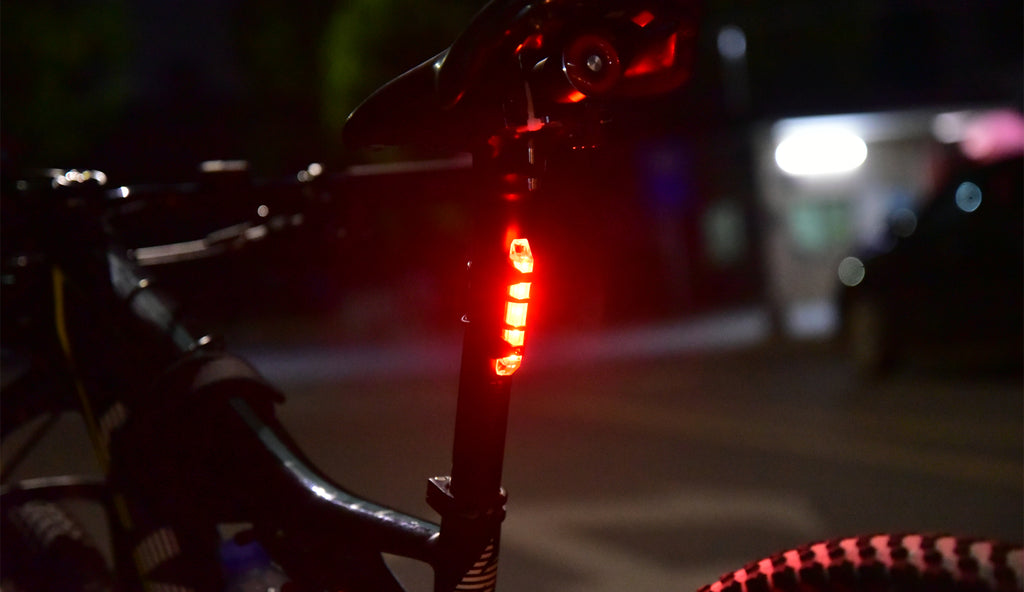 [IP68 Waterproof]
High level waterproof design. No fear of the rain and keep moving forward. There's no need to worry when water splashed on the led lights especially in heavy weather rain or snow. Durable and compact with excellent crush resistance. Provide you with a stable and continuous illumination even if cycling on rainy days.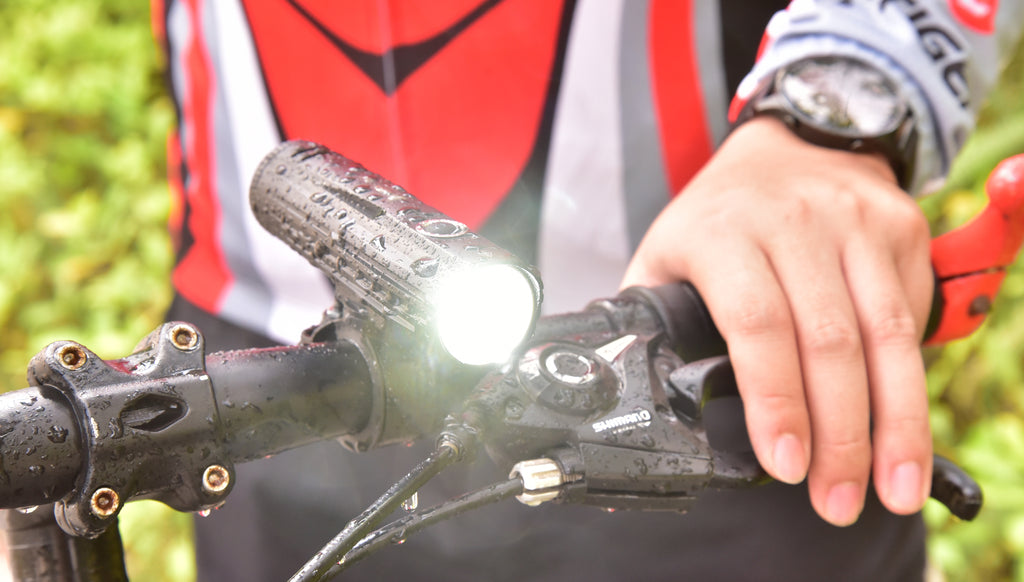 If you're passionately devoted to bike riding, hope you won't miss this bike light~
For more info, please also feel free to pay a visit to: www.wubenlight.com
- WUBEN B2 Coming soon! -