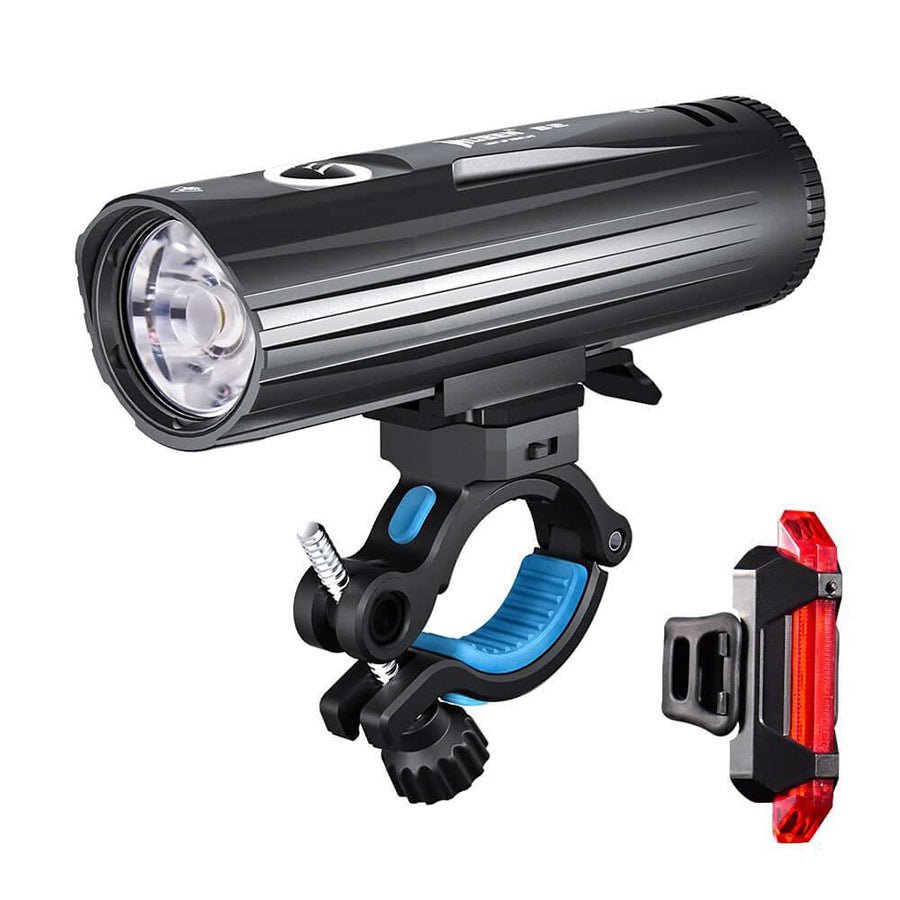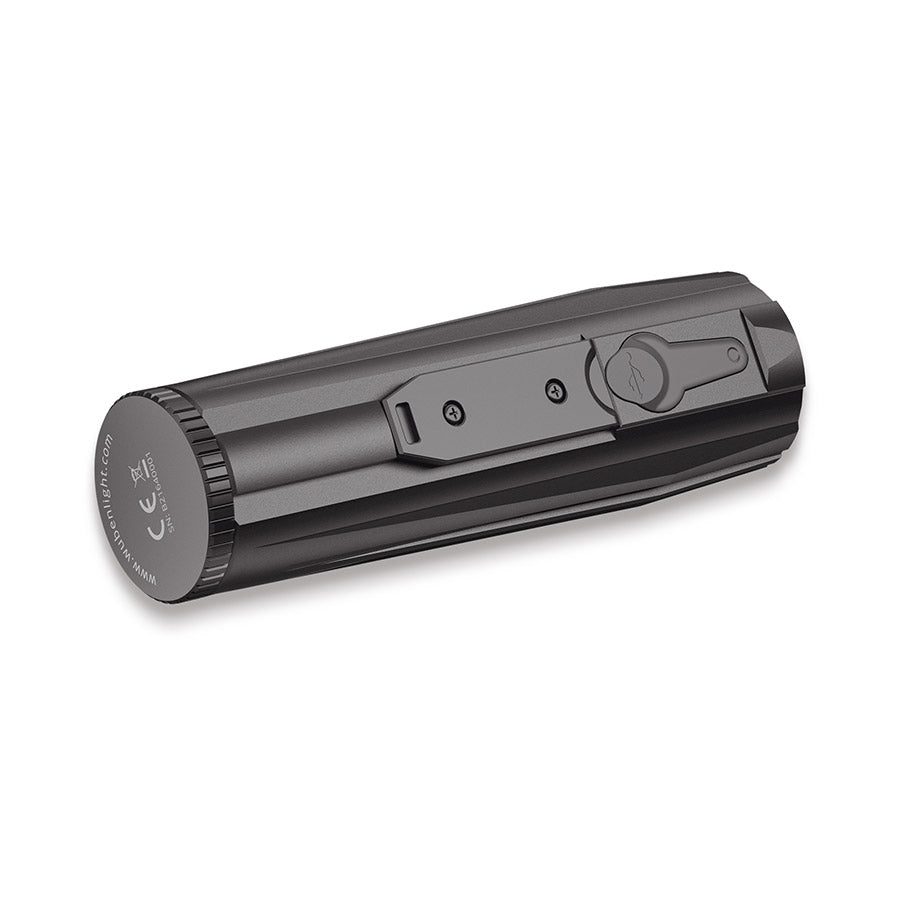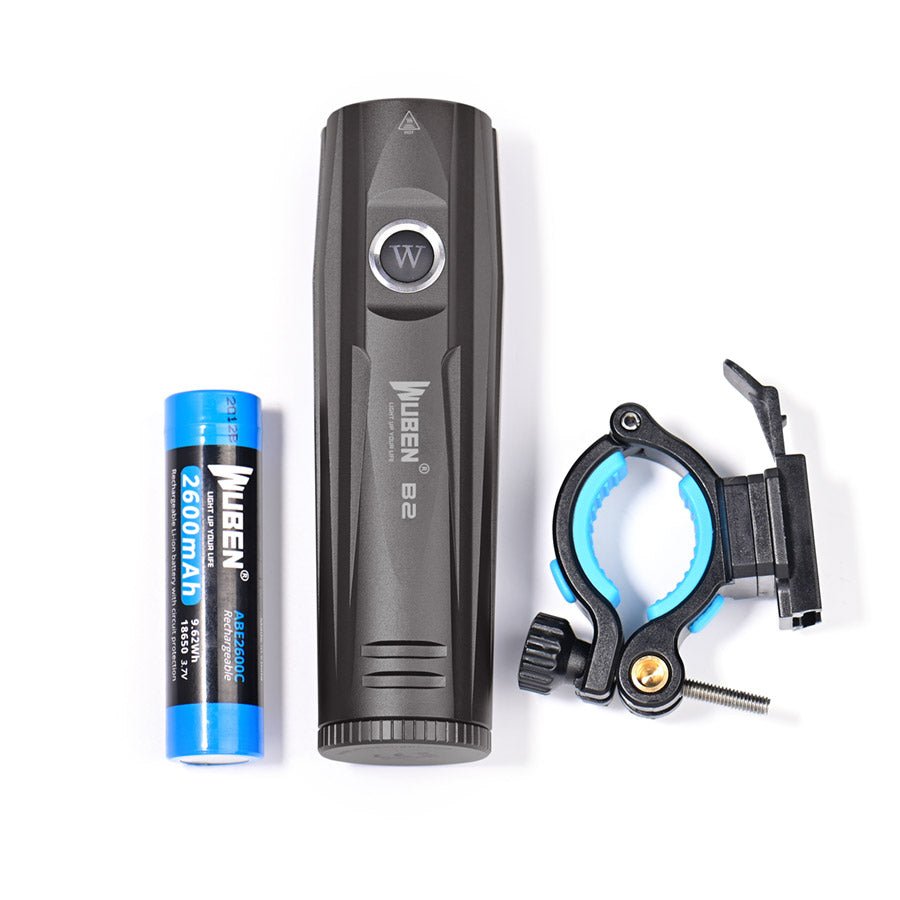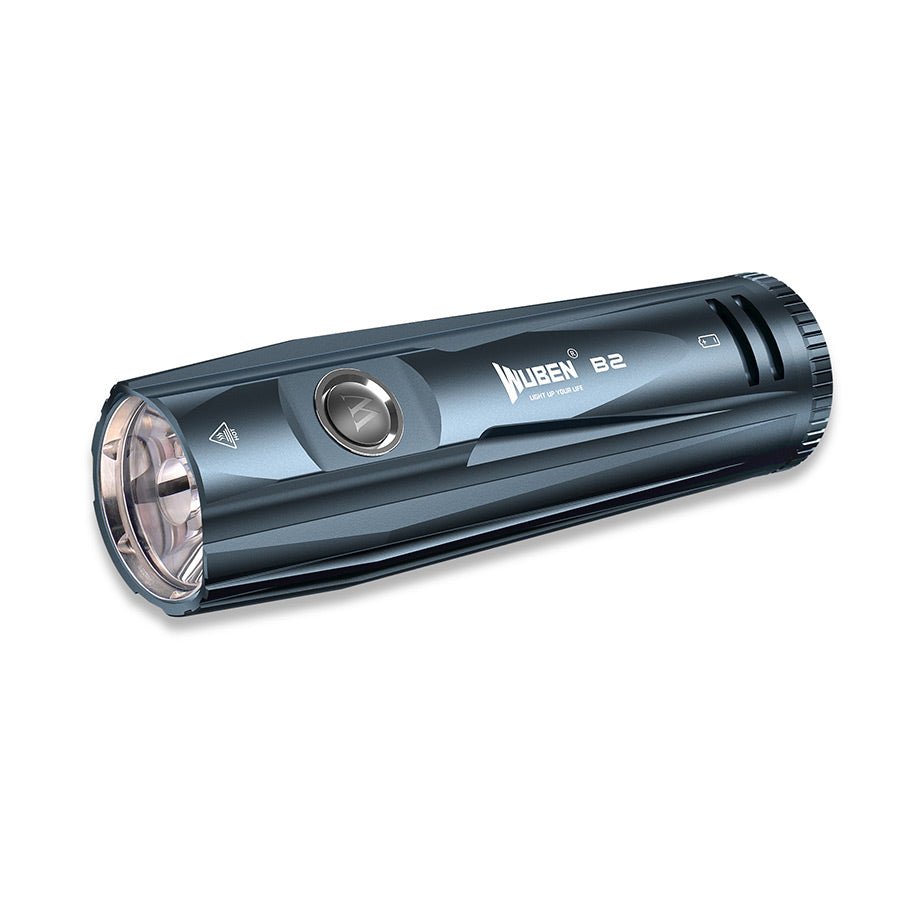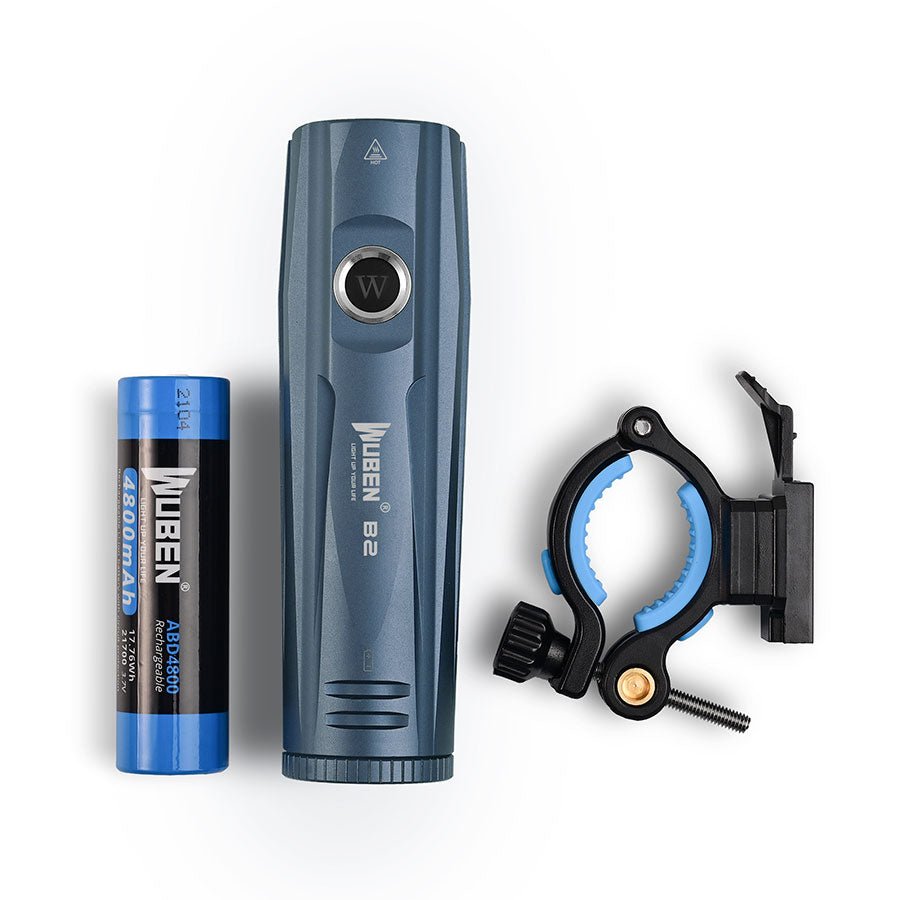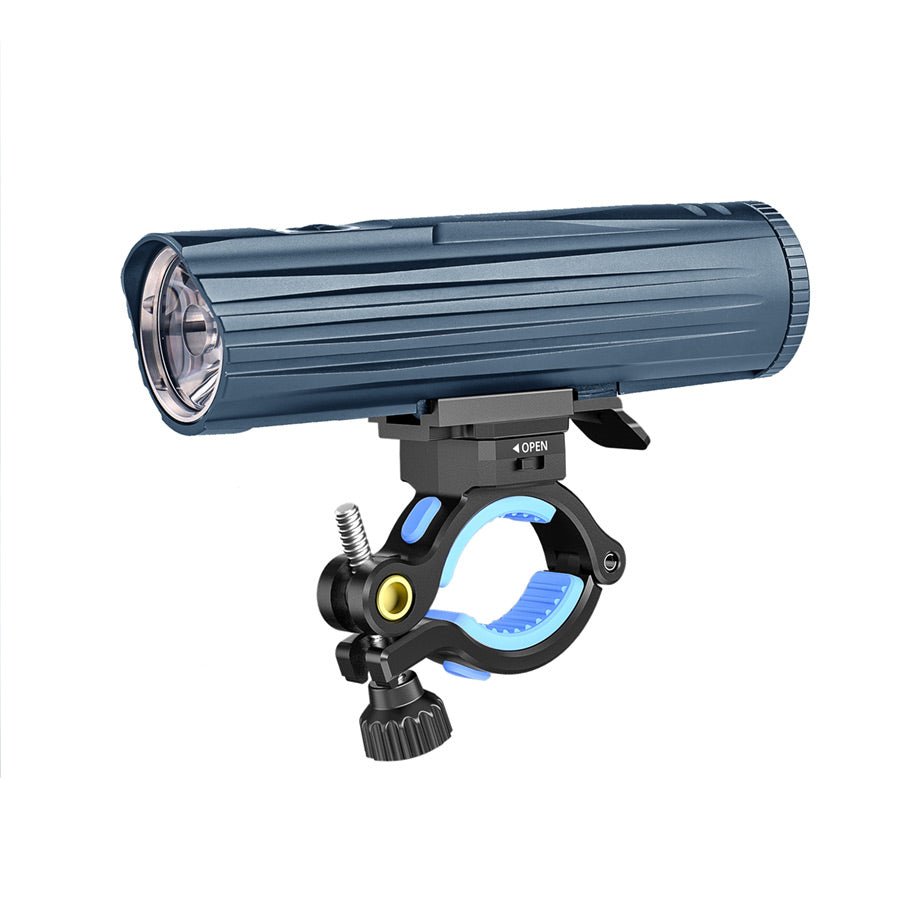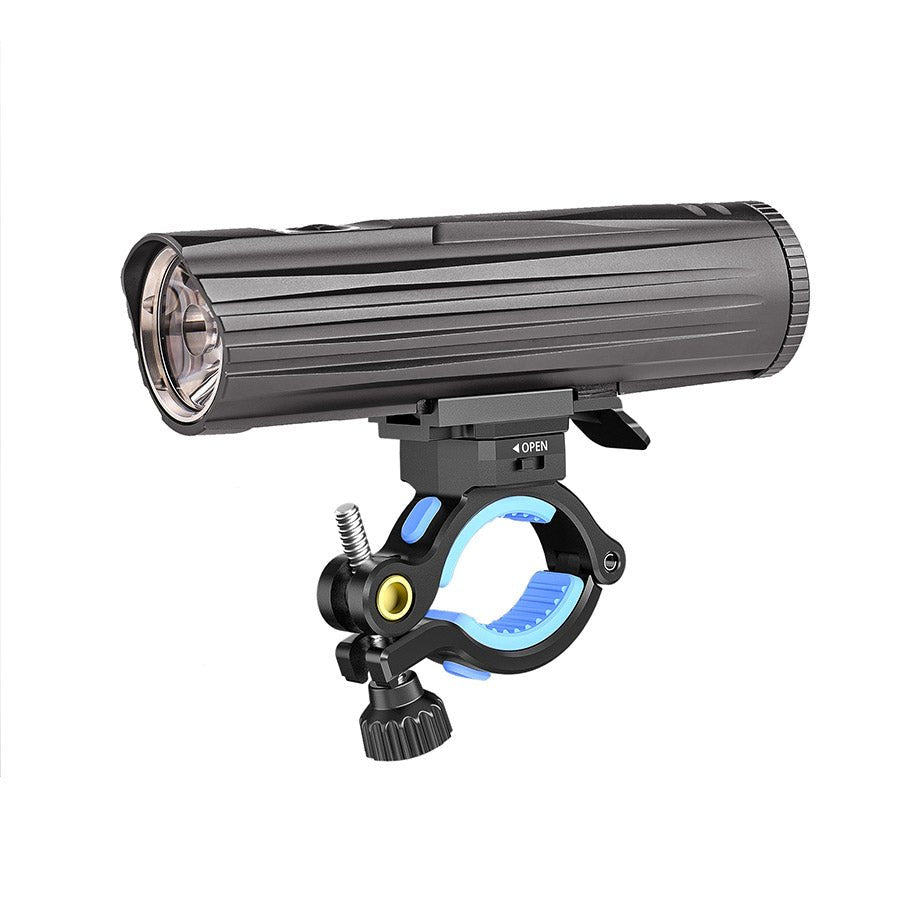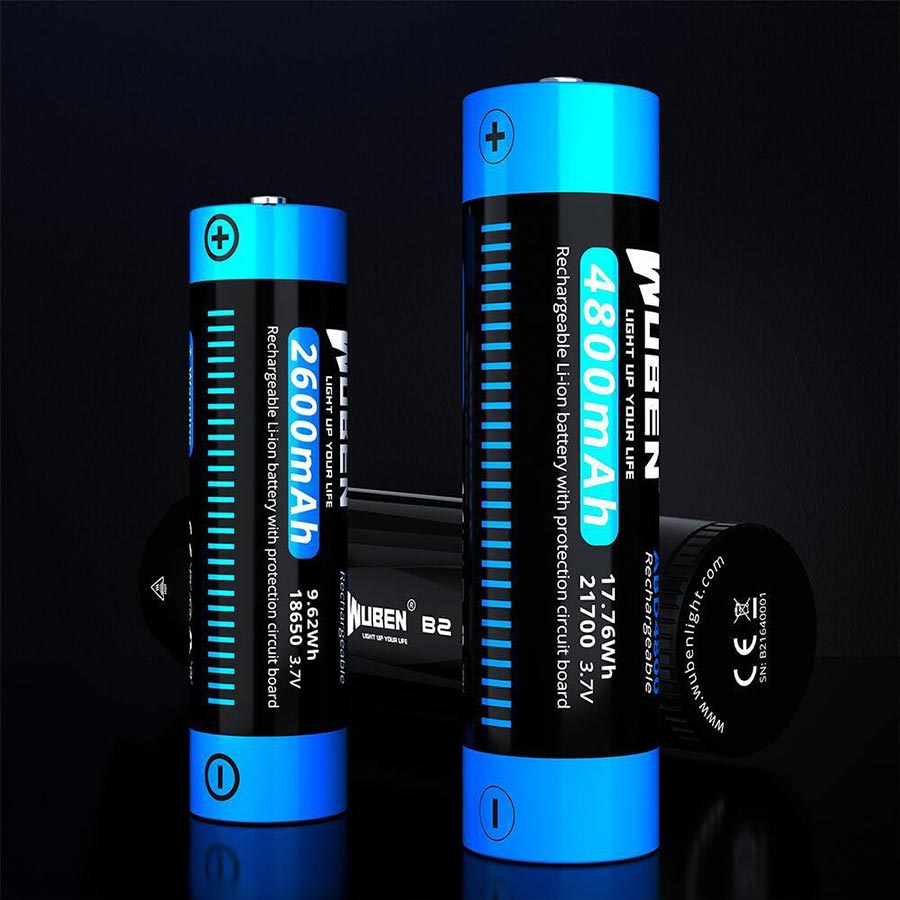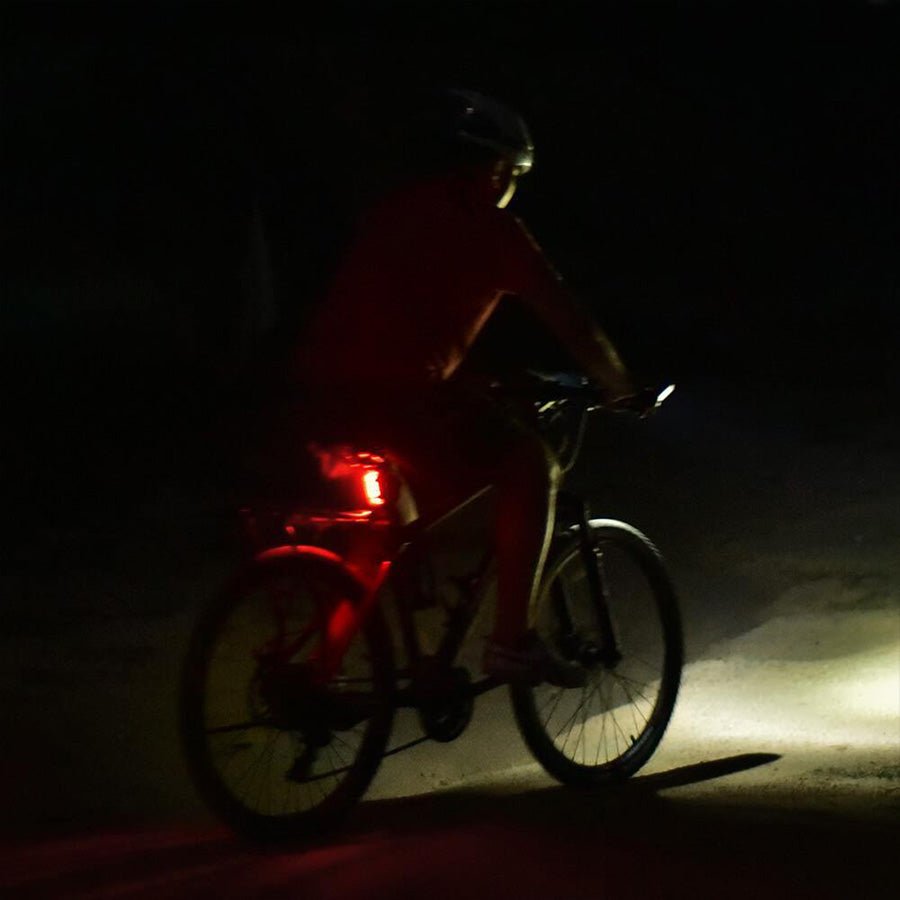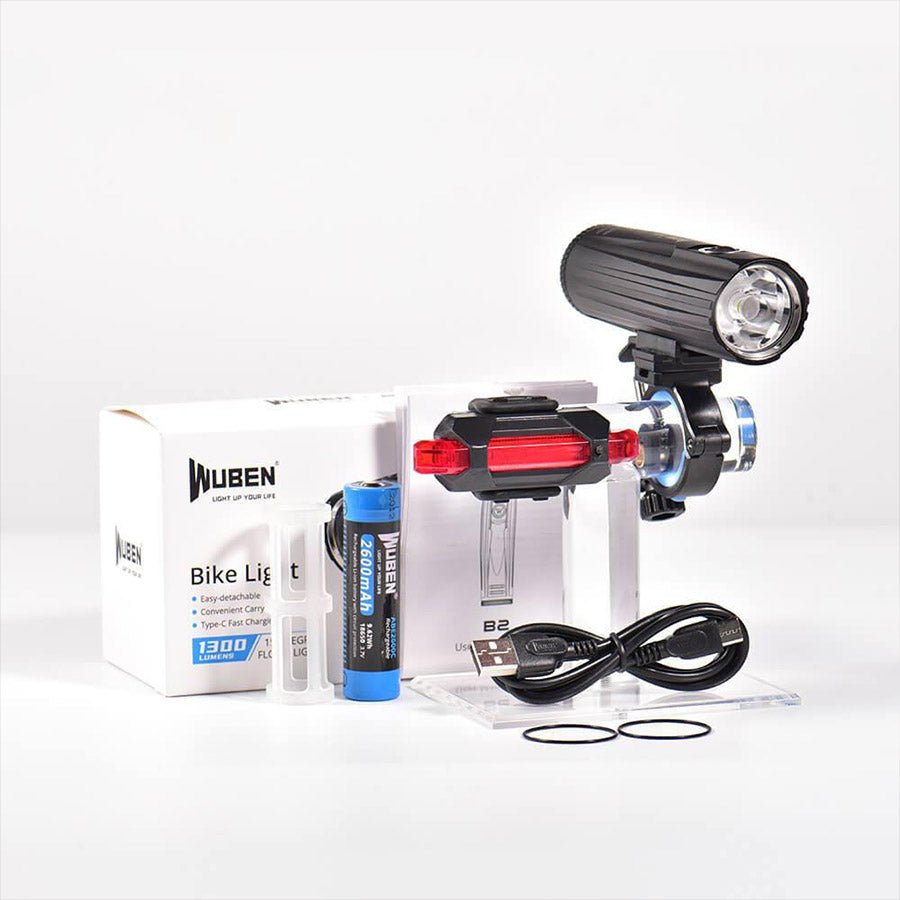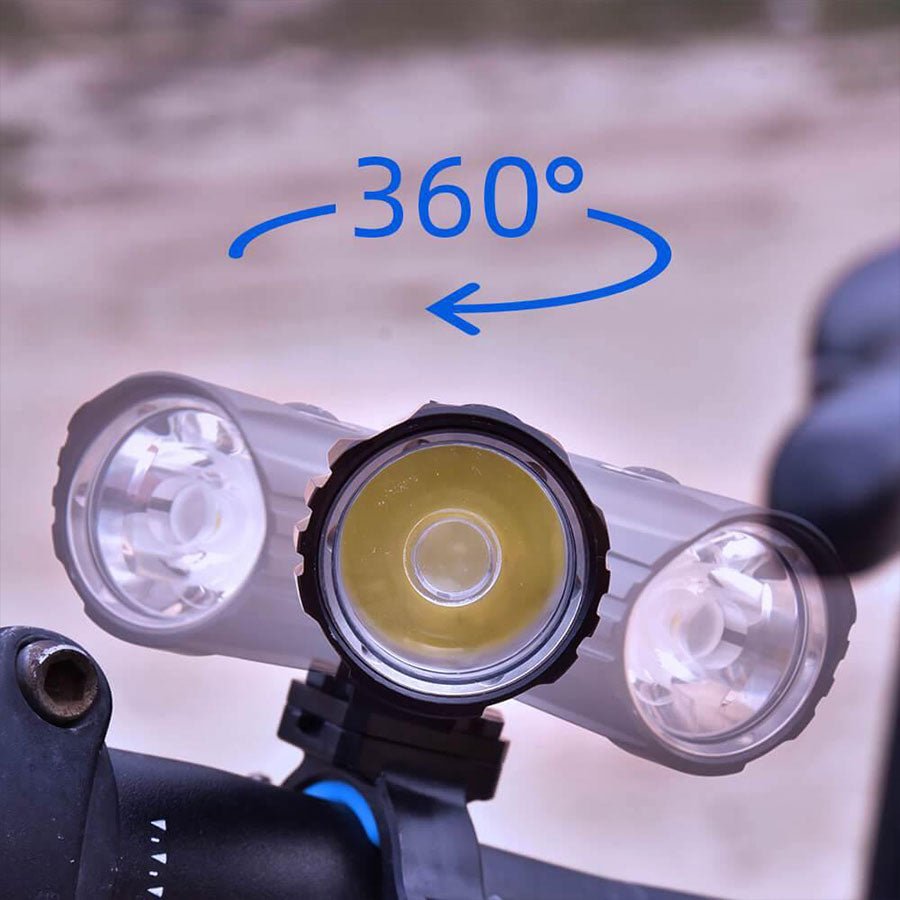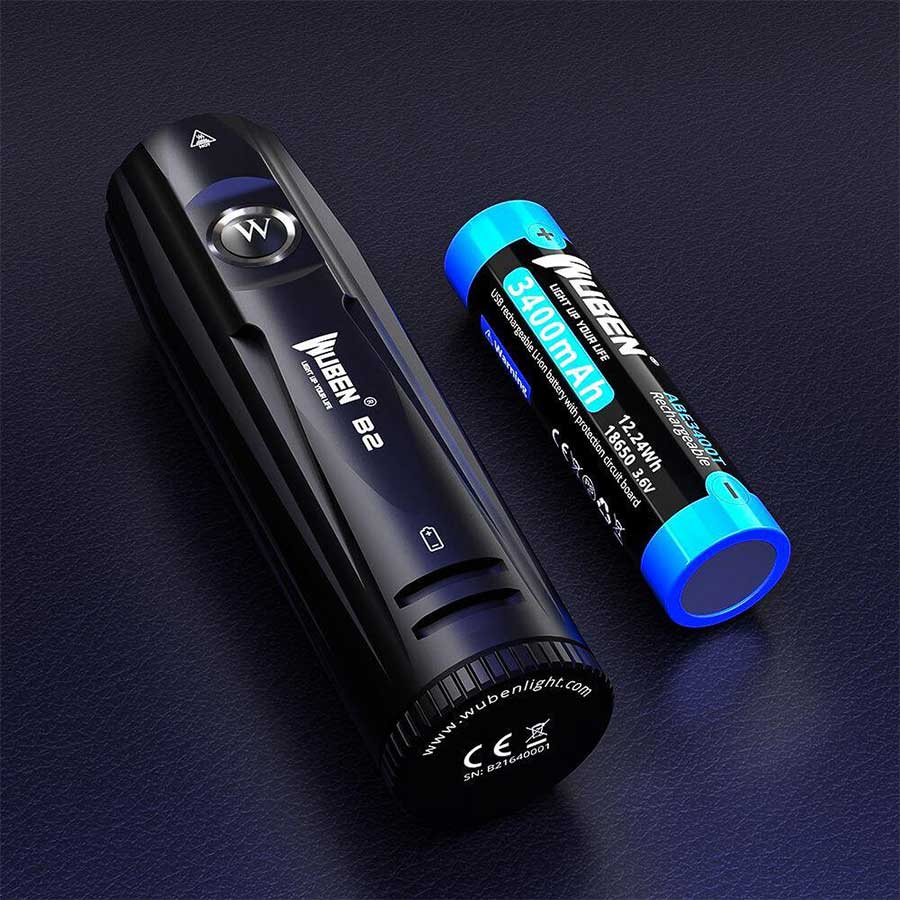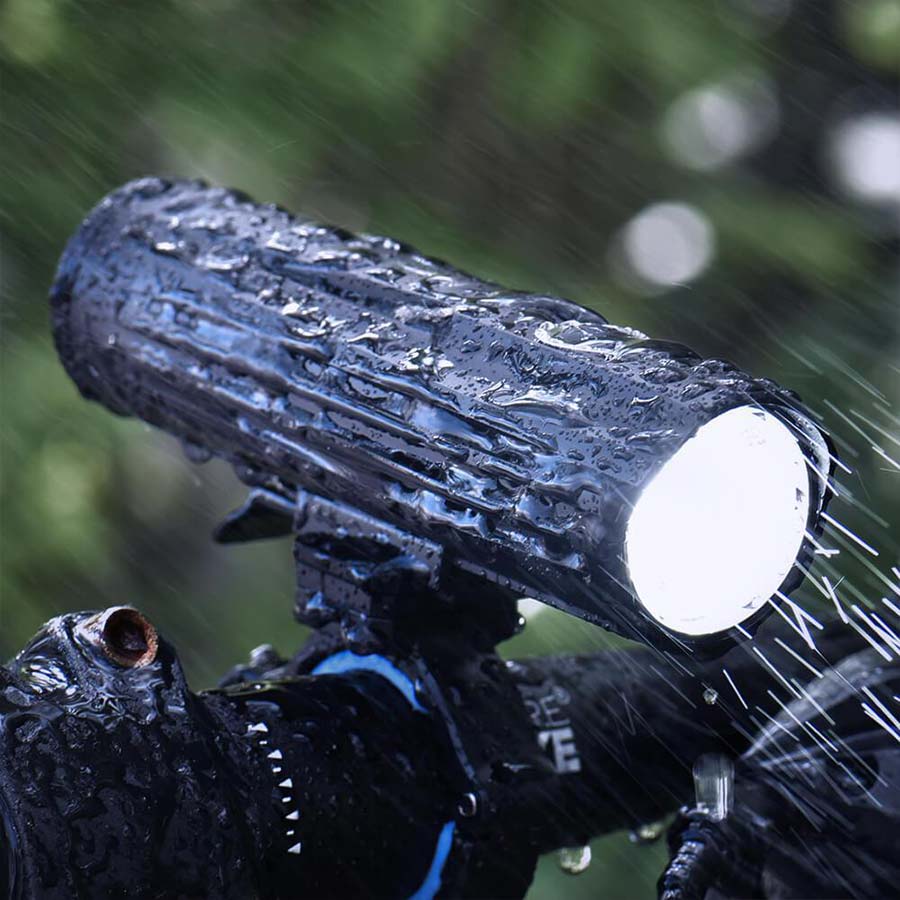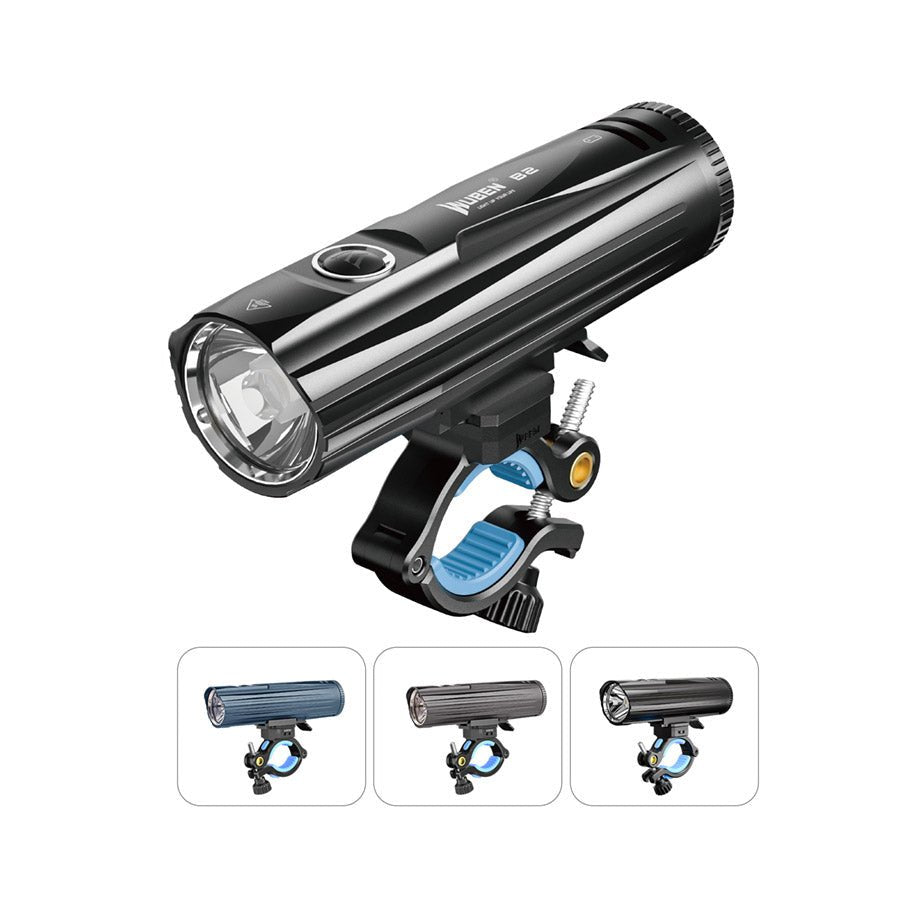 Wuben B2 Rechargeable Bike LED Light
Sale price
$39.99
Regular price
$39.99
Tips: EU Countries only.
Sturdy & Durable: Adopting 6061 Aircraft aluminum alloy material, abrasion resistance, and shockproof.
High Lumens: Maximum output of this bike light comes to 1300 lumens.
Beam Throw: Maximum beam distance reaches up to 280 meters.
Secure Holder: Designed with a rotating shaft, convenient for installing and removing.
Power Source: Compatible with both 18650 and 21700 Li-ion batteries, multiple power sources.
30-day return & 5-year warranty: hassle-free return process for all our high-quality Wuben Easy Carry Light! We are confident that our products will speak for themselves.
Safe & secured checkout
Assure Your Safety At Night
Having a reliable bike light can assure your safety. B2 delivers a maximum of 1300 lumens, it's more than enough for both urban commuting and riding on unlit roads.
Maximum Throw Of 280 Meters
Higher Visibility On the Road. B2 delivers a throw of 280 meters, and its battery allows you to have a ride for at least 5 hours on the medium brightness setting.
360-degree Rotating Mount
With this 360-degree rotating bike light mount, you can get the best out of B2 and optimize the position of the beam throw.
Easy to Mount & Remove
With a user-friendly design, B2 allows you to mount it to your bike in a second, you can easily take with off without hassles.
Various Brightness & Patterns
B2 offers 4 brightness levels to fit your needs, there are also beacon and SOS modes in case there is an emergency.
IP 68 Waterproof
B2 is made of aircraft-grade aluminum with an IP68 waterproof level, it's resistant to rainfall, even falling from a height of 1.5m.
USB TYPE-C Rechargeable
Comes with a lithium-ion rechargeable battery 18650, B2 is also compatible with a 21700 battery, you don't have to worry about running out of power.
Battery Status On Glance
With the battery status indicator, B2 gives you a heads-up when it needs to be charged. It also flashes in different colours and patterns to indicate the battery level.
Pay One Get Two
Don't you know that the rear light is as important as the front light? B2 package also comes with a taillight, ensuring you have a safe and wonderful ride.
Lámpa
Nagyon szuper termék, imádom.
best value bike light ever
I wanted to put 6 stars. In Sydney Australia where I live, drivers do not look for cyclists, so visibility is key. I pulled up behind a car at traffic lights last night with the Wuben B1 and the driver stuck his head out the window, shielding his eyes and yelled, "Mate that light is HECTIC!!"
B2 USB Rechargeable Bike Light
Amazing how bright this tiny torch is
This torch lights up the whole street on full blast. I saw some lads trying car doors about 100M away, put it on strobe and they legged it. It's paid it's way already. It's not the first I've had from Wuben, I'd buy from them time and time again, the quality is top notch. I just wish they'd do lasers.
Buena luz para uso con bicicleta
Me encanta la luz que da y tiene un uso doble, también a mano !!
A Winner!
This is a great light. Dependable, easy to use. It works on the bike and as a flashlight at home. Great value as well