Posted: 23rd Mar, 2021
Tags: flashlight headlamp, headlamp, lightweight headlight reviews, product-overview, trending gear, headlamp for cycling, headlamp for running camping


Headlamp has become a great assistant for our daily life in terms of public awareness over the past decade. Maybe you have ever used or seen a 180 degrees vertically rotating headlamp like WUBEN H1 , but have you ever come to know or see a 360 degrees rotating headlamp with two rotating shafts? WUBEN H3 will give you the answer.


The real power of the WUBEN H3 is that it equips two rotating shafts to achieve the 360 degrees fully adjustable light source.
With its dual rotating shafts design, it will and must be a brilliant solution of the darkness below your straight vision, which means that you will see what is underfoot from it very easy, as well as the people behind you.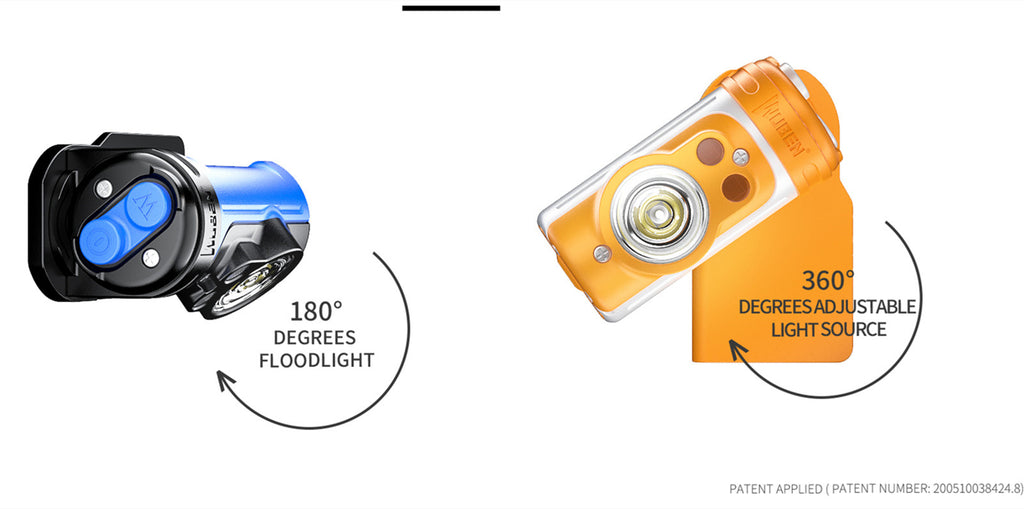 WUBEN H3 equips two auxiliary lights, one red and one blue. It supplies solid red and solid blue, as well as red flashing light. Red light keeps a well-performed penetrability in fog in order that your partners know where you are, while blue light won't frighten the fish when fishing at night. Warning light is available when choosing red flashes.


The red light is enough to see where you are going and gets a large part of the dark adaptation of the eyes. The red flash is bright enough to be seen by others and the blue light increases the entertaining like fishing. All light modes of the above are controlled by one switch.


The H1 is designed for the dad and mom, while the H3 is for the kids and everyone is already satisfied and there is no more chatter about the light...:grin: lol
Someone said this sentence in his forum:
'Diese Lampe dürfte in Zukunft für einige strahlende Kinderaugen sorgen.'  
In English is: This lamp shall provide some bright for children's eyes in the future.
WUBEN H3 now is on hot sale at great discounted price, come and choose your favorite color~