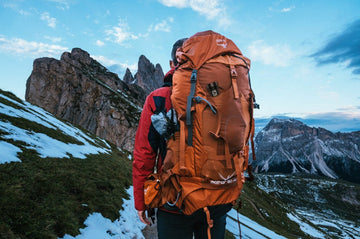 Emergency kits and emergency lighting
Wuben A21 High Lumen Led Flashlight - 4200 Lumens
Will you be ready for an emergency?  If you have to vacate where you live very quickly, a good emergency kit will help you to survive and be more comfortable.  Some countries have hurricane seasons, so we will look at essentials to add to your kit - for your home, on the move and for your car and discuss tips for selecting emergency lighting.  Flashlights are an important part of any emergency kit as they will give light you when no other source is available, in a much safer way than candles. Whether you're dealing with a temporary power outage or dealing with a natural disaster, it helps to be able to see in an emergency. This is why having the best emergency flashlights is one of the most important items in an emergency kit.
What to put in your emergency kit
Emergency home kit
A paper copy of emergency phone numbers in case the power of your phone runs out
A flashlight with spare batteries
First aid kit and essential medication
Bottled water - 3 days' supply
Ready to eat food with a long shelf-life
Physical copies of important documents such as passports and insurance policies kept in a waterproof bag
Pen/pencil
Whistle
Spare home and car keys
Baby supplies
Spare glasses/contact lenses if needed
Multi tool
Emergency kit for on the move
Suitable clothes
Flashlight with spare batteries
Ready to eat food, bottled water and a warm drink in a flask
Mobile phone and charger
Essential medication
Cash and credit/debit cards
Paper copy of emergency contacts
Baby supplies
Multi tool

Ice scraper and de-icer
Snow shovel
Flashlight with spare batteries
A map in case you need to find your way around diversions
Blanket and warm clothes
First aid kit
Jump leads/battery booster
Tyre compressor
Multi tool
Things to consider when selecting flashlights
Batteries
If there is an emergency power outage, it is likely that disposable batteries from local stores will sell out.  Avoid storing alkaline batteries because they leak.  Lithium batteries are a better disposable option and have been known to be able to be stored for 10 years without issues.  Rechargeable batteries like NiMH are also a good option, but lithium-ion  is currently the rechargeable option which can give the longest run times and output.  For your emergency kit, it is best to store your batteries outside of the flashlight to prevent damage from leaks.  Also, have chargers ready - one that can charge with USB and a 12V charger that can charge in a vehicle or a car battery. Solar chargers are also useful.
Flashlights that take AA batteries can last double the time of those with AAA batteries and are only slightly larger, however it is a good idea to also keep the AAA flashlight too as they are compact and other batteries may not be available.
Other general flashlight advice
It is advisable for the flashlights to be compatible with a number of different batteries of different sizes and voltages (such as the E6 and C2).  If available, keep a diffuser with the flashlight as it spreads the light out well in order for the torch can be used like a light bulb (like the E12R).
The ANSI FL1 tables will indicate the maximum runtimes, so choose ones with long runtimes on their lowest setting.  Other useful features include magnetic tail caps which are good for easily mounting the flashlight, SOS modes which help you get rescued whilst using less power and power bank features (such as on the D1) as they can charge devices such as phones.
Most Wuben flashlights feature a breathing light to help you locate it, but if flashlight does not have this, glow in the dark tape can be applied to help you find it in the dark.
It delivers up to 1200 lumens with a beam throw of up to 179 meters, it can be used as a camping light or floodlight. E12R Flashlight Only sale $65.99!
【 Bright with long-range 】E6 casts a long throw up to 410 meters with a high intensity of 42000 candelas, a small but bright EDC flashlight for walking dogs or hiking. E6 Small Steel Cannon Flashlight . Only sale $46.99!
D1 EDC Flashlight offered a maximum out of 1100 lumens, with a multiangle and as wide as 175 degrees, the combination of a high beam and dipped beam can illuminate a large amount of space according to your needs. Only sale $42.79!
Suitable emergency flashlights
Wuben A21 High Lumen Led Flashlight - 4200 Lumens
A21
'Flood' flashlights emit beams at wider angles than 'throw' flashlights and are effective for search and rescue. One flood style flashlight to consider is the Wuben A21.  Its throw distance is sufficient for emergencies at 222m but its maximum output, which is powered by its single CREE XHP 70 LED is 4200 lumens!  On eco mode its 4800 mAh replaceable li-ion 21700 battery can keep it running for 110 hours - that's more than 9 continuous days.  It also has SOS mode to help you to be rescued and strobe mode to help with self-defence.  Its length is less than that of most smart phones at just  135 mm, it weights just 218g and is IP68 waterproof i.e. it can be submerged 2m underwater for 1 hour!
Another rare feature that the A21 has is that, along with the 7 'turbo' to 'eco' modes, the A21 has step-less dimming from 5 lumens to 4200 lumens so you can customise the output to suit, just like you can manually adjust the volume of a speaker! This can be adjust by pressing and holding its 'W' switch!  The A21 can also be conveniently charged with USB-C and its button also acts as a battery indicator .
Summary of suitable flashlights to consider for your emergency kit
This table shows the key features of suitable flashlight options for your emergency kit - you can consider having more than one e.g. a headlamp along with a power bank EDC flashlight or it may suit you to choose two which use the same battery type allowing you to swap the batteries over if needed.   With the exception of the F5 camping light which is IP64 rated (splash proof), the rest of these flashlights are IP68 rated i.e. they can be submerged in 2m of water for 1 hour!
| | | | | | |
| --- | --- | --- | --- | --- | --- |
| Flashlight and type | Compatible battery types | Features useful for emergencies | Max output/lumens | Max throw/m | Max runtime/ hours |
| | 21700 | Step-less dimming | 4200 | 222 | 110 |
| | 14500 li-ion, & AA | Compact size | 900 | 410 | 34 |
| | 18650 | Power bank, diffuser | 1200 | 179 | 173 |
| | 21700 & 18650 li-ion | Power bank | 2000 | 358 | 300 |
| | 18650 | Compact, power bank, magnetic tail cap, wide beam angle | 1100 | 130 | 150 |
| | 14500 & AA | Head torch which can also be clipped, compact size, shaft can be rotated 360 degrees, magnetic tail cap | 400 | 73 | 120 |
| | 18650 | Head straps, rotatable shaft, white and red auxiliary and blue breathing finding lights | 1200 | 125 | 500 |
| | Built-in 5200 mAh battery | Power bank, adjustable color temperatures, magnetic O-ring, S-hook and lanyard | 500 | 25 | 190 |
Wuben A21 Apollo Flashlight Kit Review!