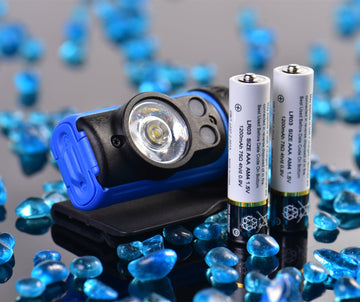 Posted: 4th Feb, 2021
Tags: headlamp, lightweight headlight, , product-overview, trending gear, headlamp for cycling, headlamp for running/jogging/fishing/reading/camping/hiking/climbing/boating/caving
Have you ever used a headlamp for outdoor recreations at night?
When we are walking at night, we might hold a flashlight if there's not sufficient lighting on the road, which result in that we will only have one hand to do other things cause we need to hold the flashlight. In this way, we can't deal with accidents in time. So, a good headlamp is what we should take when we walk or run at night. In the same way, when we camp or do a fishing at night, we can put on our headlamps to liberate our hands to focus on other things, not only can it create an atmosphere of elegance with your family when taking outdoor recreations, but also ensure your safety as well.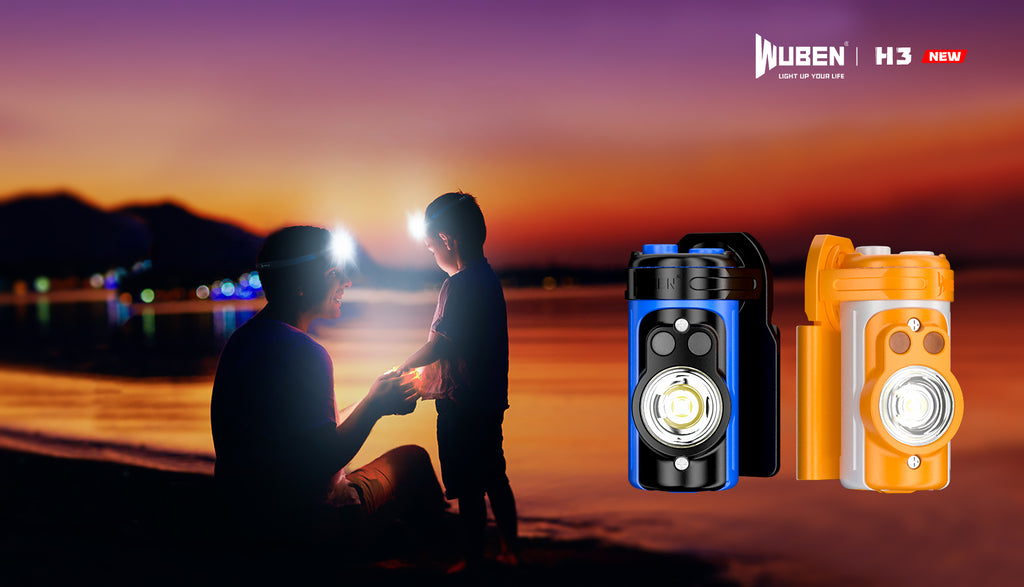 Recently we are going to launch a new product- WUBEN H3. H3 is specially designed for kids and family due to its compact size and durability. It is a new style no-bounce lightweight and rotatable headlamp, suitable for night running, trail running, hiking, camping, jogging, work, fishing, night reading, etc.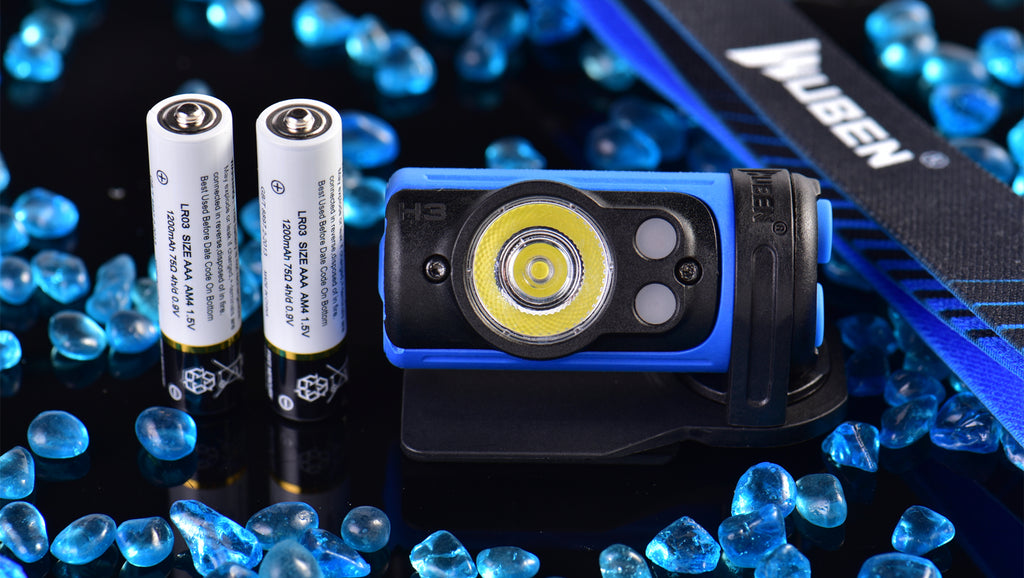 The Success of WUBEN H3 is due in large part to its two superior abilities:
Rotatable - Dual Rotating Shafts
H3 equips two rotating shafts, the first shaft can be rotated 180 degrees in Y axial direction, while the second shaft can be rotated 360 degrees in Z axial. The combination of two shafts makes the light source achieved to be fully adjustable 360 degrees, can easily light up every corner around you. It also owns a hard clip that can be tightly fixed to MOLLE strap, backpack, shoulder straps, hat, clothing, etc.
Slim Fit and Lightweight Design Really Makes A Difference
H3 headlamp weighs only 44 grams(battery included), adopting PC and Fibreglass materials for the shell, this headlamp combines lightweight, impact resistance and abrasion resistant into one body that you hardly even know there's a light on your head, people keep forgetting the headlamp is on their head. It's compact, comfortable, has an array of different lighting options and lighting angles, provides great quality light, is easy to use, and has good battery life. But overall, it's really the thoughtful design that has made this my favorite headlamp for daily use.
H3 headlamp comes with a free head band that is made of high-quality elastic rubber band, with an adjustable range of 12cm - 21cm, easy to put on and remove, suitable for both adults and children, compatible with the helmet as well. H3 also features a great ability of IP65 rating waterproof, ensure the headlamp is always in good working condition, rain or shine. Perfect for your family camping, especially for the kids.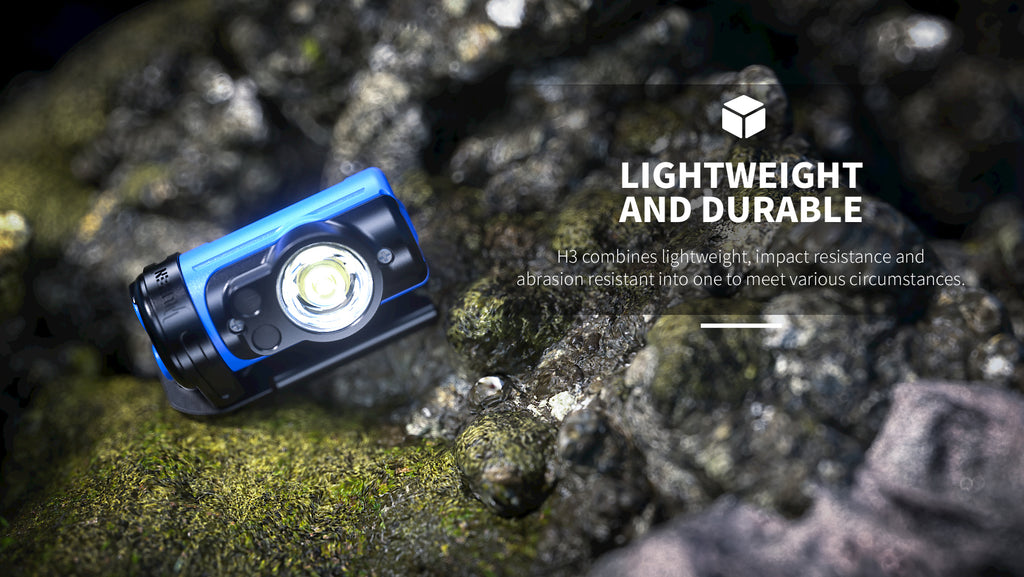 H3 headlamp has 3 bulbs, one main light combines floodlight and spotlight, one blue light and one red light, red light and blue light are controlled by one switch 'RB', it will meet with many circumstances either you are indoor or outdoor in dark place with its seven light modes. (high/med/low/SOS/red/blue/red flashing)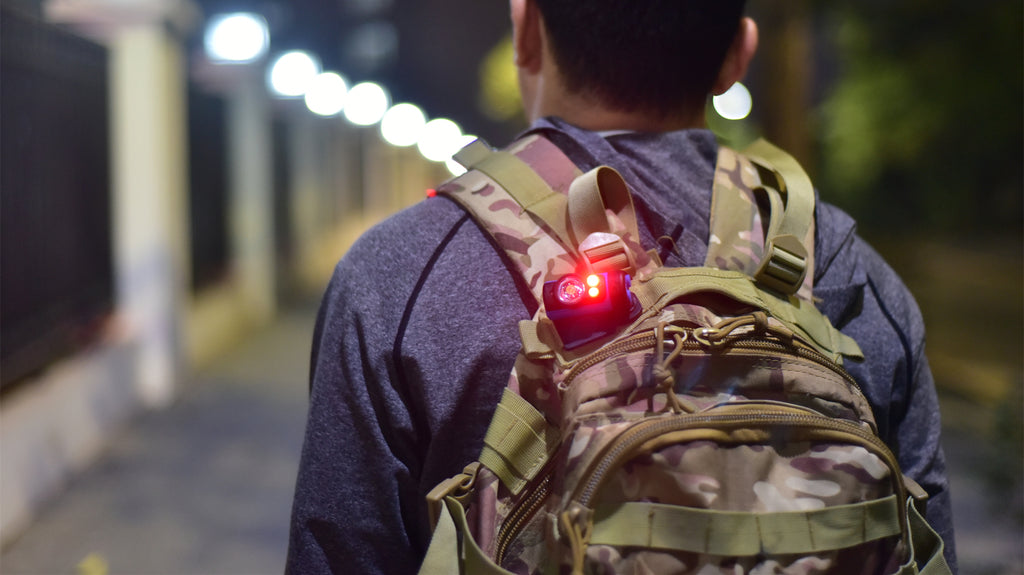 Camping takes just as much planning as any other type of fun family vacation or other outdoor recreations, especially if you you're taking kids together. Take time to plan meals and snacks that everyone will enjoy. If you're doing a lot more physical activity than normal, you may want to pack more snacks. Keep it simple, safe and healthy too. At the meantime, you might also need to take the right gear. Whether it's hiking boots, water shoes, or a raincoat (depending on where you're going), you need to bring the right gear to keep everyone safe and comfortable. What you bring is highly dependent on what is available from the campsite, or whether you're roughing it in the backwoods or not. We highly recommend you to pack several headlamps if you're doing these activities at night, on one hand it can help you see everything around you clear and liberate your hands to do other things conveniently, also help you to ensure your safety on the other hand.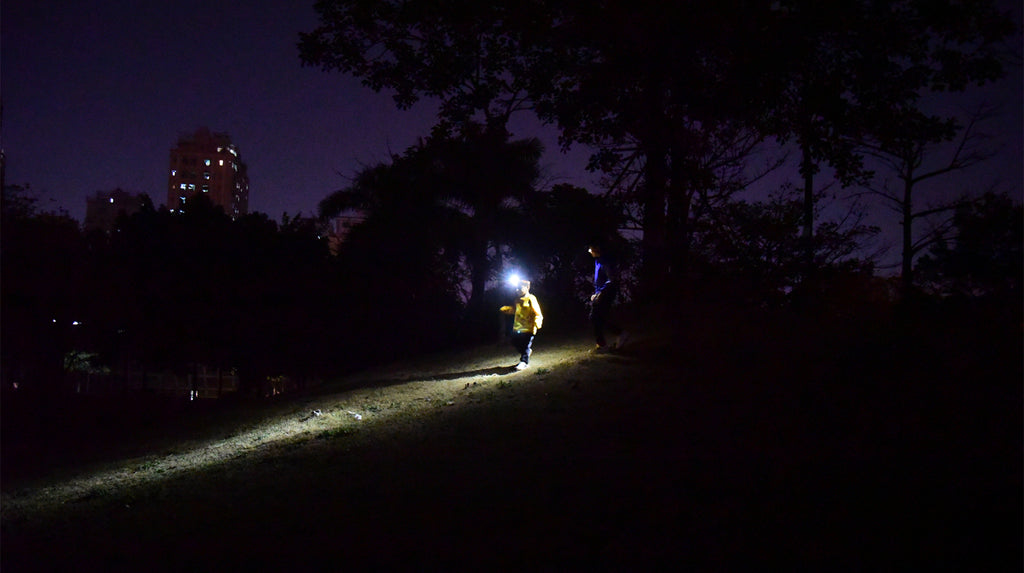 Conclusion:
The headlamp is an indispensable and important equipment in outdoor activities or recreations, such as hiking, night jogging, fishing, and camping, etc. Although some people would say that the efficacy of the flashlight is similar to that of the headlamp, the power-saving technology adopted by the new headlamp, such as LED cold light technology, and the material innovation of the lamp cup on the high-grade headlamp, are incomparable with the civilian price of the flashlight. Therefore, the flashlight can be replaced by the headlamp, but a headlamp is irreplaceable compared with the flashlight.
Of course, if you're looking for a stronger and brighter headlamp, you can also have a reference to WUBEN H1.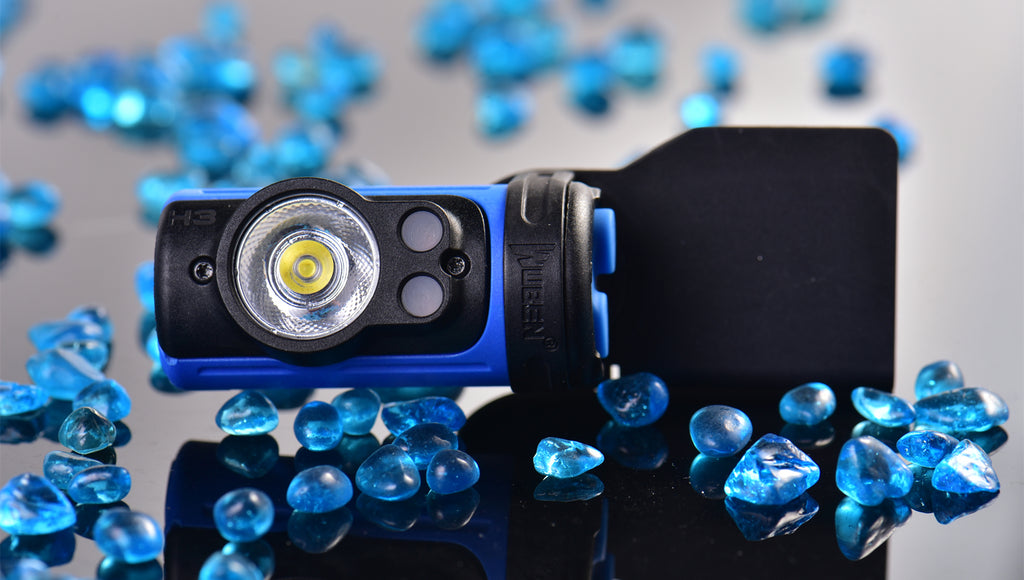 Check the H3 Headlamp here ↓
(Attention: H3 is available for preorder between 4th Feb and 18th Feb. All shippment will be fulfilled since 19th Feb gradually.)
 Do you go camping? What is your favorite flashlight to carry? Let me know in the comments below!