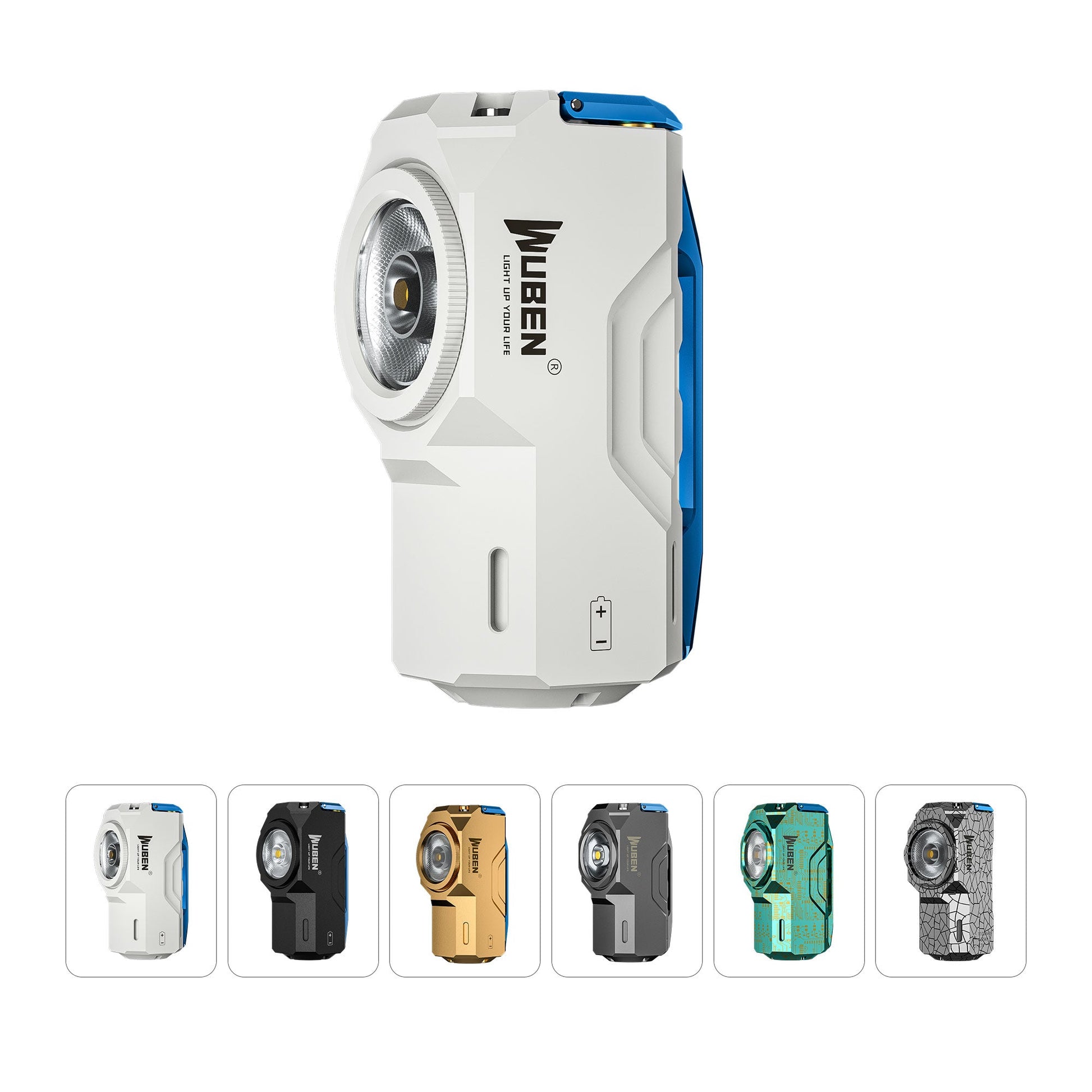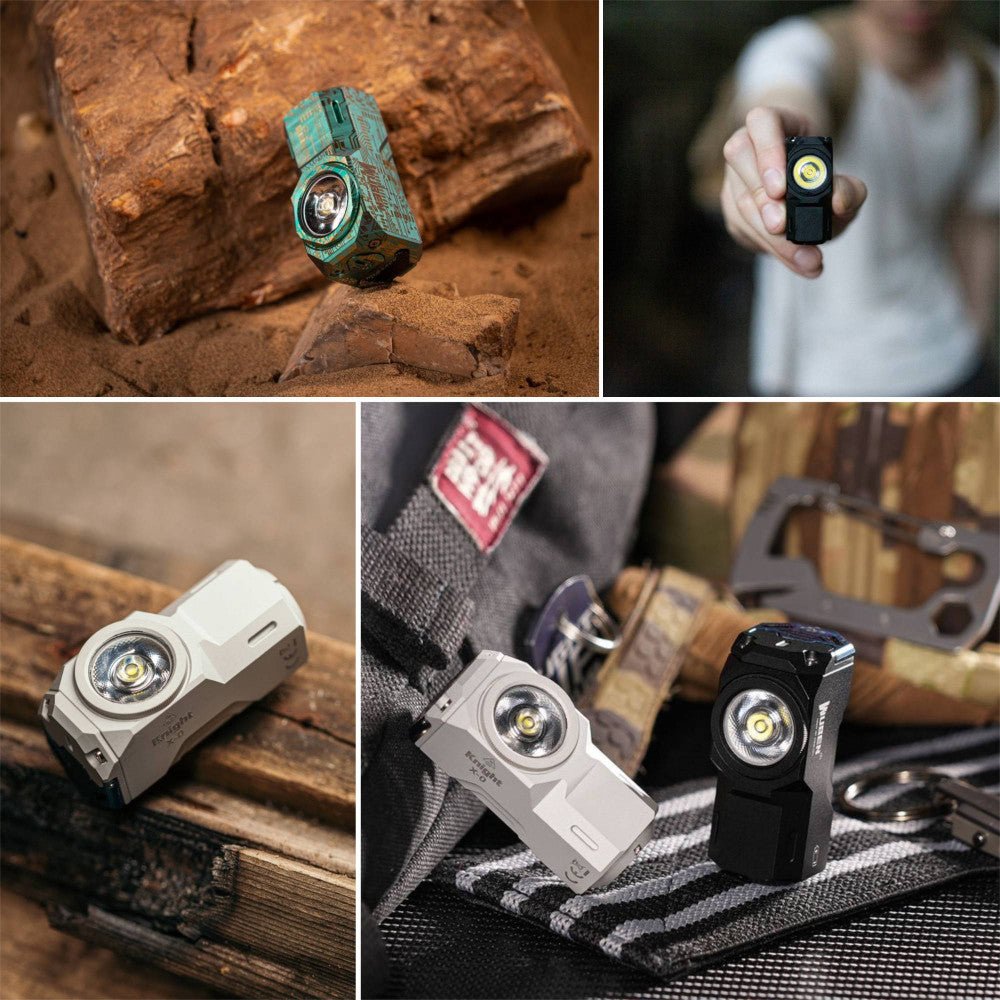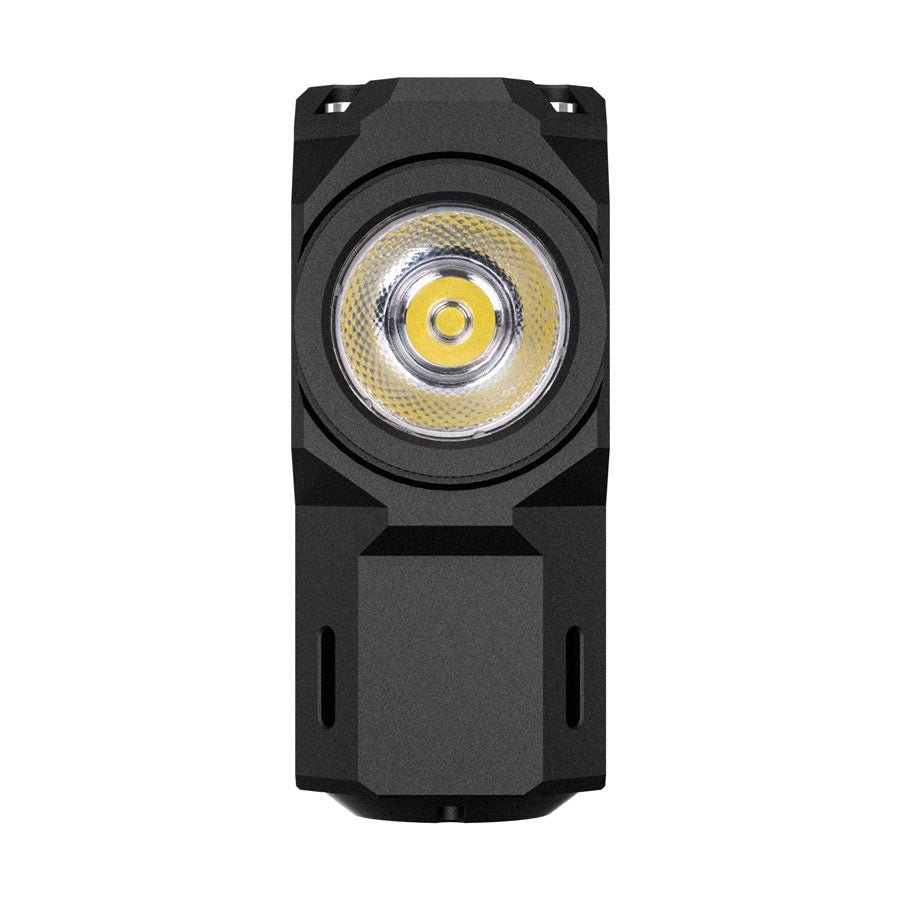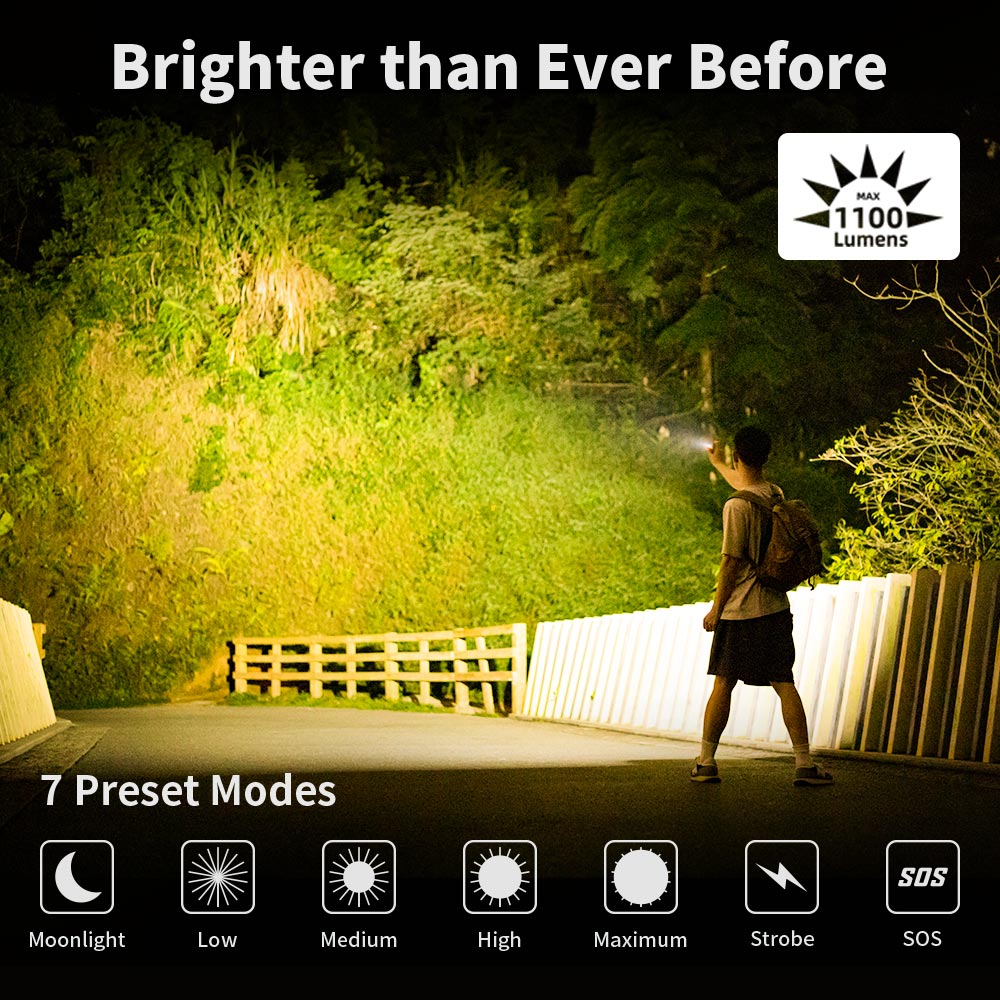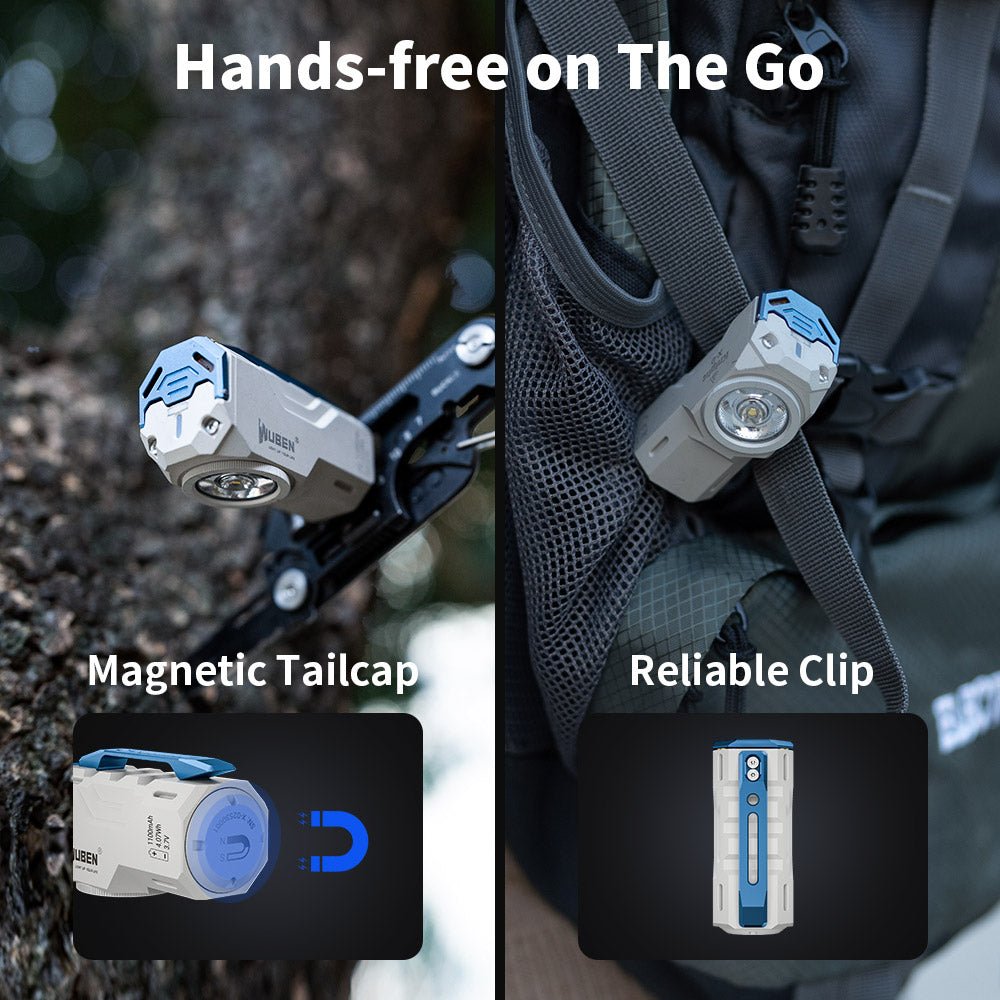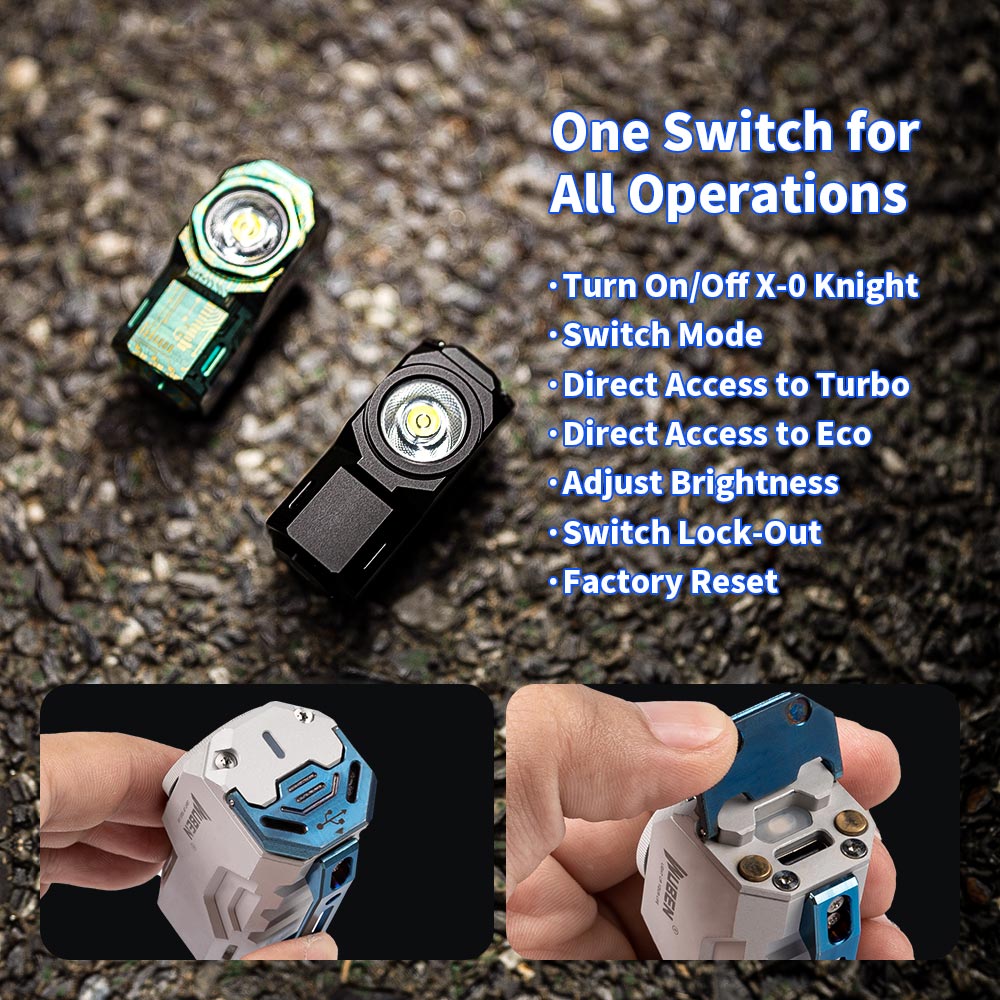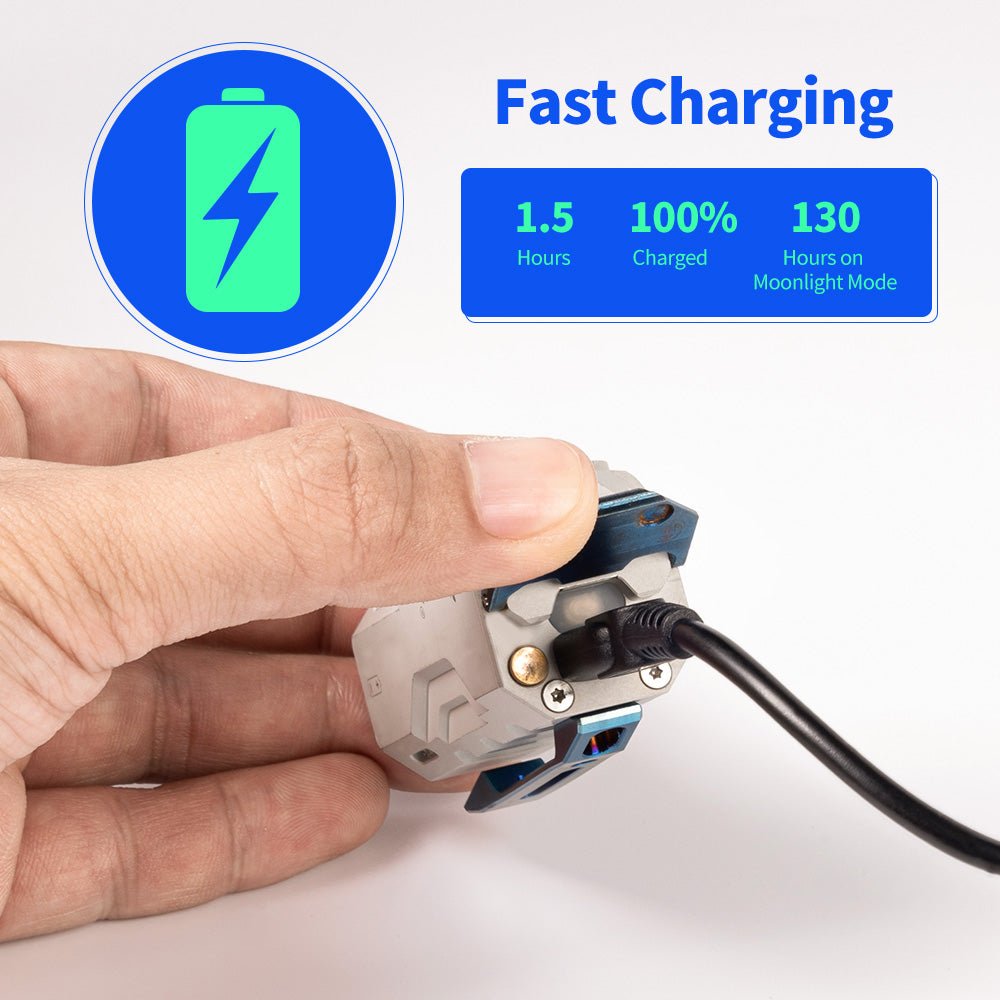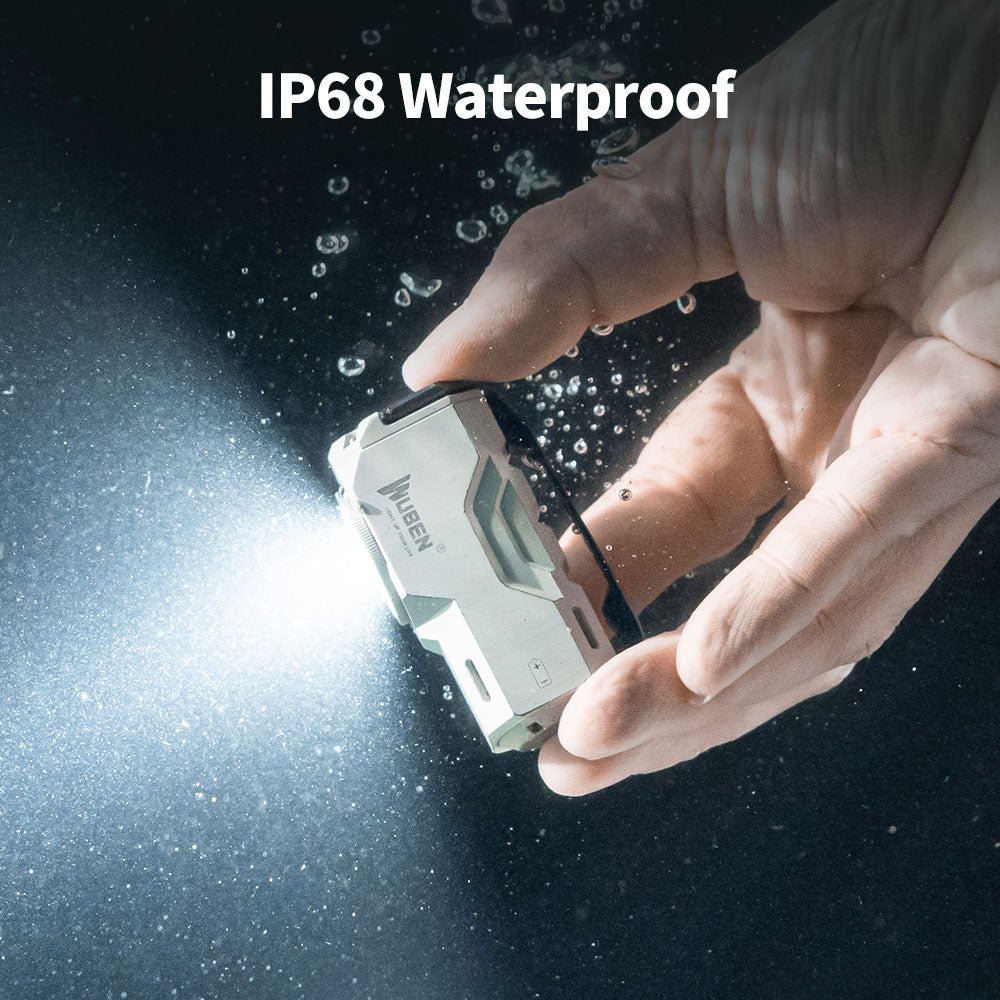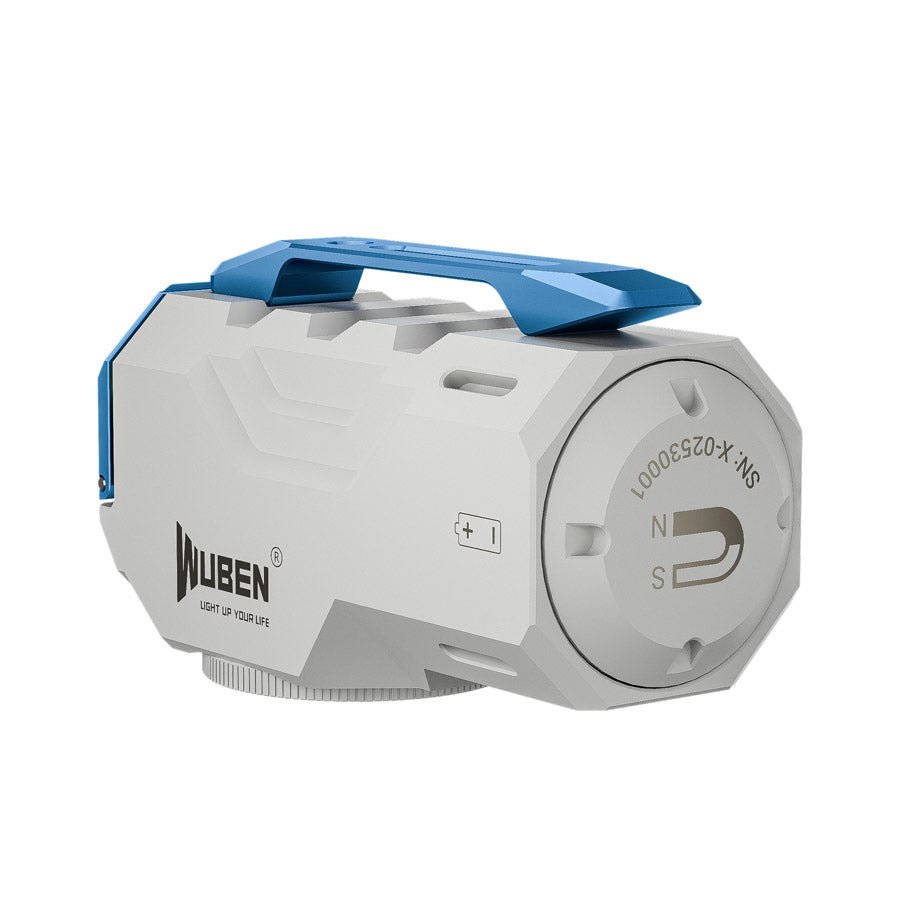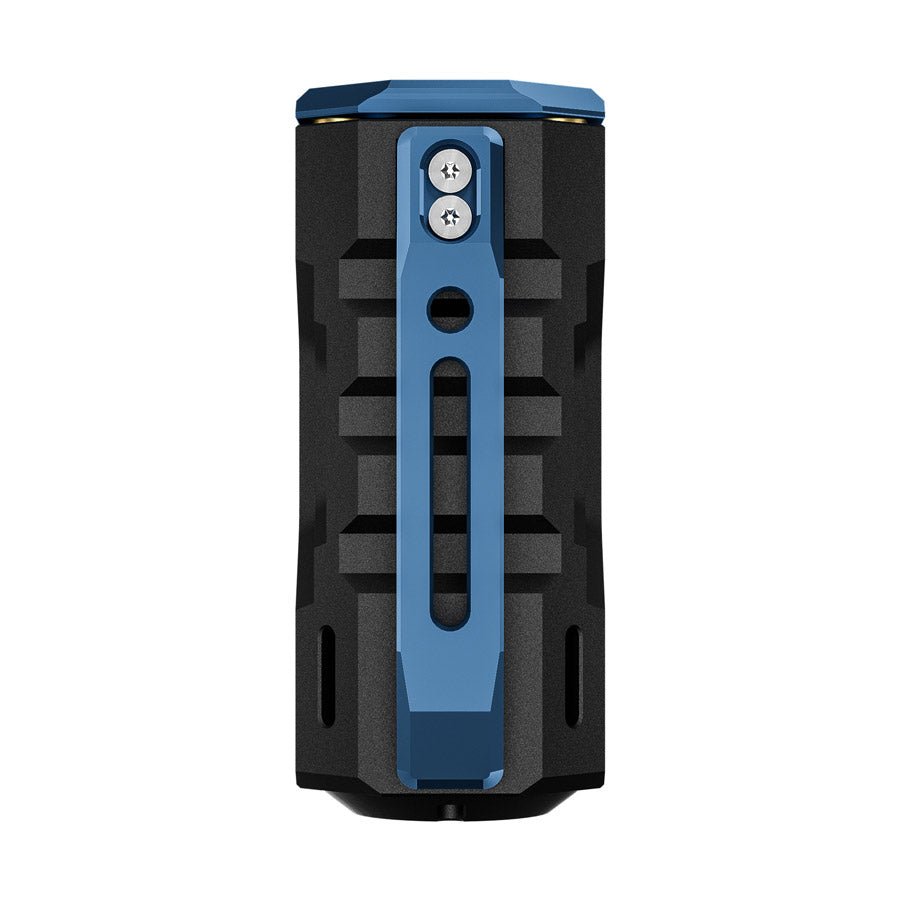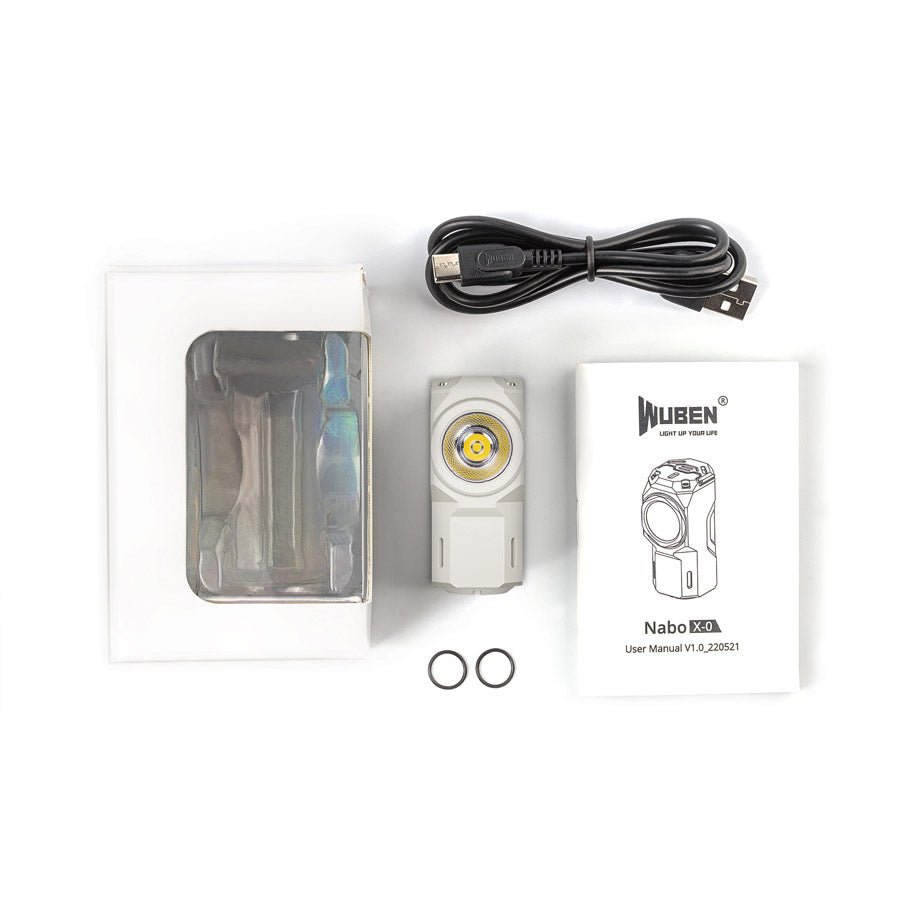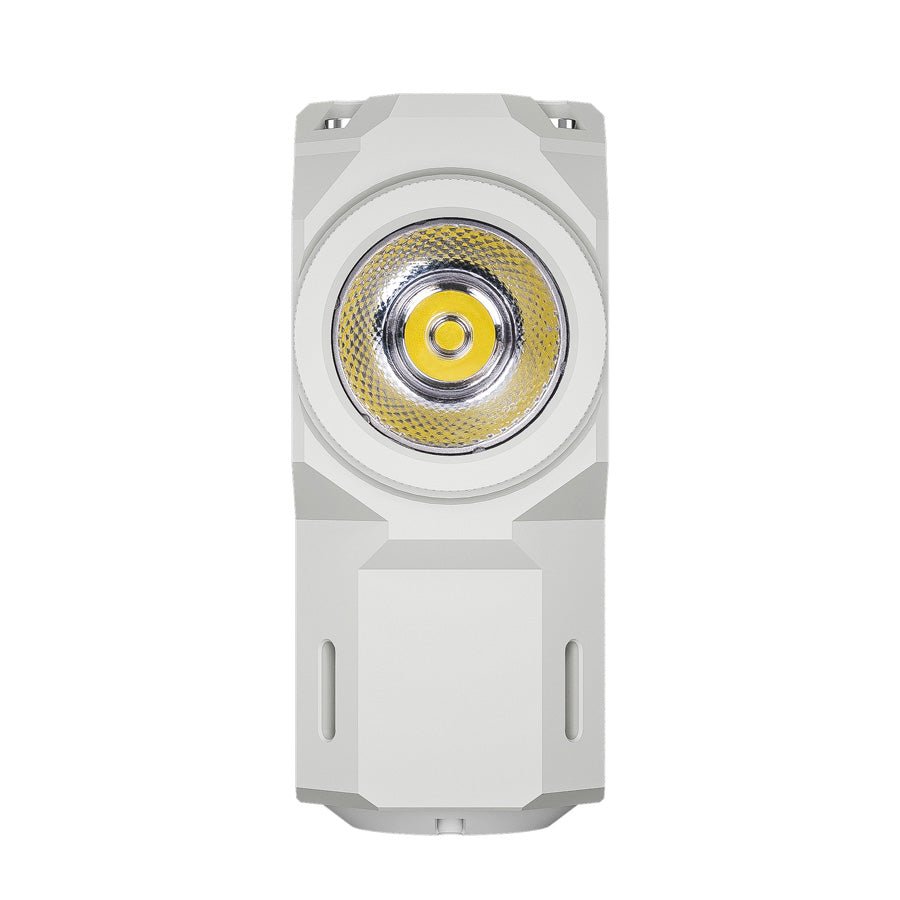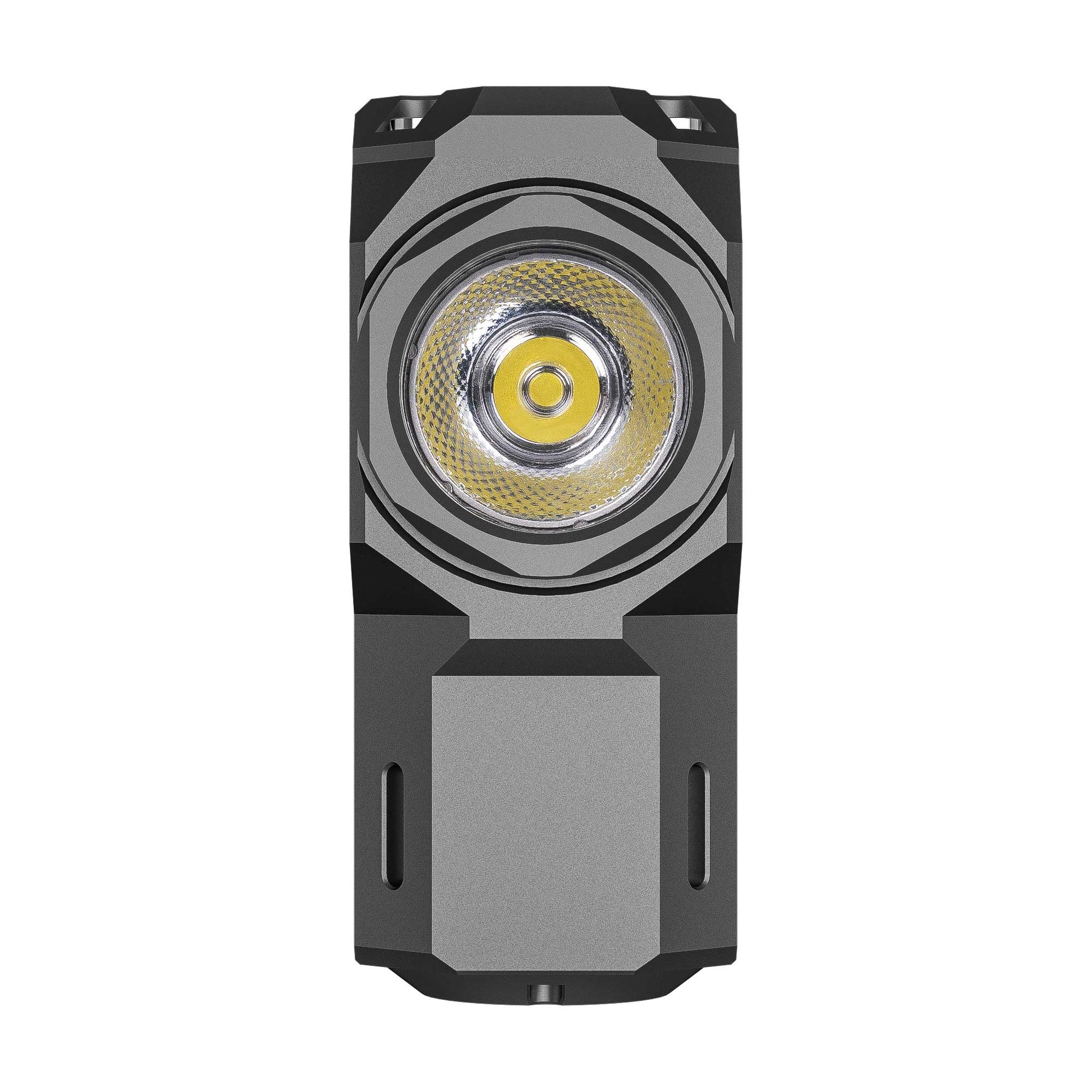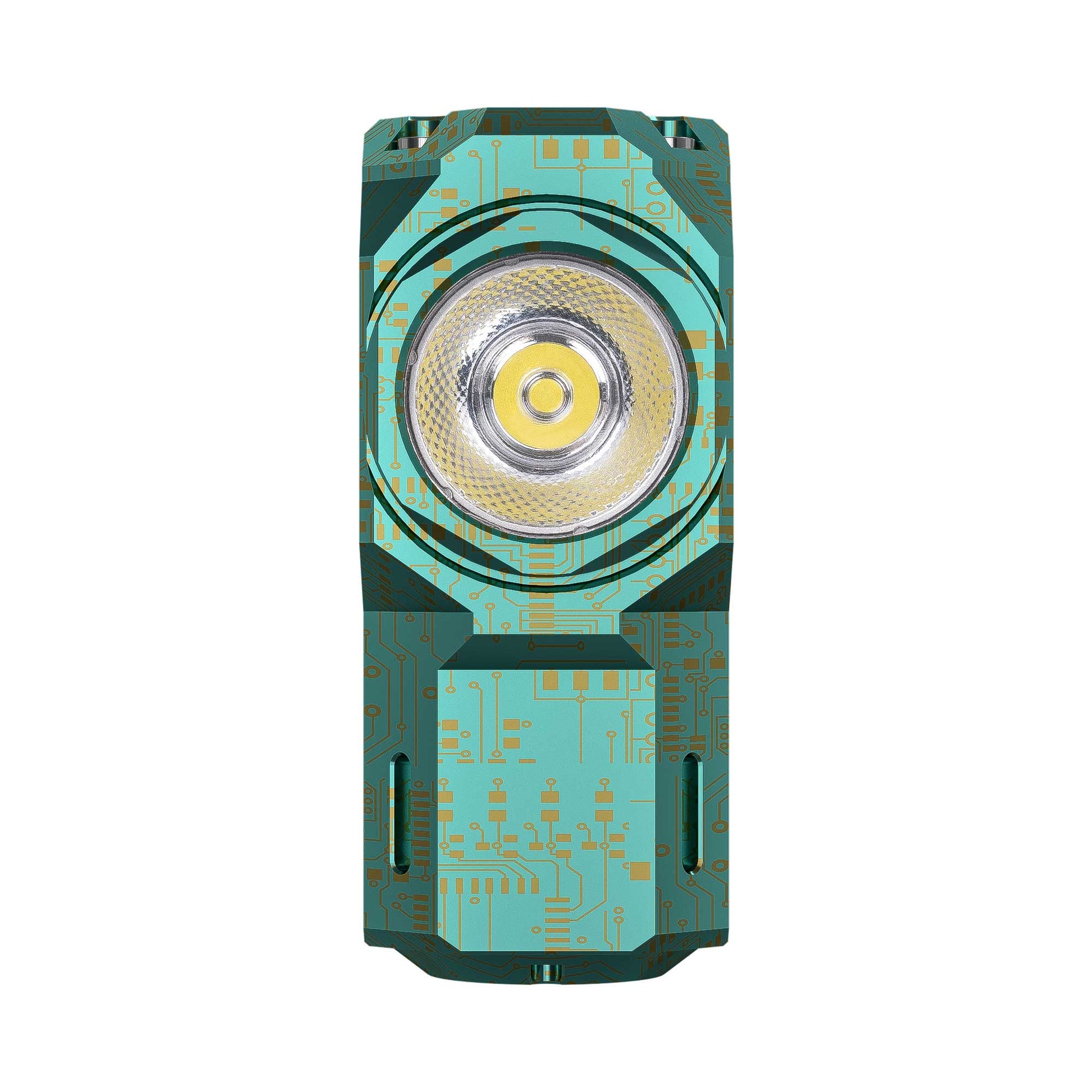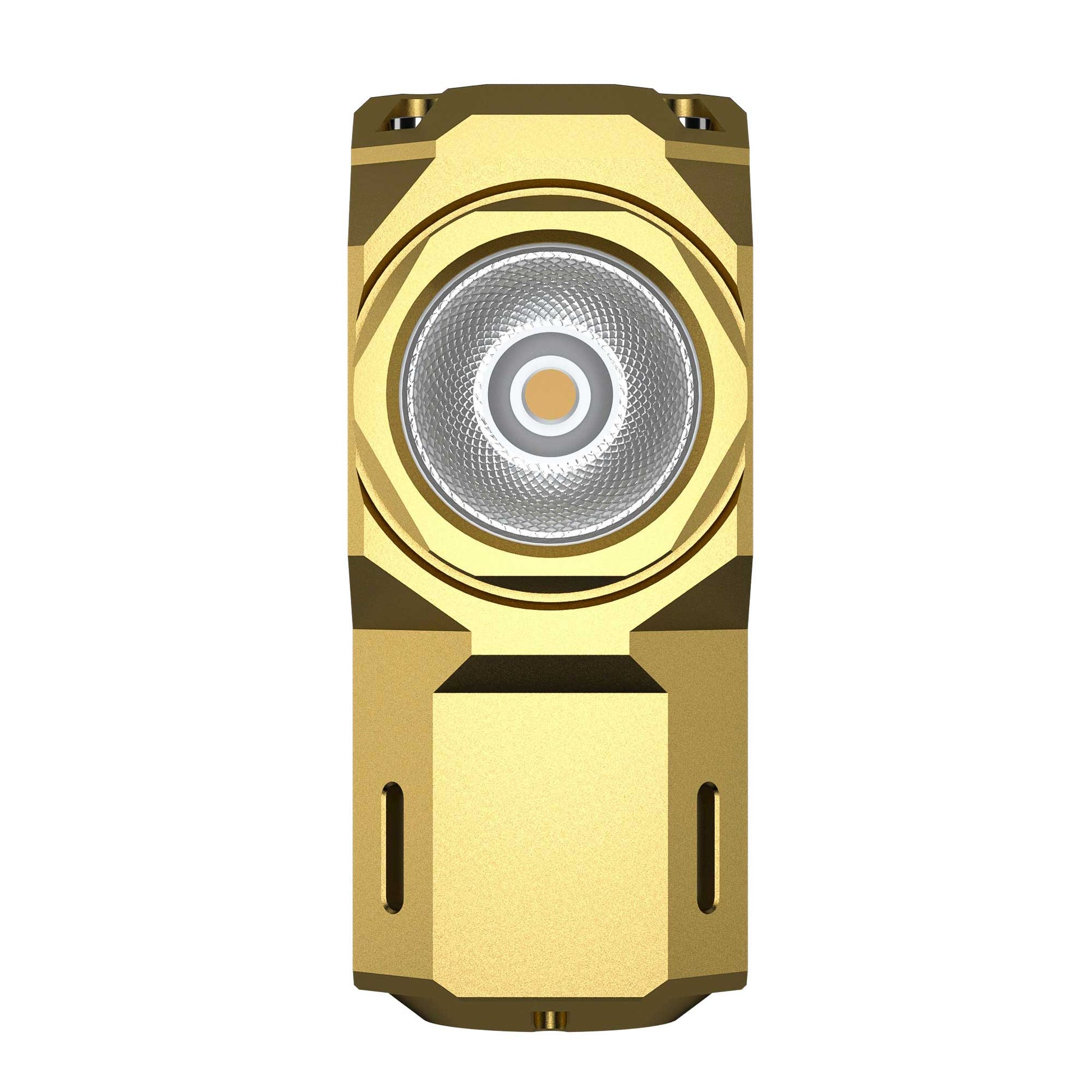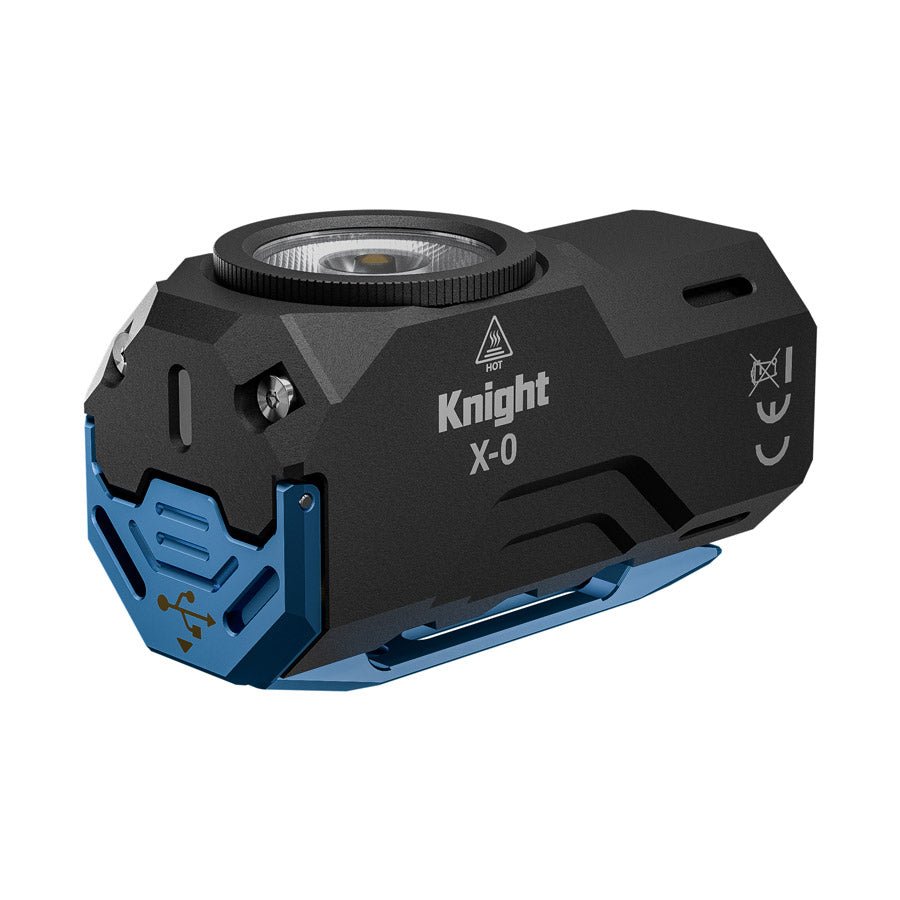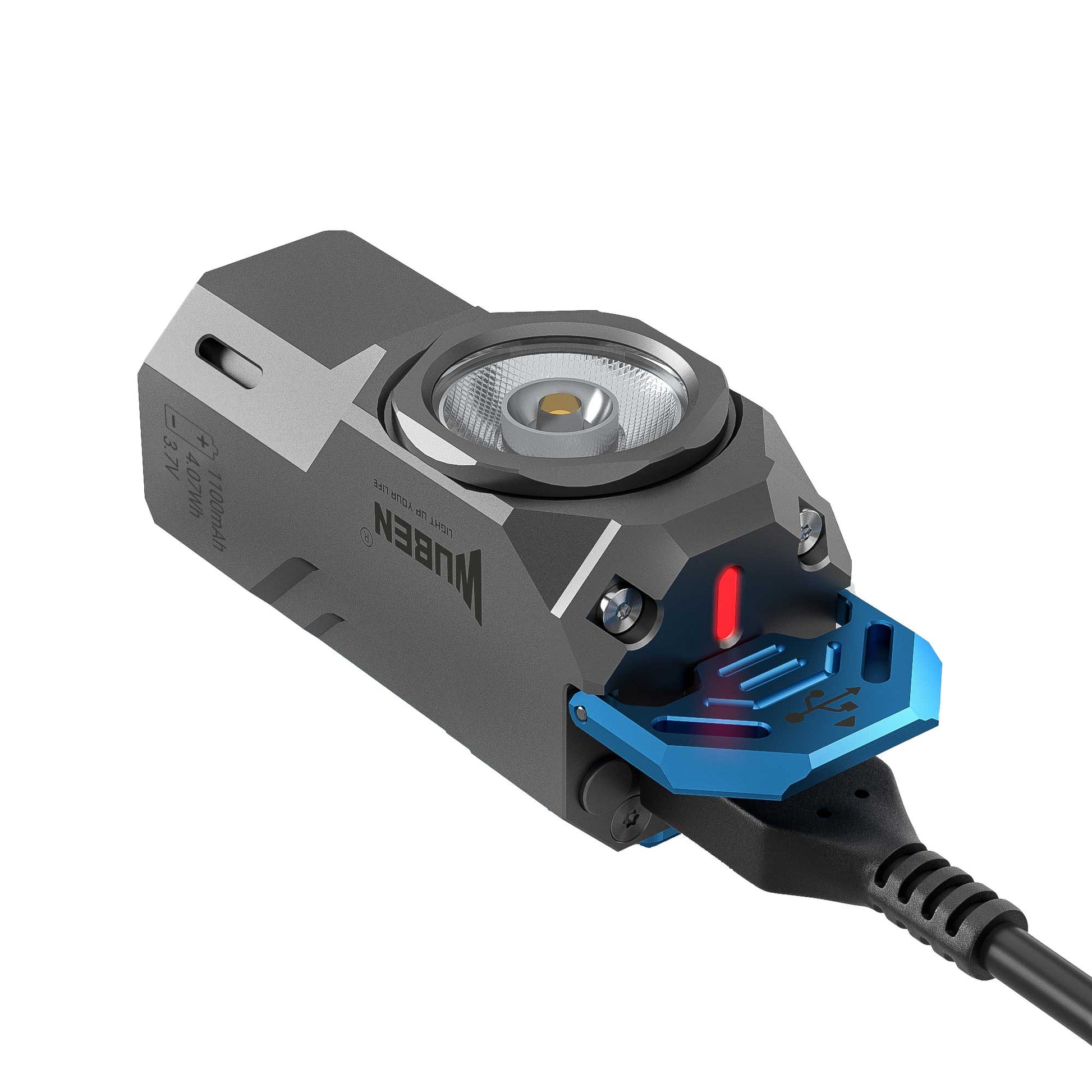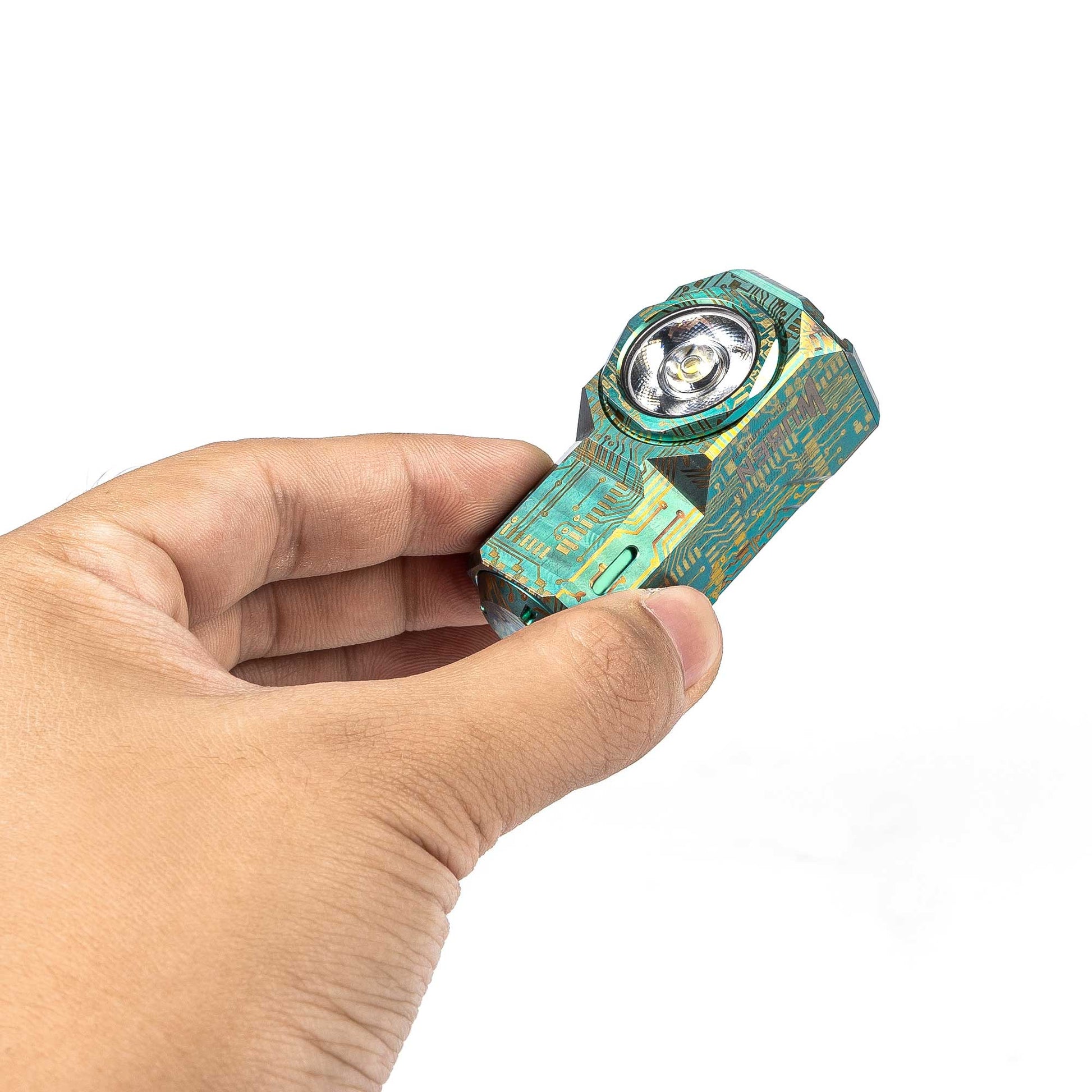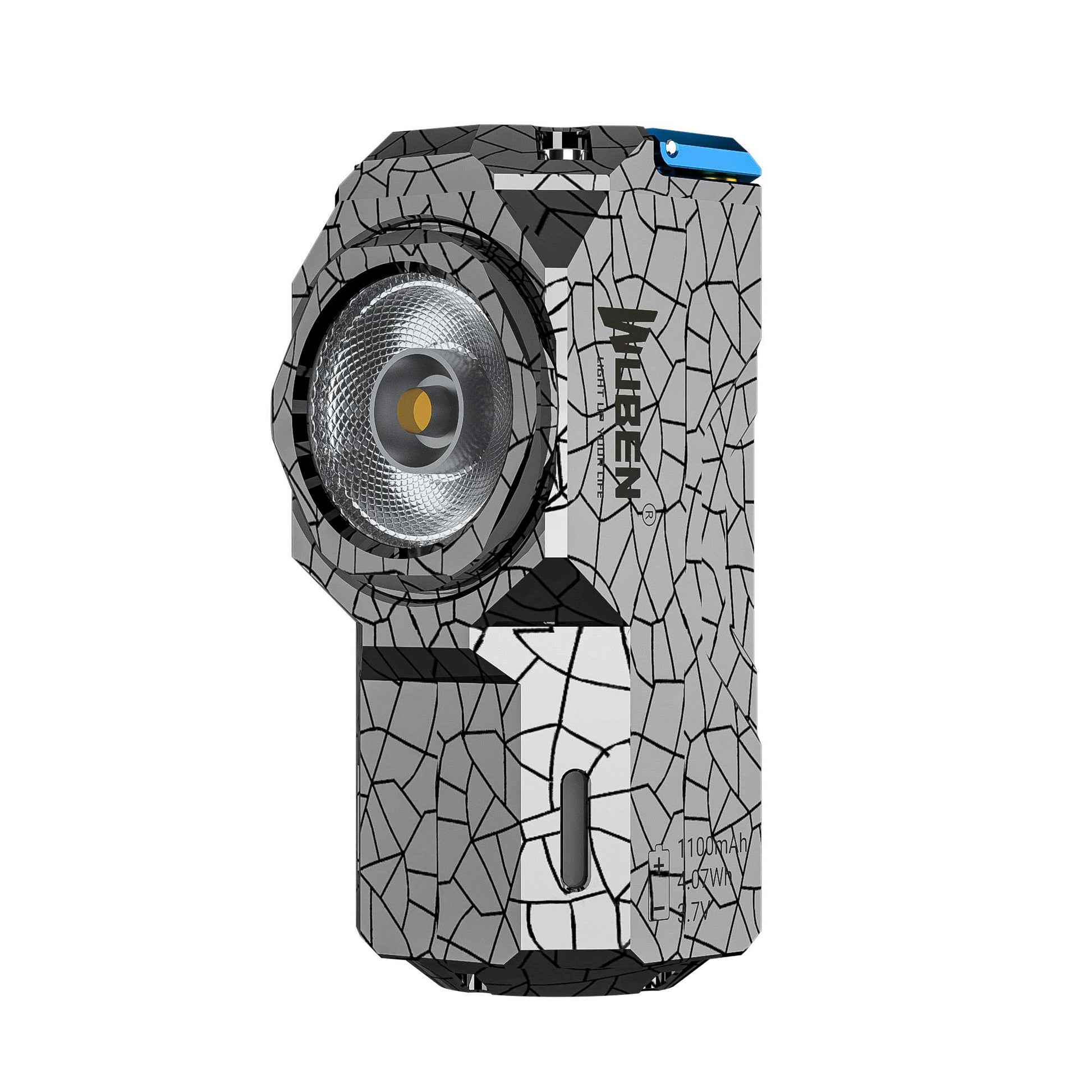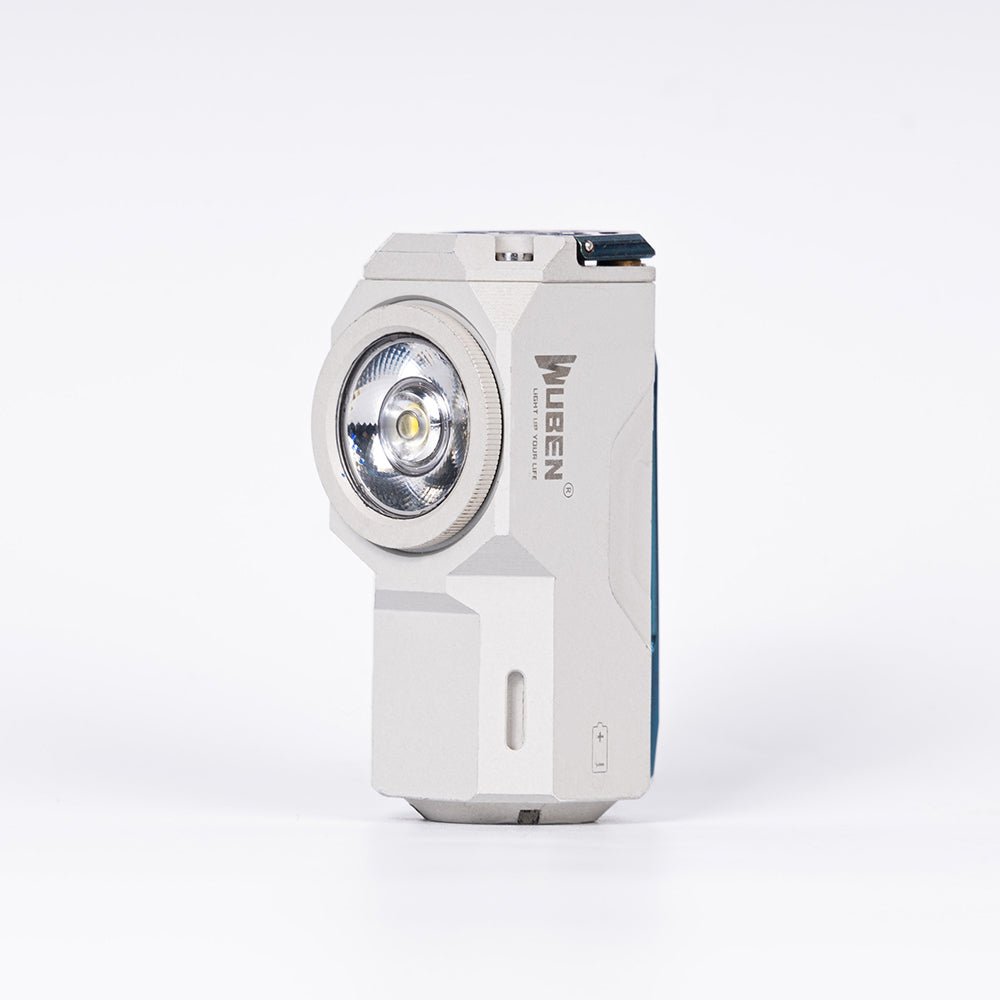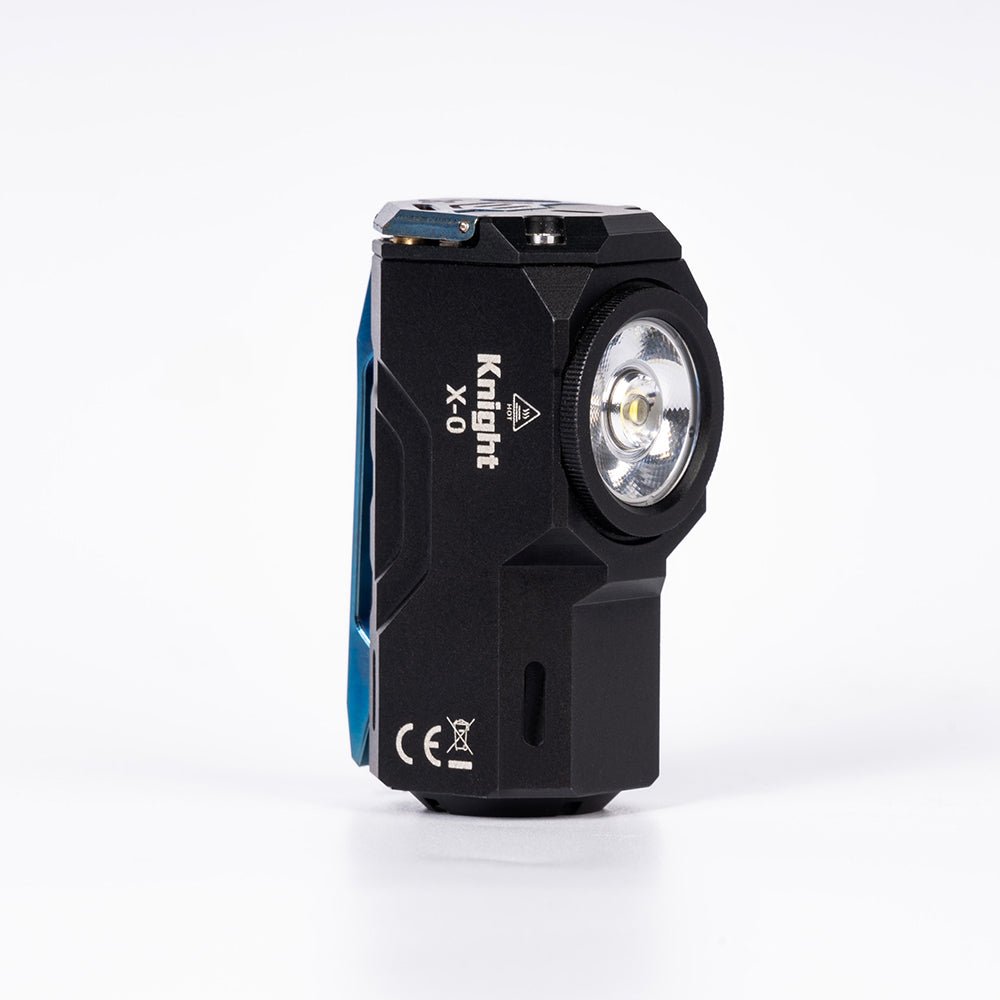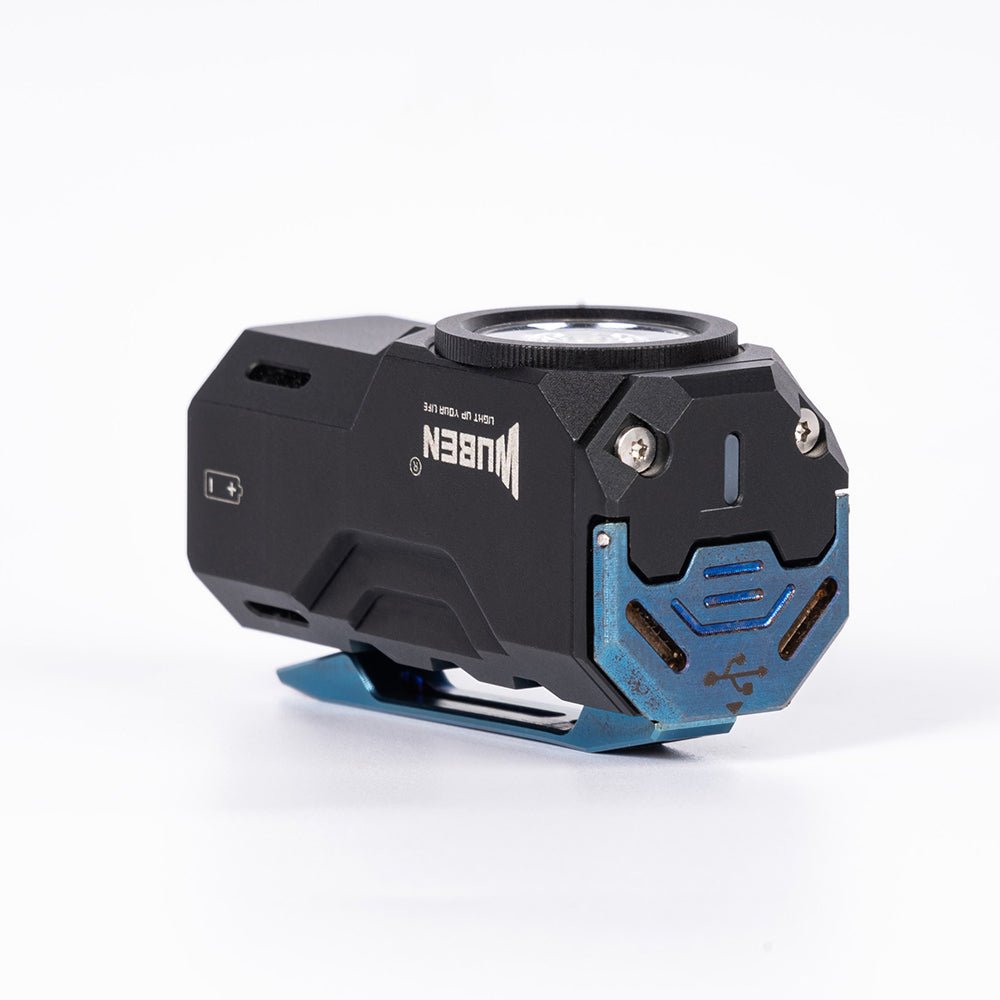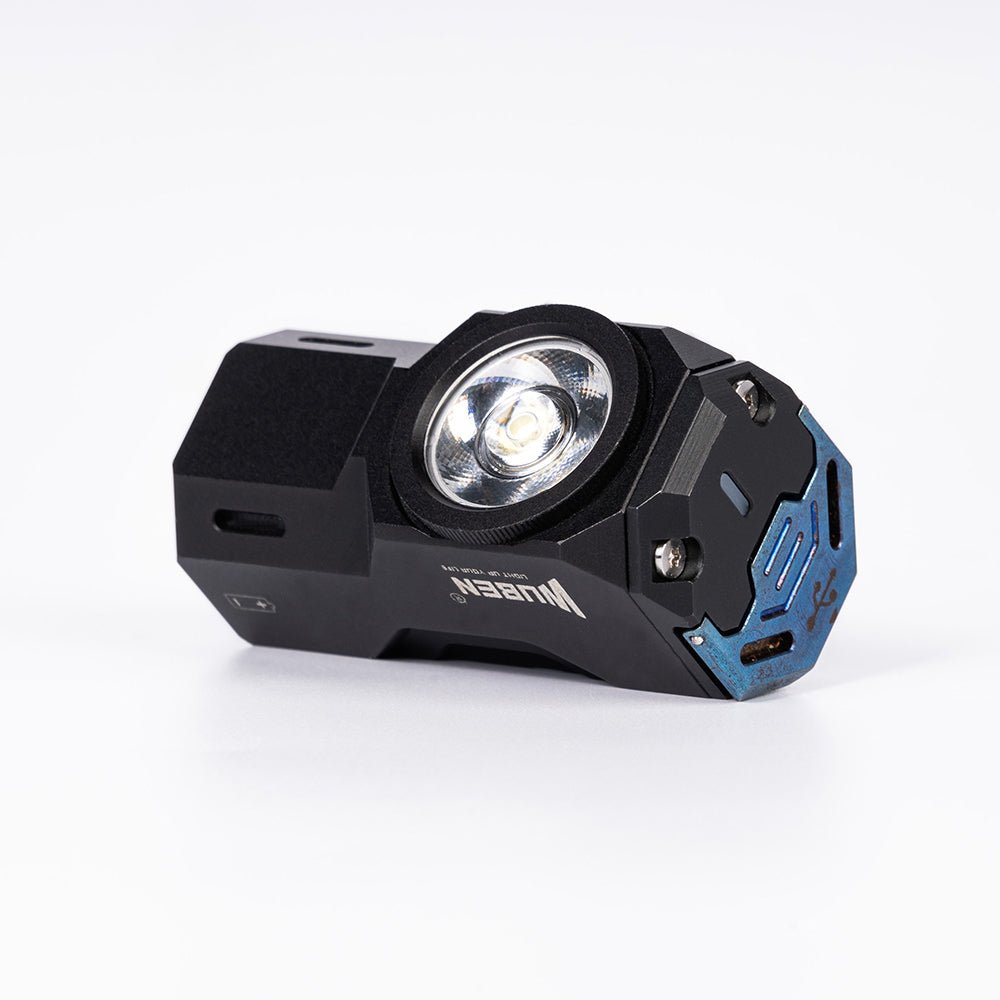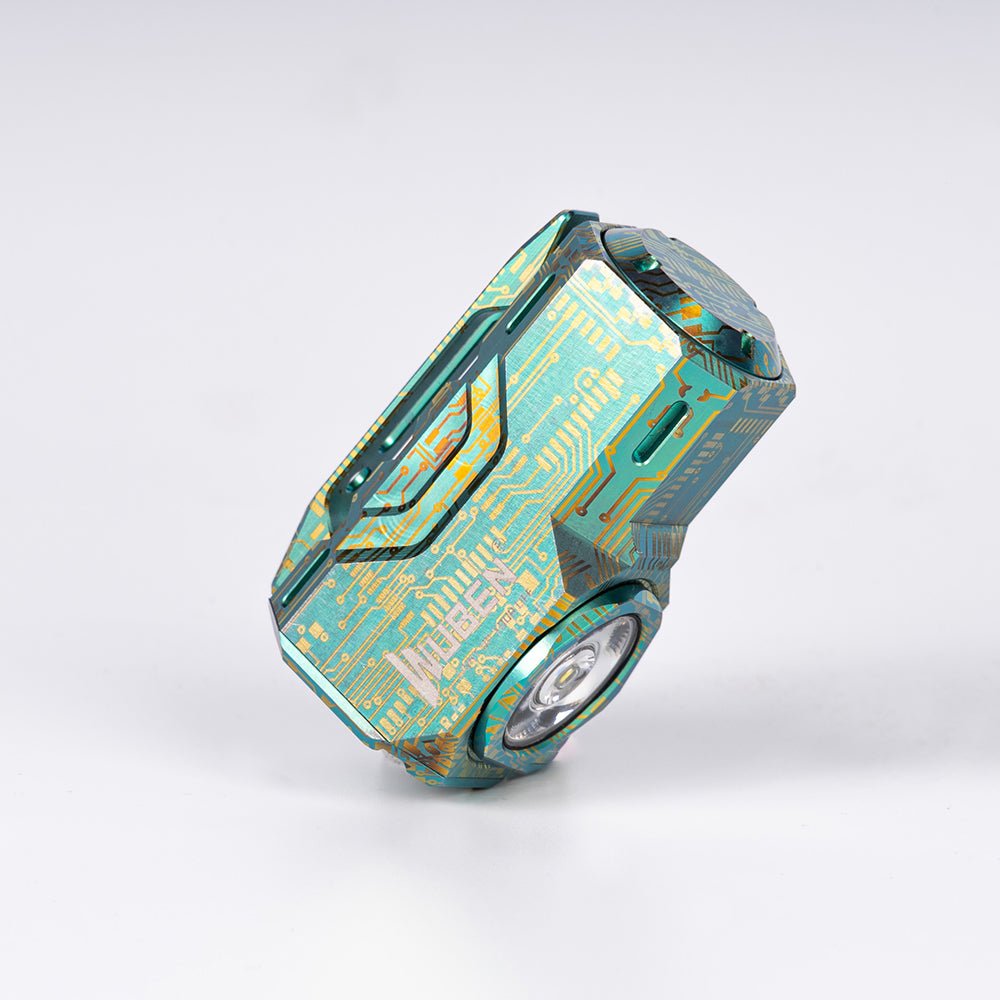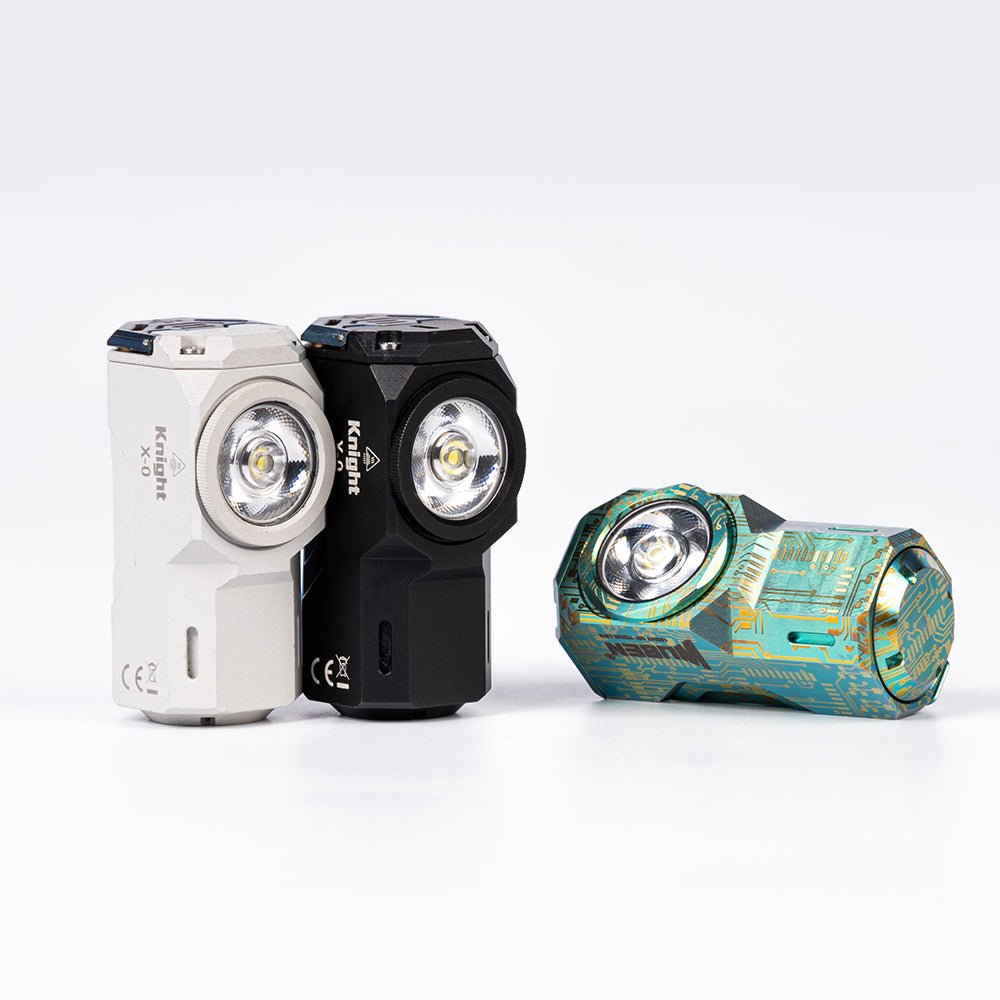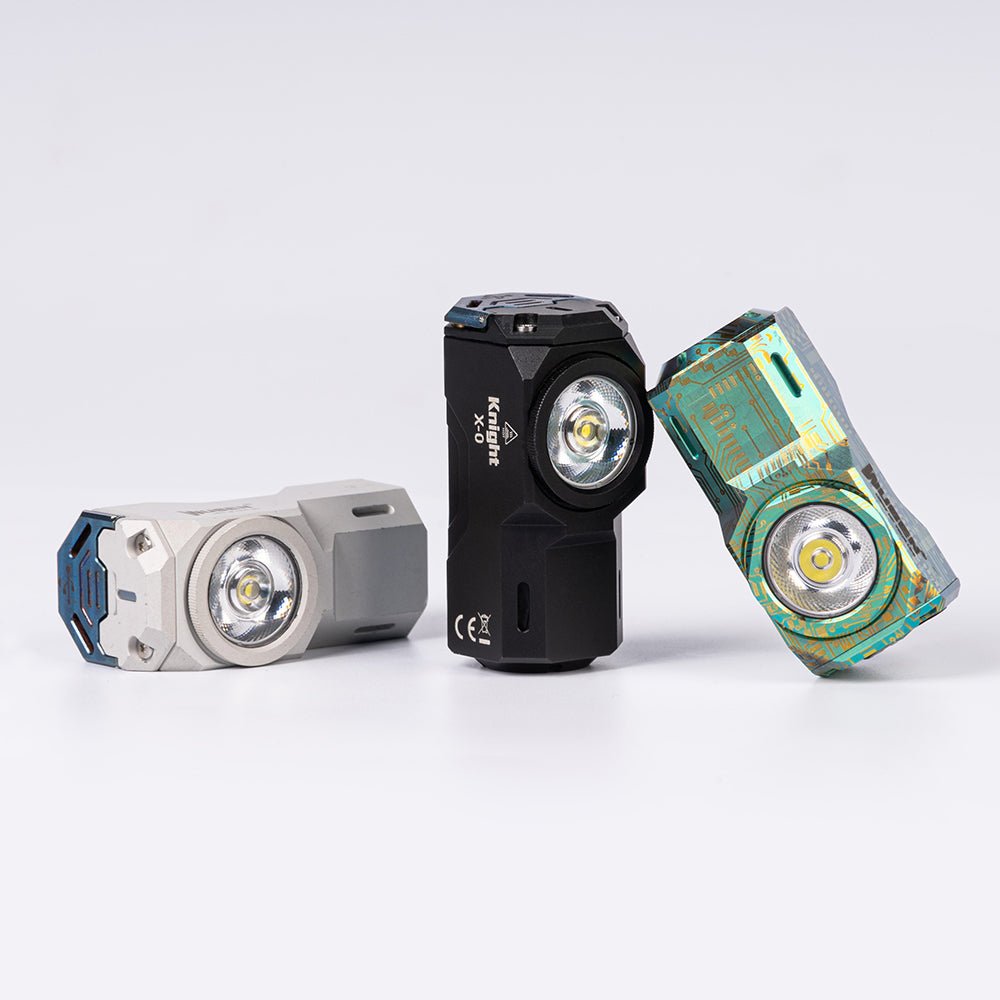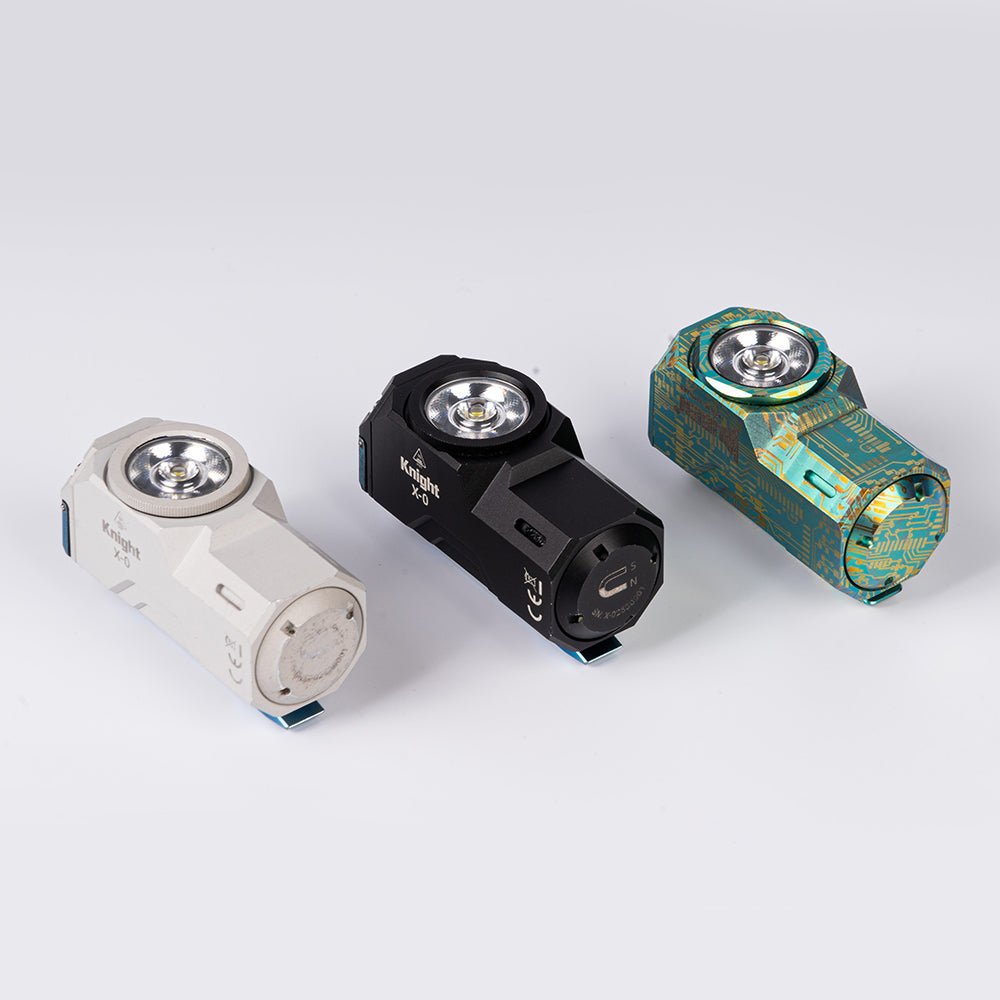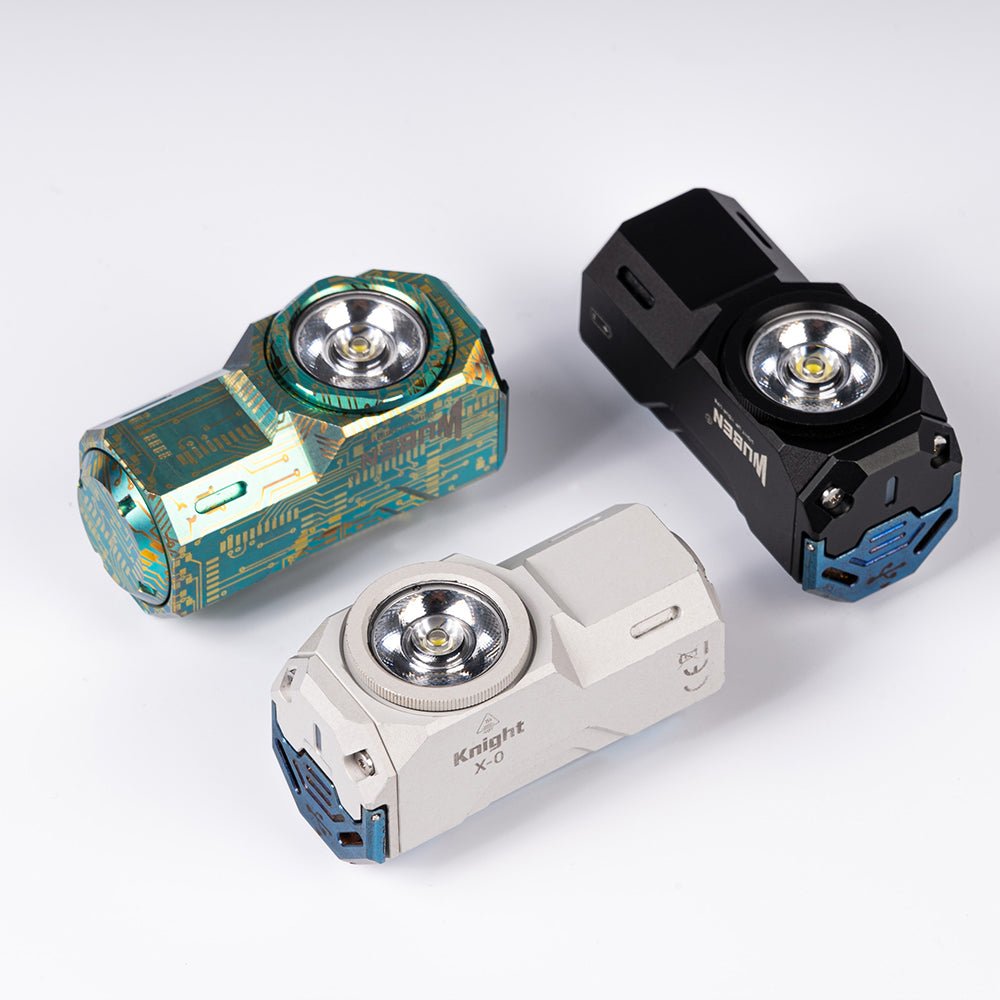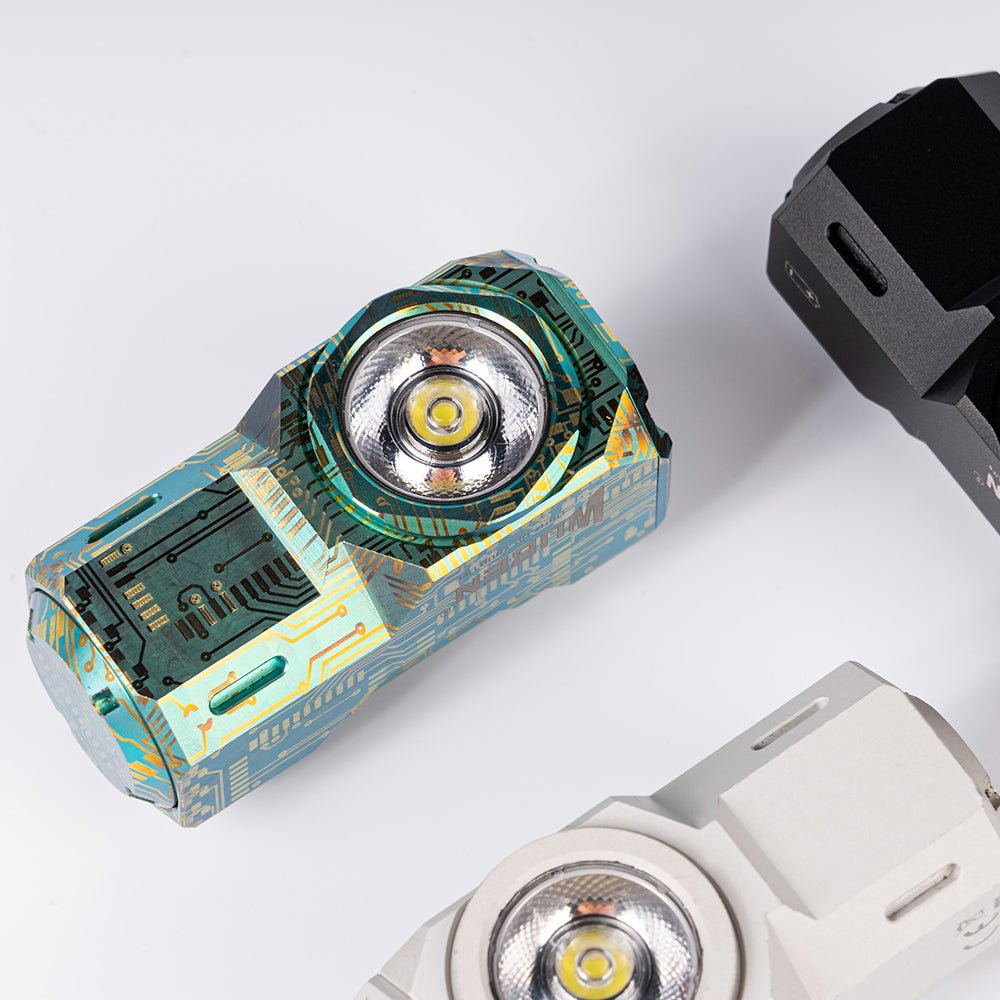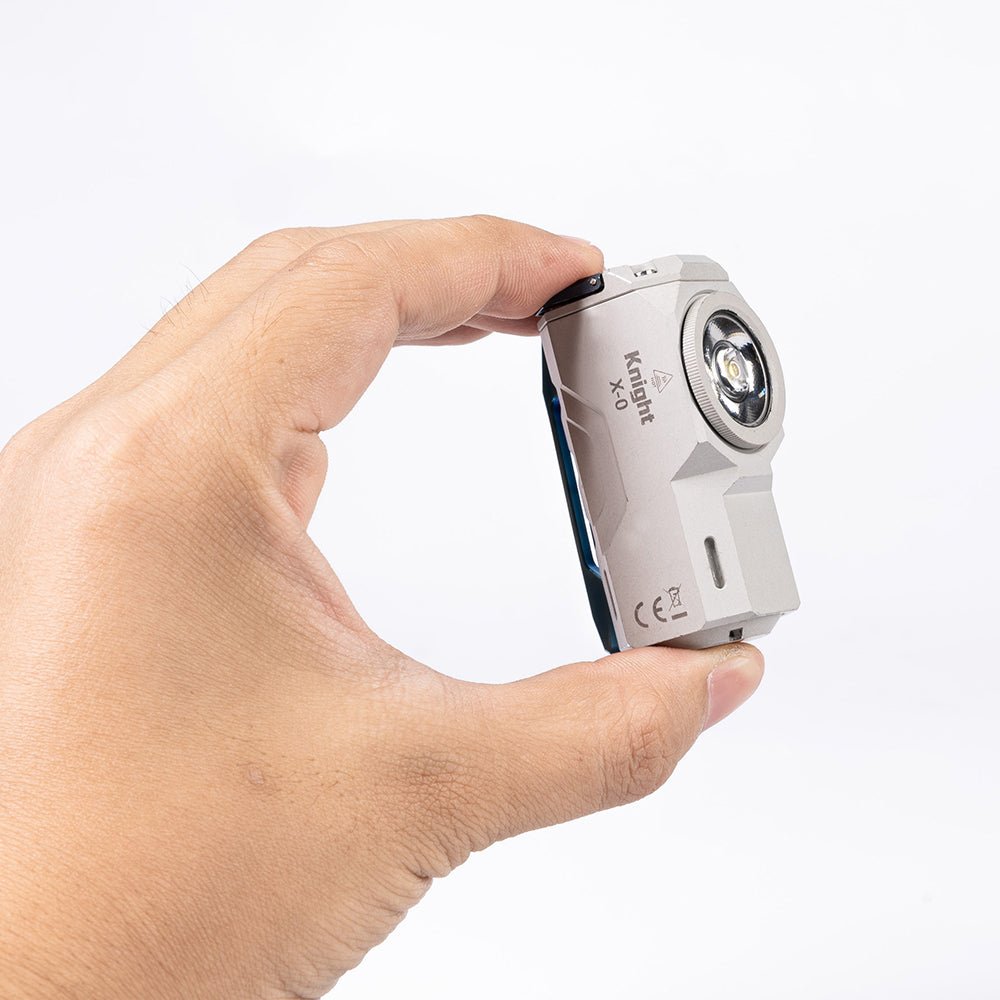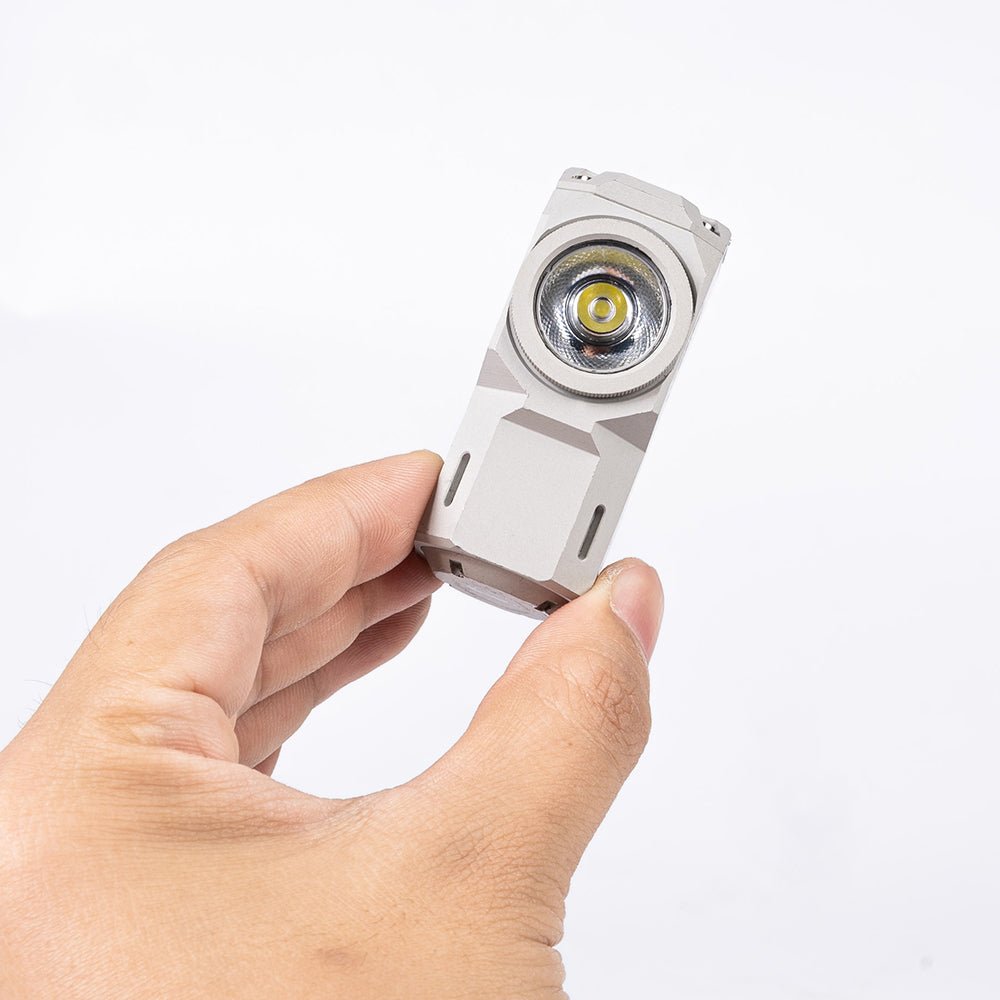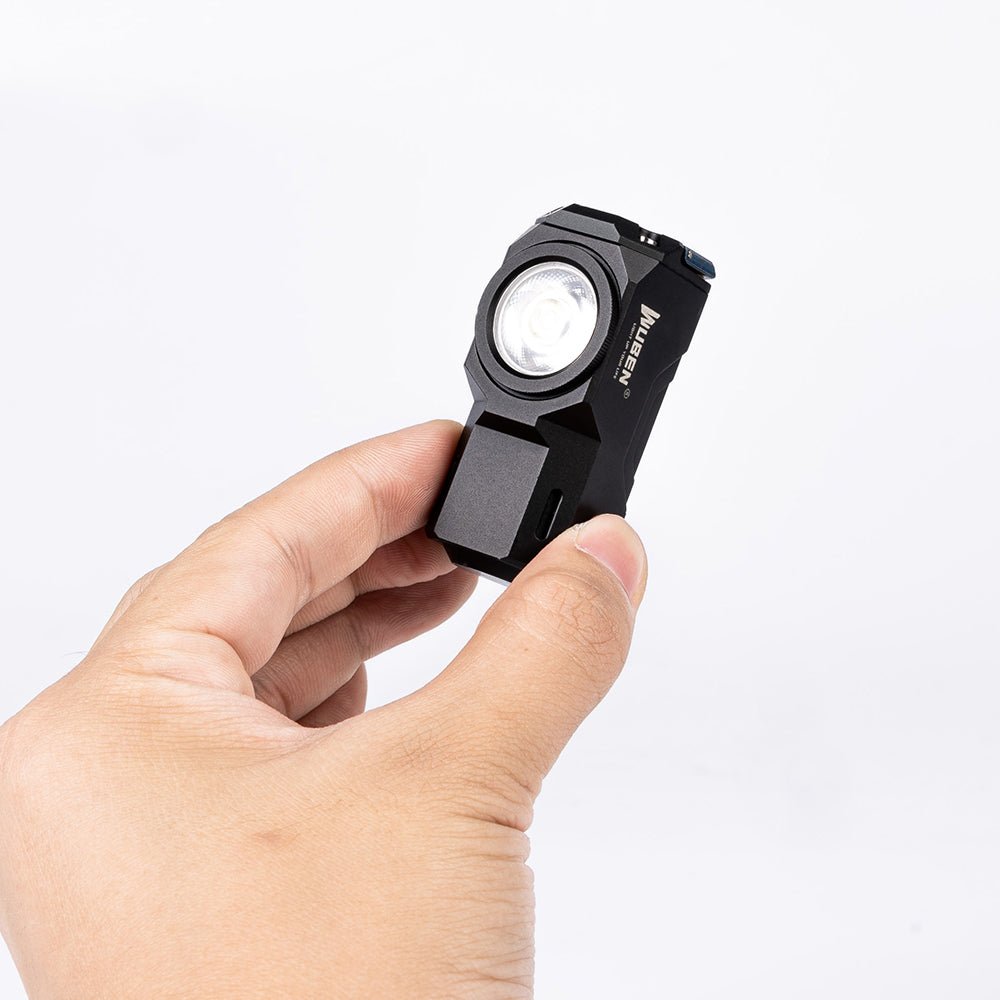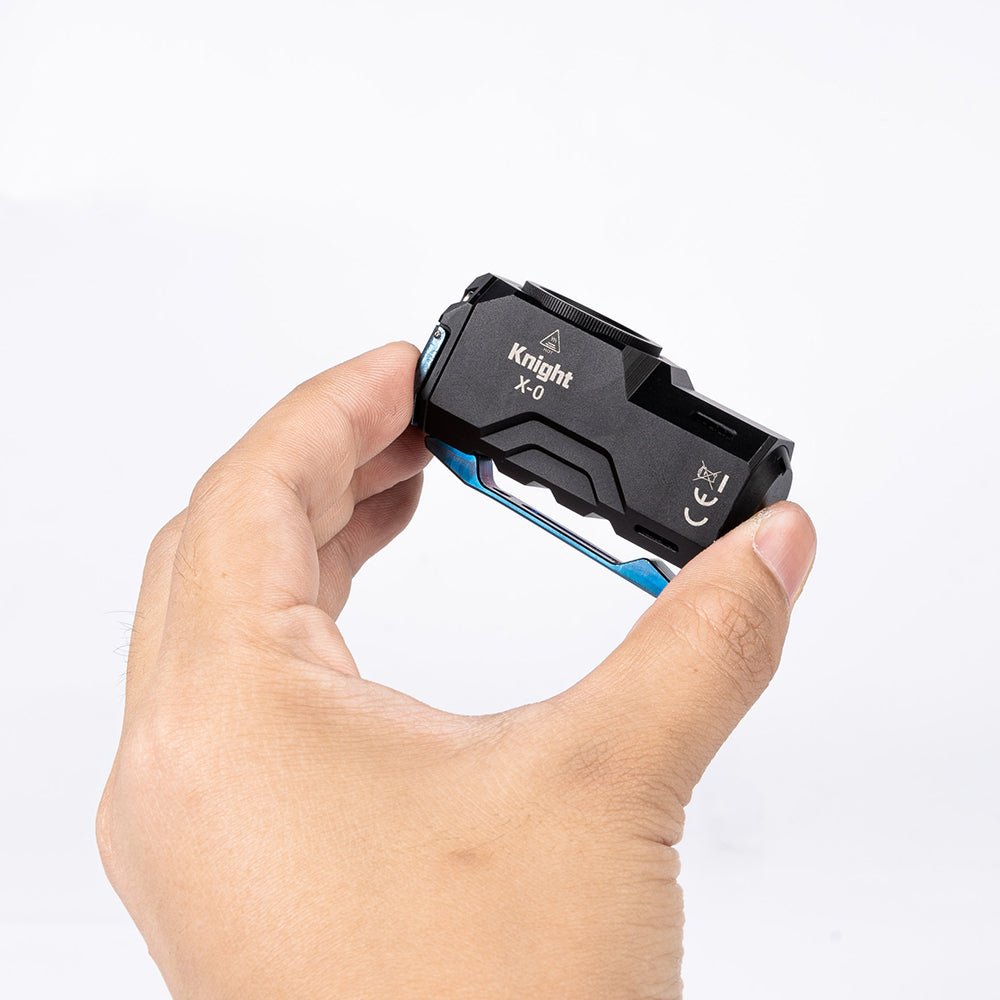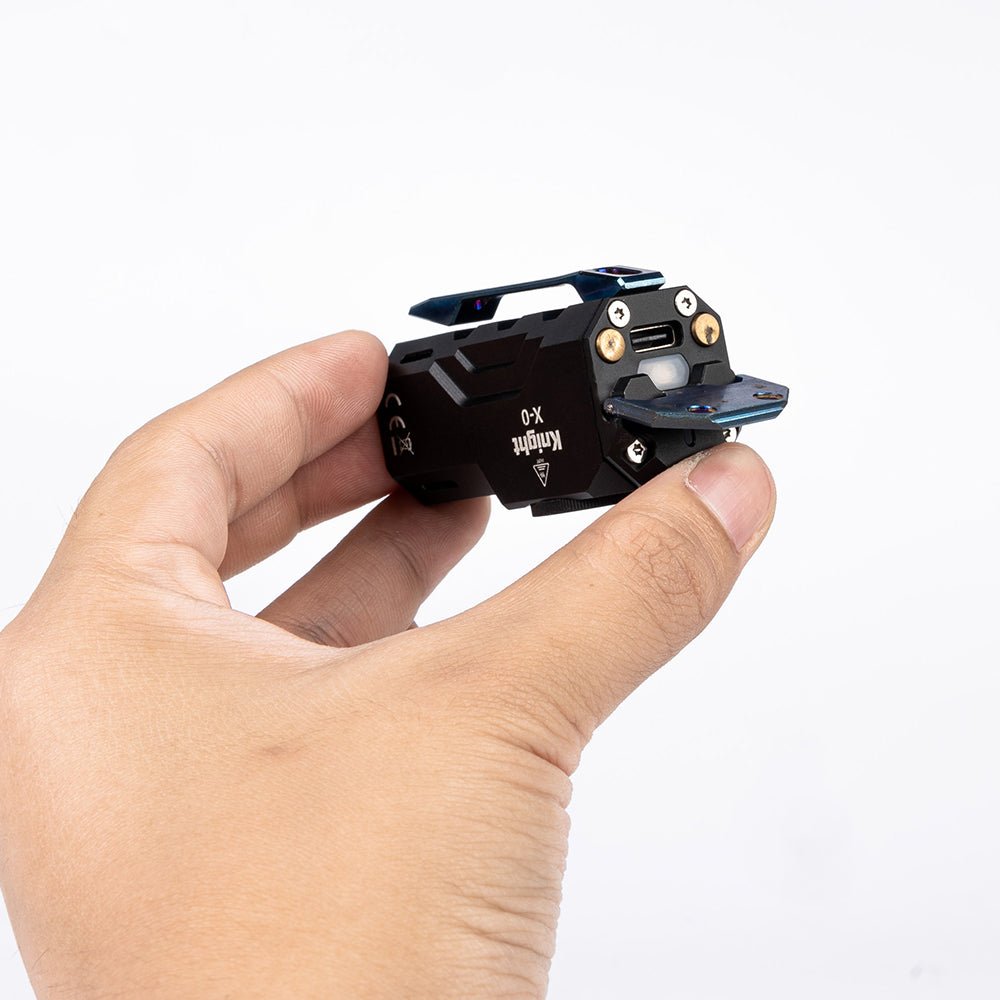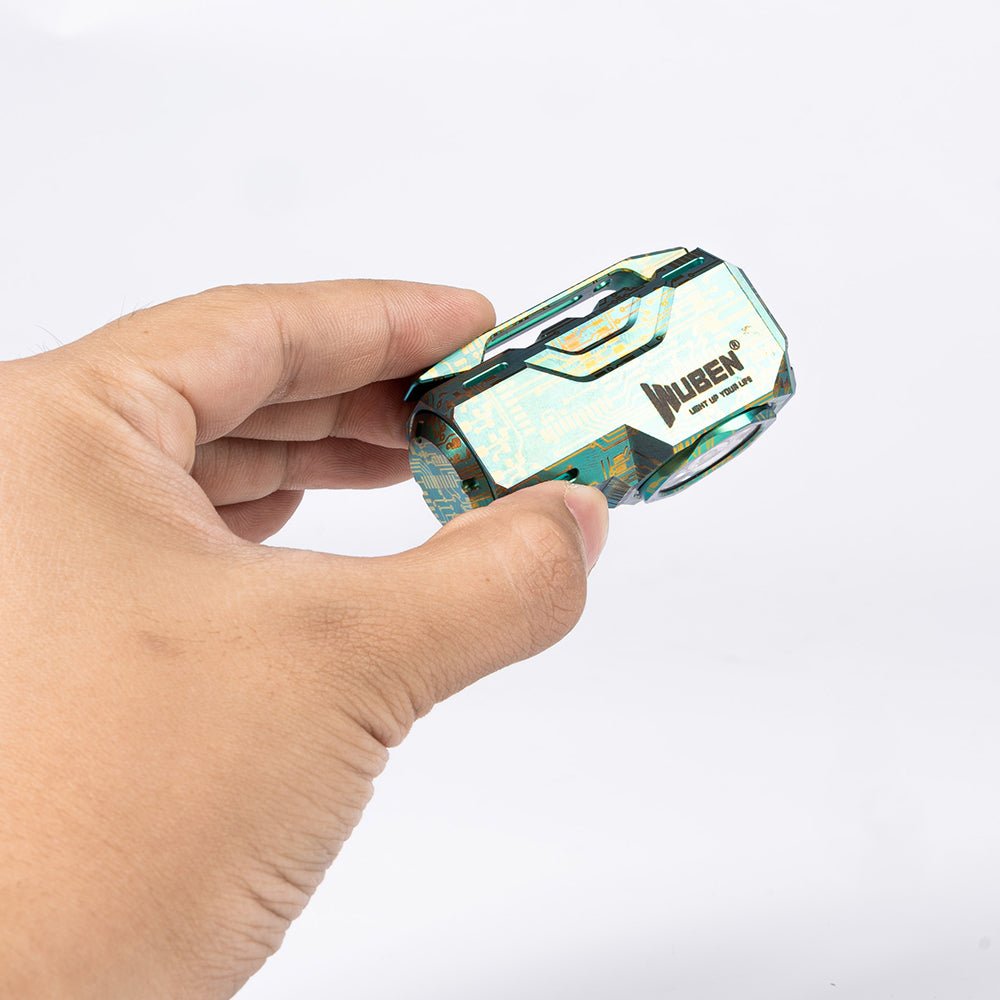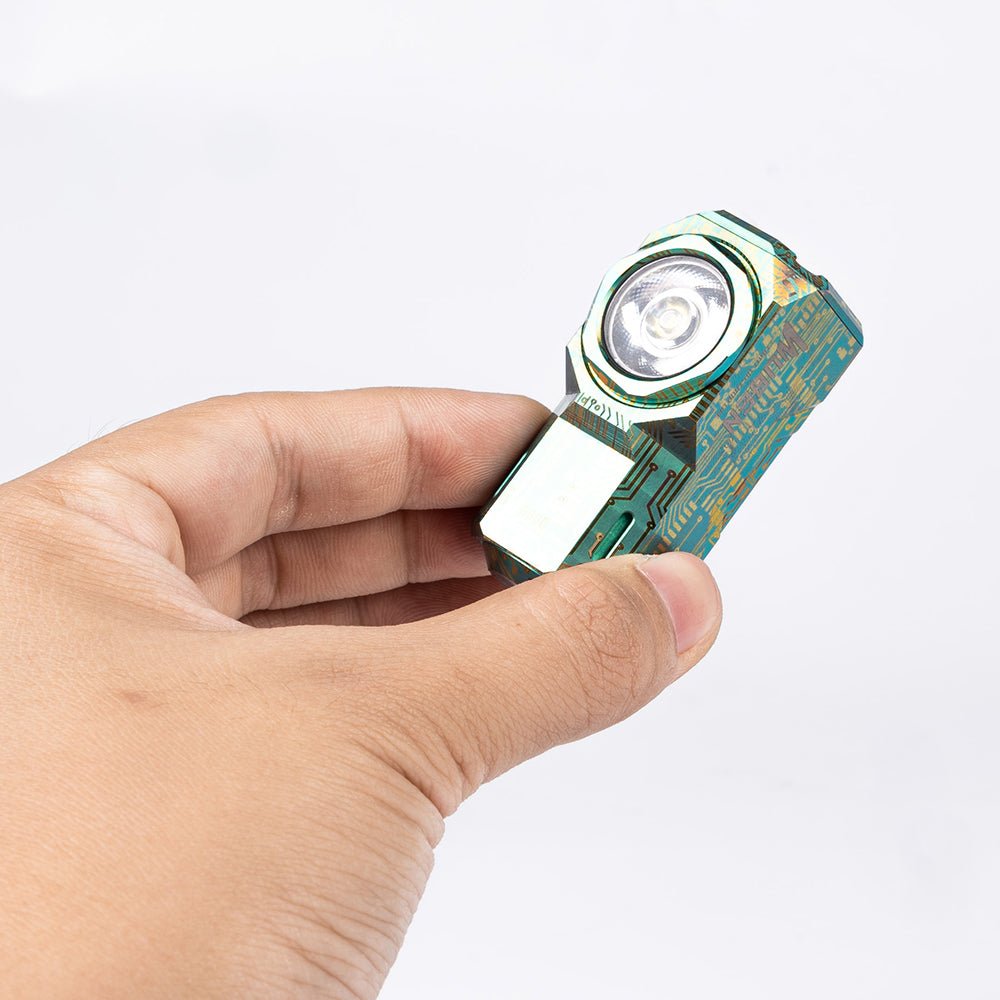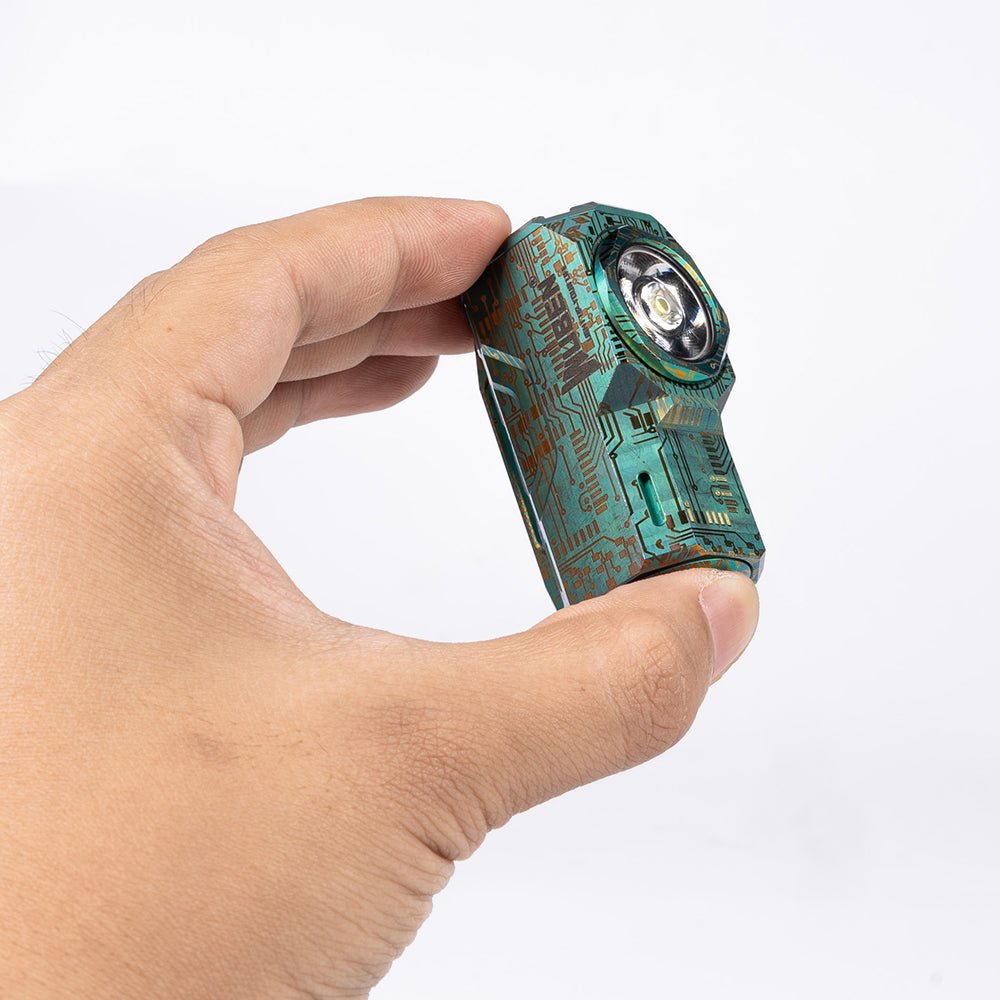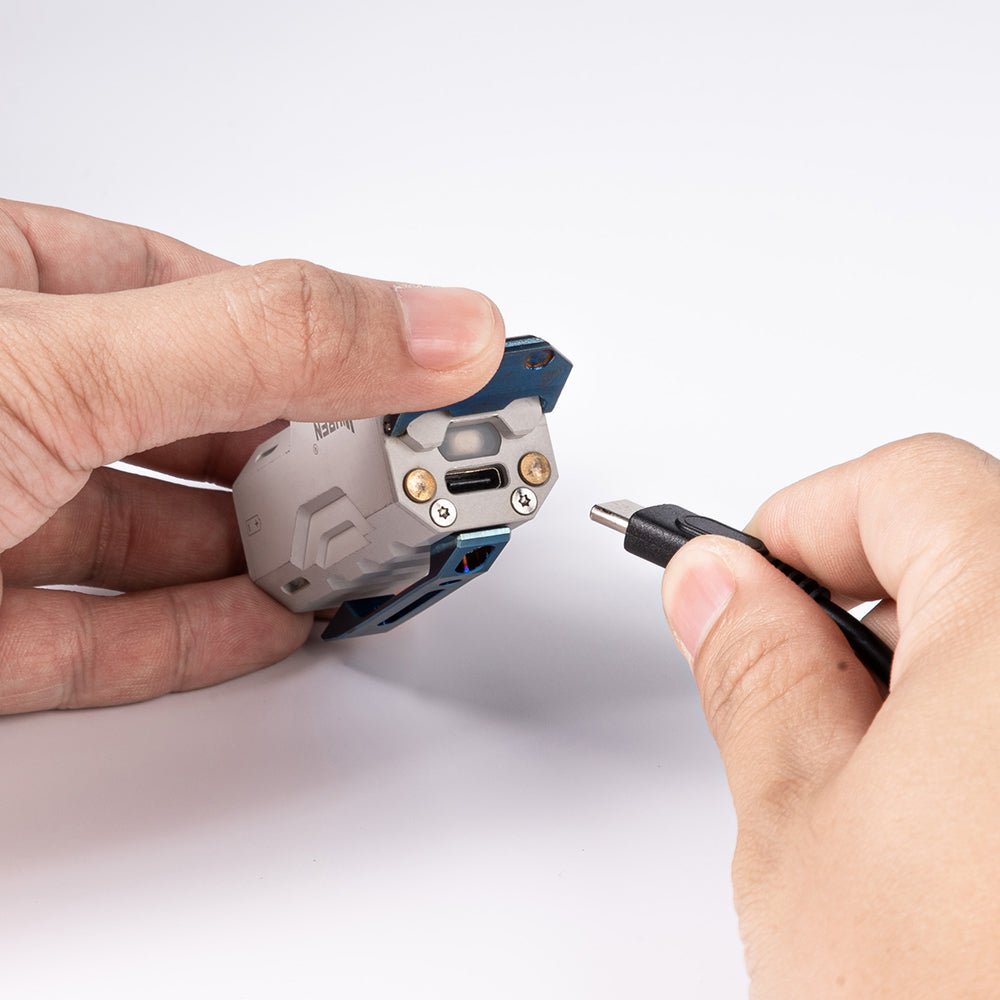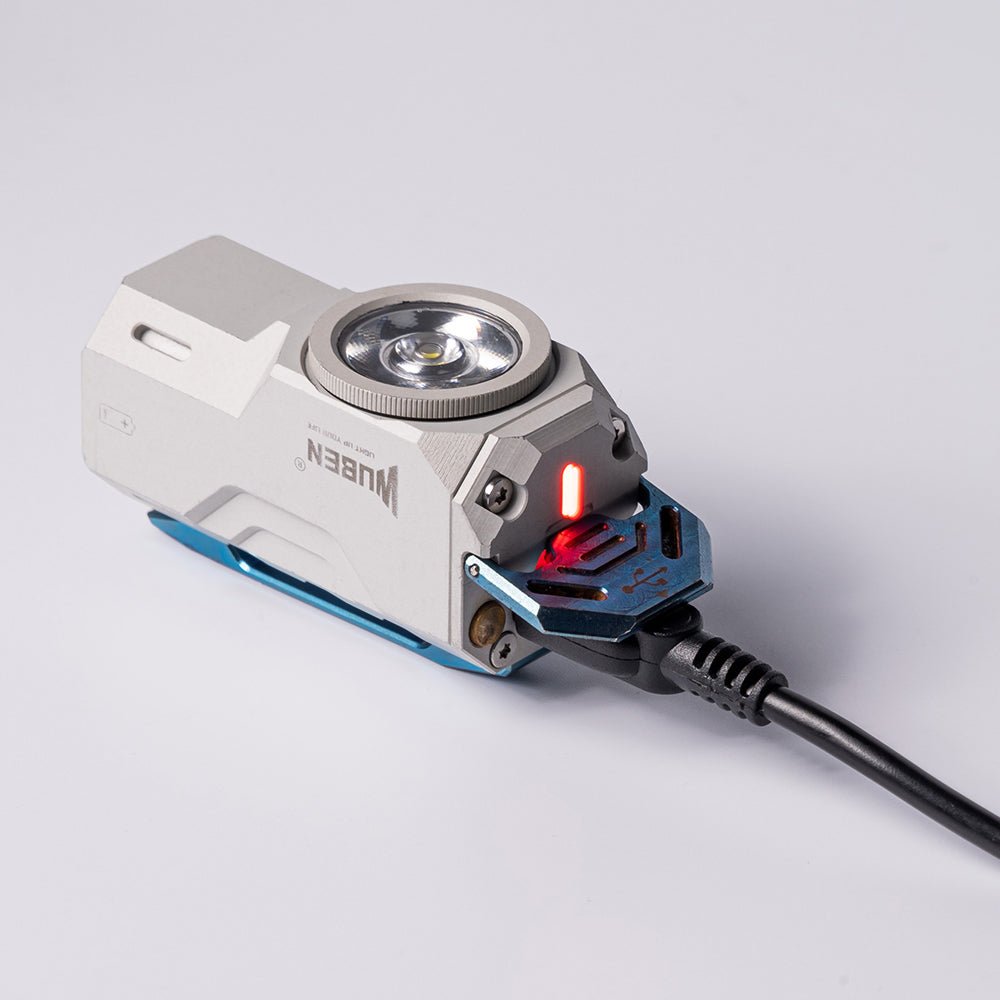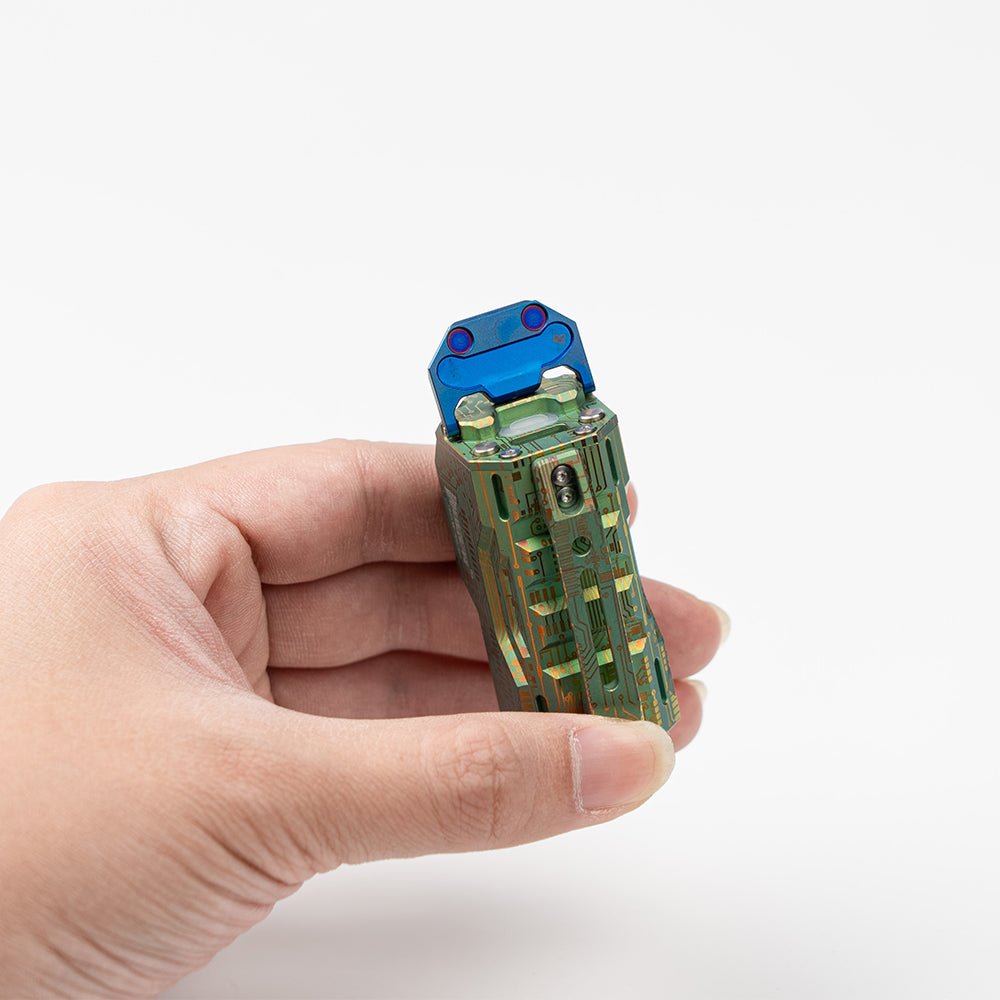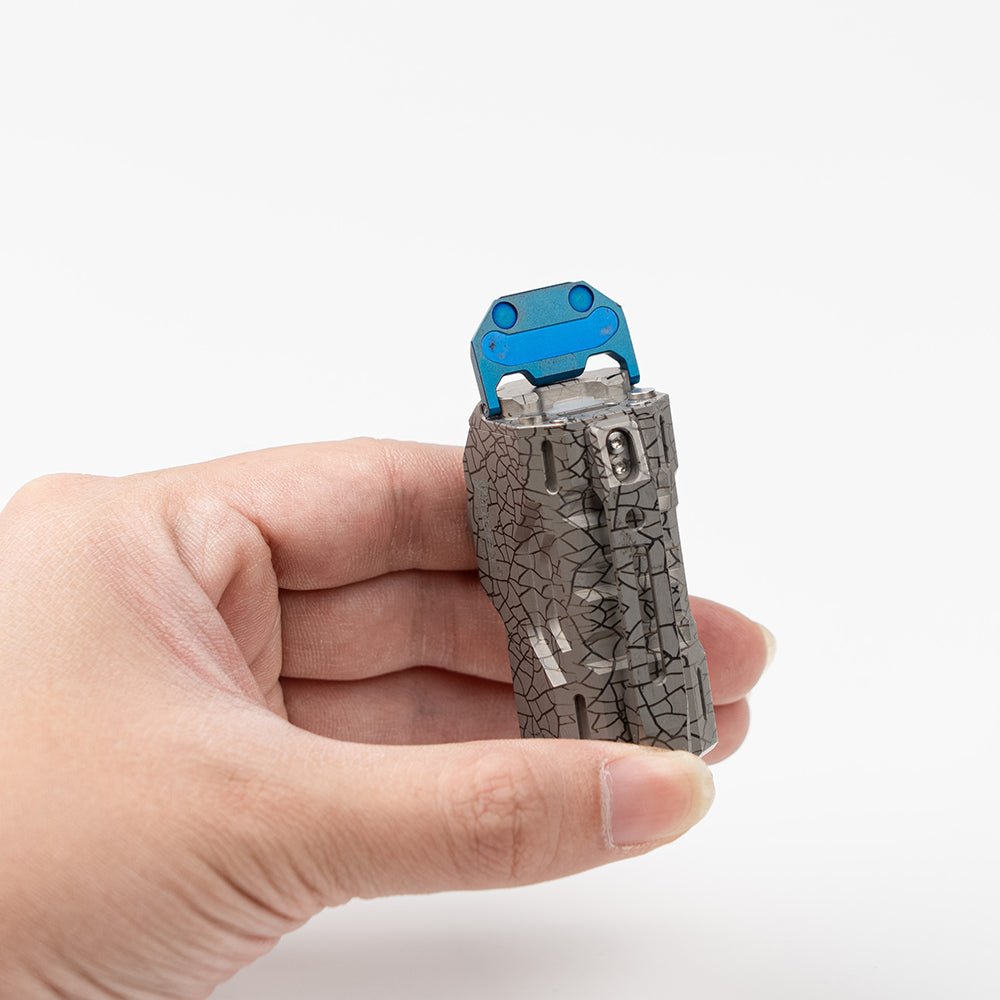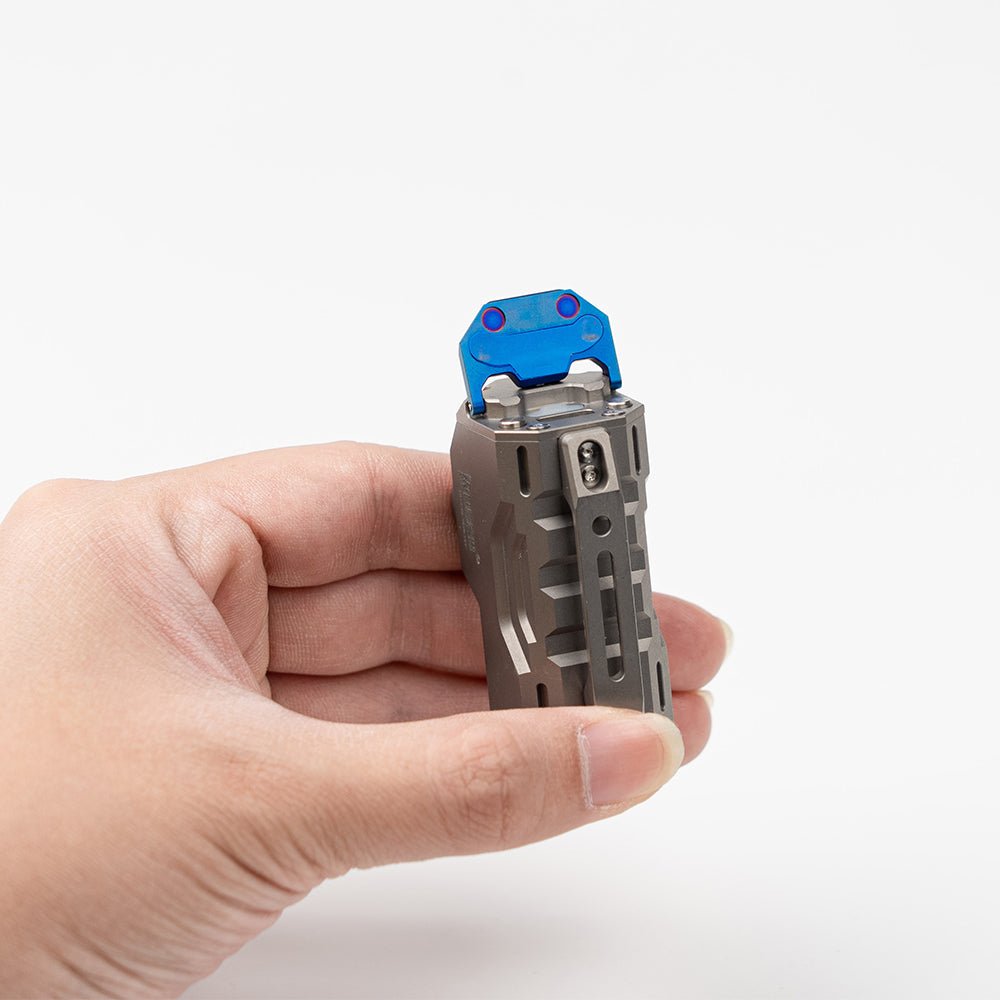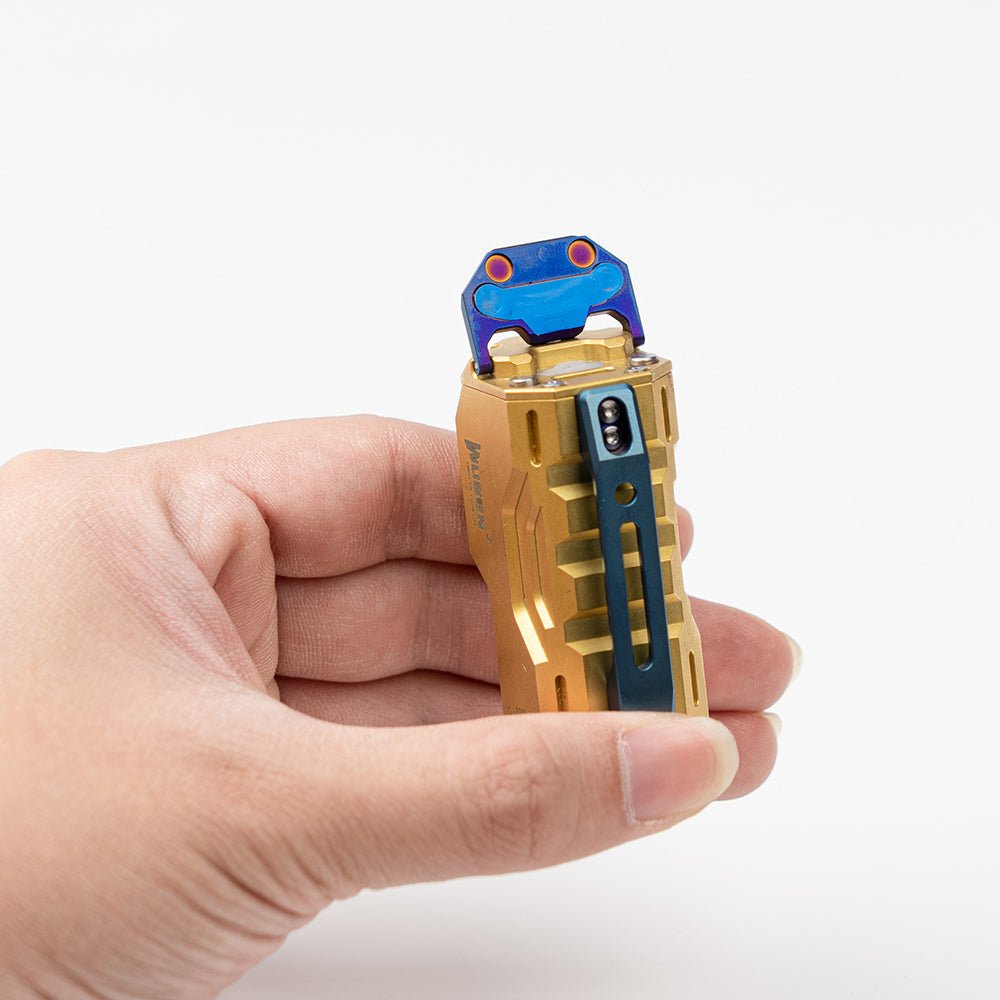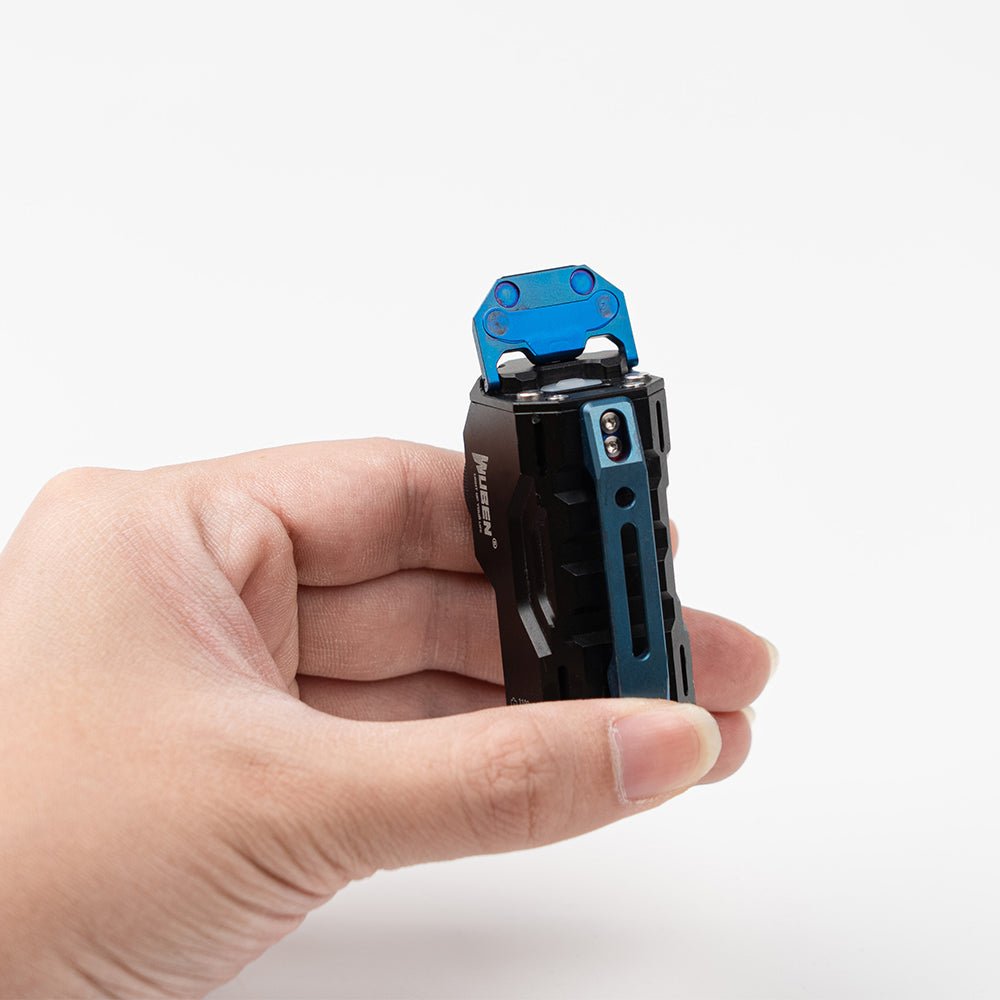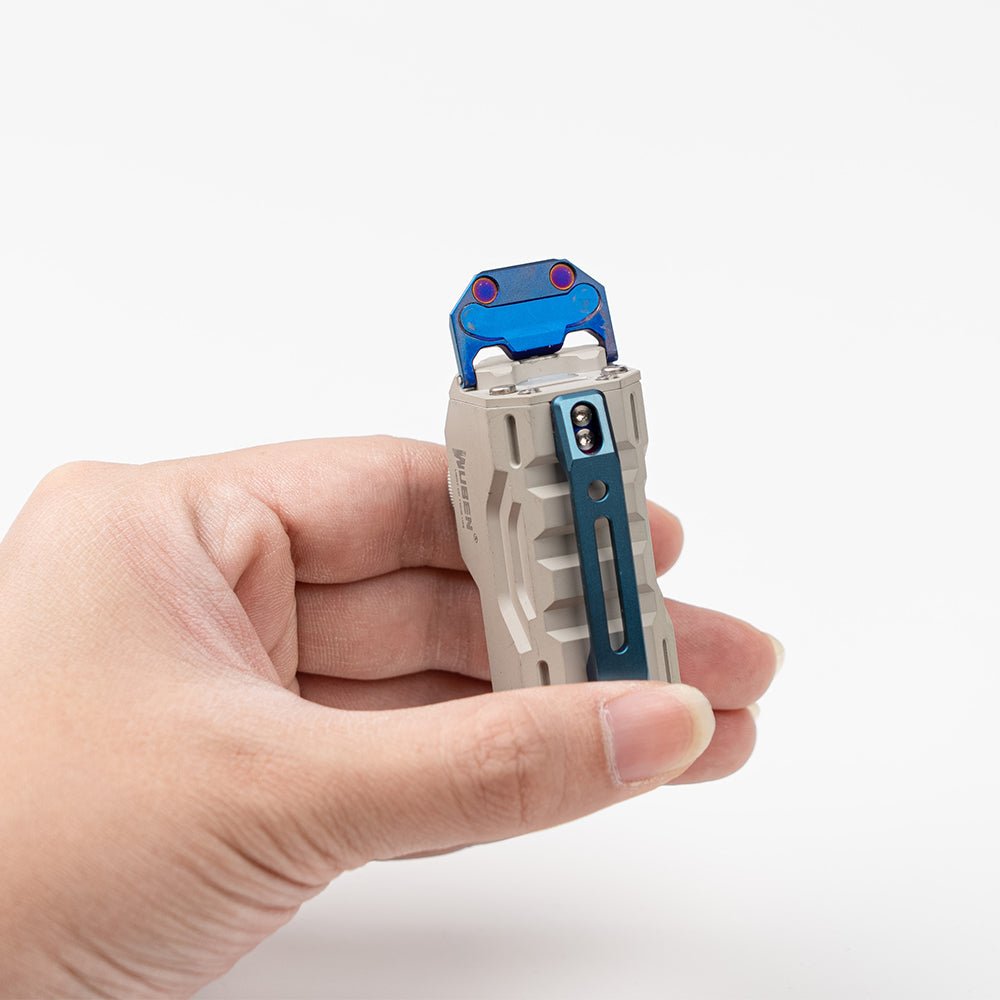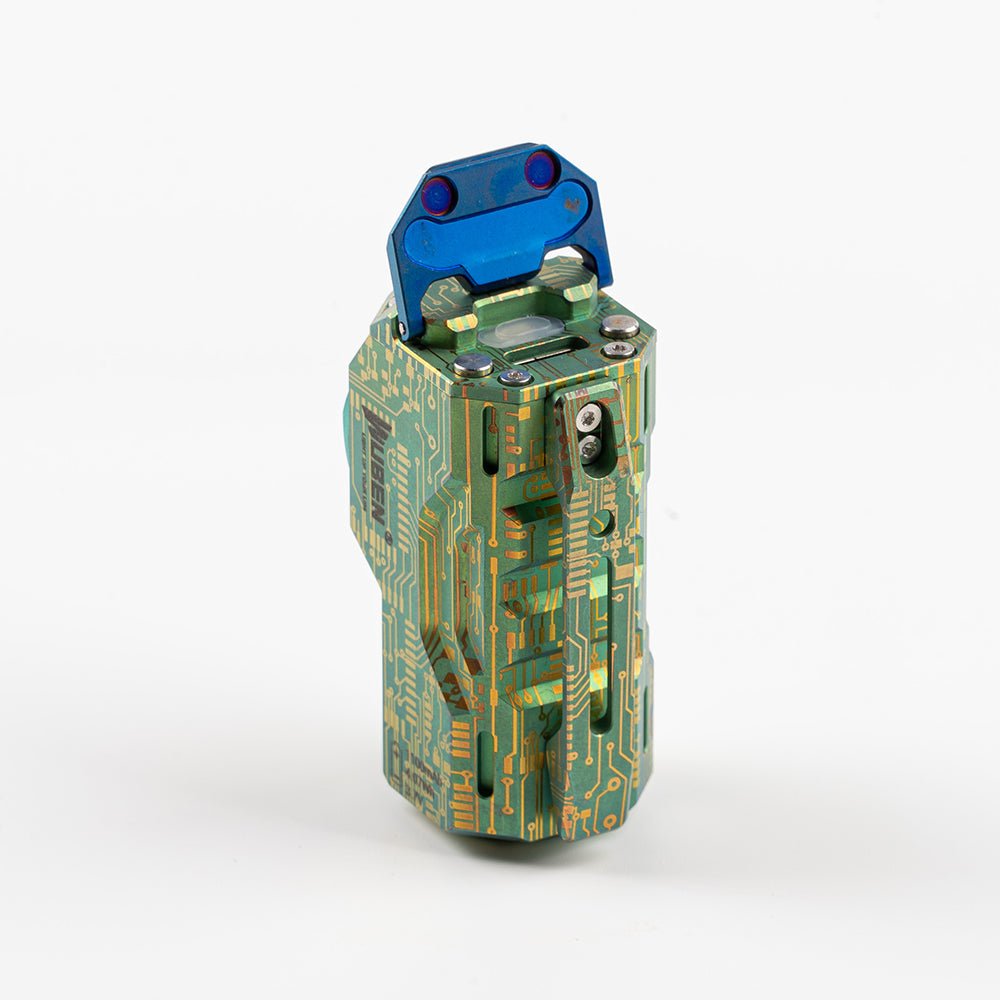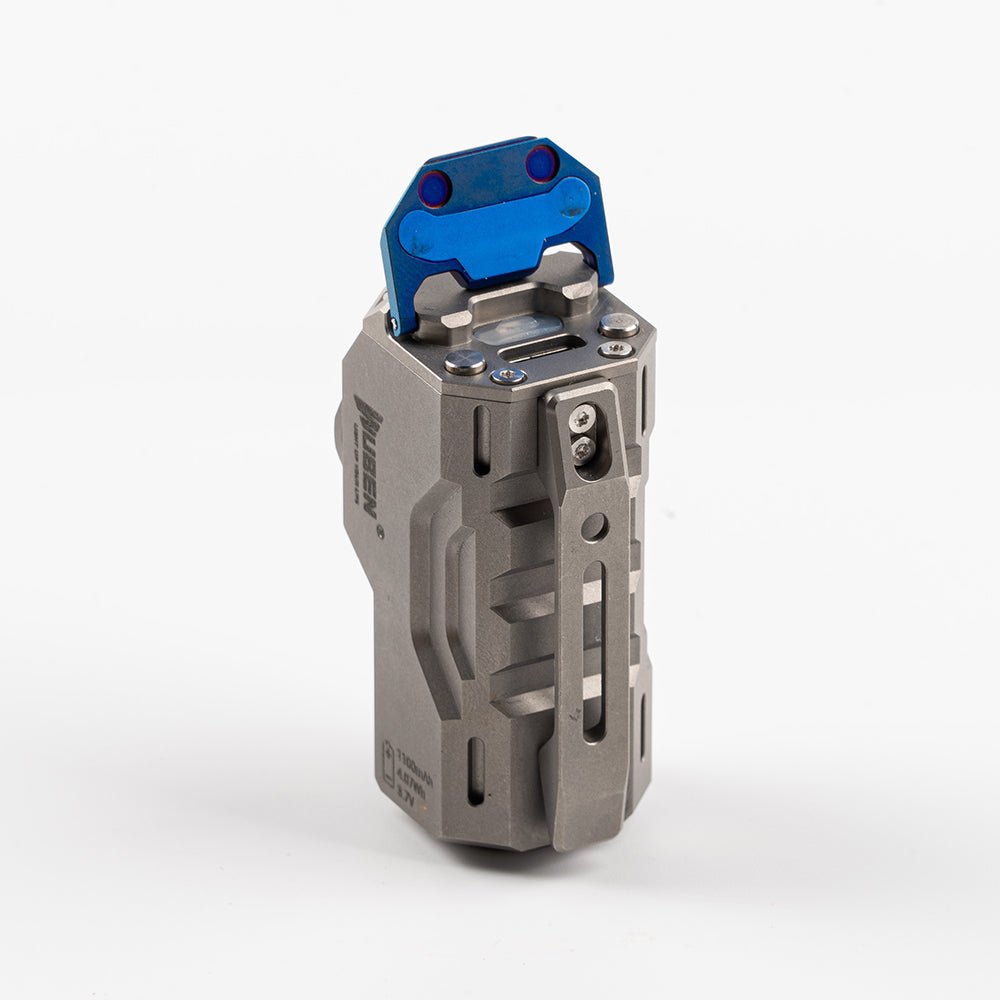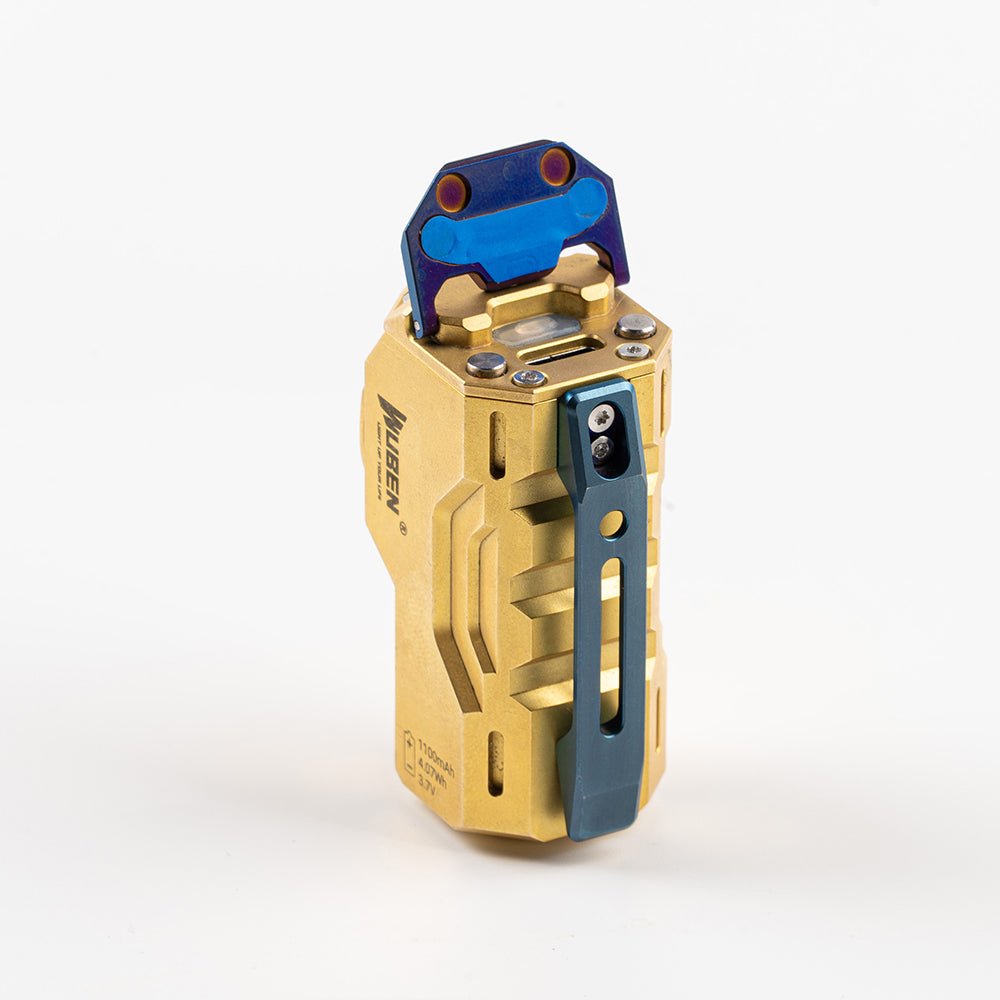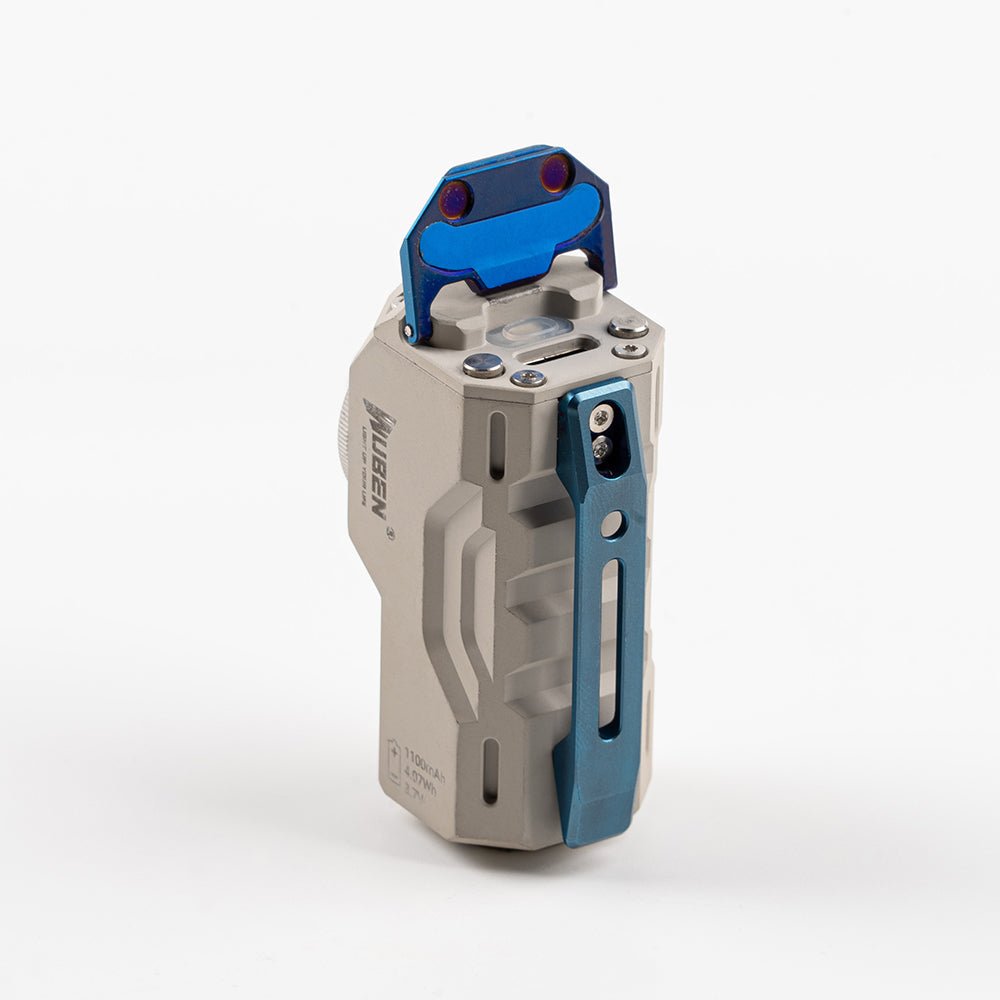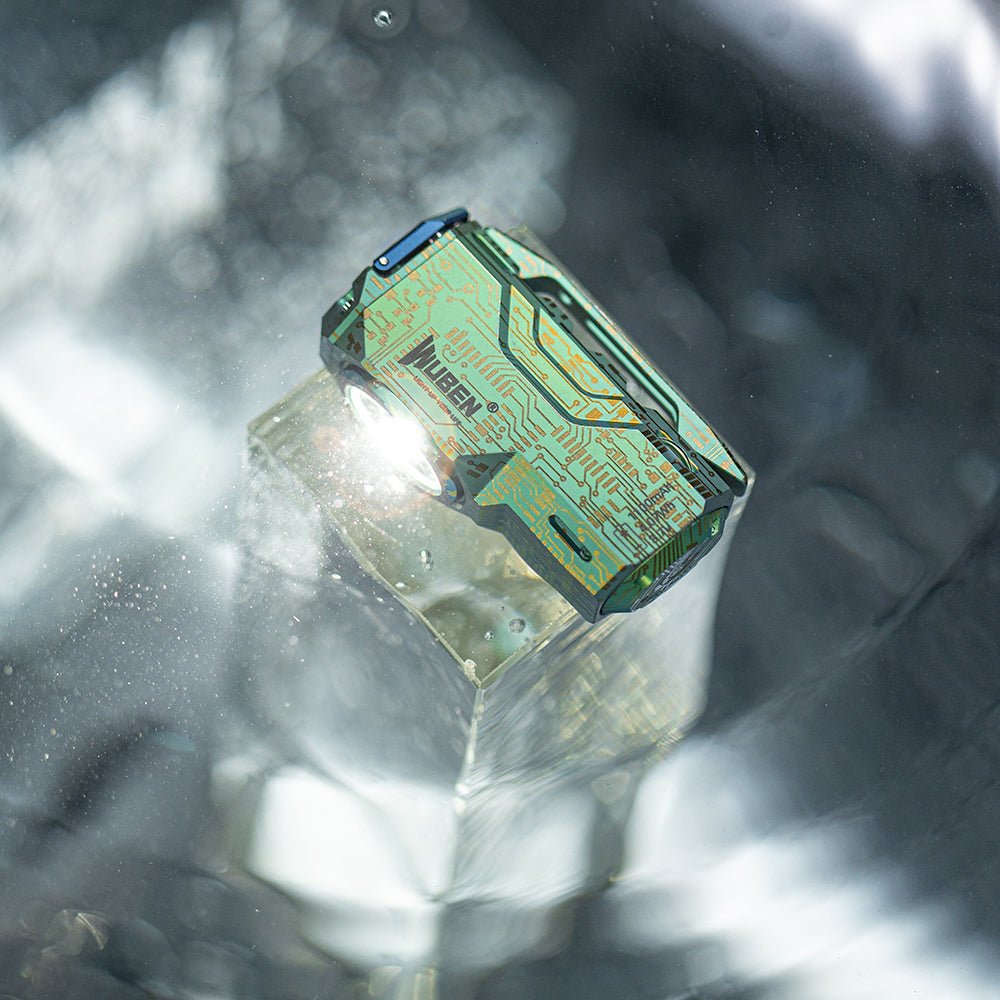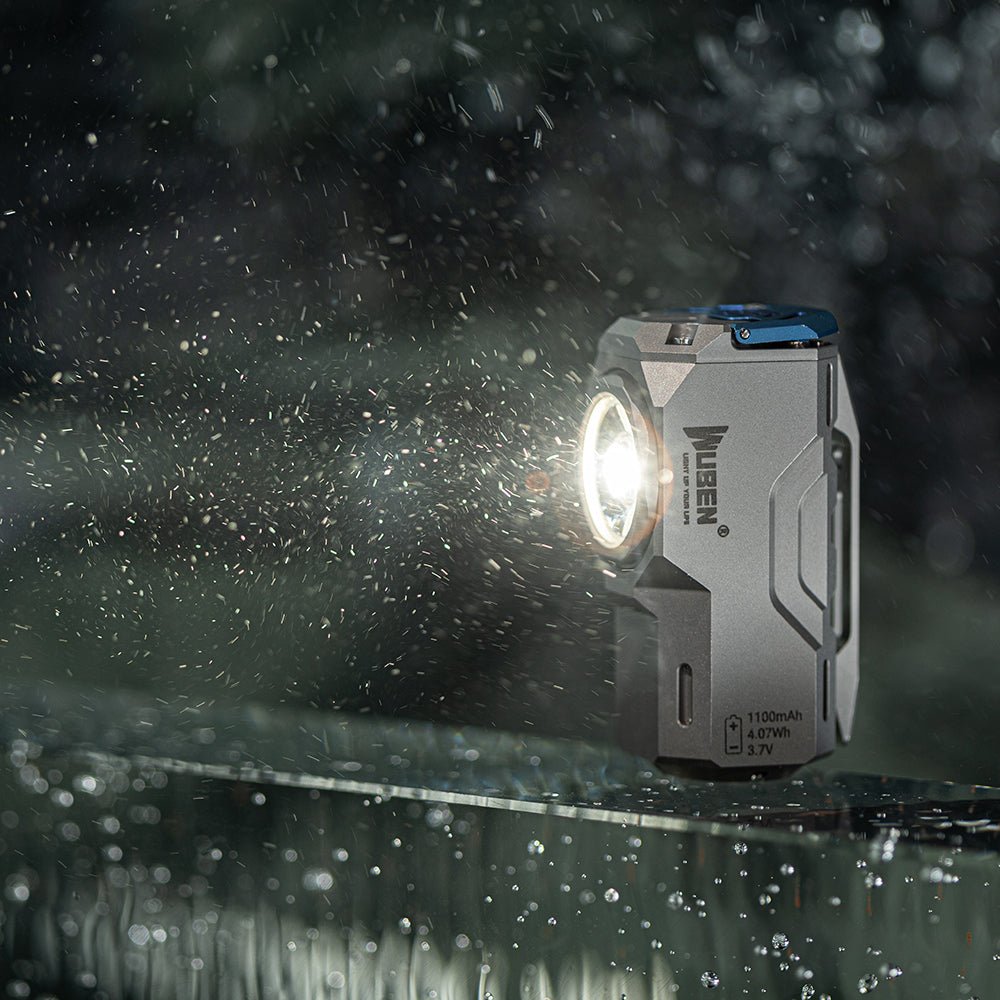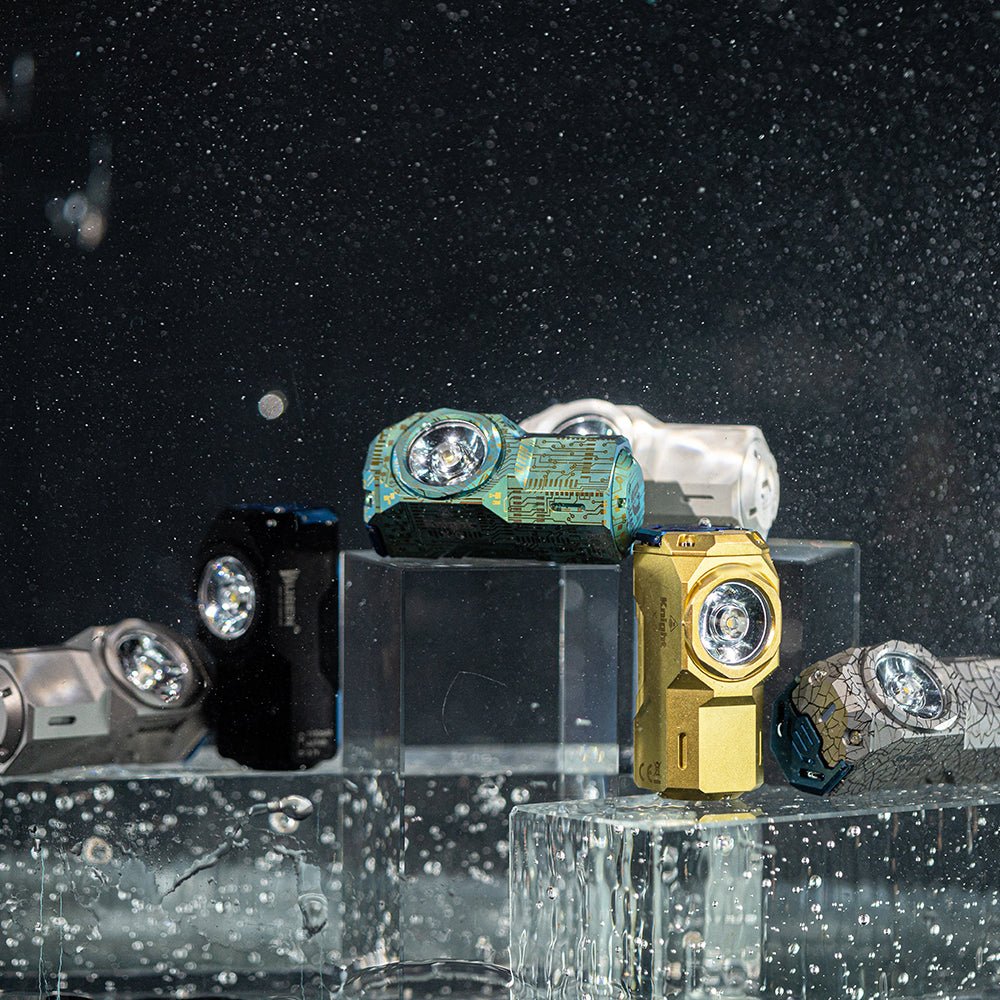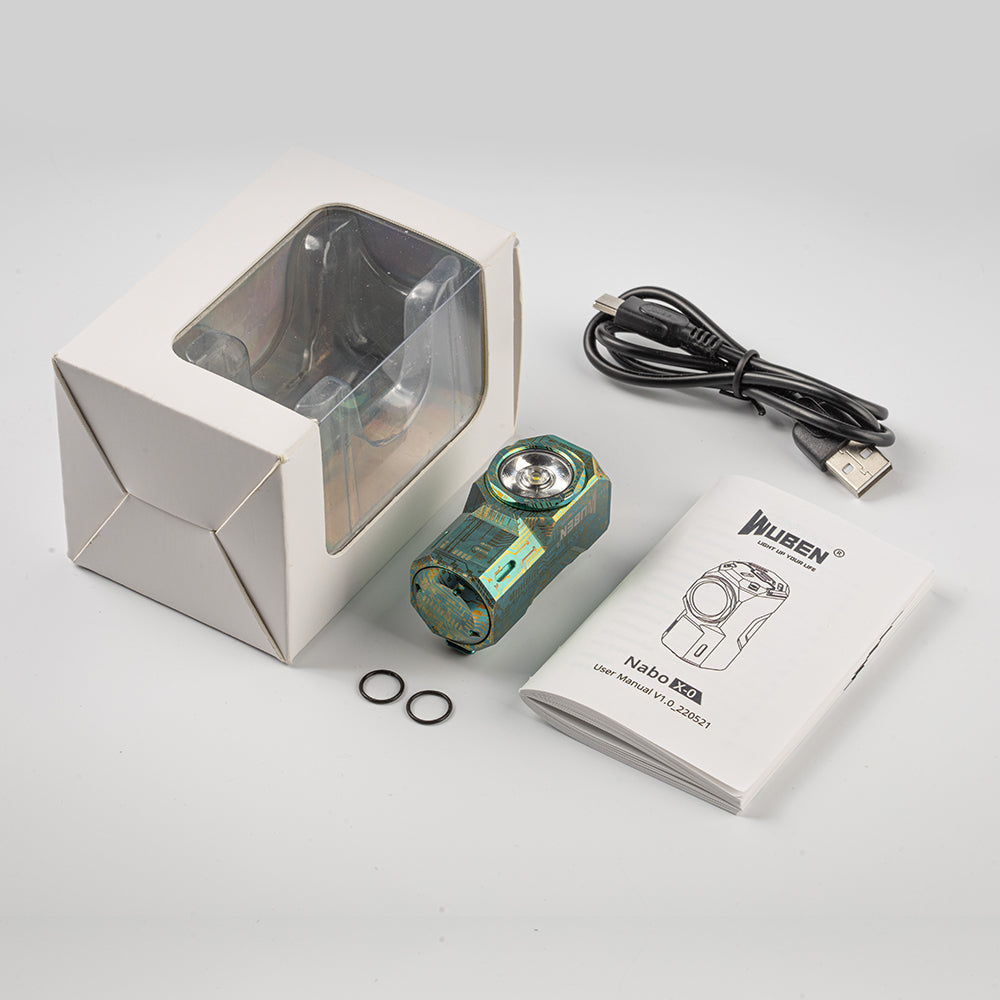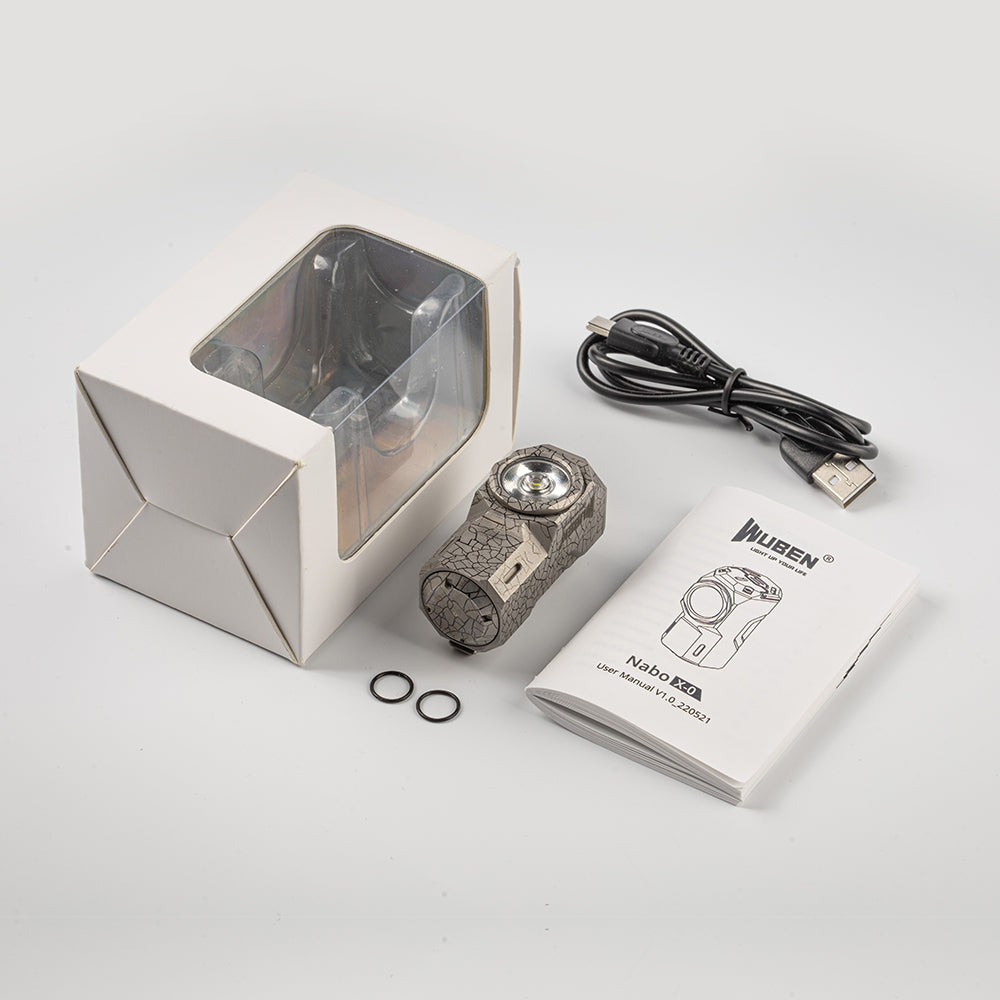 Lightok X0 Best EDC Flashlight 1100 Lumens
Sale price
$69.00
Regular price
$69.00
Powerful and Compact: X0 delivers up to 1100 lumens and 125 Meters Beam Distance, 40 times brighter than a smartphone flashlight, in its minimal form.
Hands-Free Operation: With a magnetic tailcap, X0 can attach to metal surfaces for hands-free use during activities.
Small & Lightweight: X0 is a micro-sized flashlight at 57mm and 82g (2.89 ounces), providing portable light.
Innovative 3-in-1 Button: The button acts as a switch and stress relief toy, with an anti-dust & waterproof cover for the USB Type-C charging port.
Fast Charging and Long Runtime: X0 charges in 1.5 hours and lasts up to 130 hours on moonlight mode.

The Brightest EDC Flashlight in Your Pocket
Up to 1100 Lumens | Pocket Size | Magnetic Tailcap
A small & powerful light source for on the go
Safe & secured checkout
The Wuben X0 is the inaugural model of the Wuben X series, released in June 2022. It is the smallest yet most powerful EDC flashlight in the series, with an impressive brightness of 1100 lumens. The X0 is equipped with a magnetic base for convenient hands-free operation and features a cover that can be playfully manipulated by hand, adding an interactive element to its design.

Whether you're an outdoor enthusiast, a professional in need of a compact lighting solution, or someone who appreciates interactive features, the Wuben X0 is an outstanding choice.
Lightok X0 is the most powerful micro flashlight you can find on the market. It puts up to 1,100 Lumens of light in its minimal form. This is an amount of light comparable to a tactical flashlight, allowing you to confidently make your way through the dark.
Different Colors of Wuben Lightok X0 You can choose.
7 lighting modes for different application scenarios (Each gear has an engineering mode, freely program the brightness of your preference).
One switch for all operation stress relief toy USB Type-C charging port.
Smart Light Reminder, Better to Know the Wuben X0 all the time.
With a compact size of 2.24 x 0.96 x 1.10 inches, as long as a keychain, the X0 features a sturdy clip and magnetic tailcap. The minimum weight is only 82g, making it suitable for a range of indoor or outdoor activities.
The Lightok X0 features a powerful magnet at the bottom, so you can attach it to any metal surface for hands-free use. This is very convenient for situations where you need your hands free, such as working in the garage or fixing your car in the dark. You can also attach it to metal surfaces such as workbenches and refrigerators, so you can easily remove the flashlight when you need it.
Innovative 3-in-1 Button. The button acts as a switch and stress relief toy, with an anti-dust & waterproof cover for the USB Type-C charging port.
Lightok X0 keeps you prepared with a boost of light at your fingertips. It can be easily clipped on to your pocket, jacket, cap, belt and backpack.
X0 can be used in many scenarios. You can use it as your backup light when driving on your own. It can also be your temporary fill light when photographing. When you are out on a trip, it will be more widely used. Whether it's camping or exploring, it can give you what you need from time to time.
IP68 dustproof and waterproof: In the case of IP68, the first digit is 6, which means that the product is completely dustproof. The second digit is 8, which means that the product can withstand water immersion up to a depth of 1.5 meters for up to 30 minutes.
Great flashlight
I ordered the lamp directly from wubenlight.com and it was delivered from China, the delivery took almost 2 weeks, which was perfectly fine for me.
The build quality of the lamp is really good, it's also a lot of fun just to play around with it (i got the titanium and the brass version) :). I can't tell about the longterm durability of my lamp, since i only have it for a few weeks, but til now, it functions perfectly as advertised. Will have to see how it holds up in daily use.
The best torch ever. Bought two for the house
Strange shape, wonderful flash light!
I use this everyday. I have one on each key chain (home and work). One of them even went through the washer and dryer and still works. I like so much I bought six more for my maintenance staff.
Ottima in tutti i sensi
gran bella luce, e tiene molto tempo la carica, consigliatissima
Just received the light
Excellent customer service. Thank you for your help!