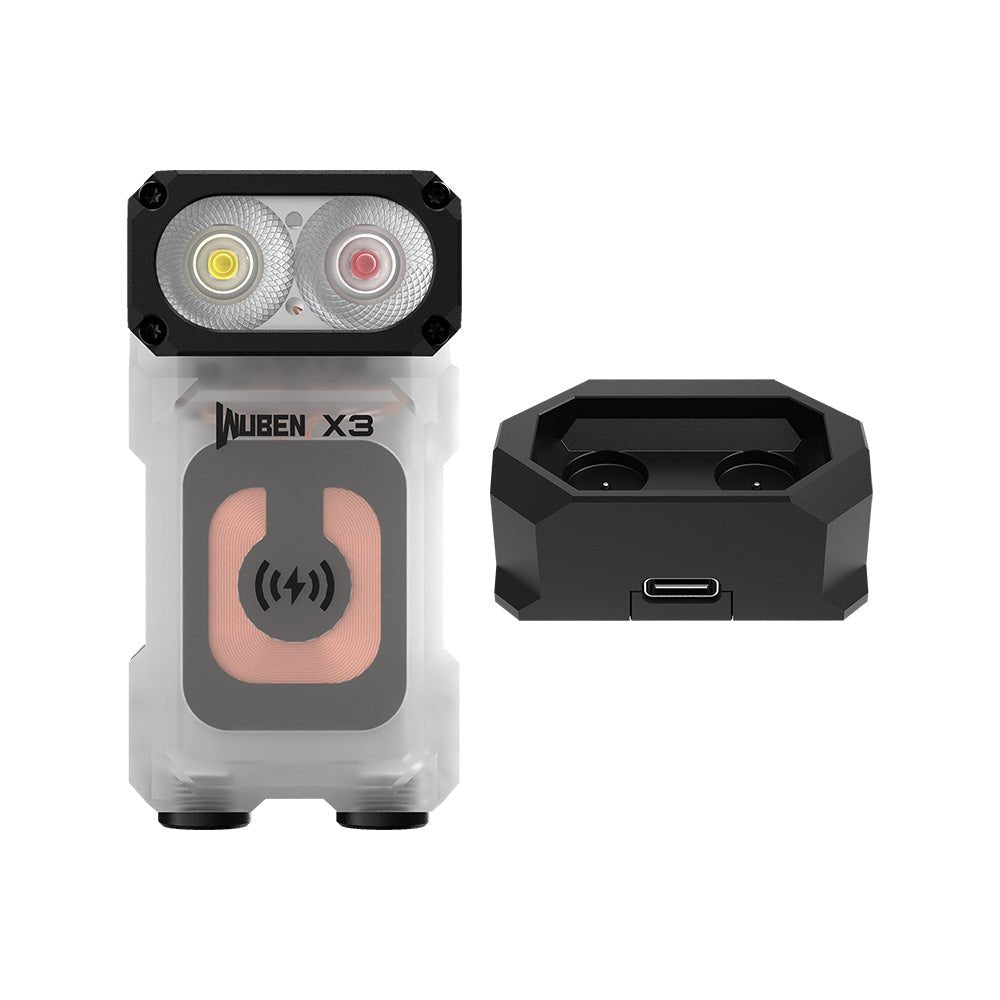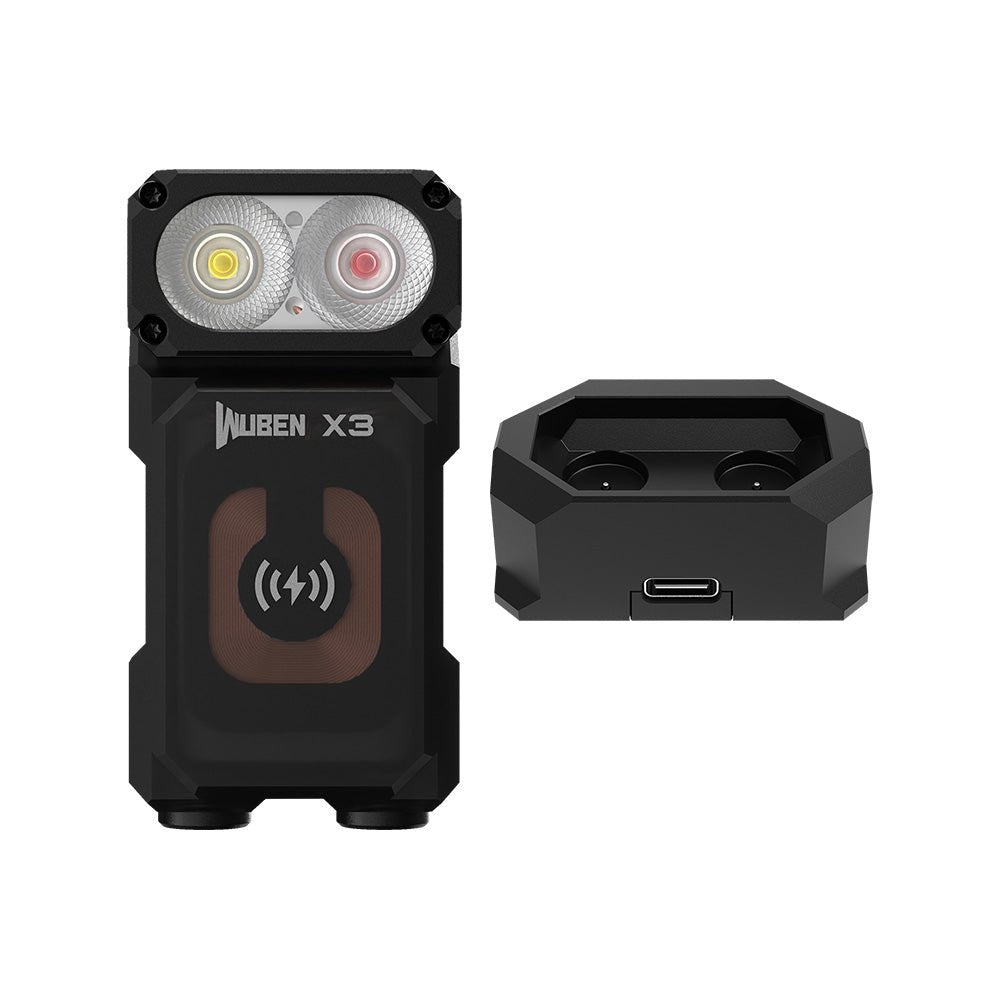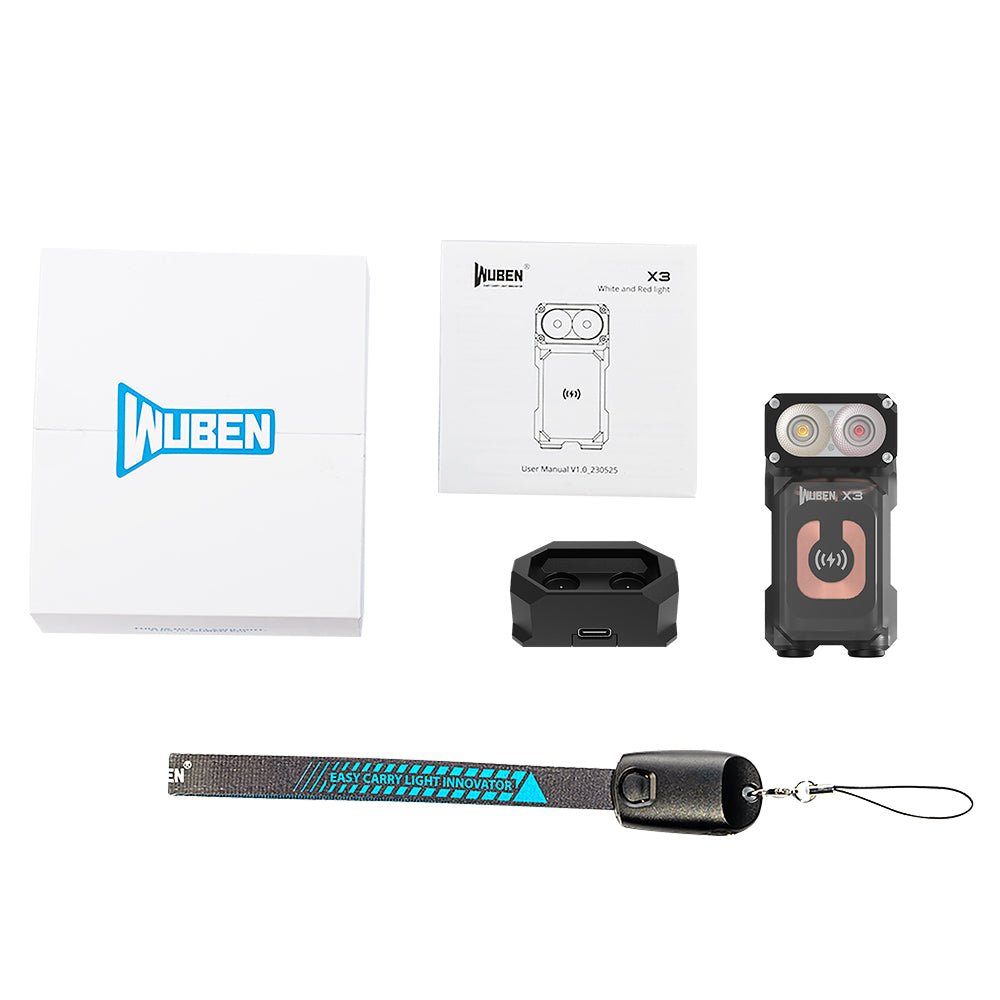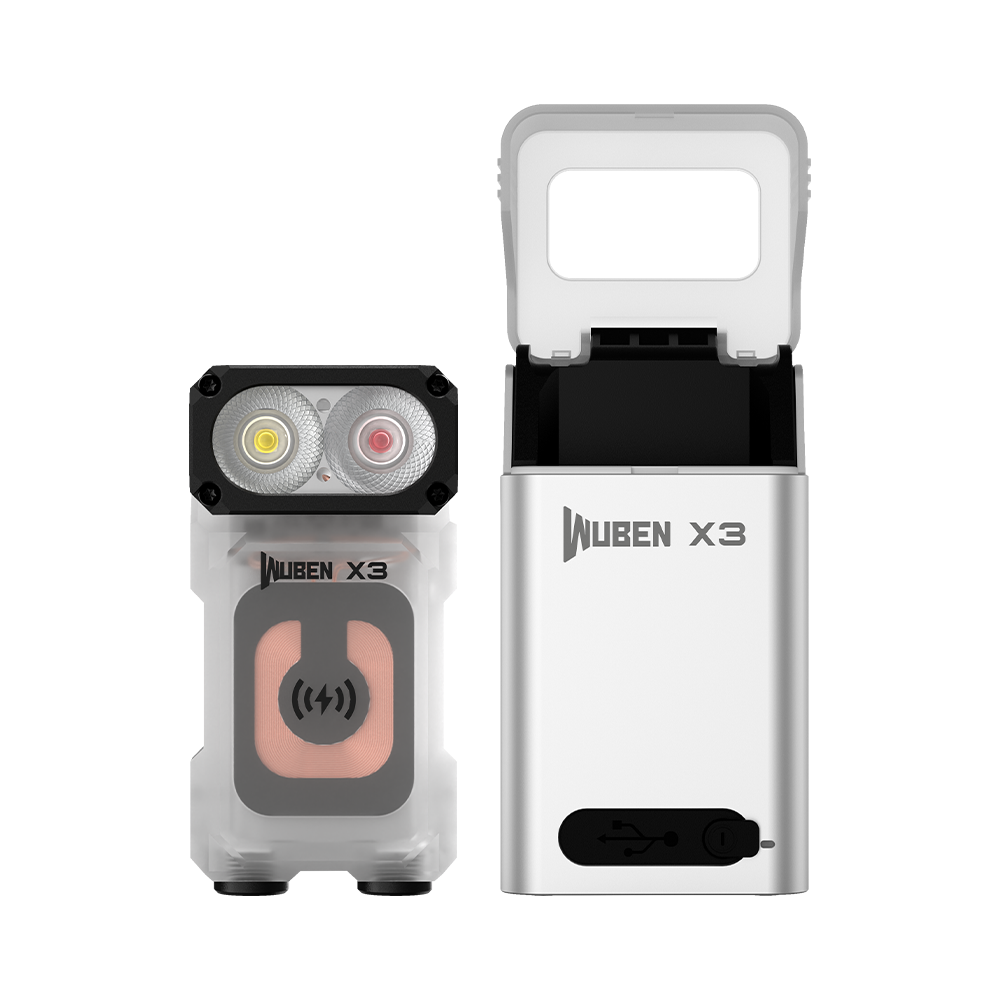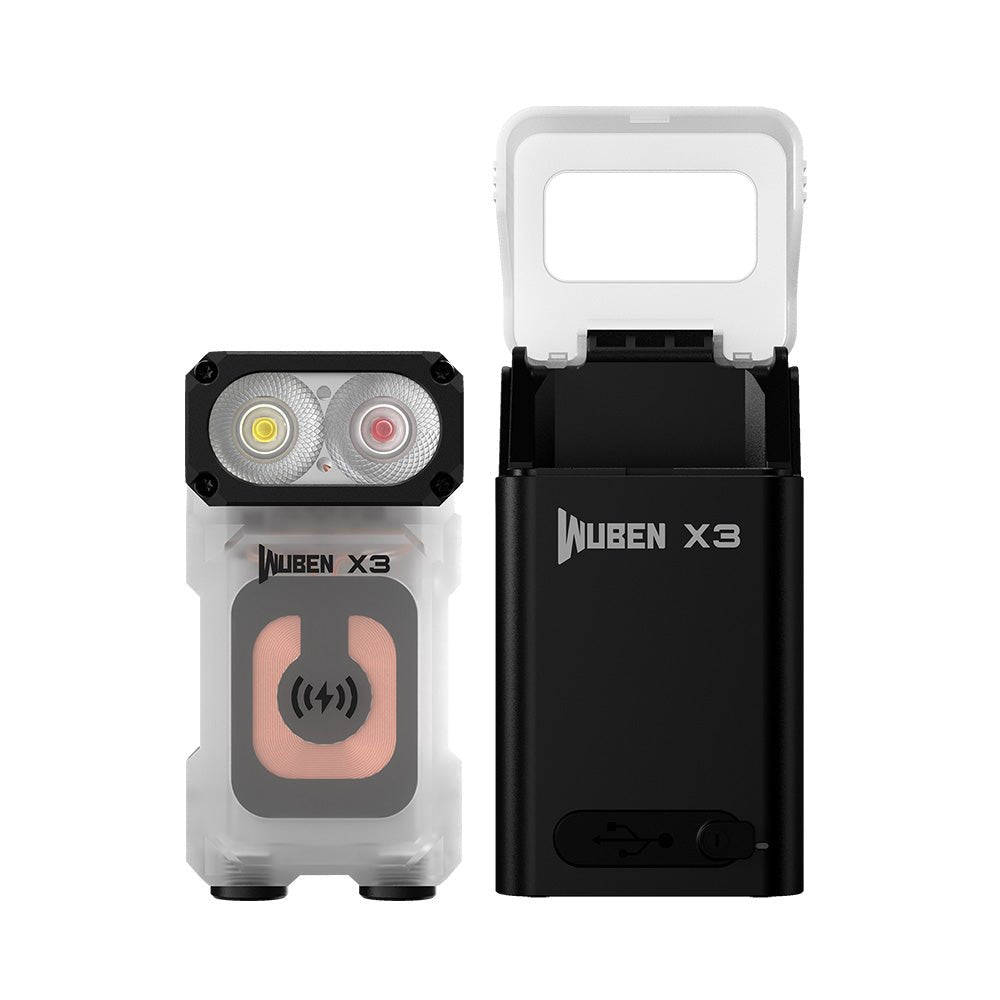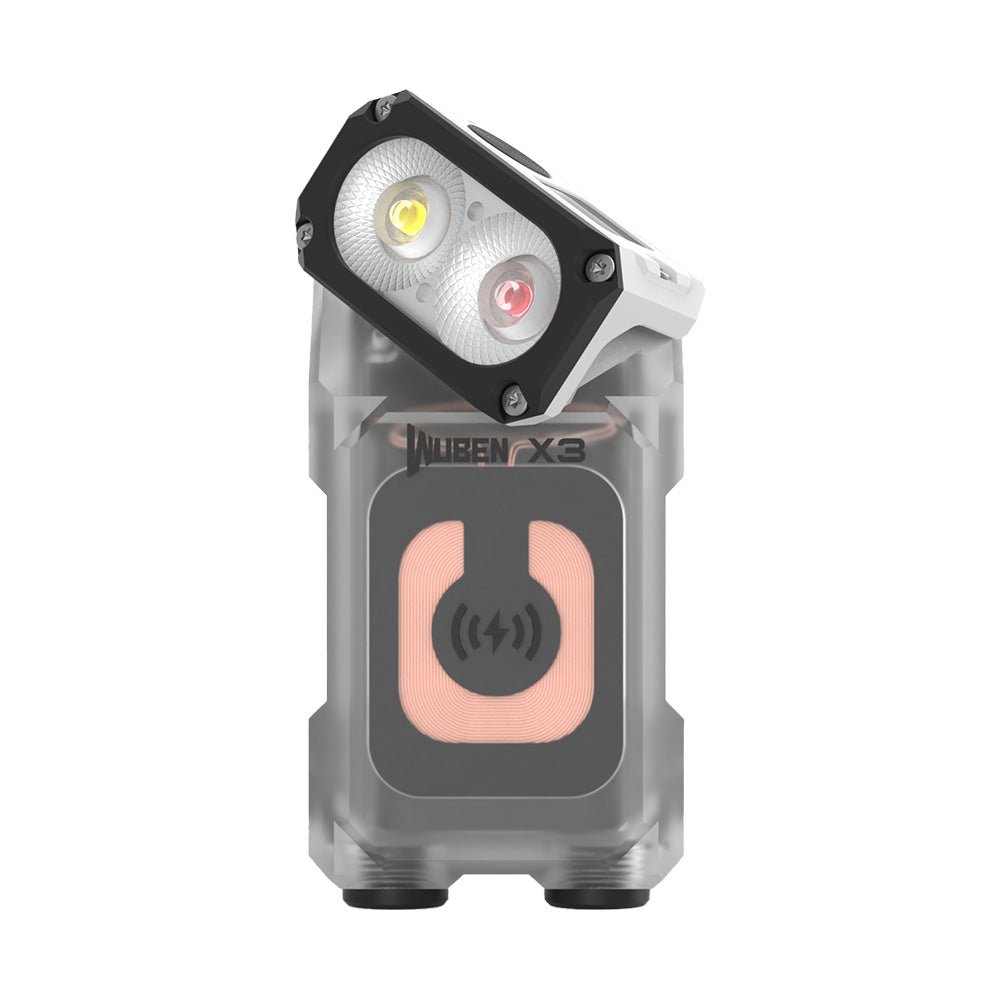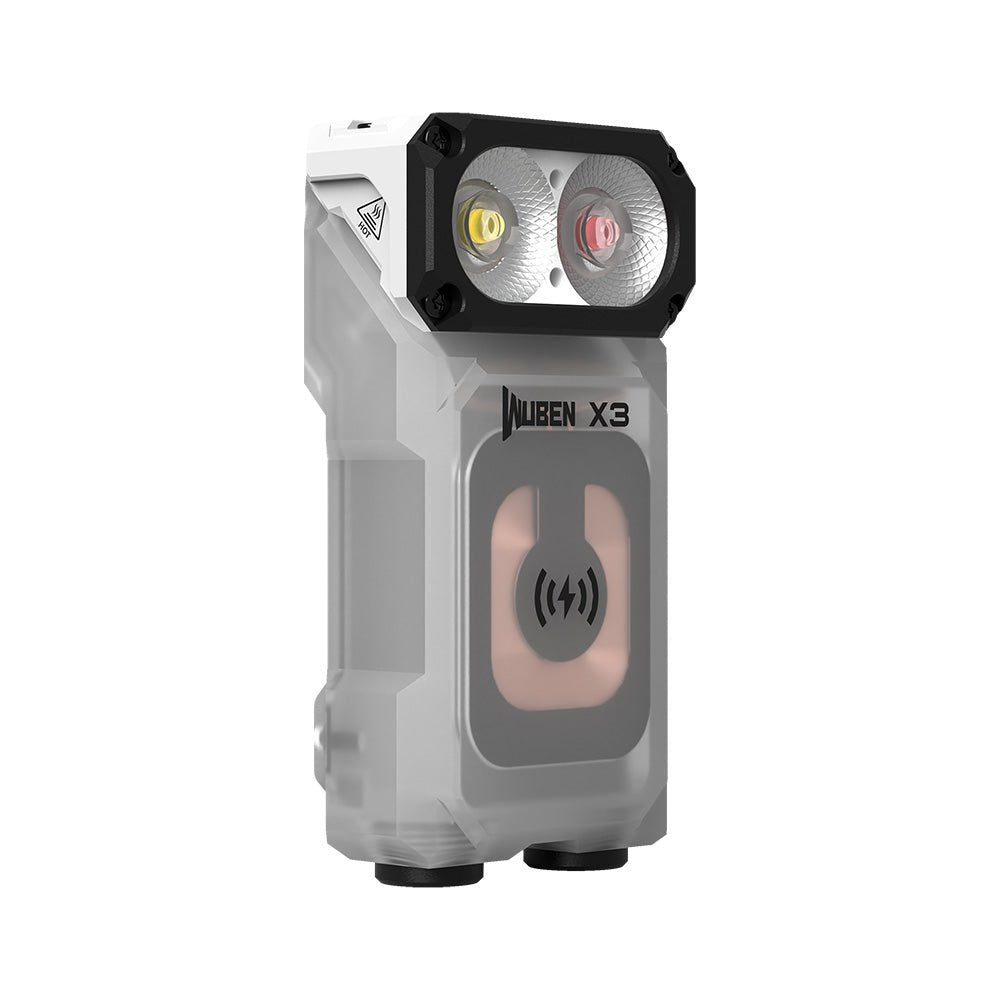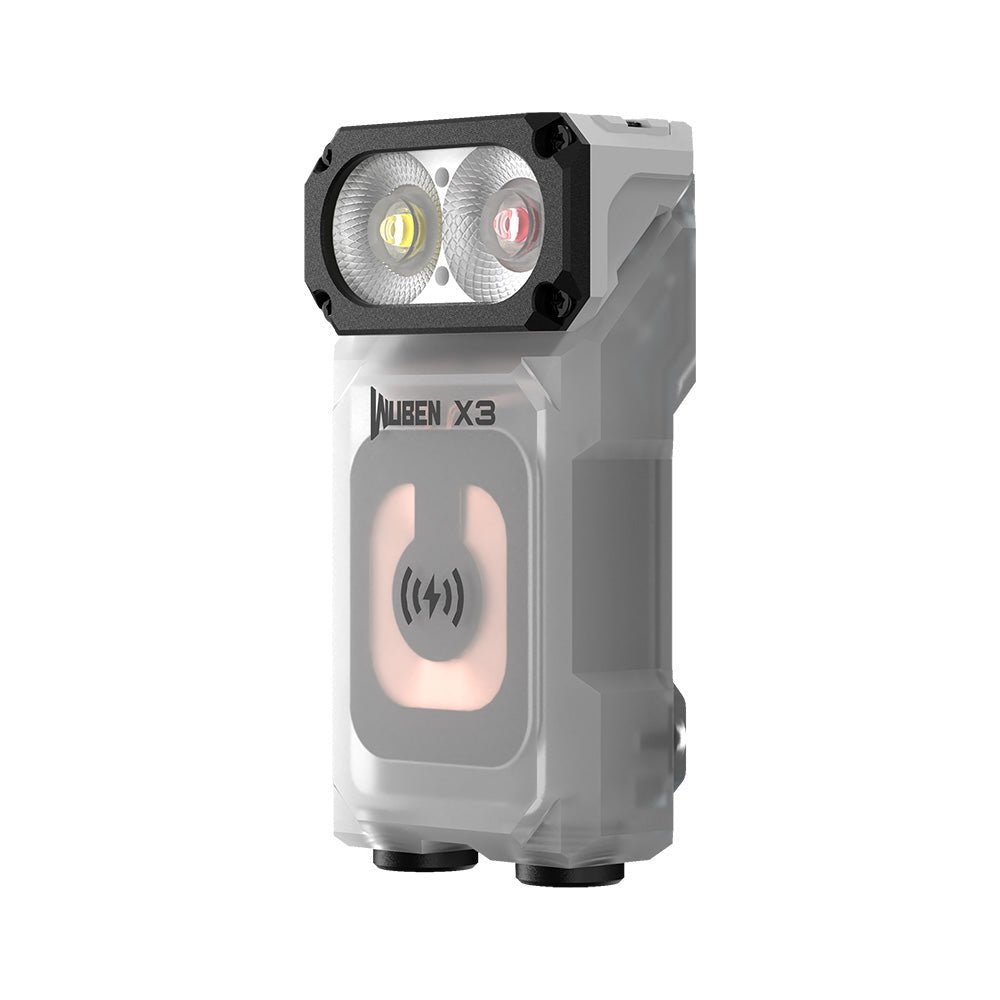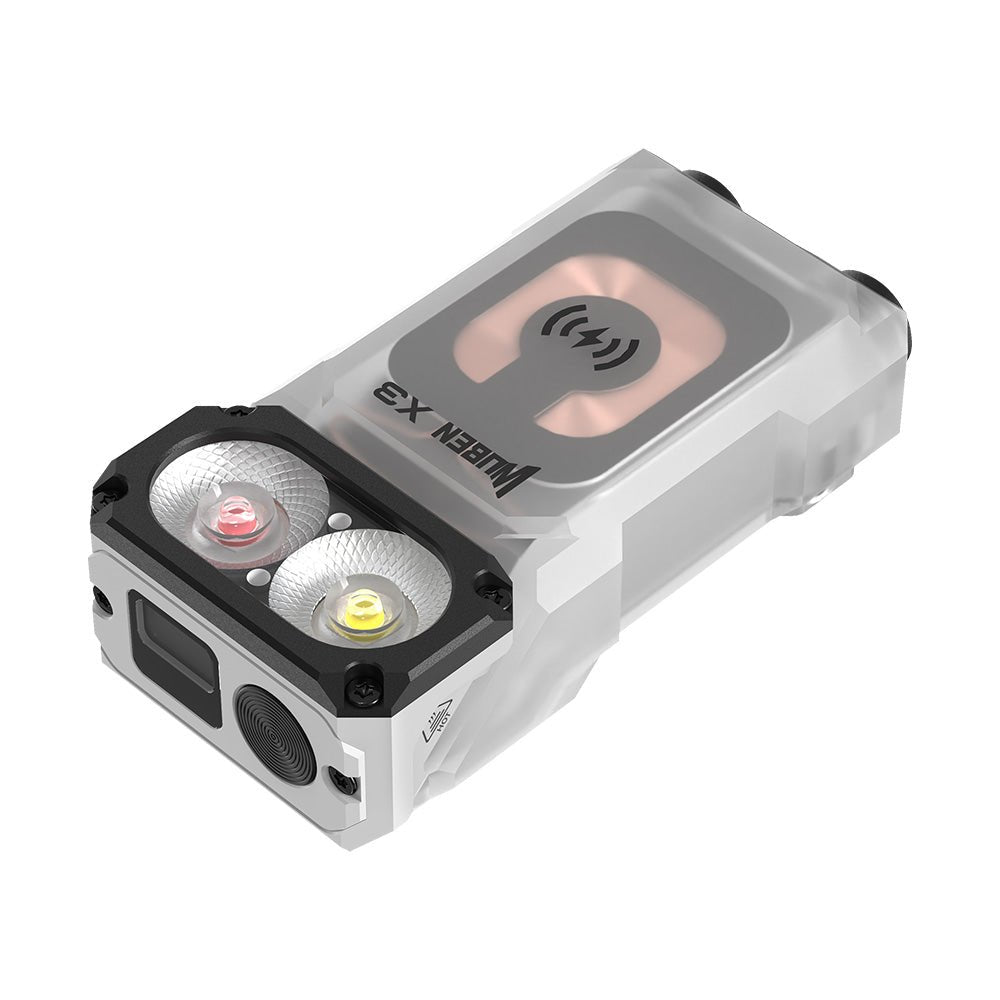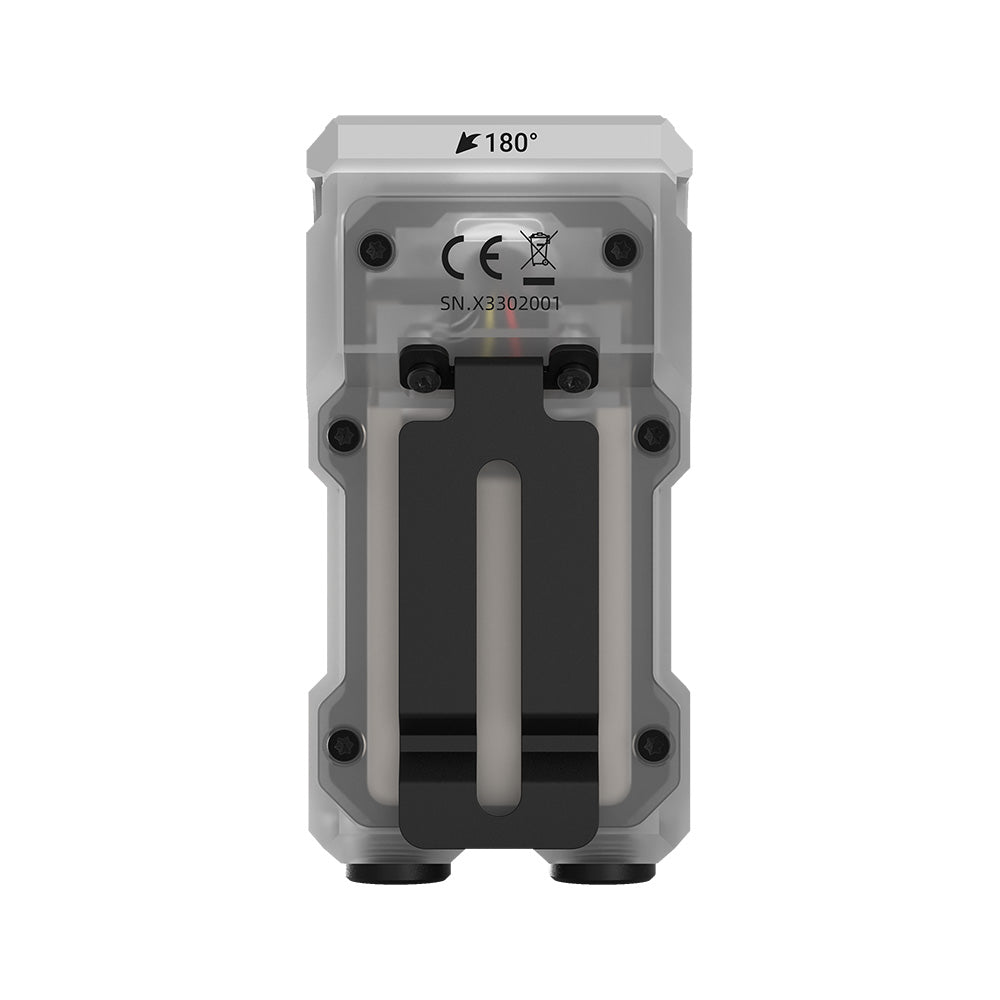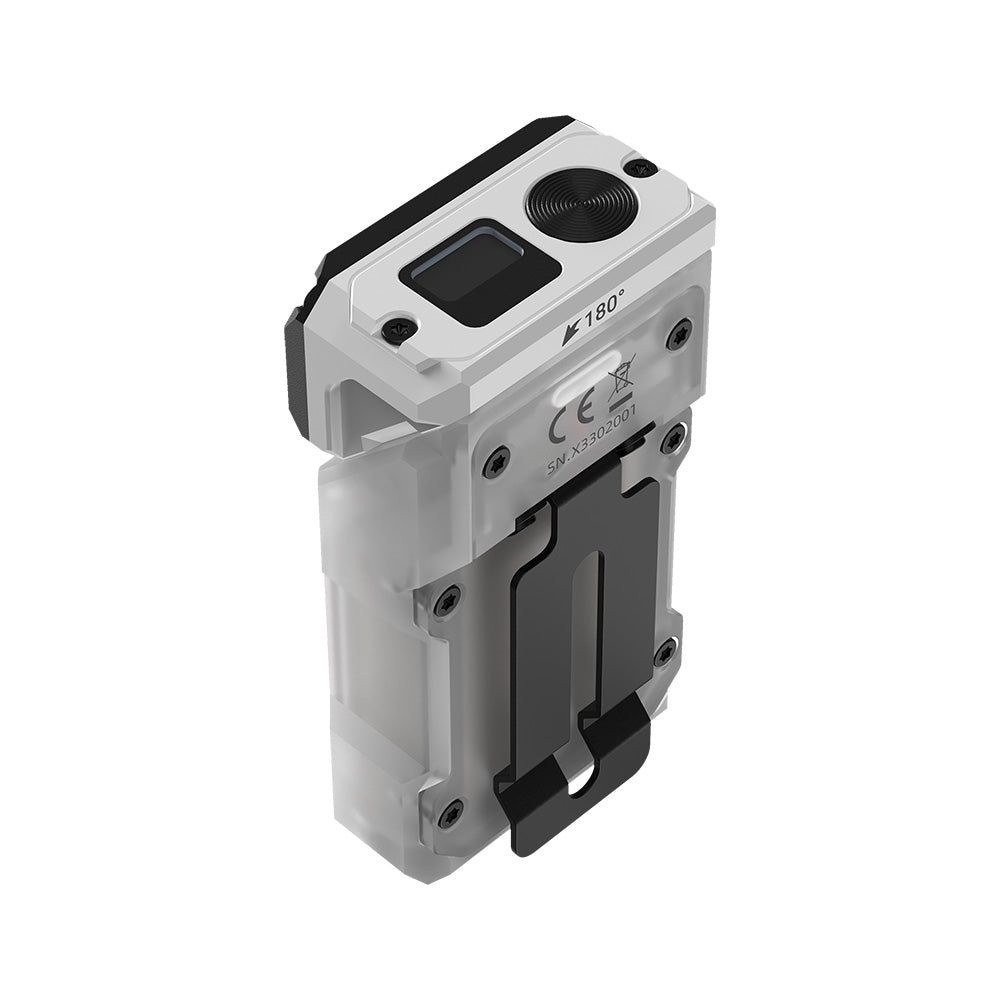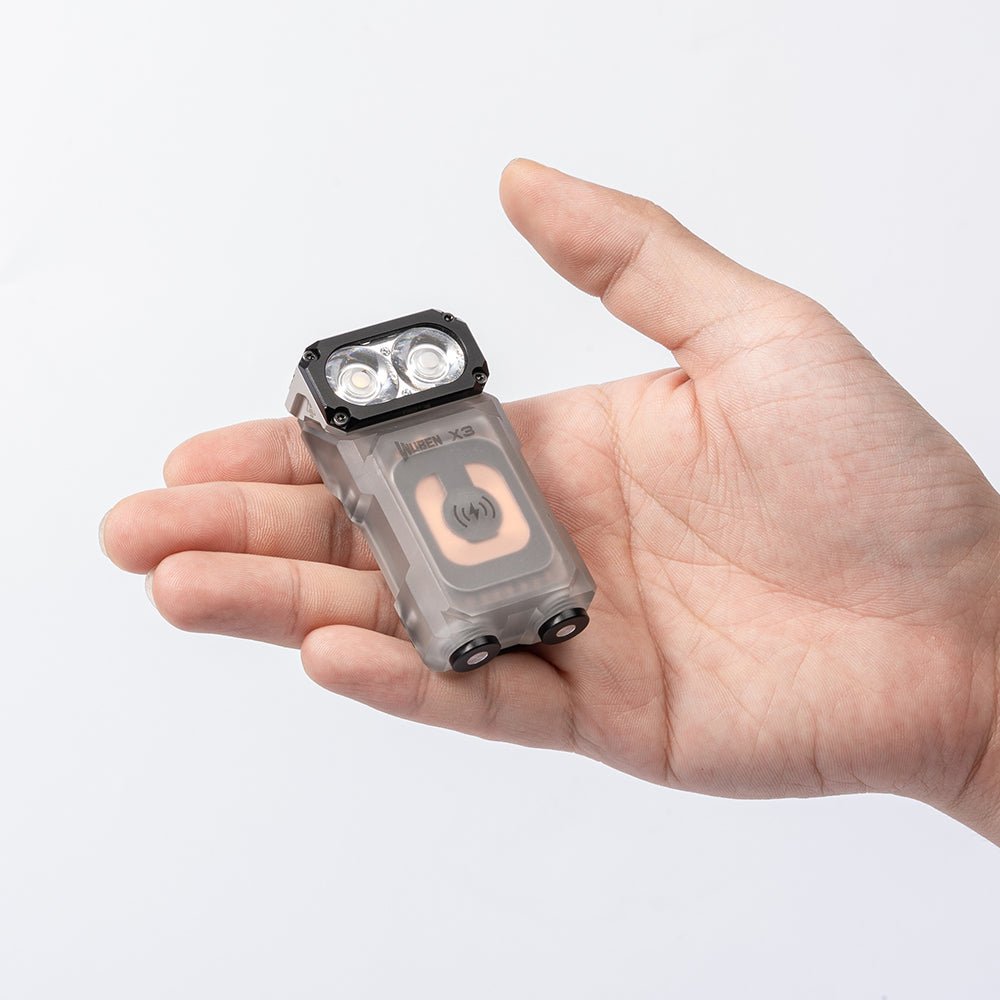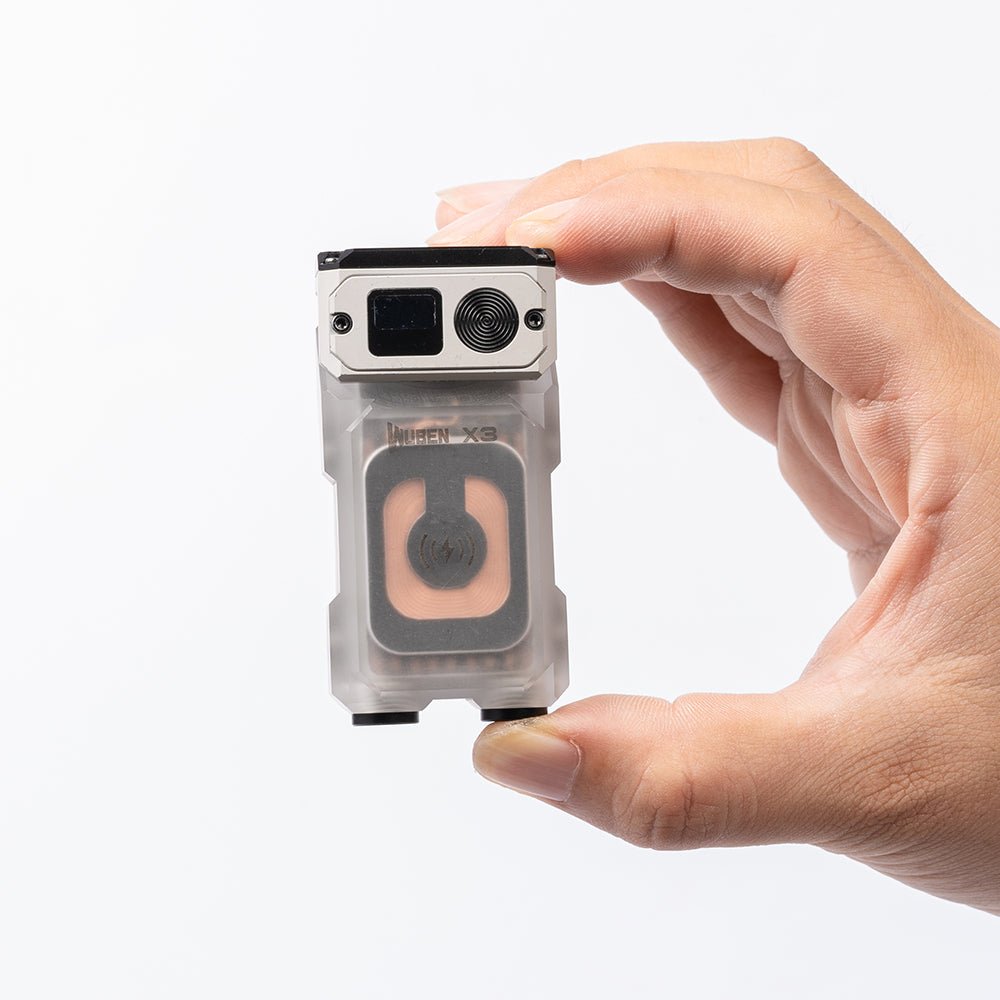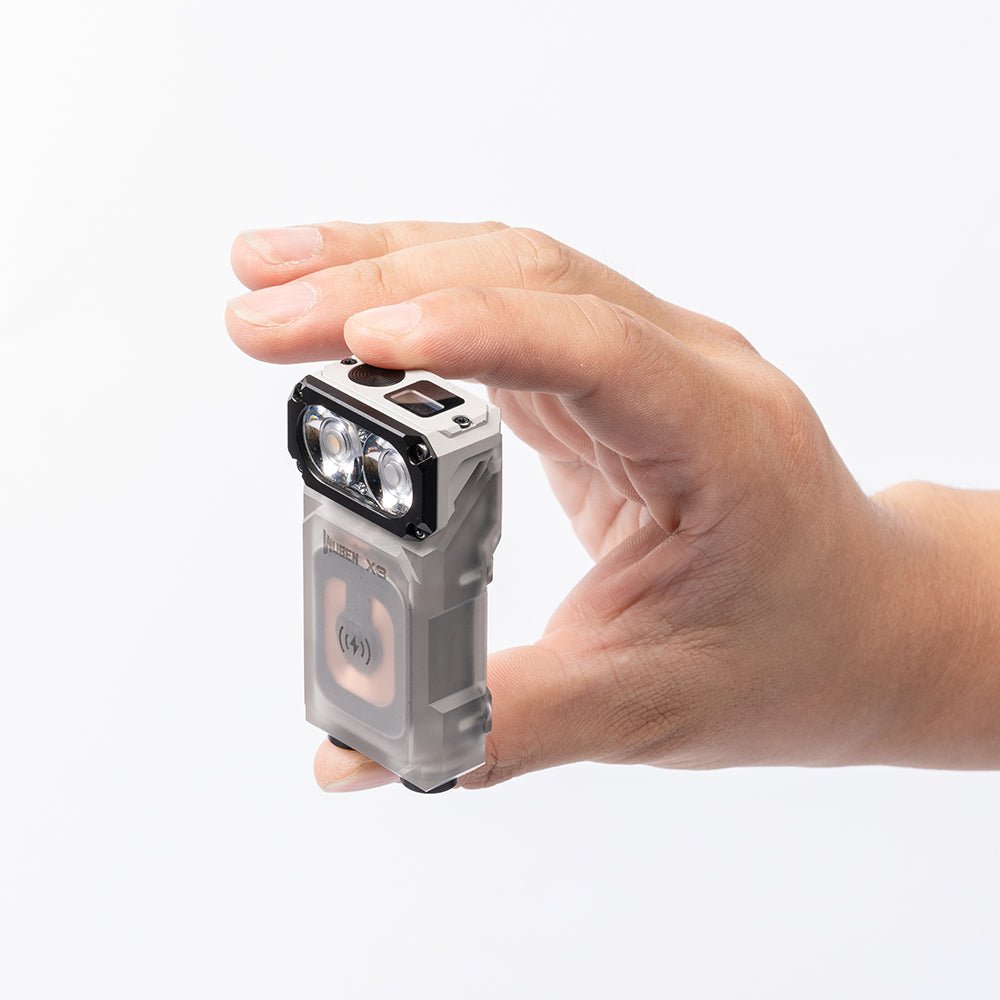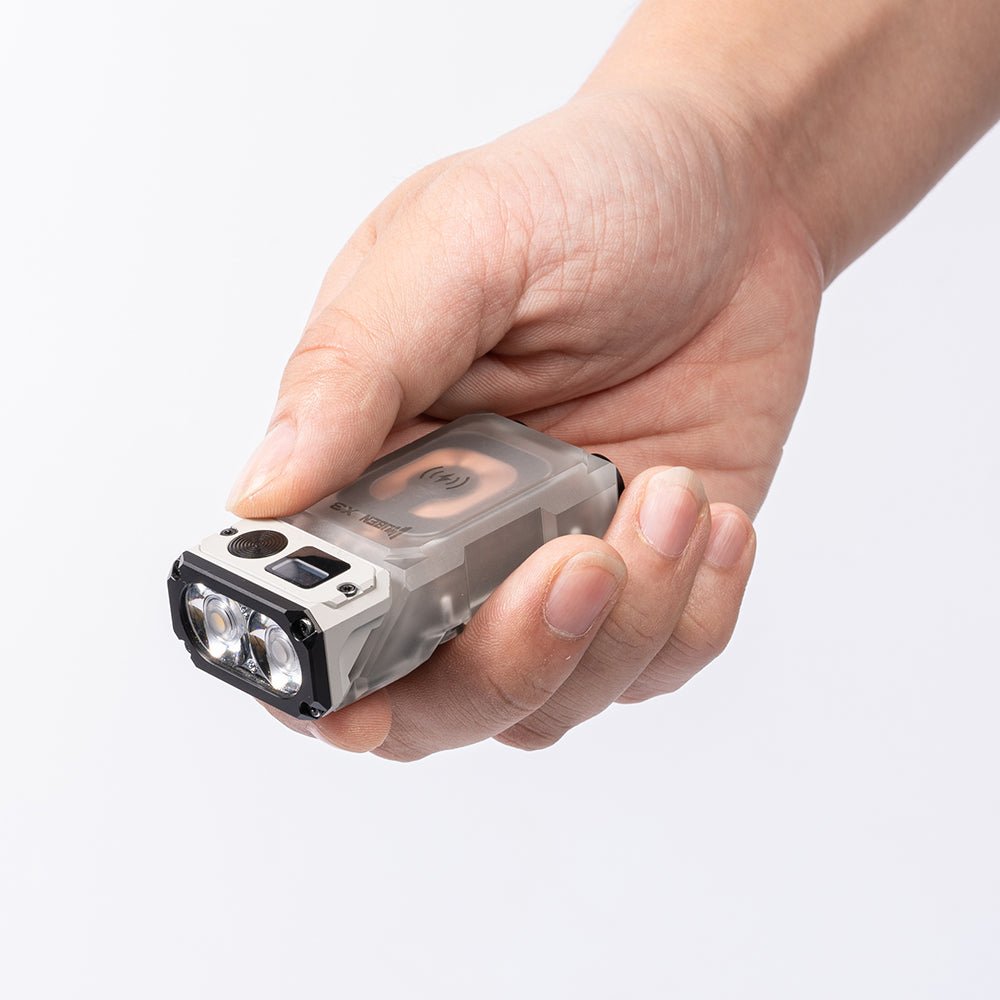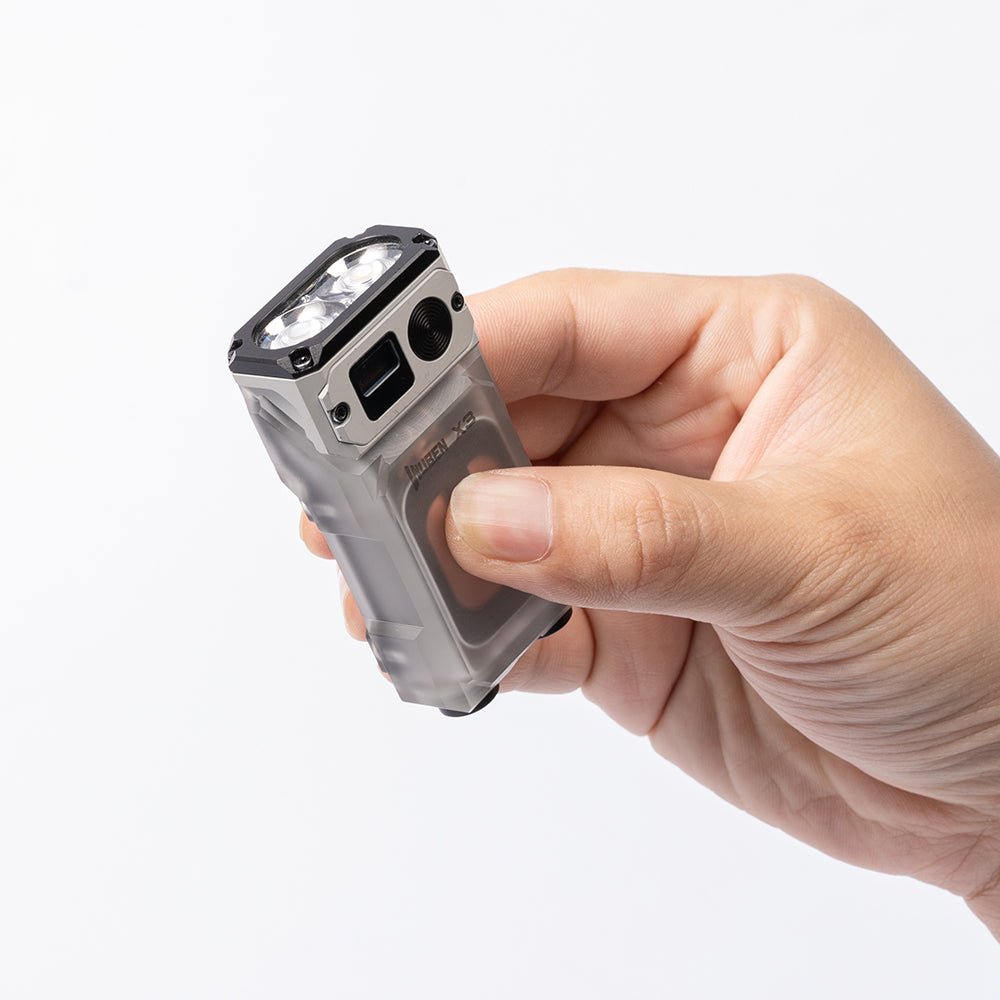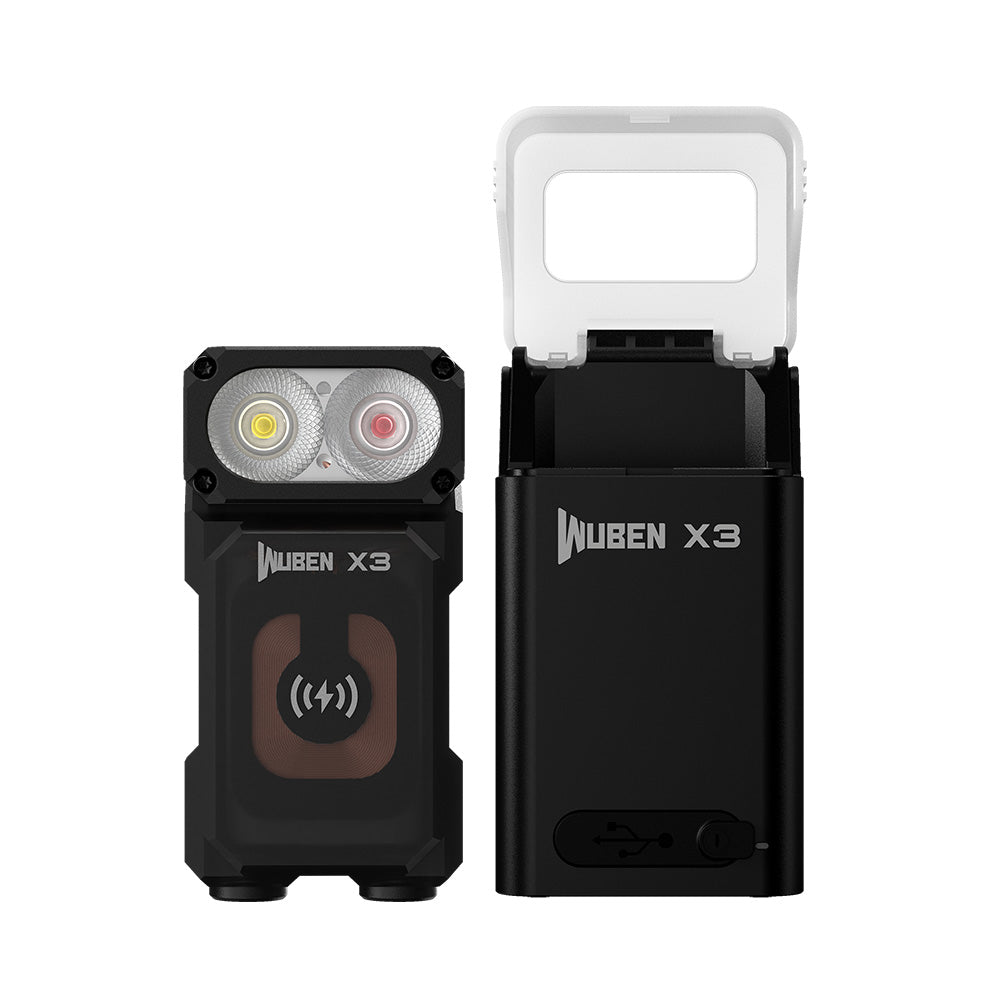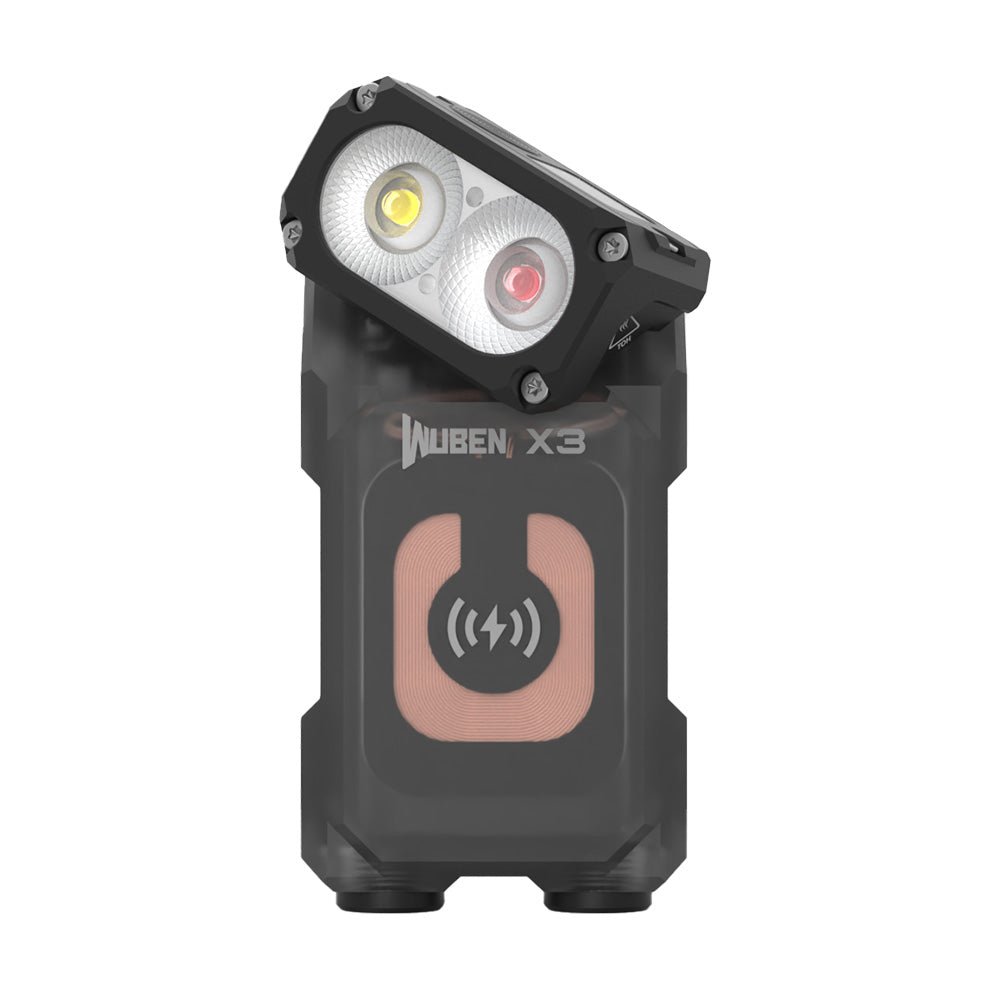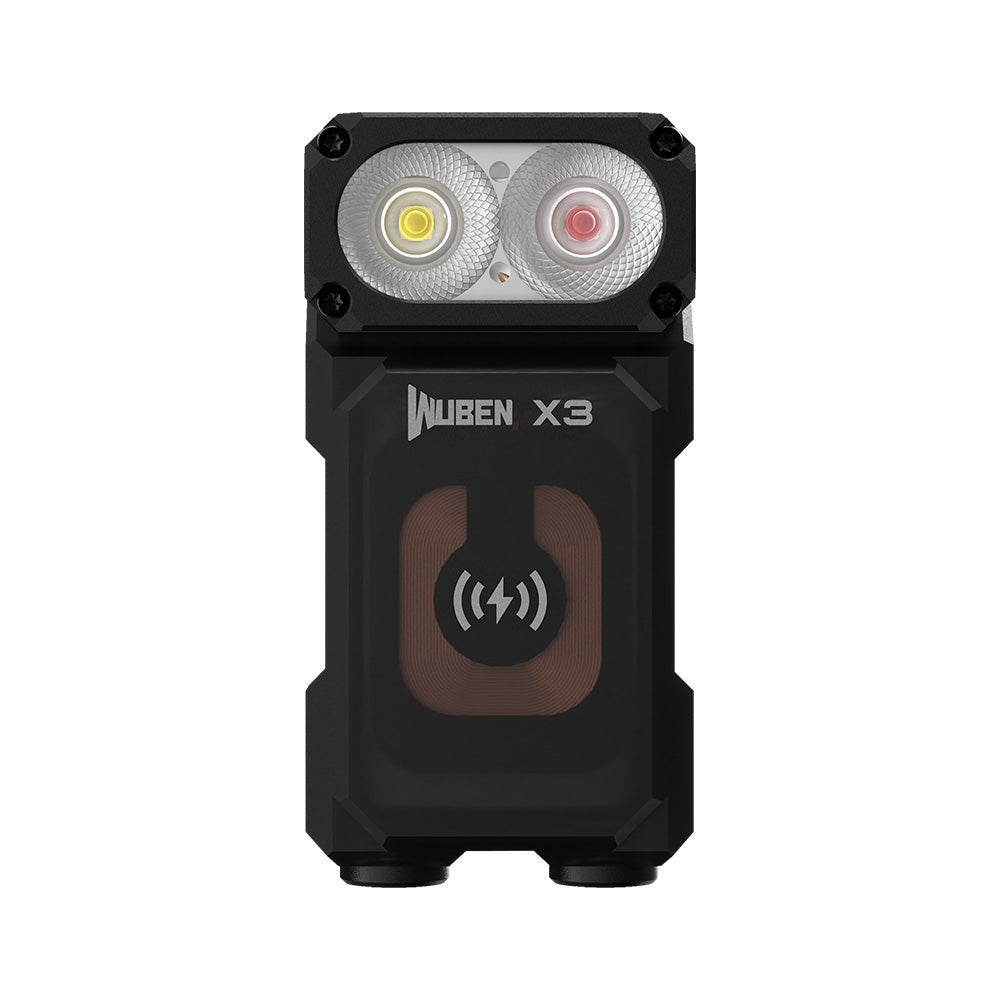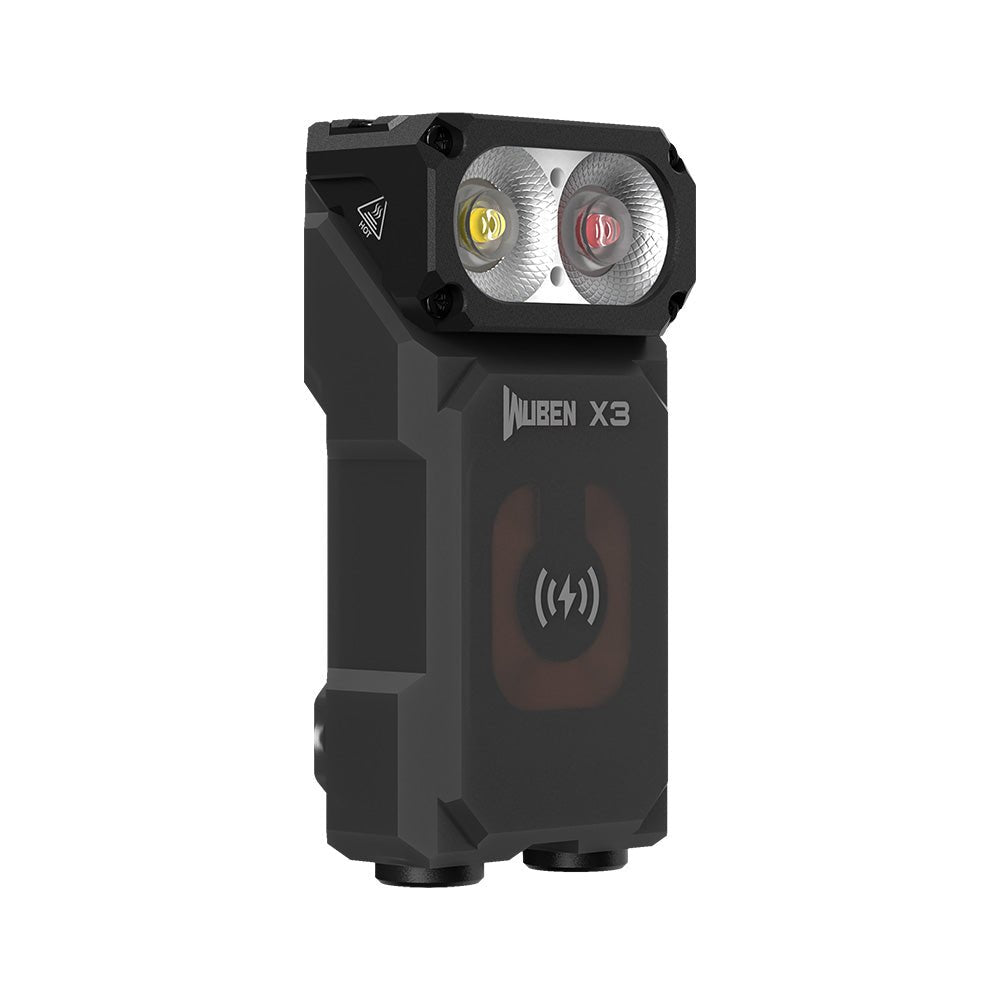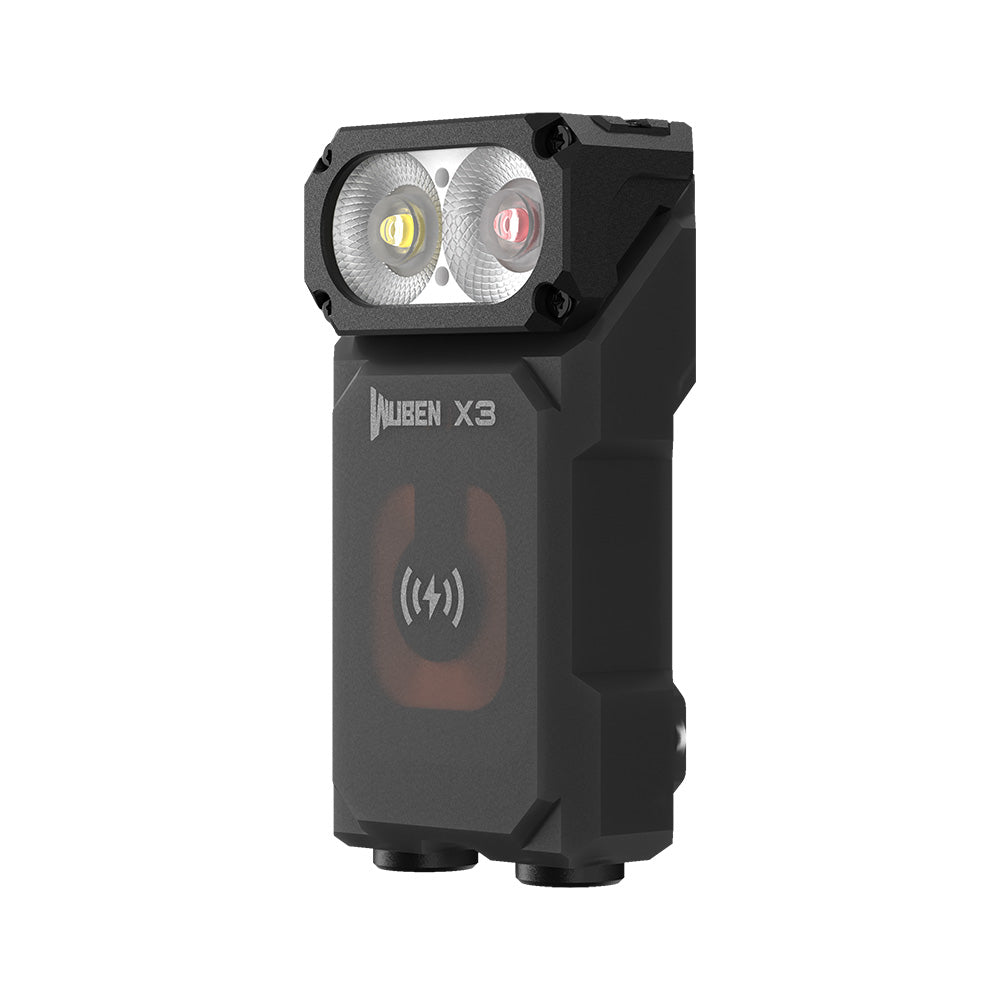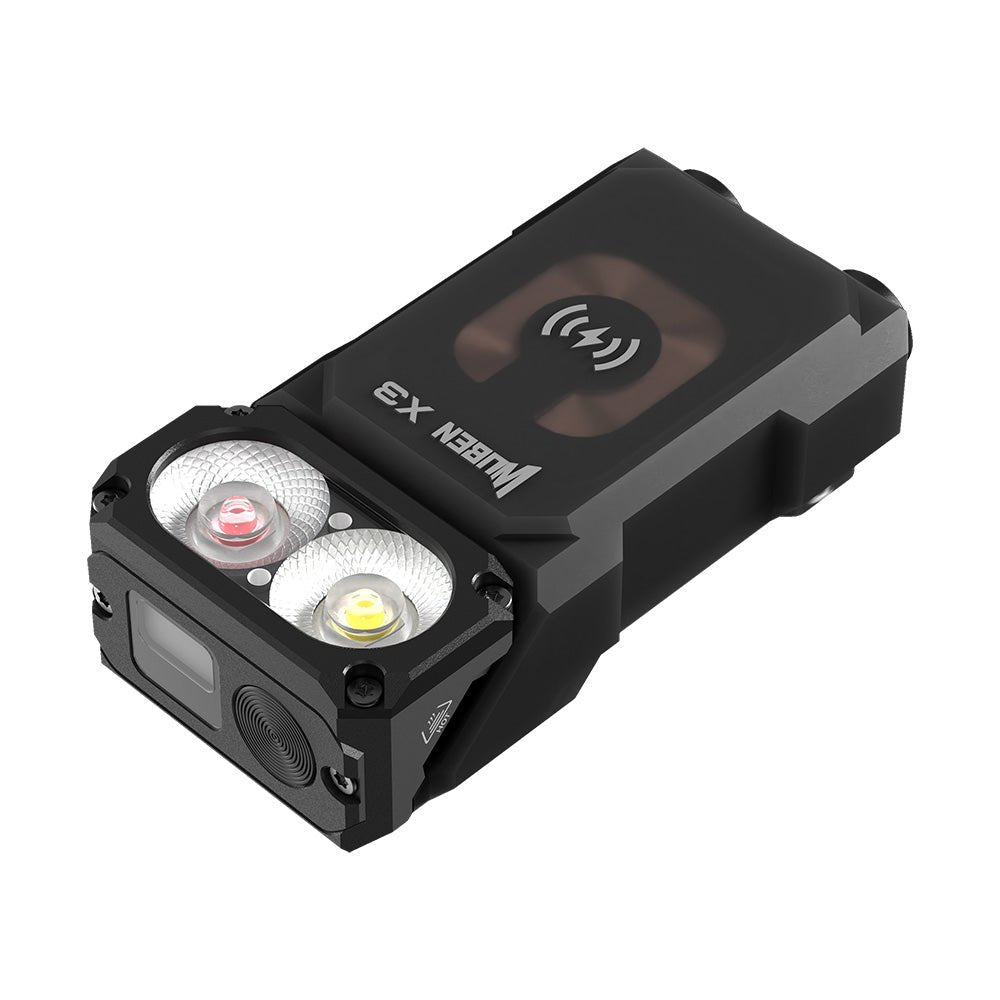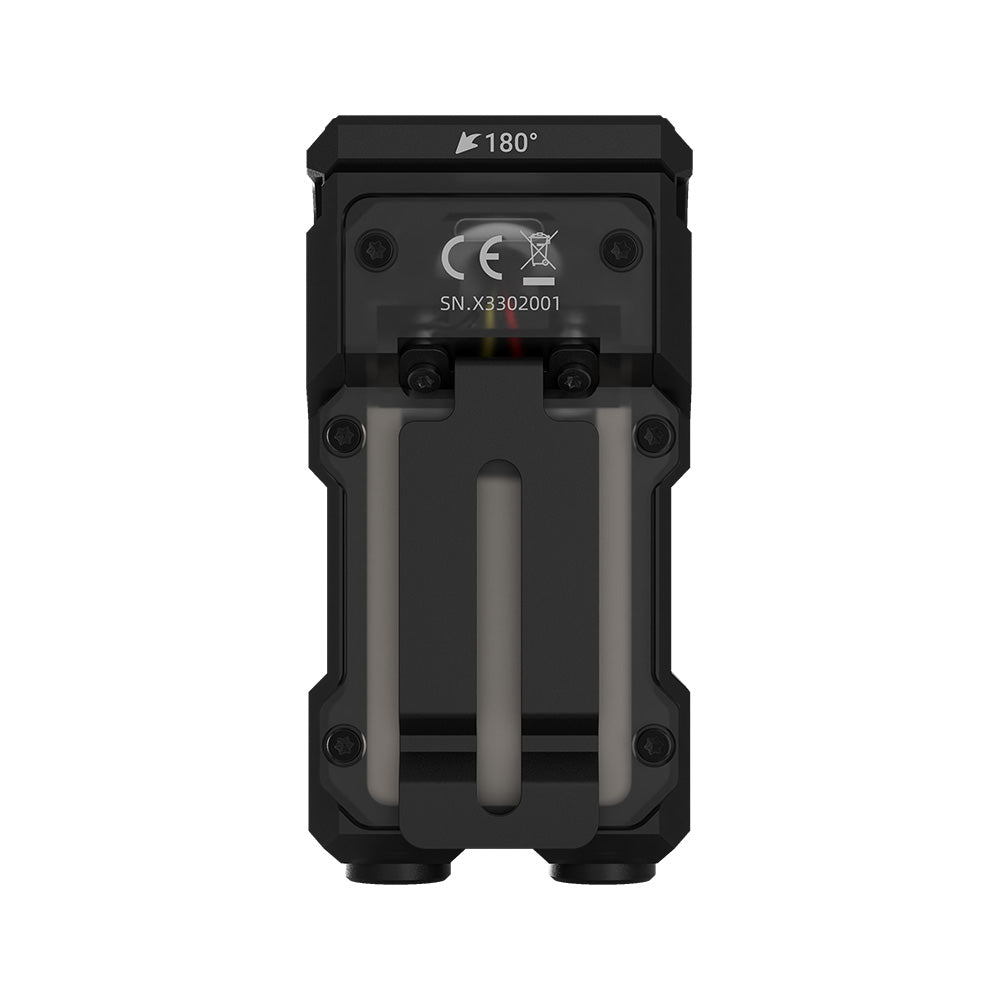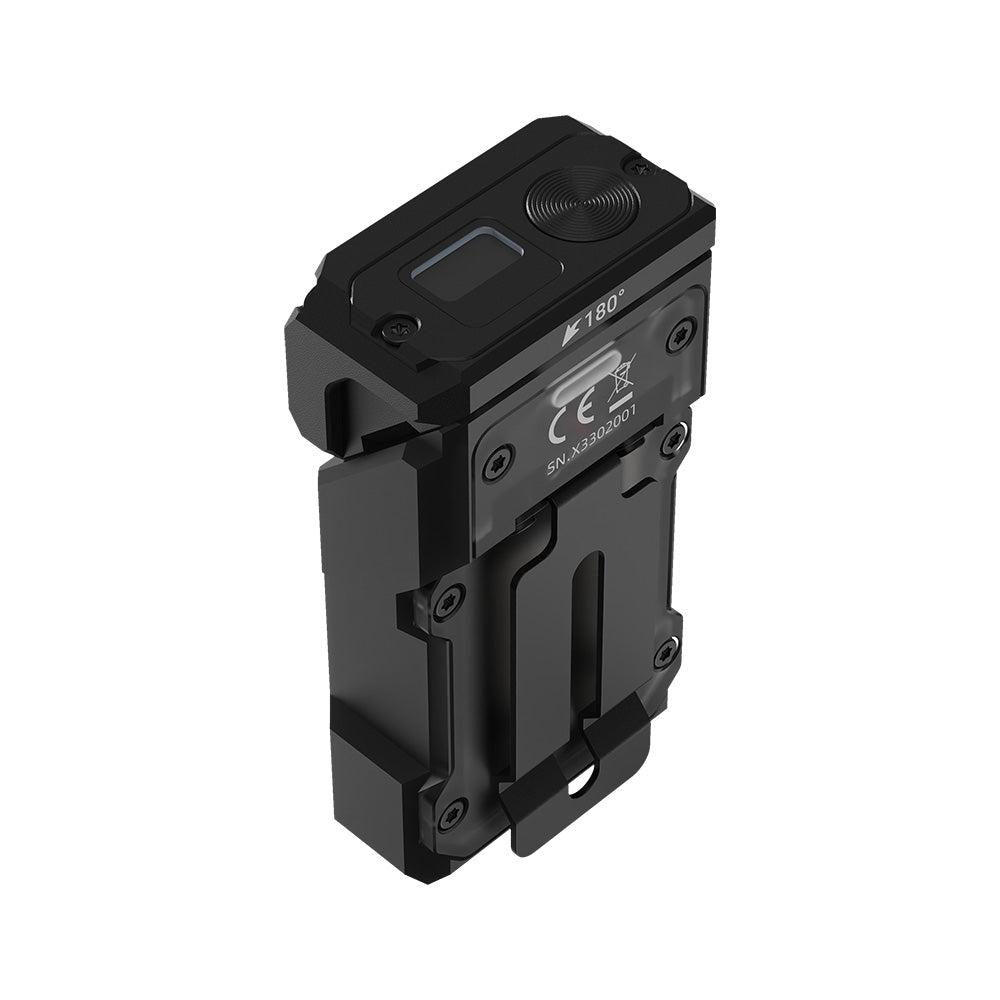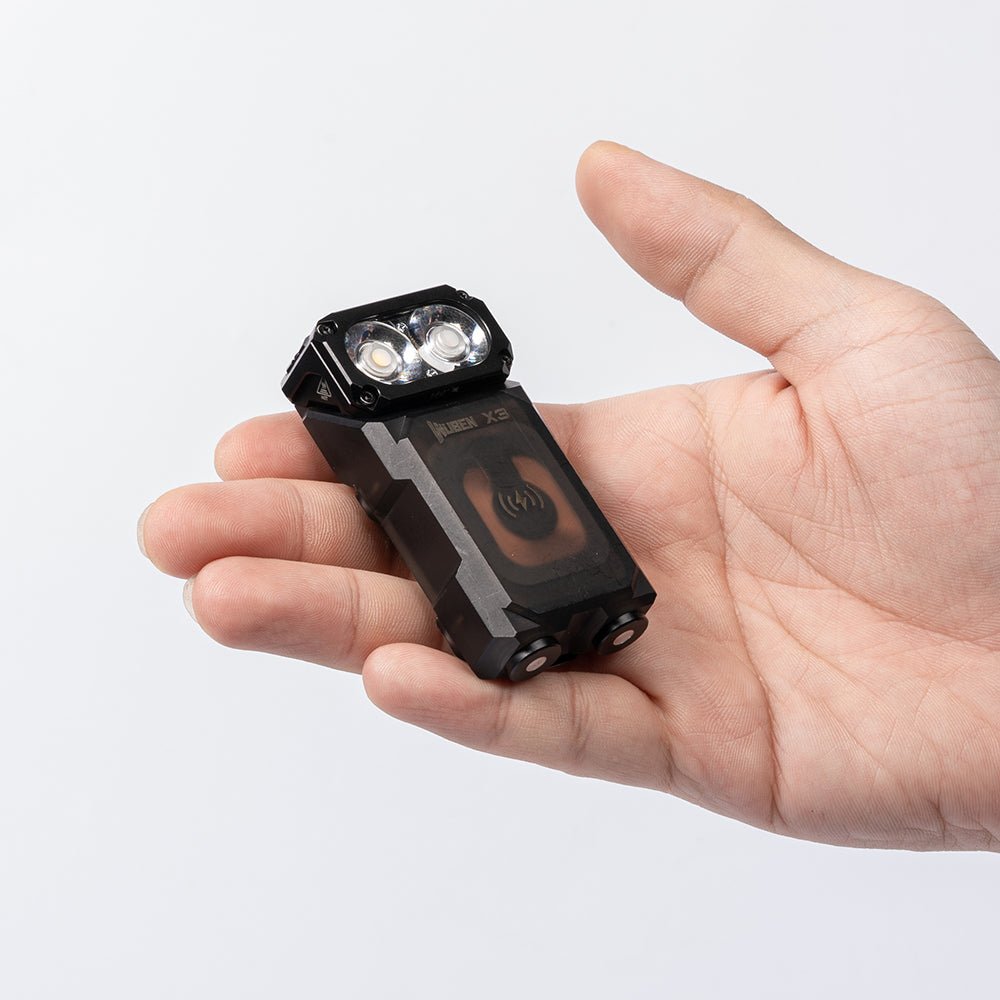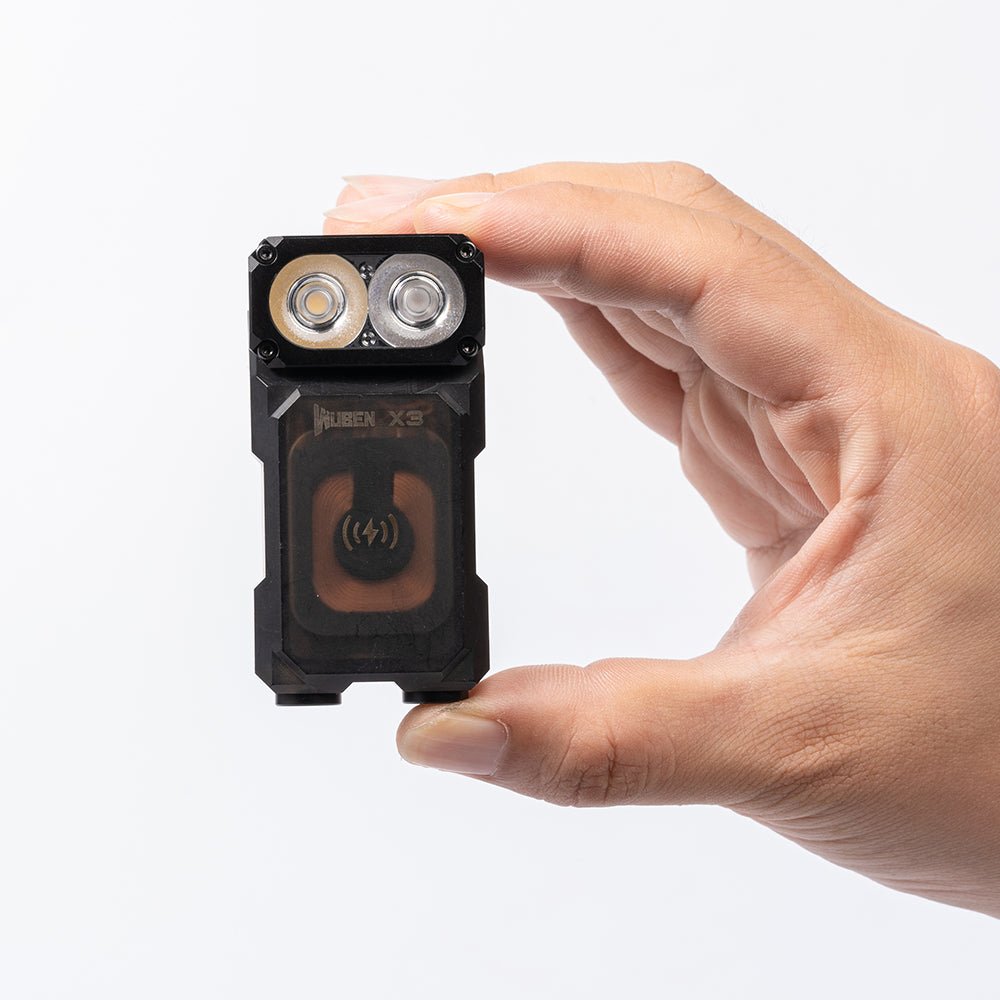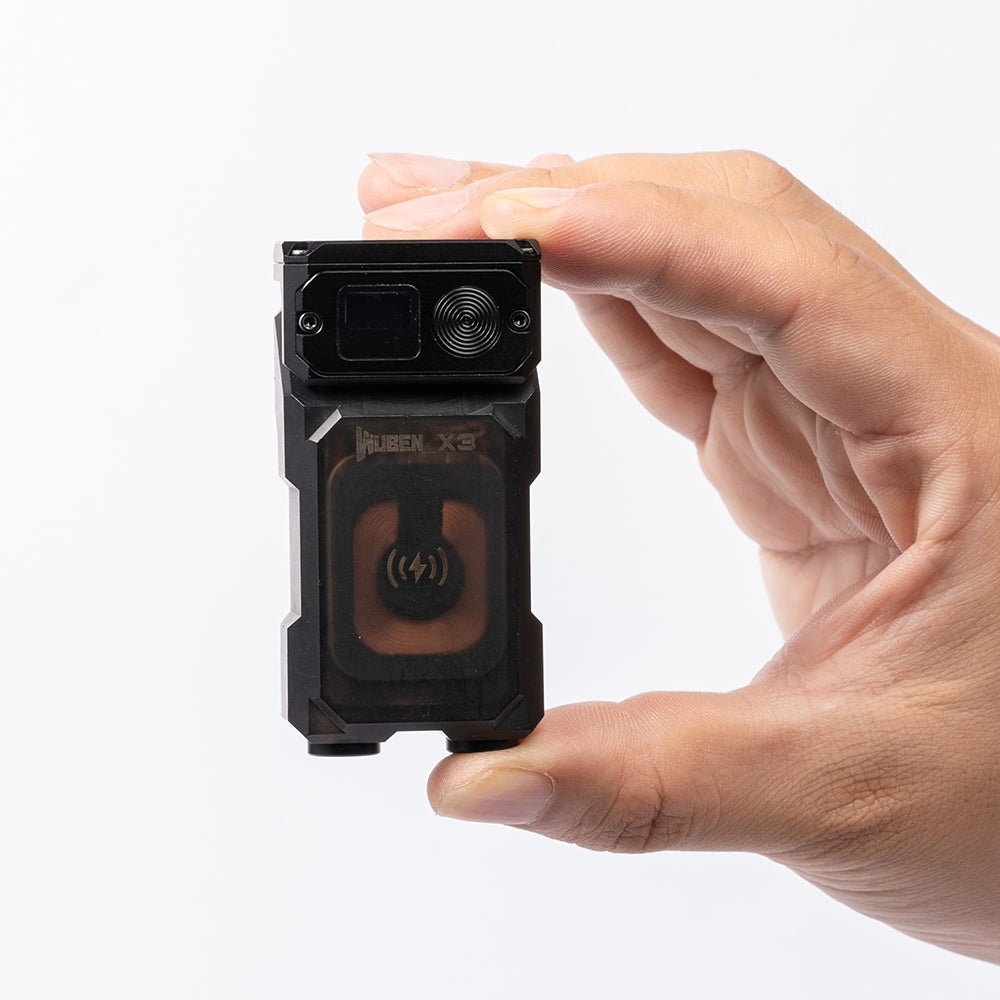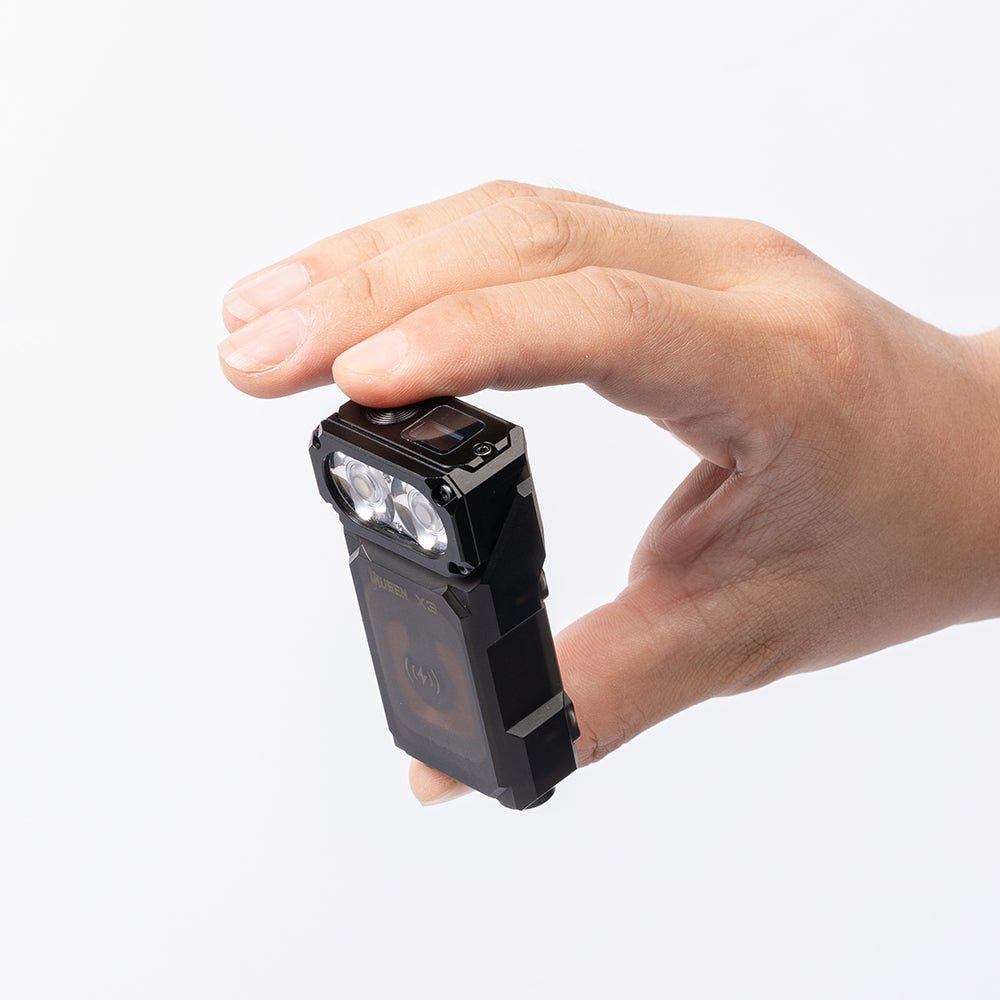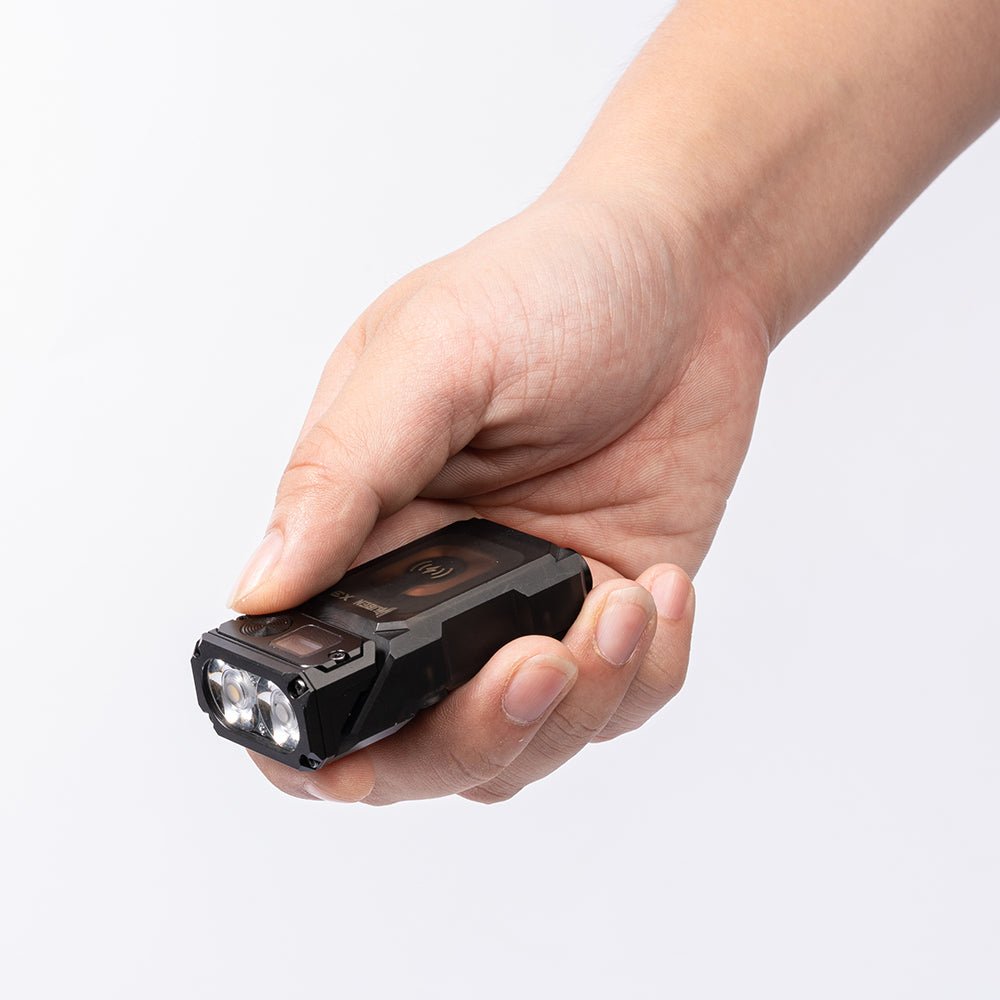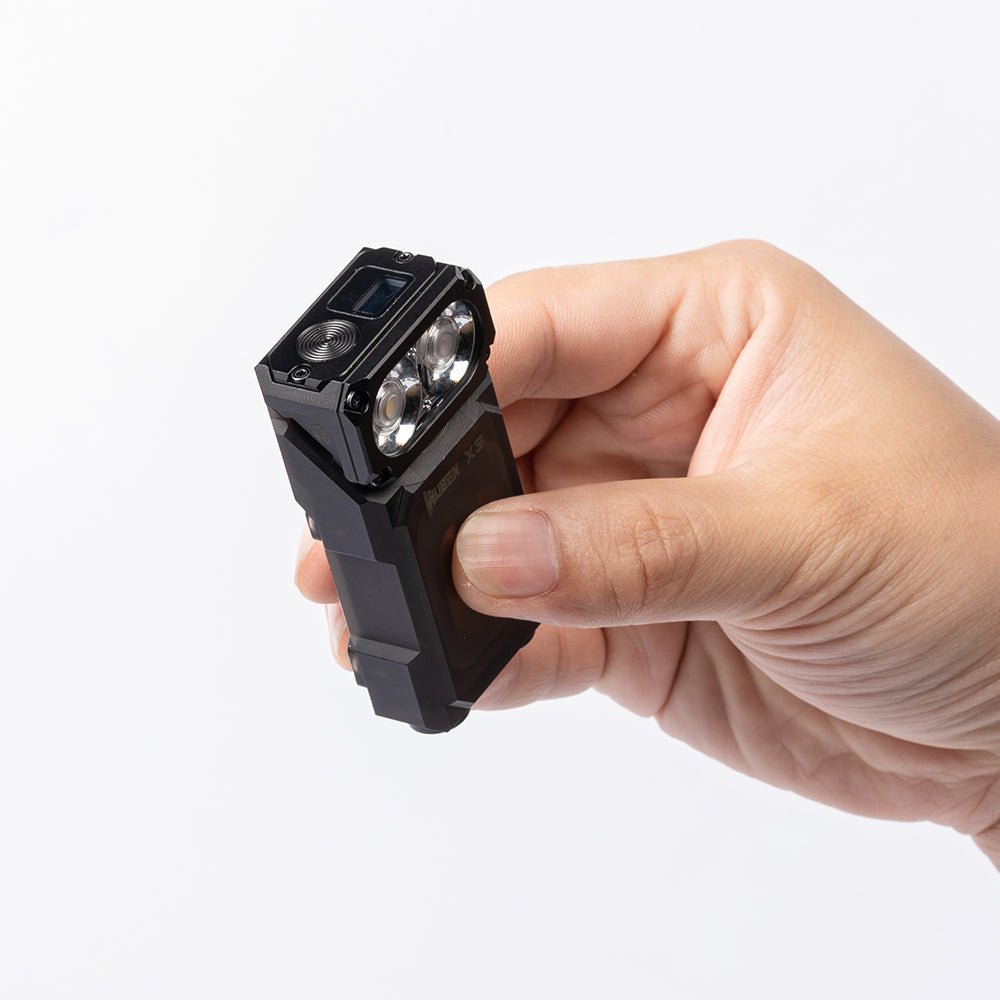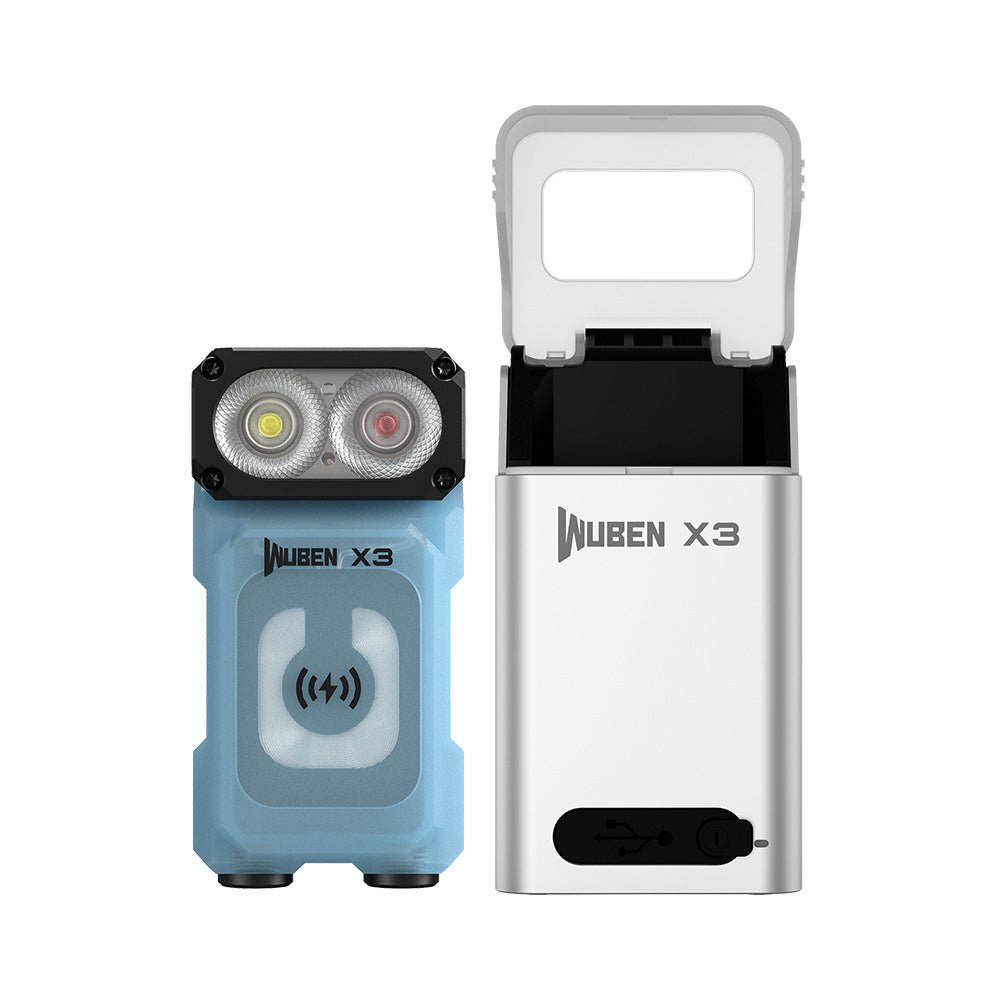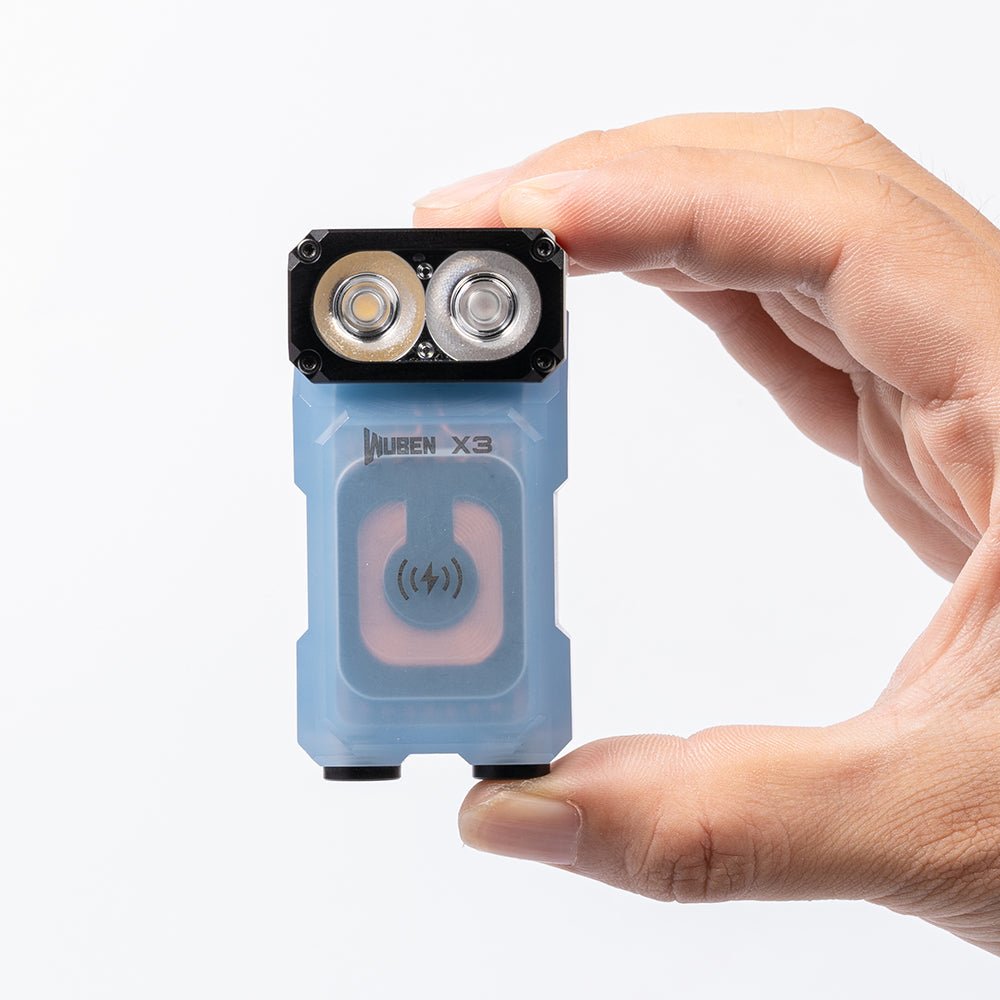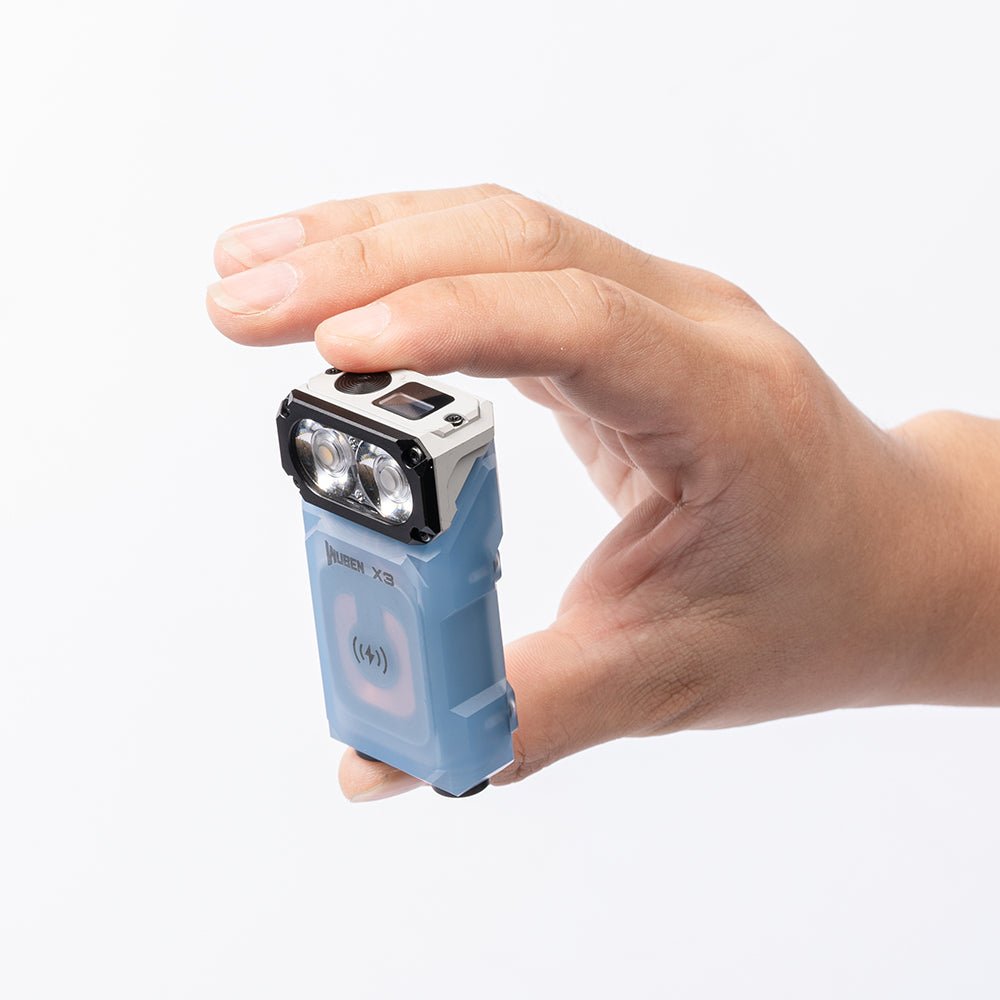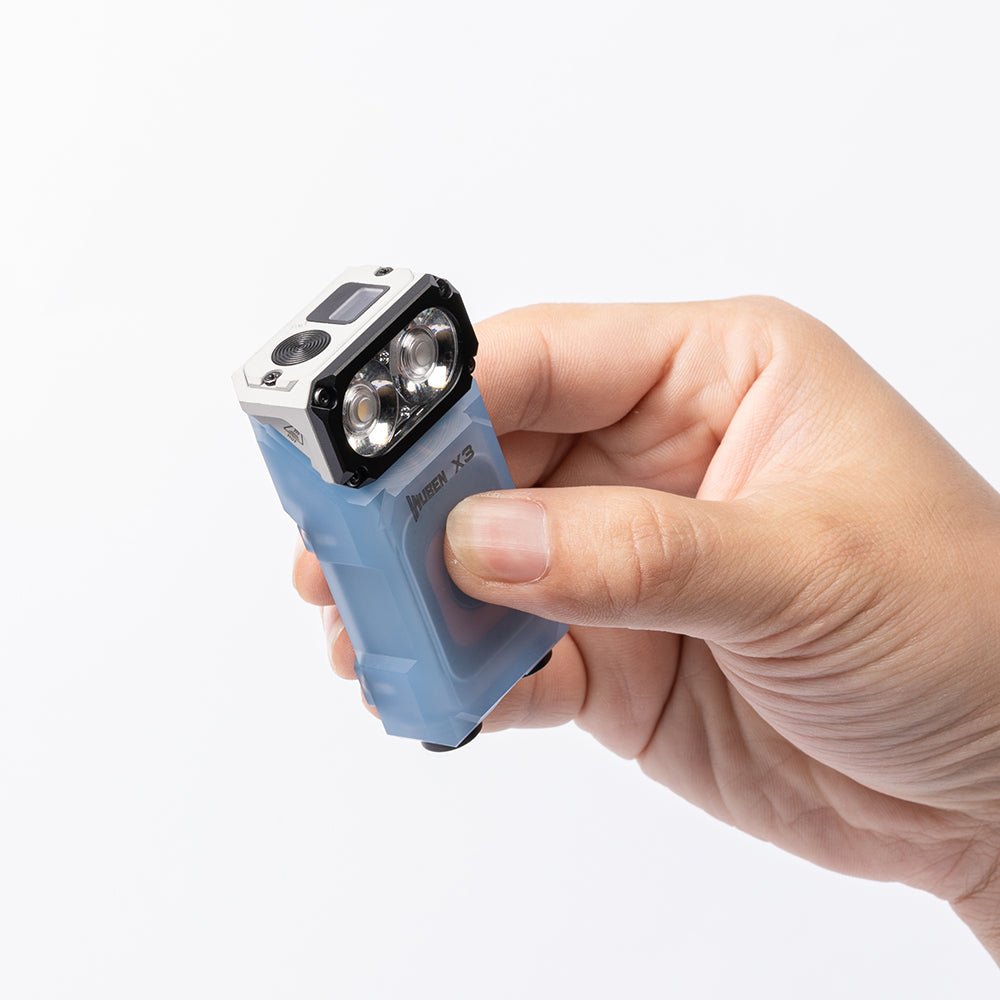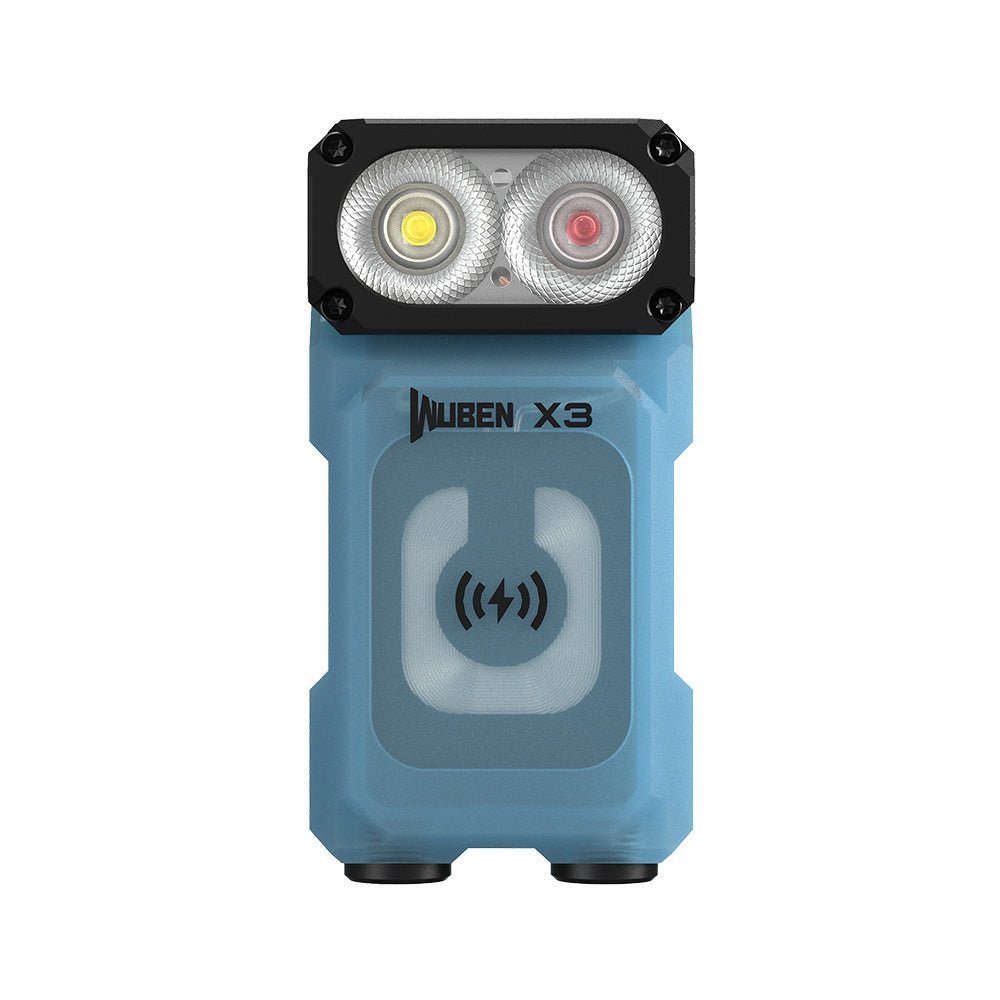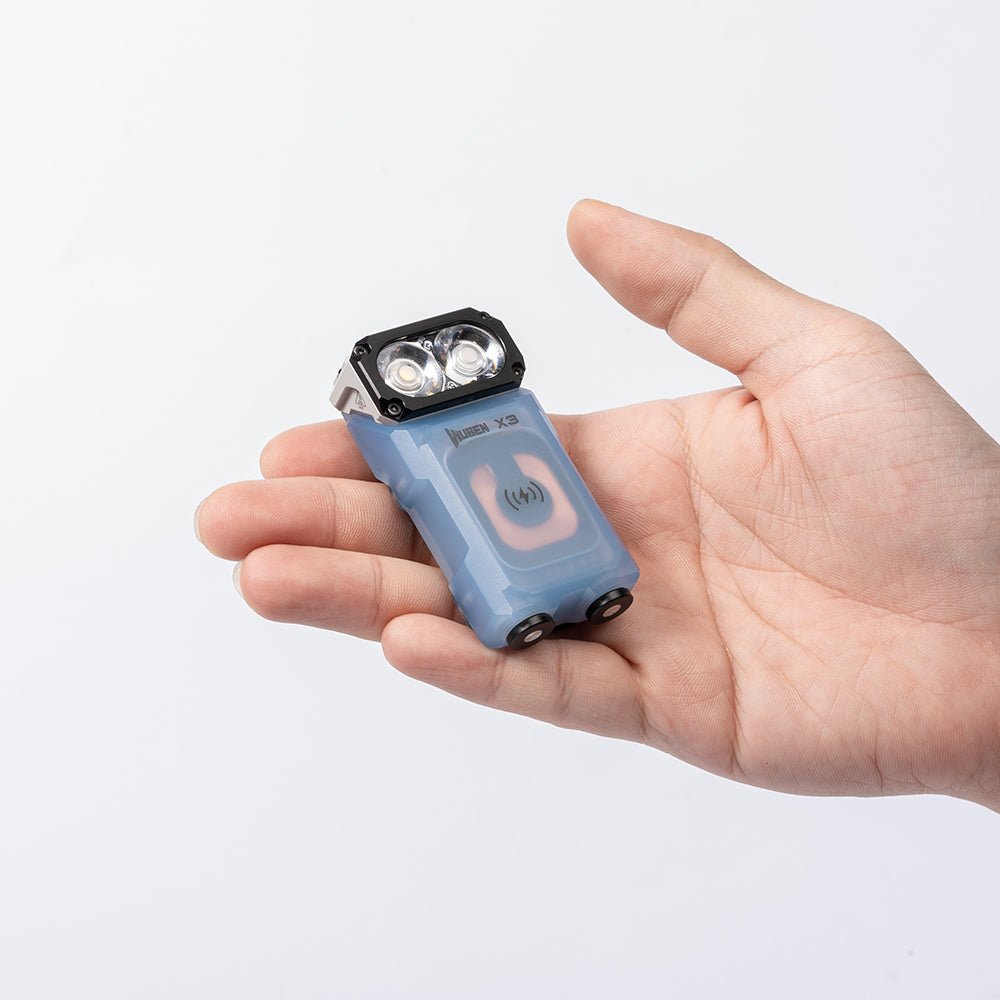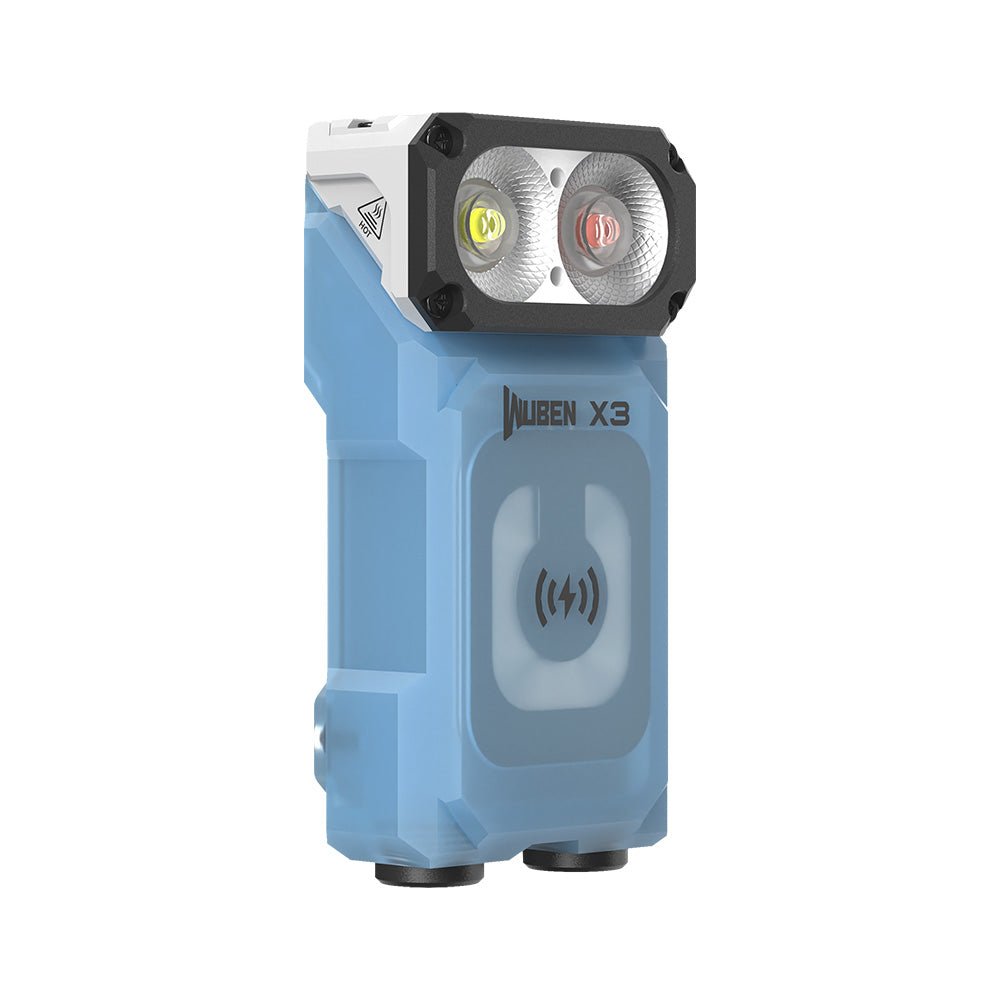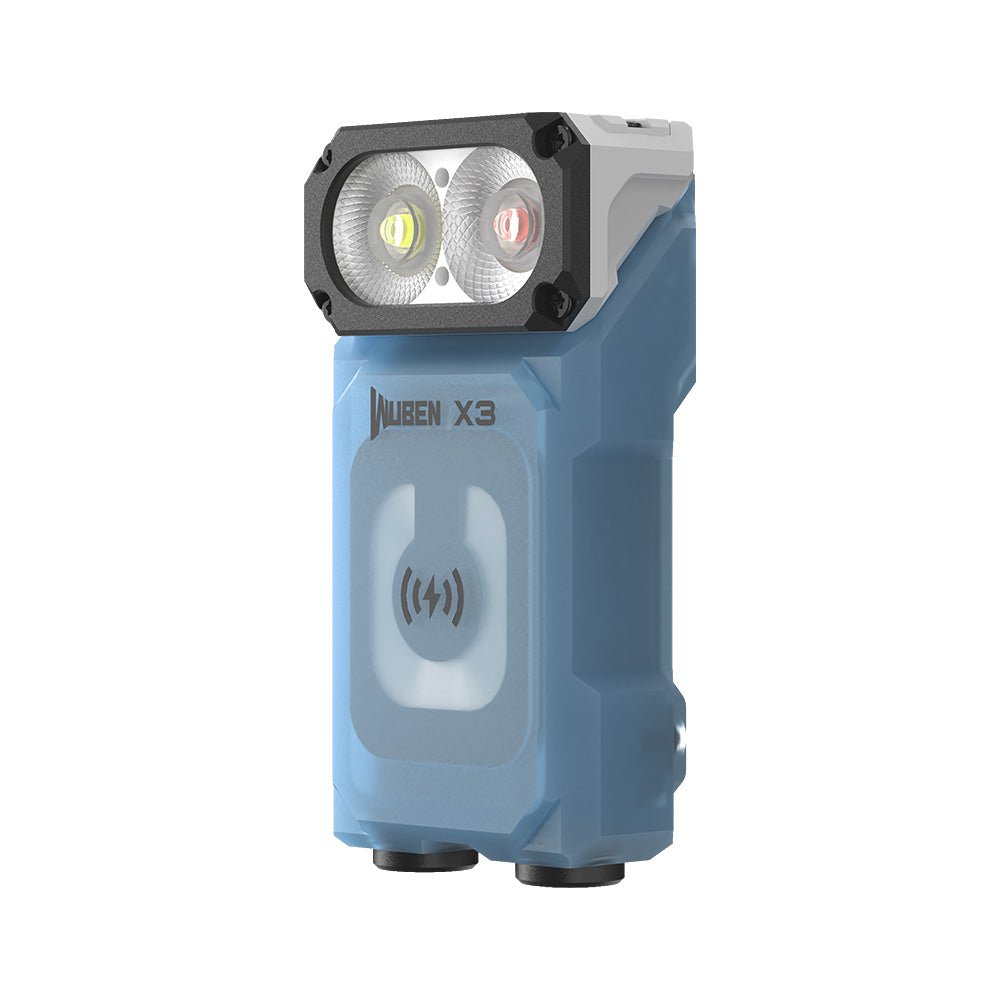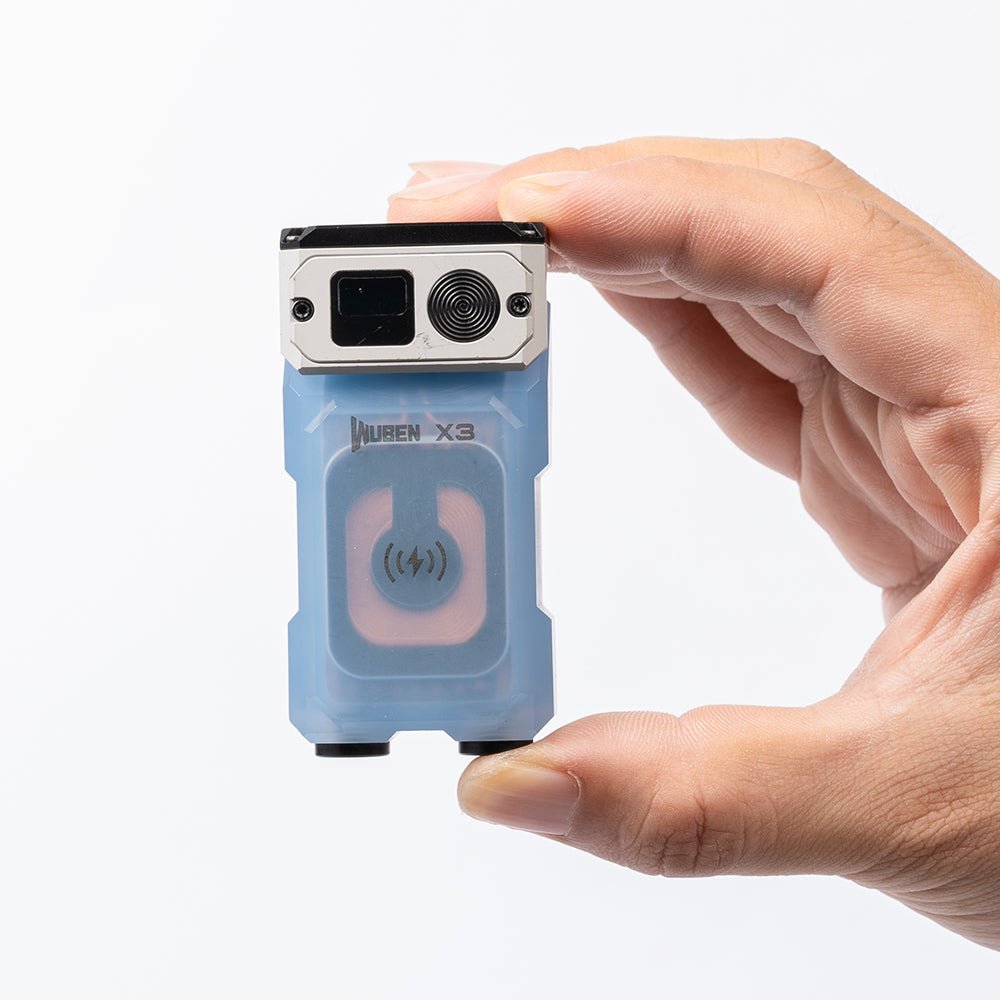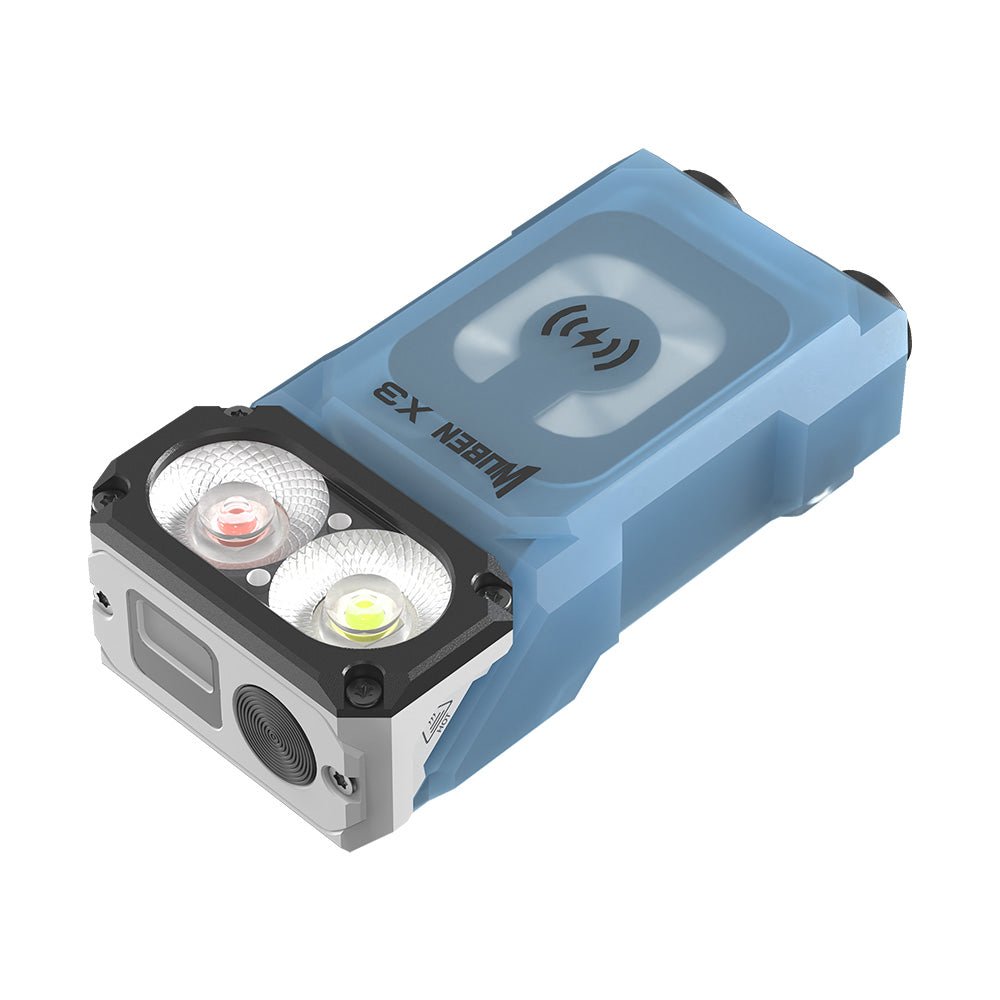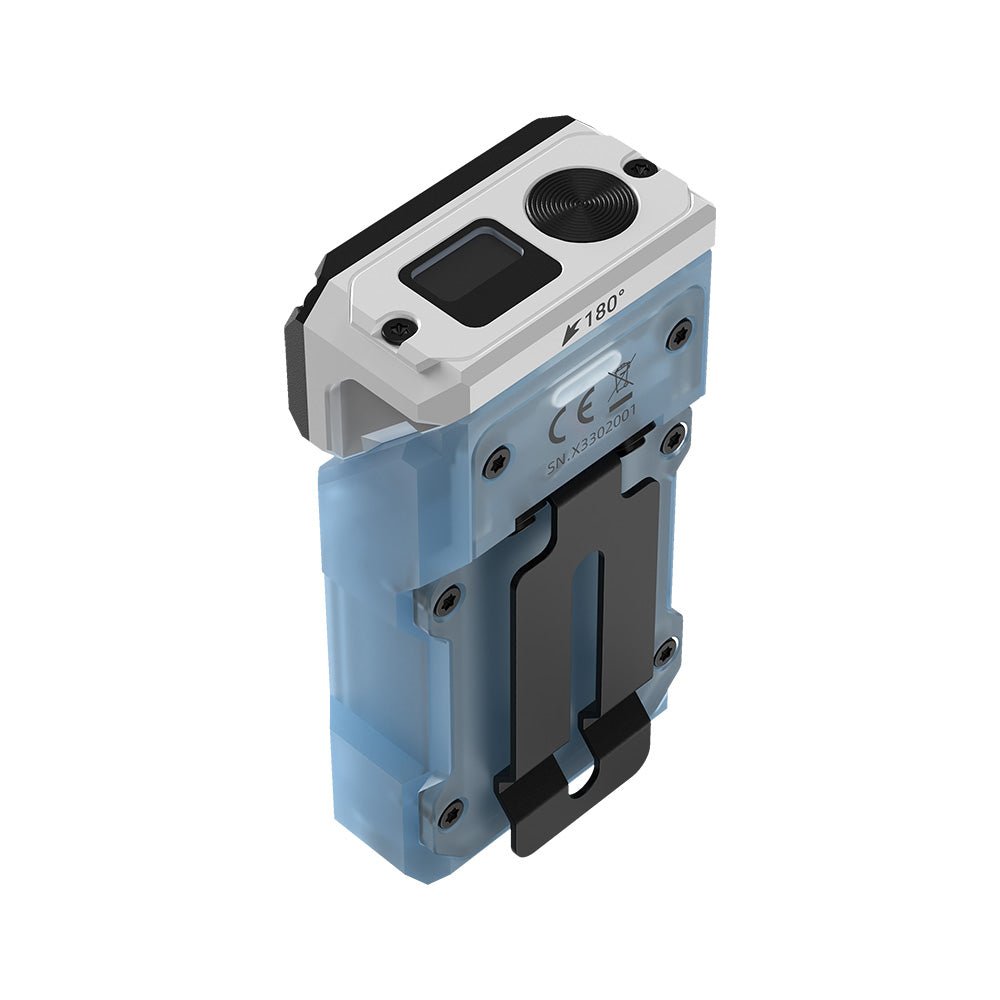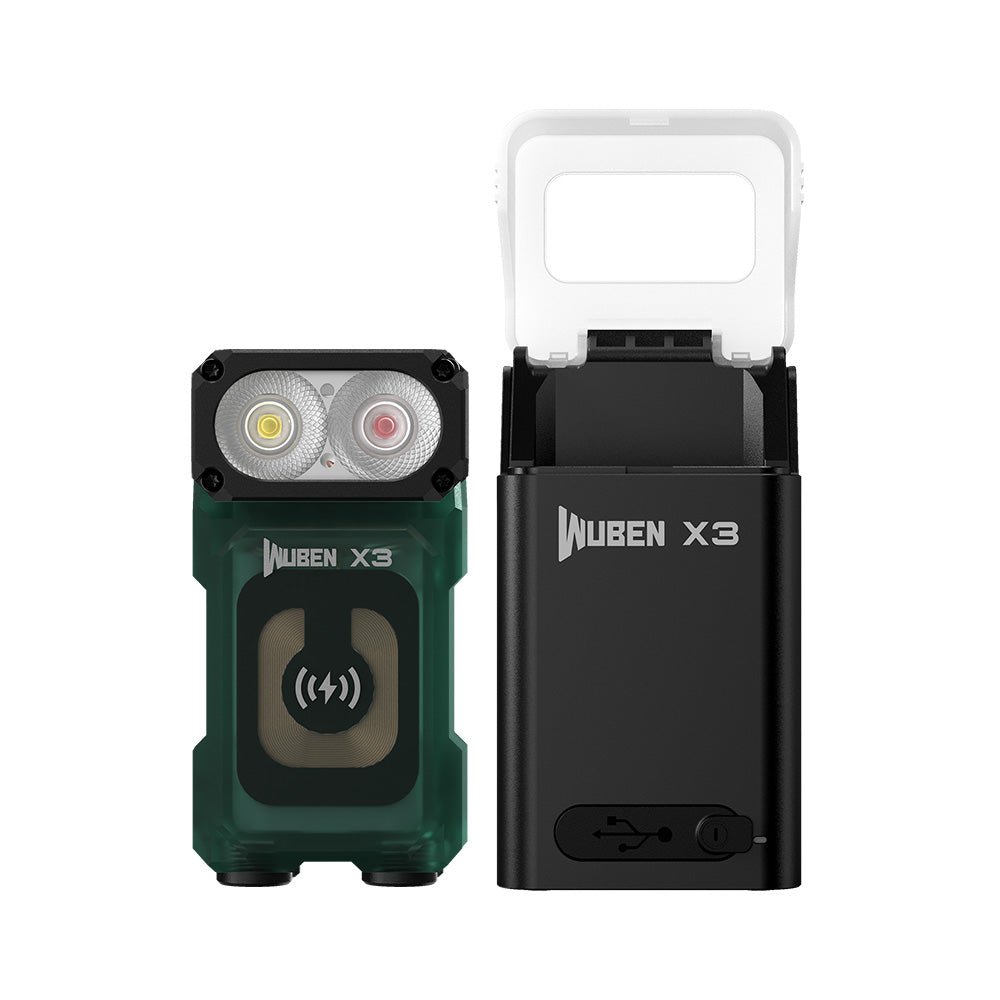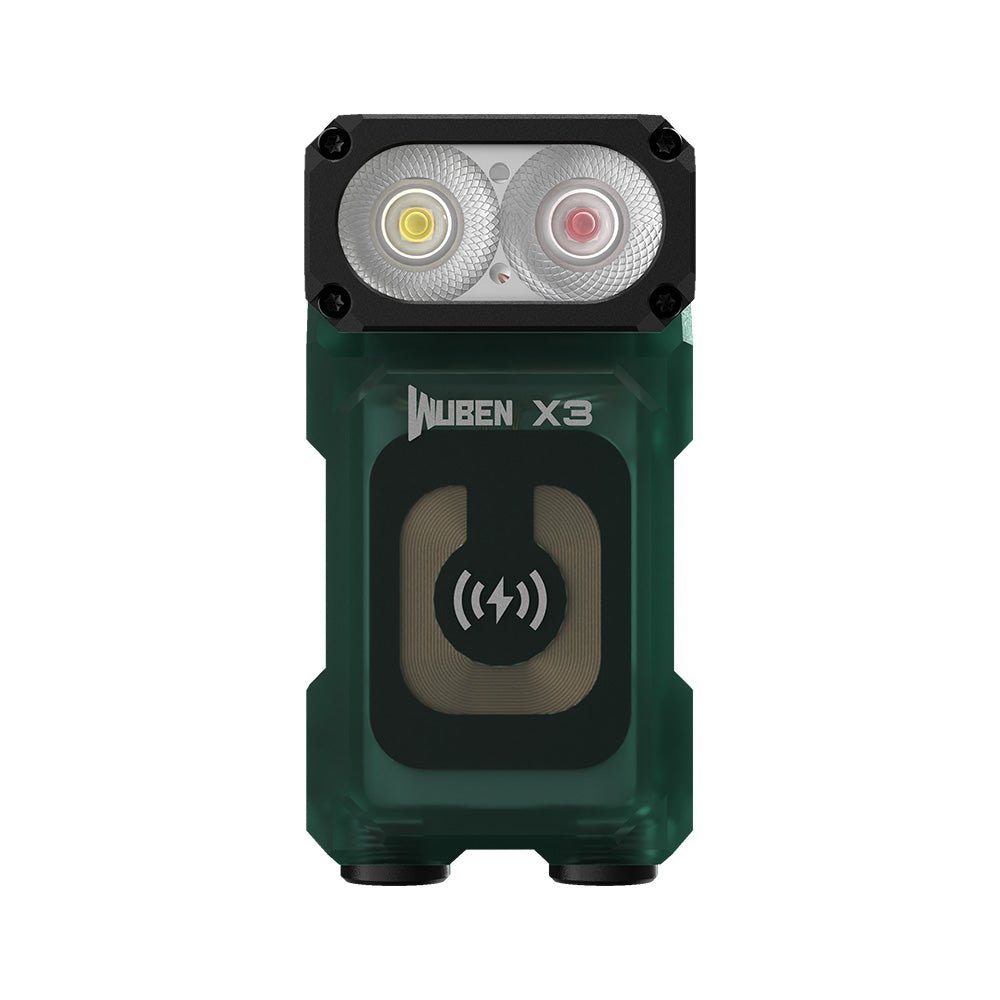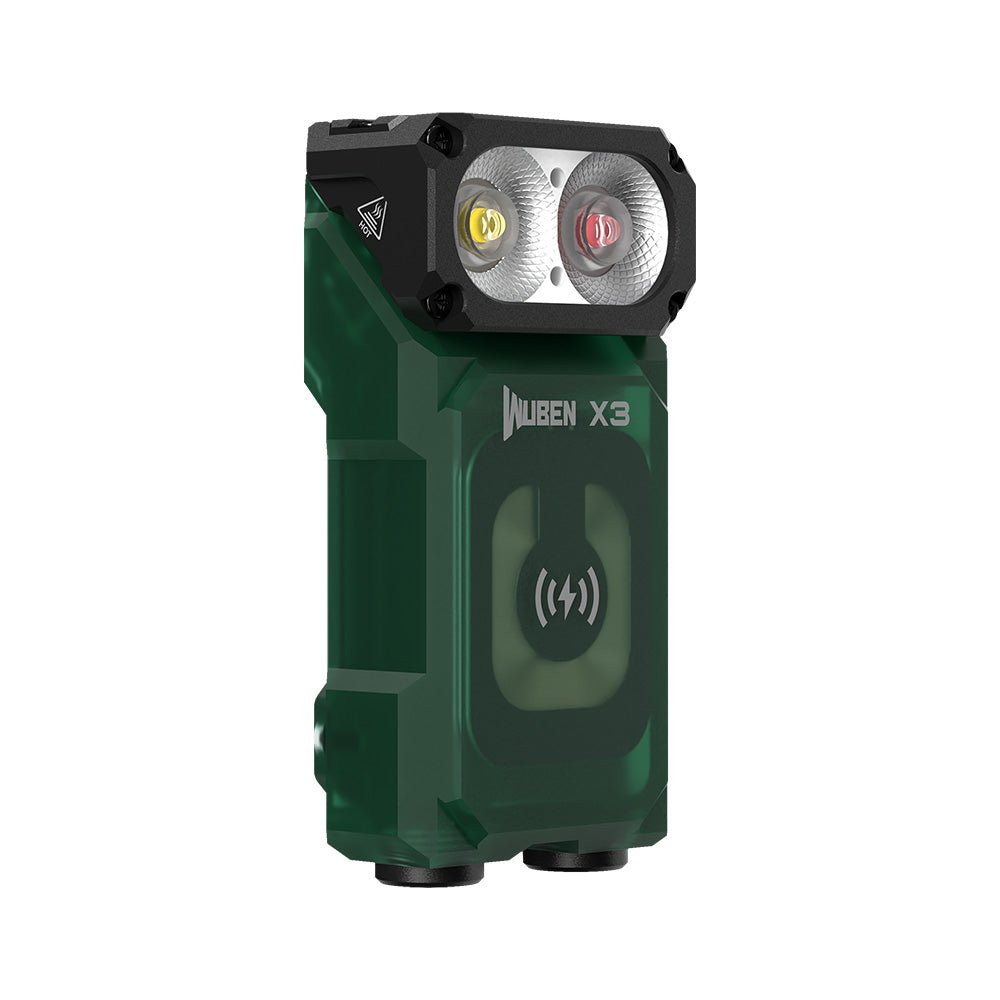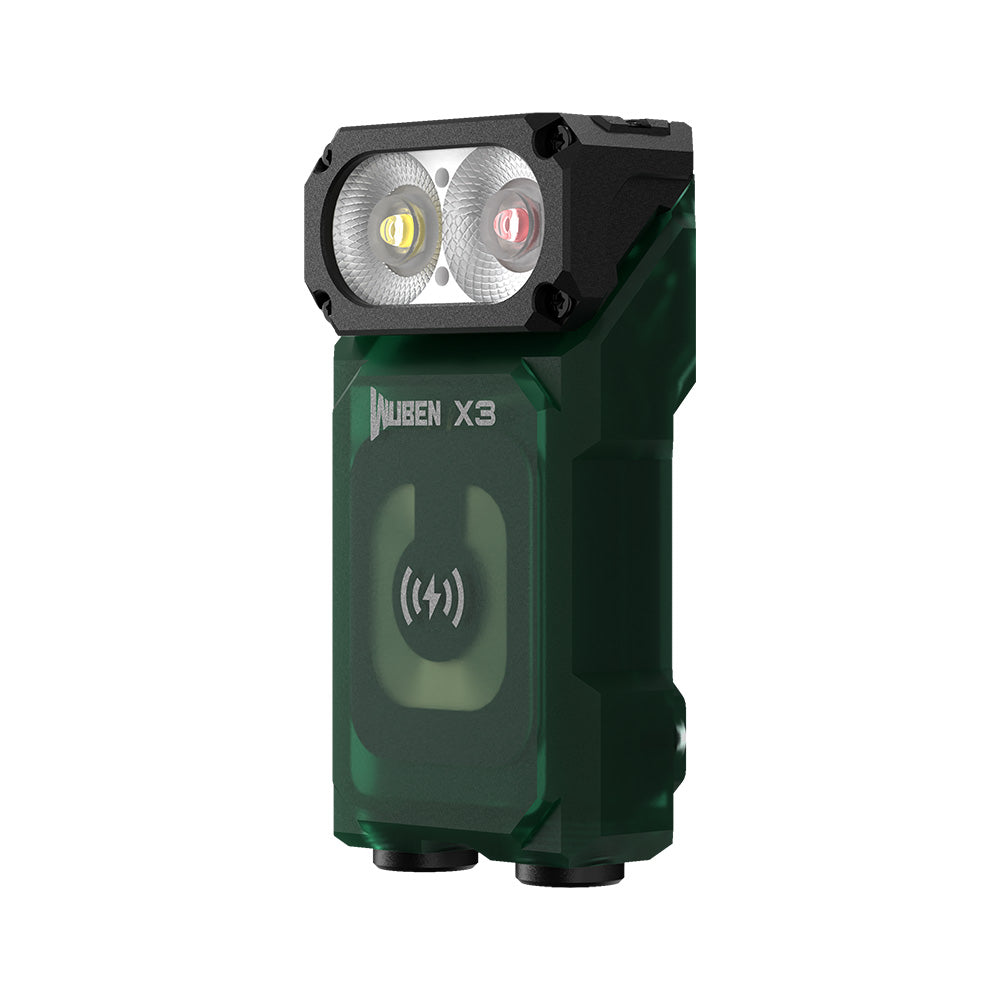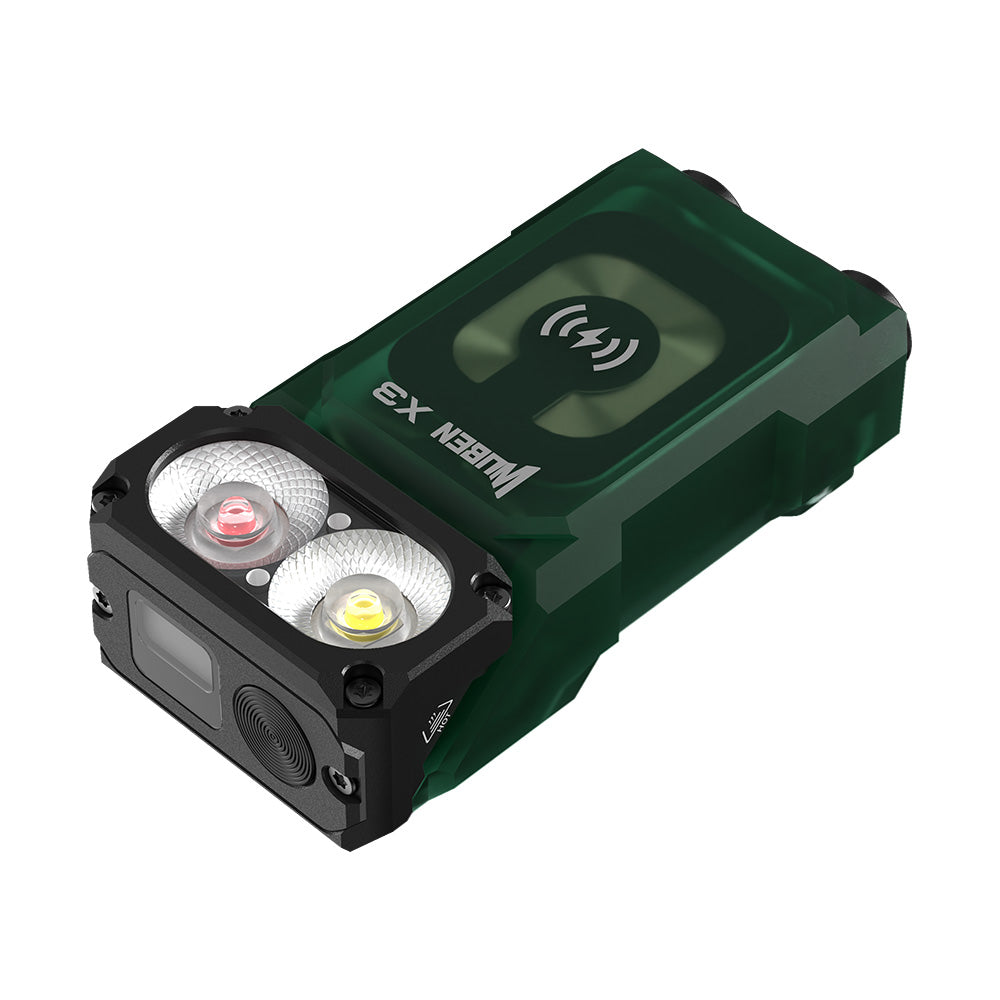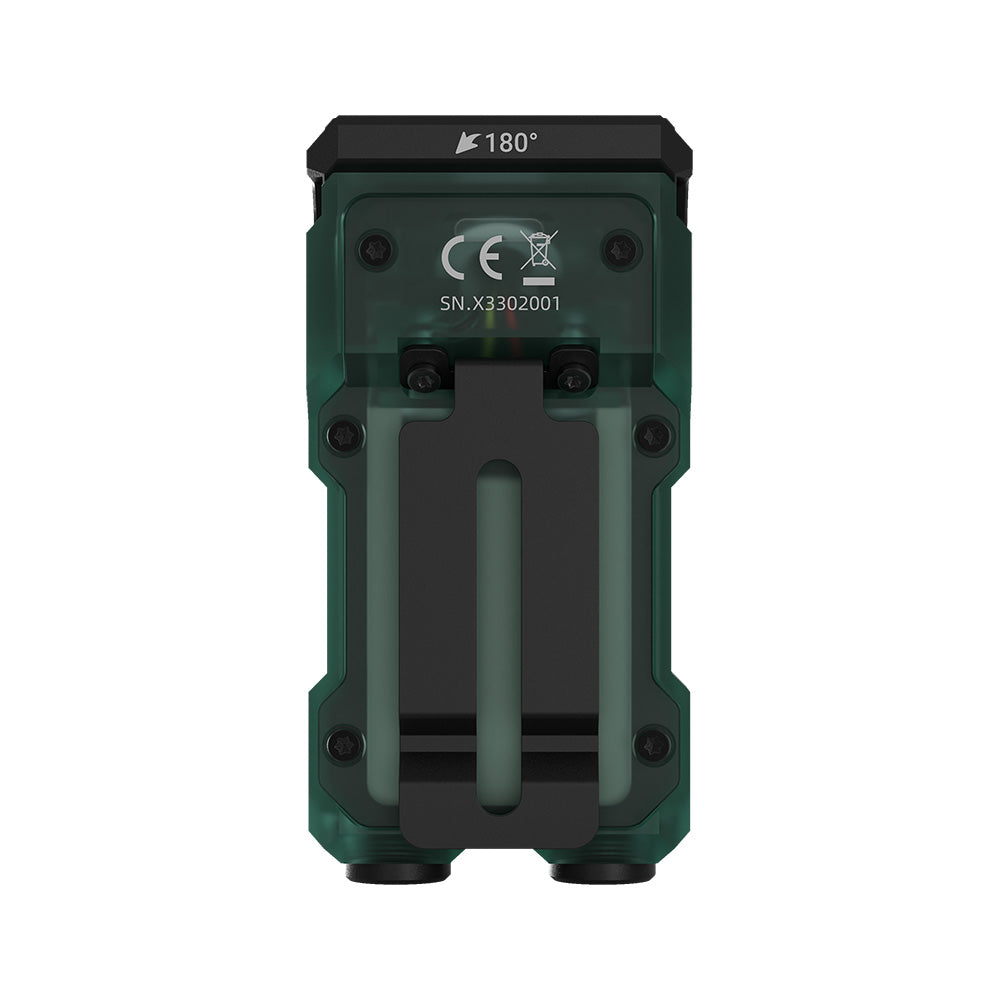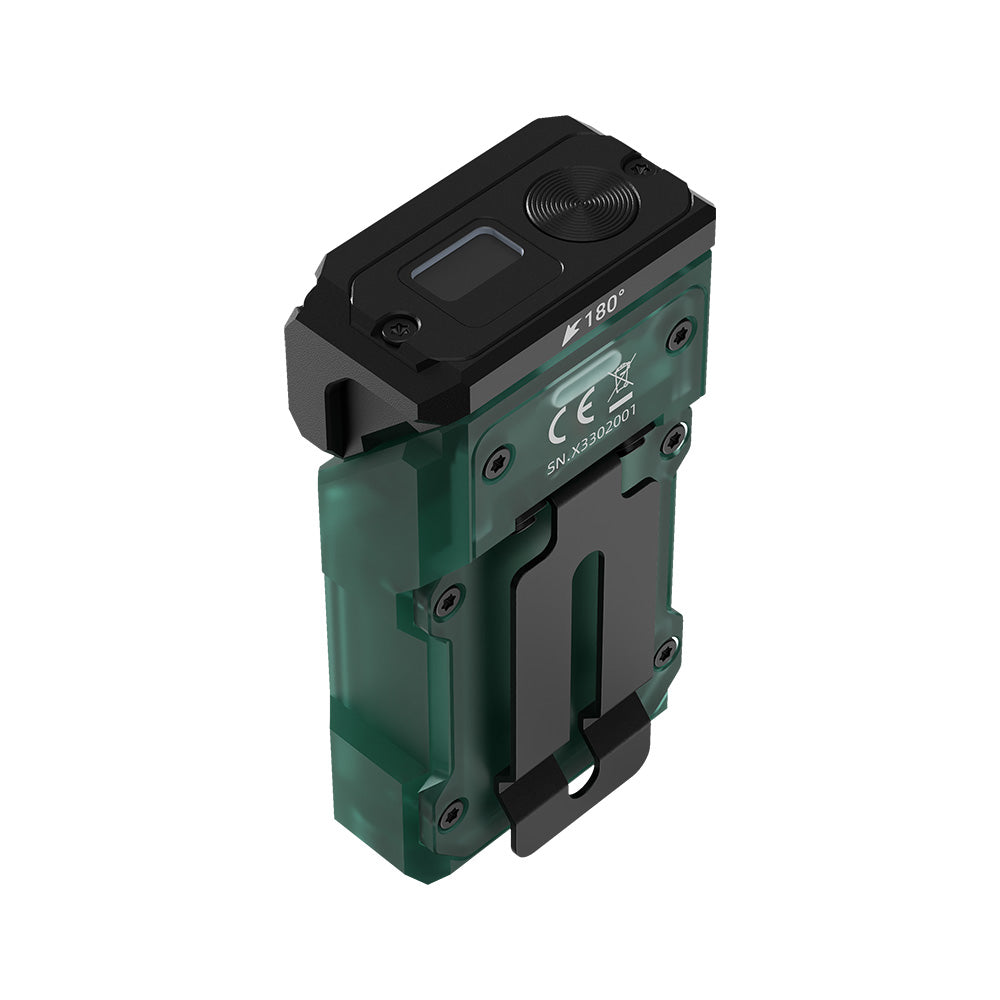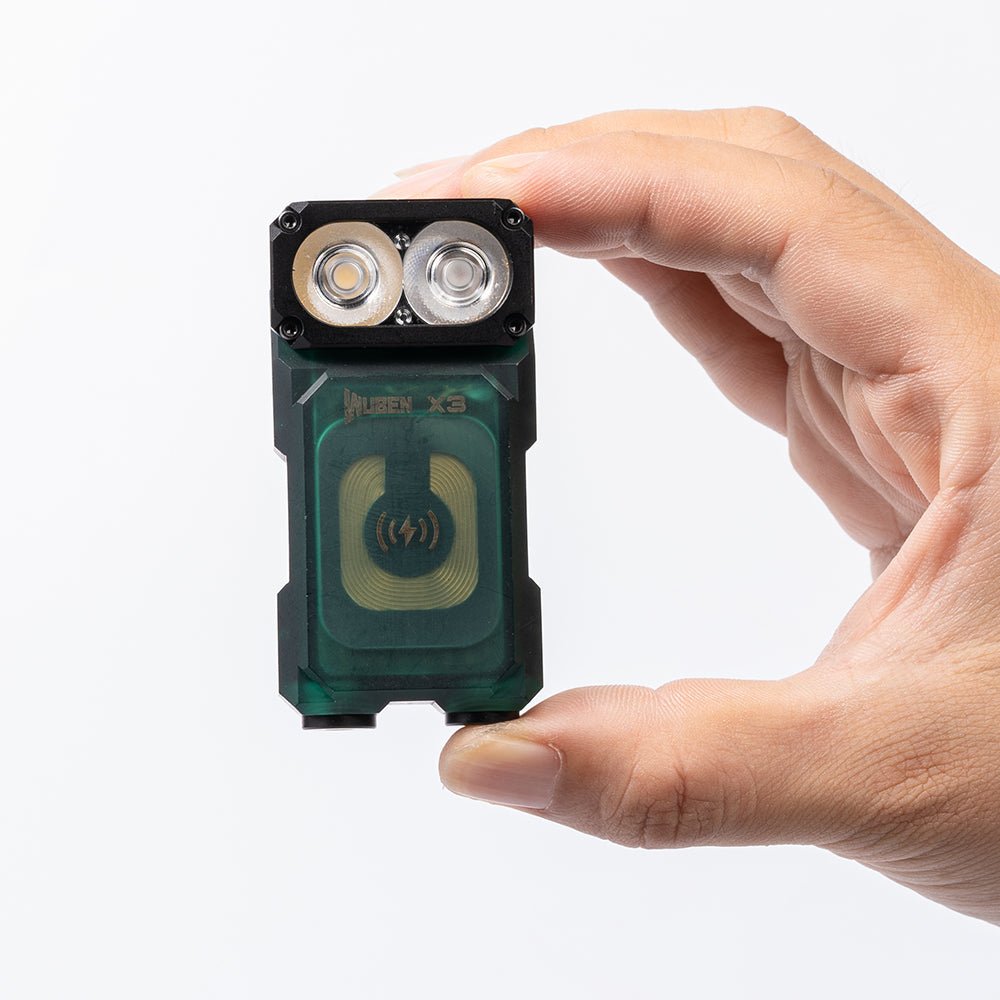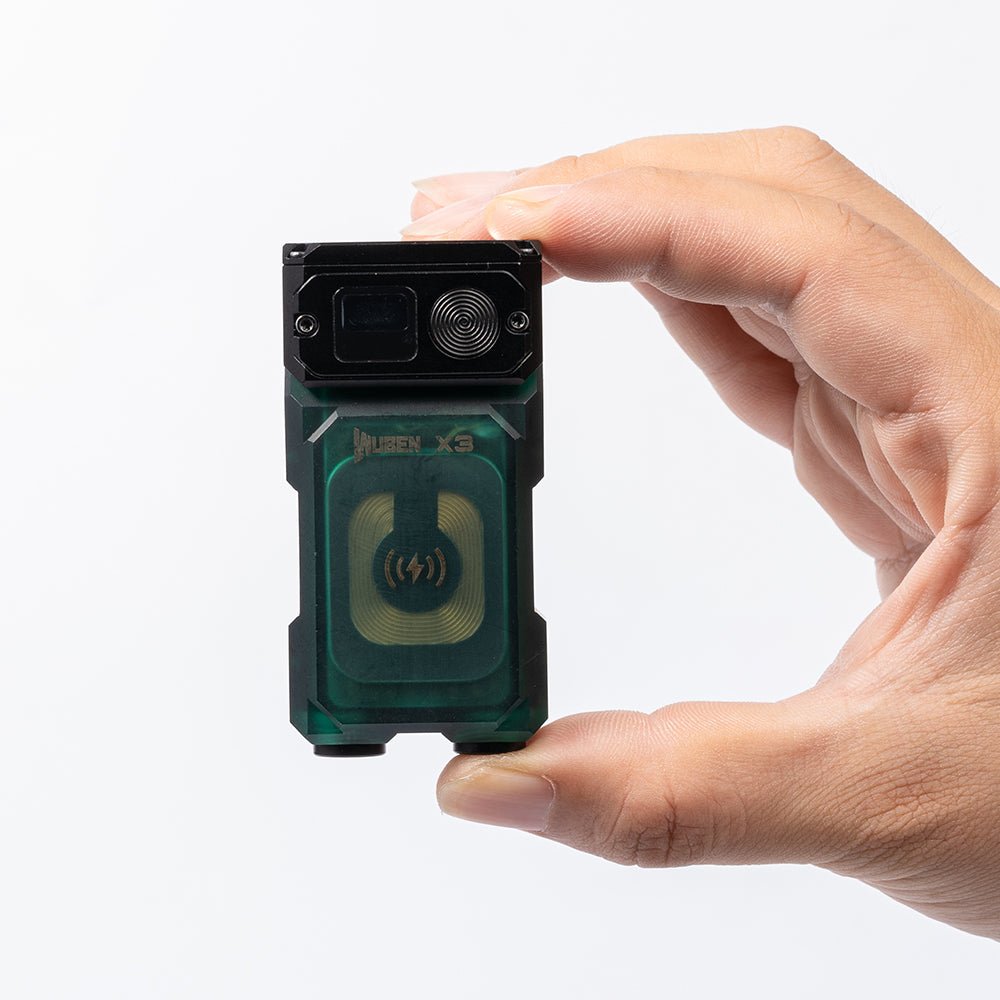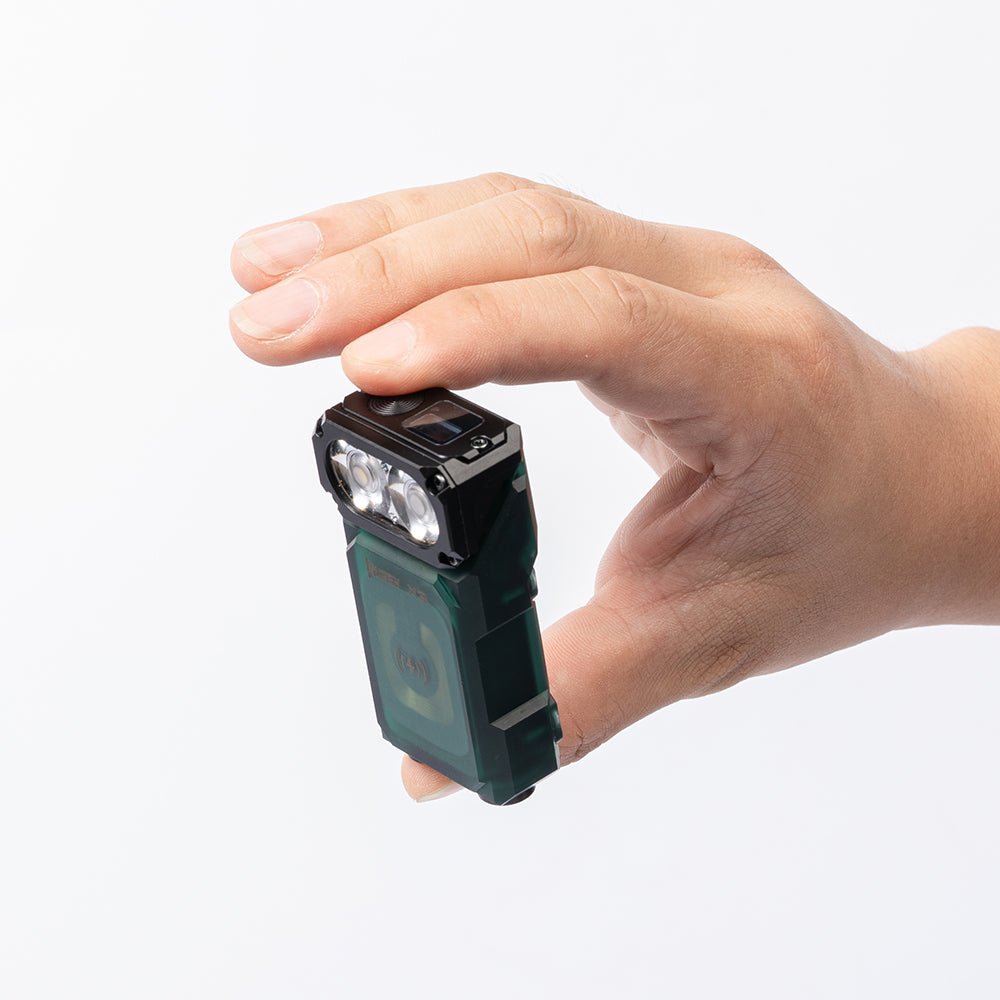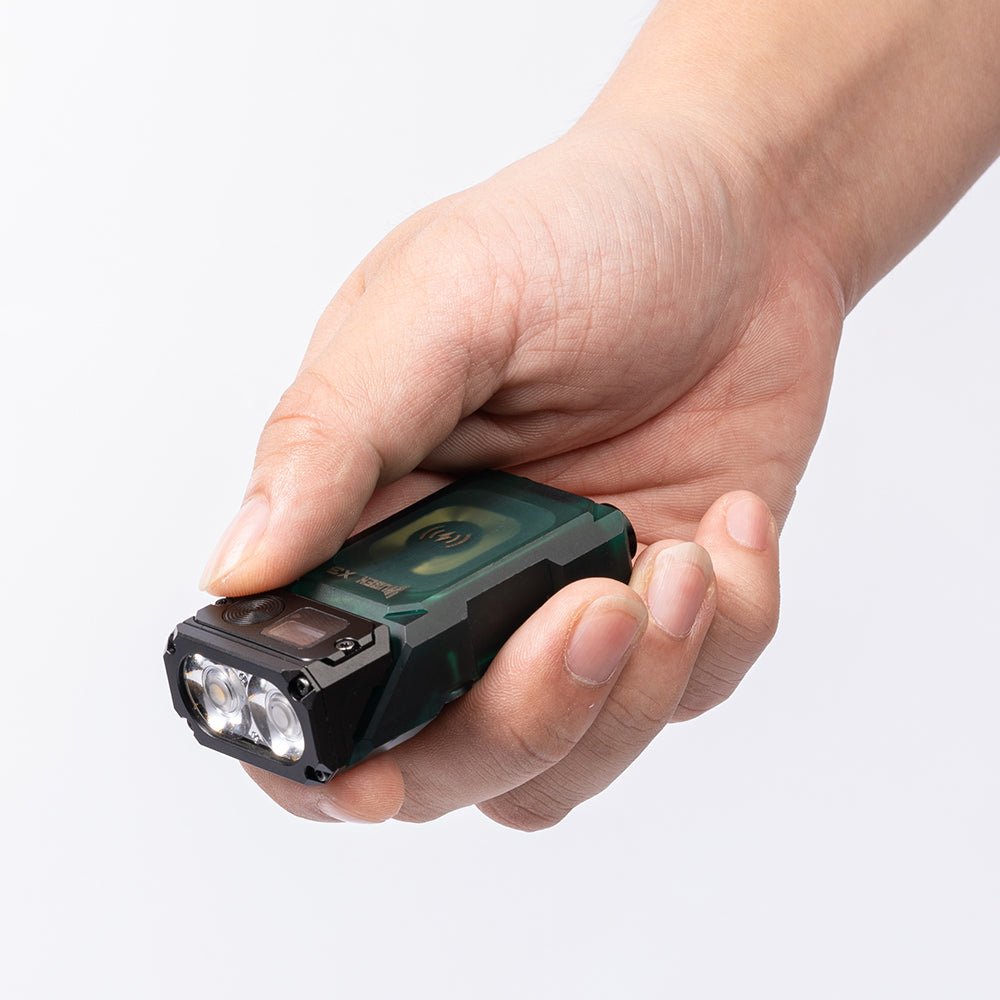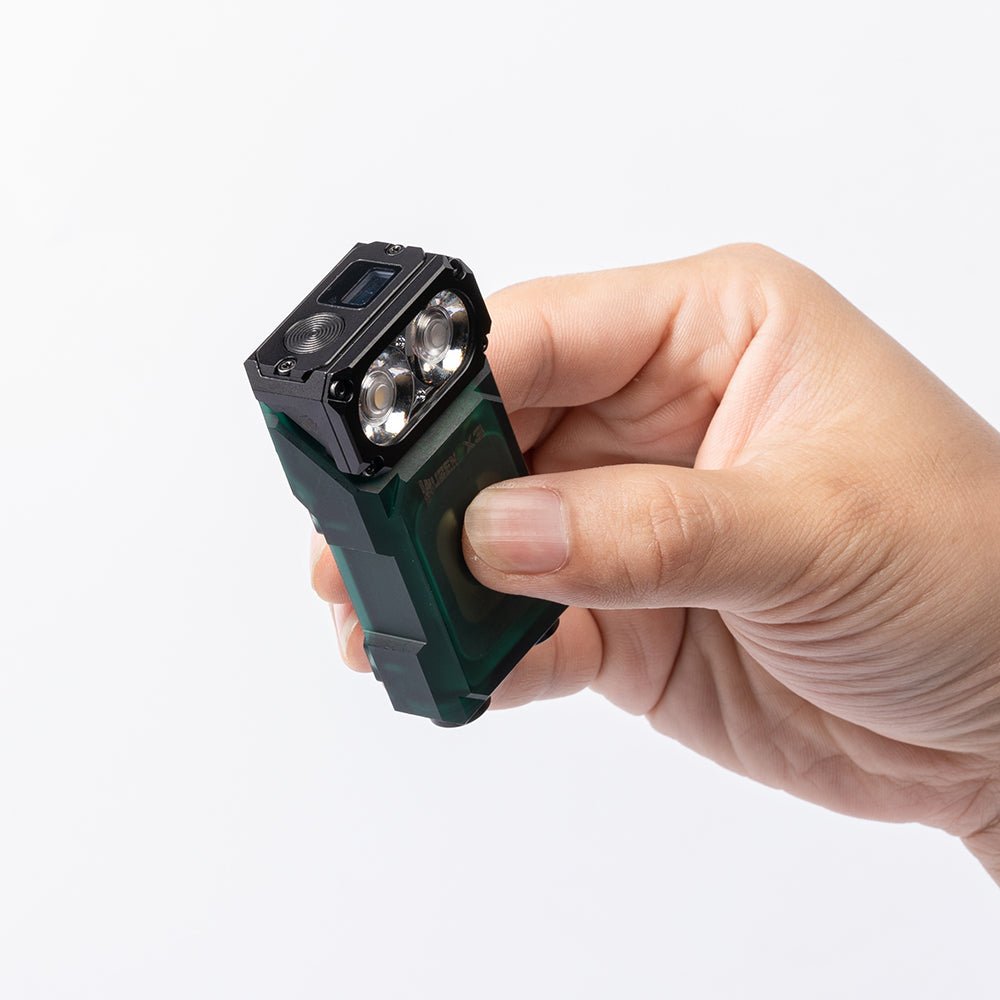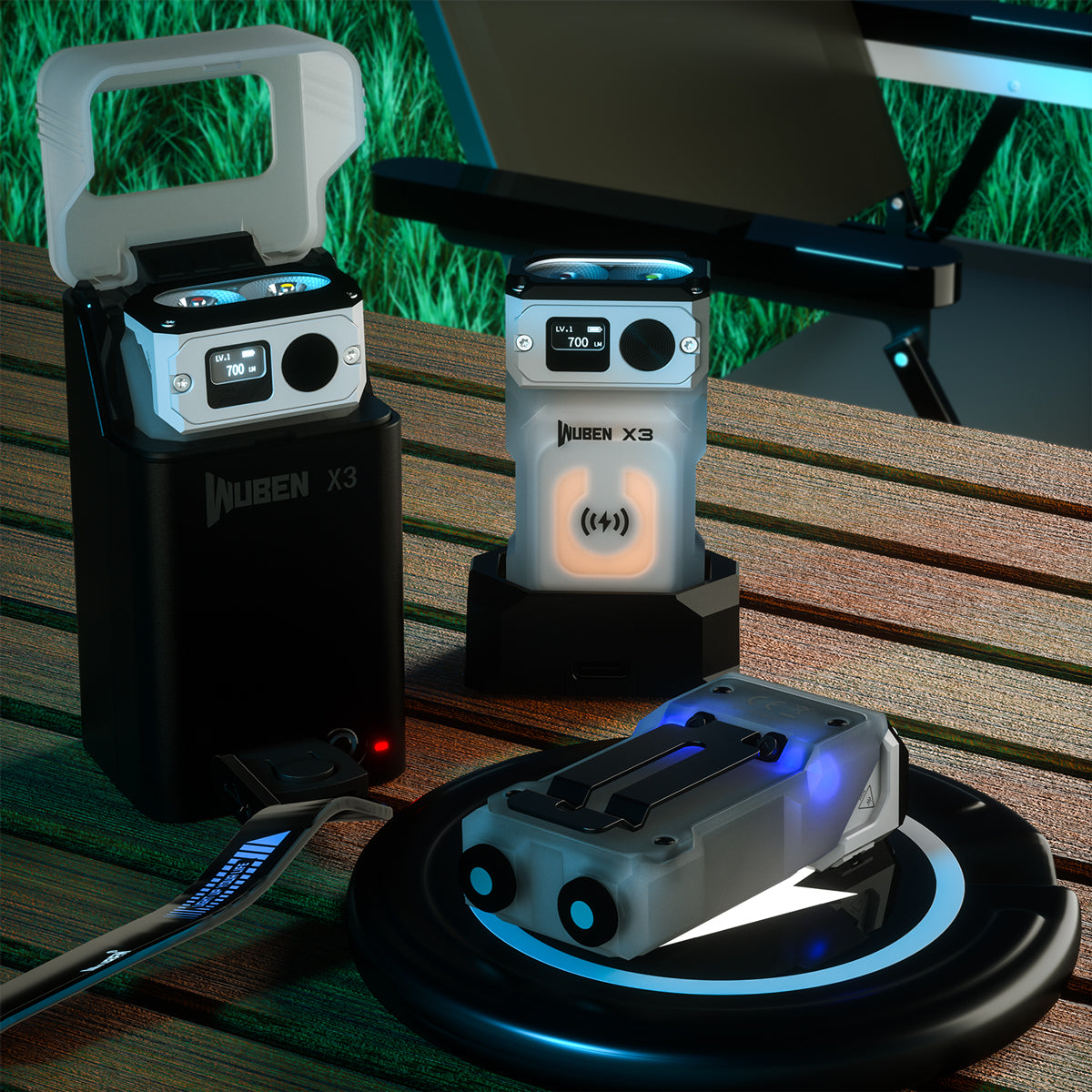 Lightok X3 Owl EDC Flashlight - Your Best Owl Light Choice
Sale price
$81.99
Regular price
$81.99
Wireless Charging: Conveniently charge the flashlight in the wireless charge box, eliminating the need for extra batteries or cables.
180° Rotating Head: Adjust the beam direction and coverage for precise illumination with the unique 180° rotating head.
Long runtime and Powerful output: With the 3000 mAh charging box, X3 has 100+ day battery life and max 700 lumens.
Dual LEDs: Versatile lighting options with powerful white LEDs for focused illumination and night-vision-friendly red LEDs, making it adaptable to various environments.
Lightweight Design: Weighing just 65g and perfect for outdoor gear.
Magnetic Base: Attach securely to metal surfaces for hands-free operation, ideal for intricate projects and tight spaces.

Safe & secured checkout
Brand New Lightok X3 is in Wuben Official Store Now - The Best EDC Flashlight You Can Rely On


Wuben X3 is a multi-functional LED EDC flashlight with a 180° rotating head, 70g ultra-light weight, wireless charging, magnetic base, dual LEDs (red and white), visual battery indicator, 700 lumens and multiple lighting modes. It is a great tool for outdoor activities, home security, and night work.


180° Rotating Head
The lamp head can rotate around the axis, achieving a 180° all-around adjustment, allowing you to adjust the angle according to your preferences effortlessly.




Only 70g
Weighing merely 70g, X3 offers an exceptionally lightweight experience, surpassing even that of Bluetooth earphones. Its miniaturized and exquisite design, coupled with ergonomic considerations, ensures a comfortable grip while balancing performance and practicality. The reinforced external details and internal structure have been engineered for enhanced durability, making it resilient against impacts, corrosion-resistant, and ensuring rapid heat dissipation.




Dual LEDs (Red and White)
Featuring the Samsung LH351D high Color Rendering Index (CRI) LED and the 650nm Luminus SST10 red light LED.

The white light mode delivers a maximum output of 700 lumens, providing a beam distance of 102 meters. On the other hand, the red light mode ensures non-glaring illumination, making it perfect for preserving night vision without causing any discomfort to the eyes.




Glow in the Dark - Easy Positioning at Any Time(White version)
The white version of Wuben X3 uses glow-in-the-dark material, which can emit a faint light even in the dark. This makes it very easy to locate the flashlight at any time.




Wireless Charging, Secure and Portable
X3 is compatible with most wireless chargers available in the market. Simply place the X3 on the portable charging box (or base) to initiate the charging process, effectively preventing device interface wear and energy loss. The intelligent power-off technology enhances battery durability, ensuring safe charging without overheating issues.




Magnetic Attraction, Easy and Portable to Wear
The X3 flashlight features a strong magnetic tailcap that can be freely attached to any iron or metal surface. Additionally, the rotating head allows for easy angle adjustments, enabling all-around illumination.




Powerful Grip Clamp, Flexible Fastening
With its compact and adorable design, the X3 flashlight weighs a mere 70 grams, making it easy to carry and clip onto various locations such as pockets, backpacks, hat brims, belts, and more. Its lightweight nature allows for smooth usage, so you can clip it wherever you desire and enjoy its functionality effortlessly.




Fearless Battery Life, Long-lasting Endurance, 3000mAh Large Capacity Portable Charging Box.




Smart Monitoring, Stay Informed of the Battery Level
The OLED liquid crystal display accurately shows brightness values and real-time battery capacity, making the remaining power easily visible. Additionally, it provides low battery alerts, ensuring you never miss the optimal charging time.




4 Color Options, Choose Your Favorite
X3 is available in four colors and comes with two types of charging box (You can also choose a base for the X3). The blue X3 is paired with a white charging box, and the white X3 can glow in the dark.




IP65 Waterproof Rating, 1-meter Impact Resistance
Unfazed by heavy rain, effortlessly handling various harsh weather conditions. Even on rainy days, nothing can stop you.




Wuben X3 is a powerful and versatile EDC flashlight that is perfect for a variety of occasions. It is ideal for outdoor enthusiasts, such as camping, hiking, biking, and other outdoor activities. It is also suitable for everyday use, such as lighting up your home, garage, or shed. Additionally, it is perfect for EDC enthusiasts, as it is small and portable and can be carried with you wherever you go.


Wuben Lightok X3 Best EDC Flashlight Parameters
Really nice pocket light
The white LED is a bit floody, but for the size of the flashlight is more than adequate. The red LED is a bit more focused and still has plenty of spill on the sides.
Build quality is top notch, and even though small, quite easy to hold on.
Switching between modes is easily done with the clicky button.
Lightok X3 Owl EDC Flashlight - Your Best Owl Light Choice
Small yet big innovation to edc
Lightok X3 owl Flashlight - super hi tech, very bright - a real joy!
This small flashlight has LED display of brightness levels, excellent control scheme and looks really high tech! It also works great as a flashlight! Very satisfied, and really enjoy the product.
Amazing EDC
Light is great, it's small and perfect to just throw in the pocket. I love how you can clip it on your hat or backpack as well. The charging case is perfect to keep in your car or backpack. I have multiple lights, mainly nitecore (10 of them) and this one has made it to the top of my EDC list.
I also appreciate the red light function! I have a 2 year, and when camping we use the red light for her nightlight.
I look forward to getting more Wuben lights in the future
X3 What an amazing little thing
I love this light, I carry it and use it every day, it's ideal for an EDC and great for this time of the year walking in the dark, also use it at night to check on the little ones with the 1 lumen red light.