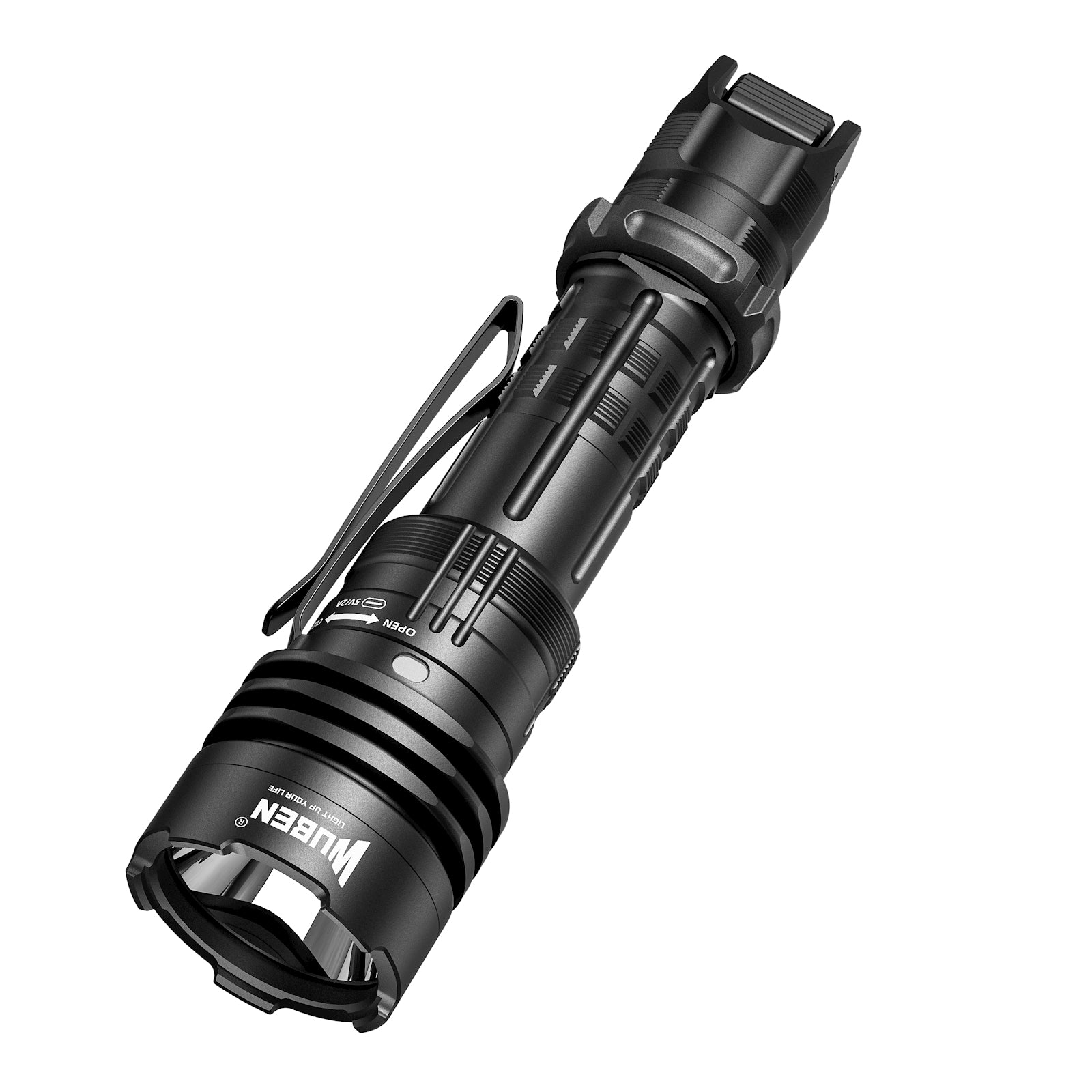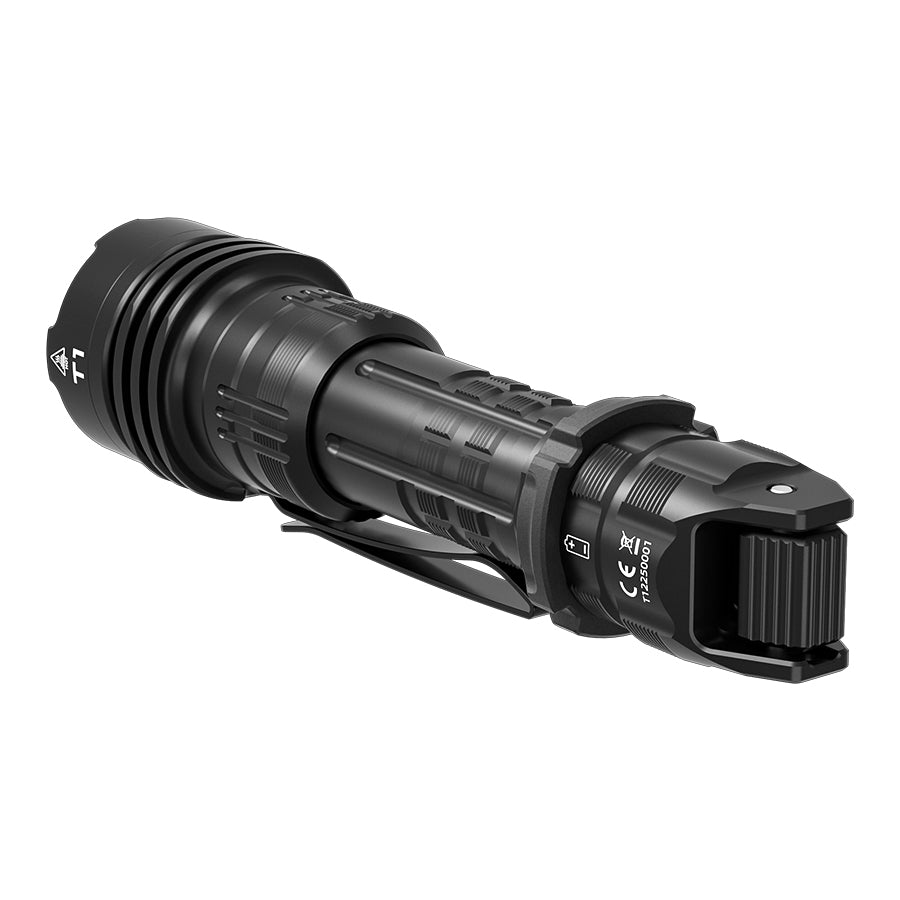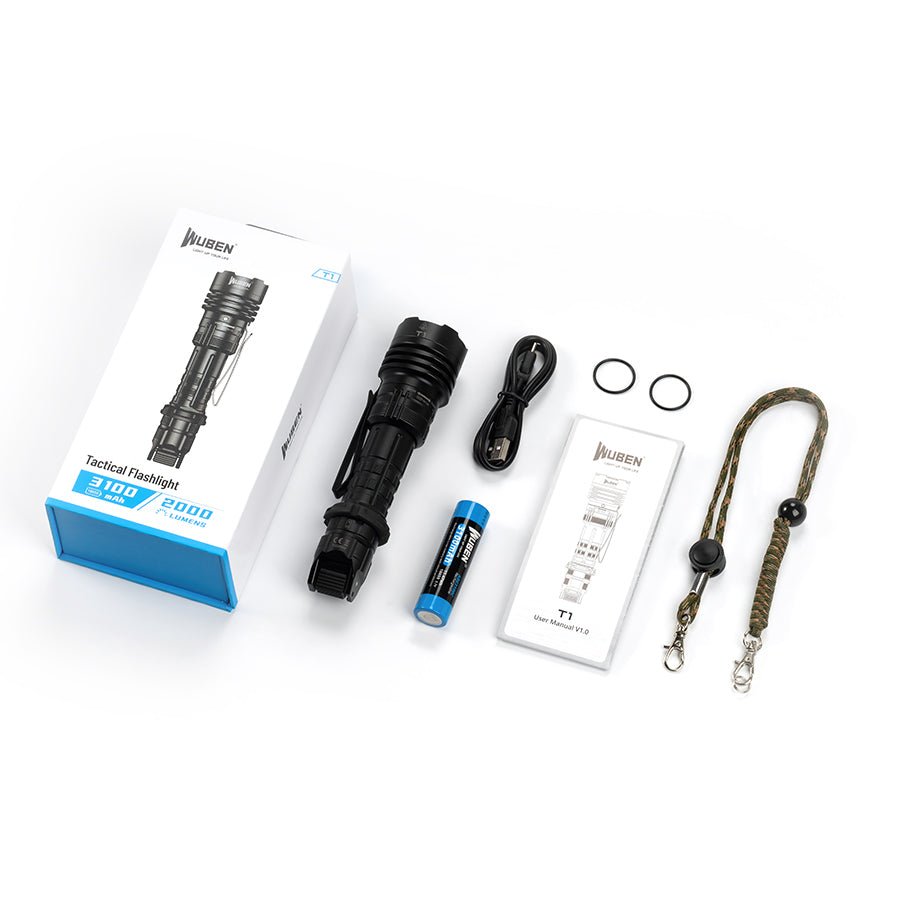 T1 Best Tactical Flashlight - 2000 Lumens
Sale price
$89.99
Regular price
$89.99
Unique Lever Tail Switch: The unique tail design makes pushing and pressing reach different lighting modes. Besides, outdoor mode and tactical mode can be quickly switched at any time.
Mechanical Seal USB-C Charging Port: Powered by a 18650 Li-ion battery of 3100mAh, T1 can be charged with a Type-C cable. Mechanical seal design to better protect the charging port from external damage, which is more reliable and practical.
Strong Performance: With a LUMINUS SST40 LED, T1 delivers up to 2000 lumens high output, and its longest beam throw is up to 498 meters.
Long Runtime Tactical Flashlight: Features up to 100-hour runtime making this the perfect tactical light for hiking, camping, hunting, and self-defense with its exceptional performance.
Reliable & Professional: Tactical tail switch, IP68 waterproof rating, and 1.5-meter impact resistant rating, making it ideal for outdoor activities!
30-day return & 5-year warranty: hassle-free return process for all our high-quality Wuben Easy Carry Light! We are confident that our products will speak for themselves.
Safe & secured checkout
T1 Best Tactical Flashlight - 2000 Lumens
Sale price
$89.99
Regular price
$89.99
Easy & Smart Operation

Allows users to operate the T1 with a single hand.
Unparalleled Performance
Allows you to see up to 498 meters away with its long beam throw.
Tactical Mode & Outdoor Mode
Easy switching between the two modes to meet your needs at any time.
Extra Protection
The mechanical seal prevents dirt or grime from being trapped in the charging port.
Battery At A Glance
T1 shows you its battery status via red & blue indicators.
Easy Carry
Designed with portability in mind, T1 allows you to carry around without hassle.
T1 Best Tactical Flashlight - 2000 Lumens
T1 Tactical Flashlight - 2000 Lumens
T1 Tactical Flashlight - 2000 Lumens
Good light
A good tactical flashlight. Solid build and charging port has extra weatherproofing with screwed on ring. Wish it was switchable to anduril but otherwise everything is good. The size looks like it could be developed for 21700 battery in future.
Great Flash Light
The T1 is my first venture into throwing flashlights and I have to say I'm not disappointed. This light is very easy to use, has a very long throw, has a very bright light, and is small enough to carry on your person. I already have a L50S and I have to say the USB-C port on the T1 is a very nice upgrade from my L50S. It makes charging very easy. All in all, I really do like the T1 and I hope one day to add more throwing flashlights to my collection. Wuben is a great brand and I have yet to be disappointed in either of the products I have bought from them.
Puissante
Bonne autonomie, facile à utiliser