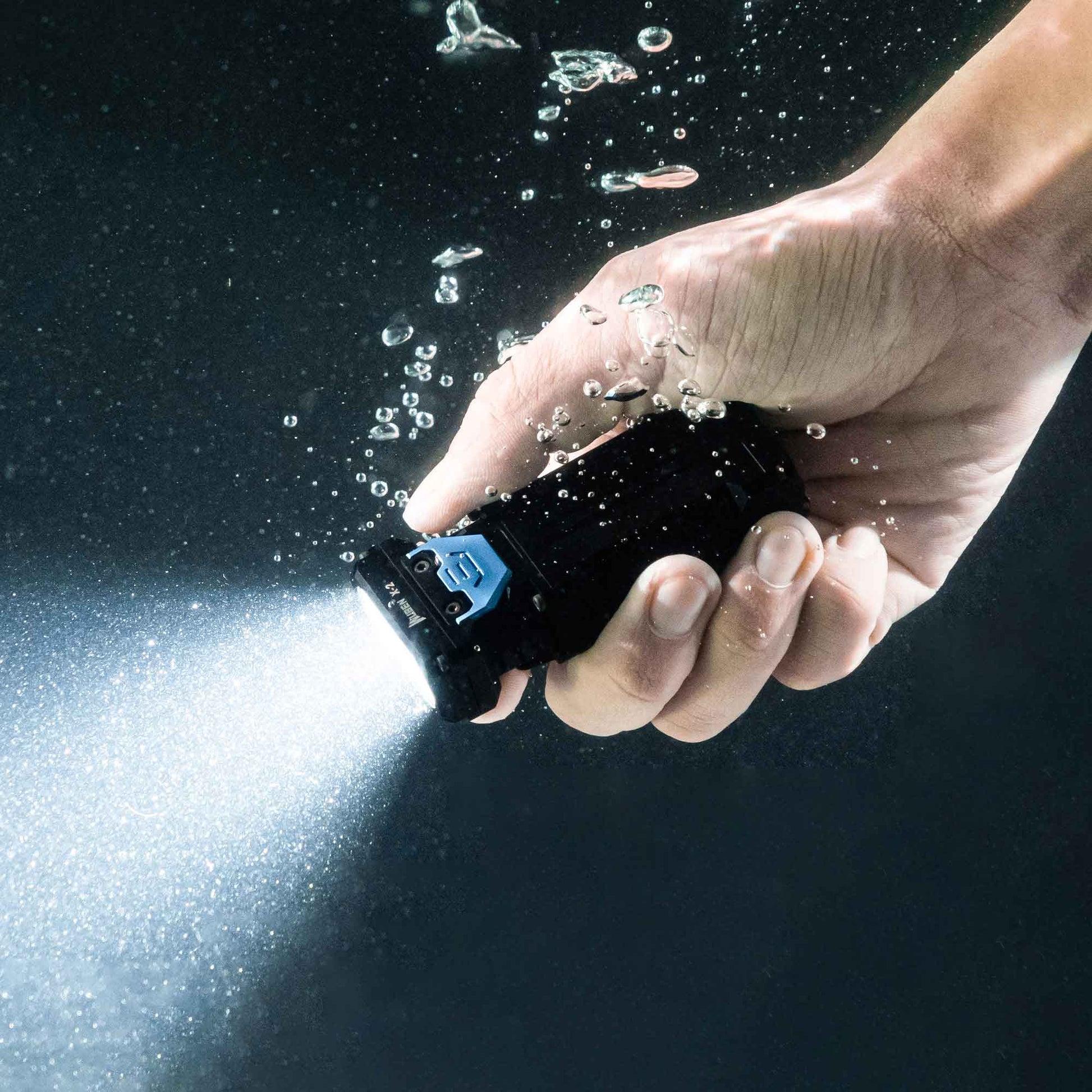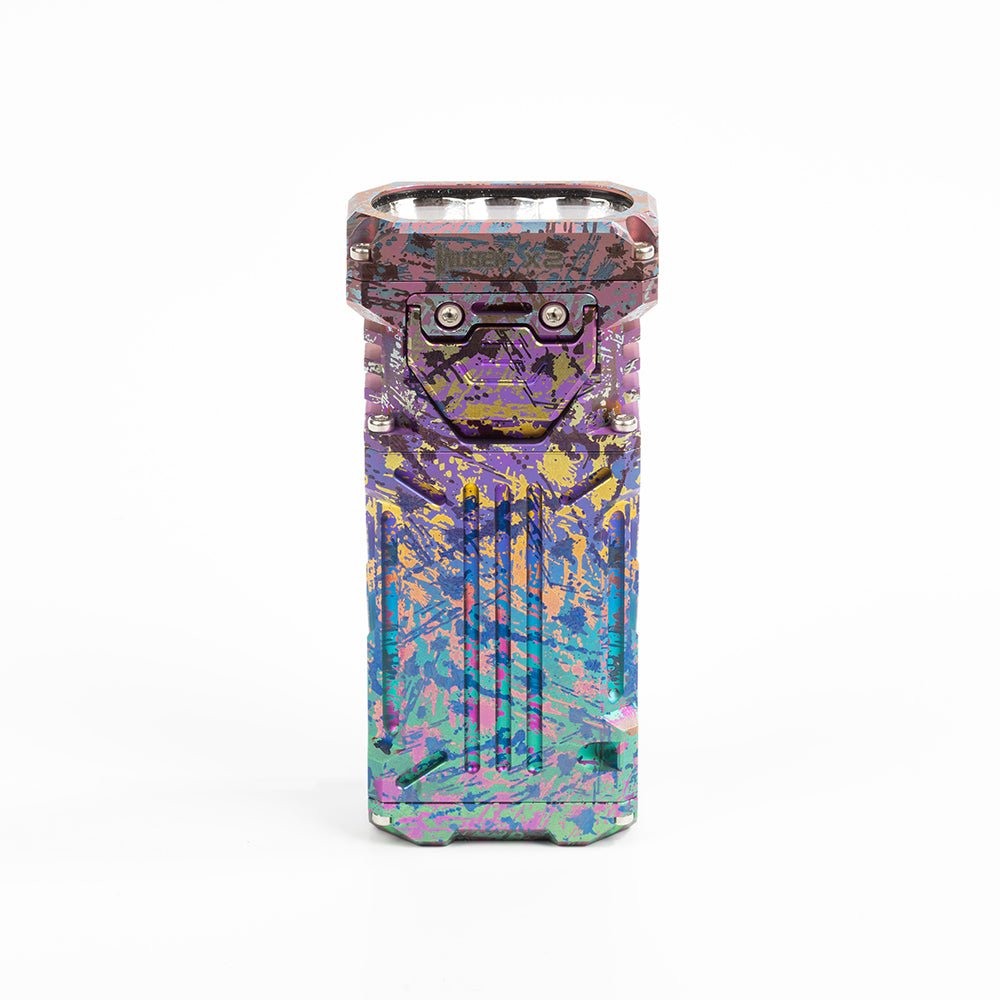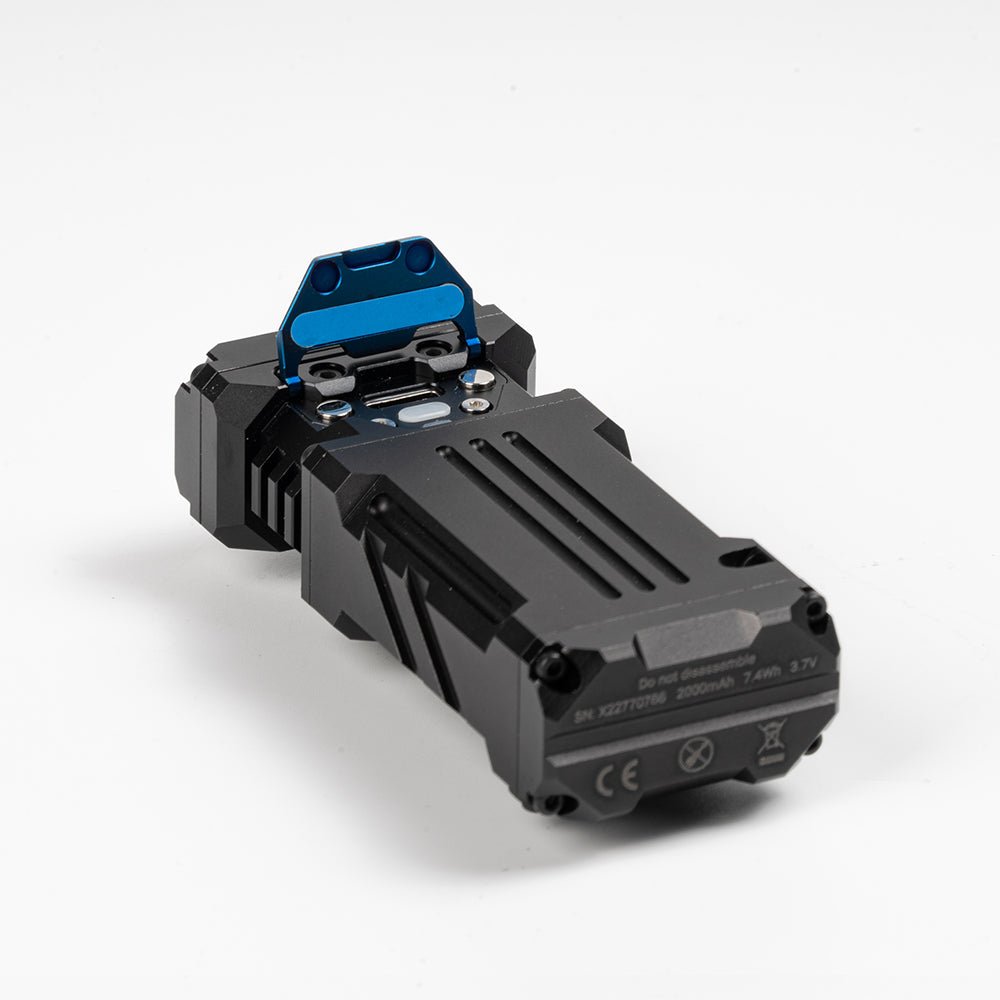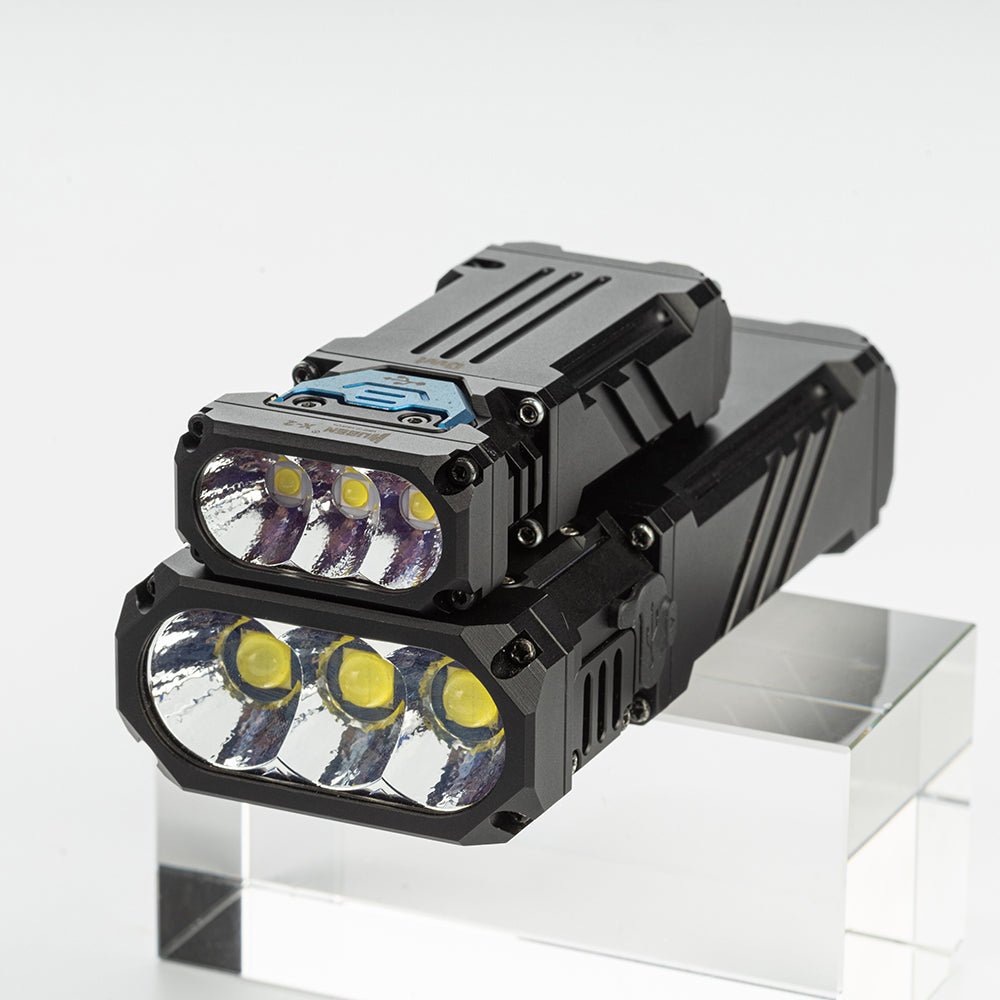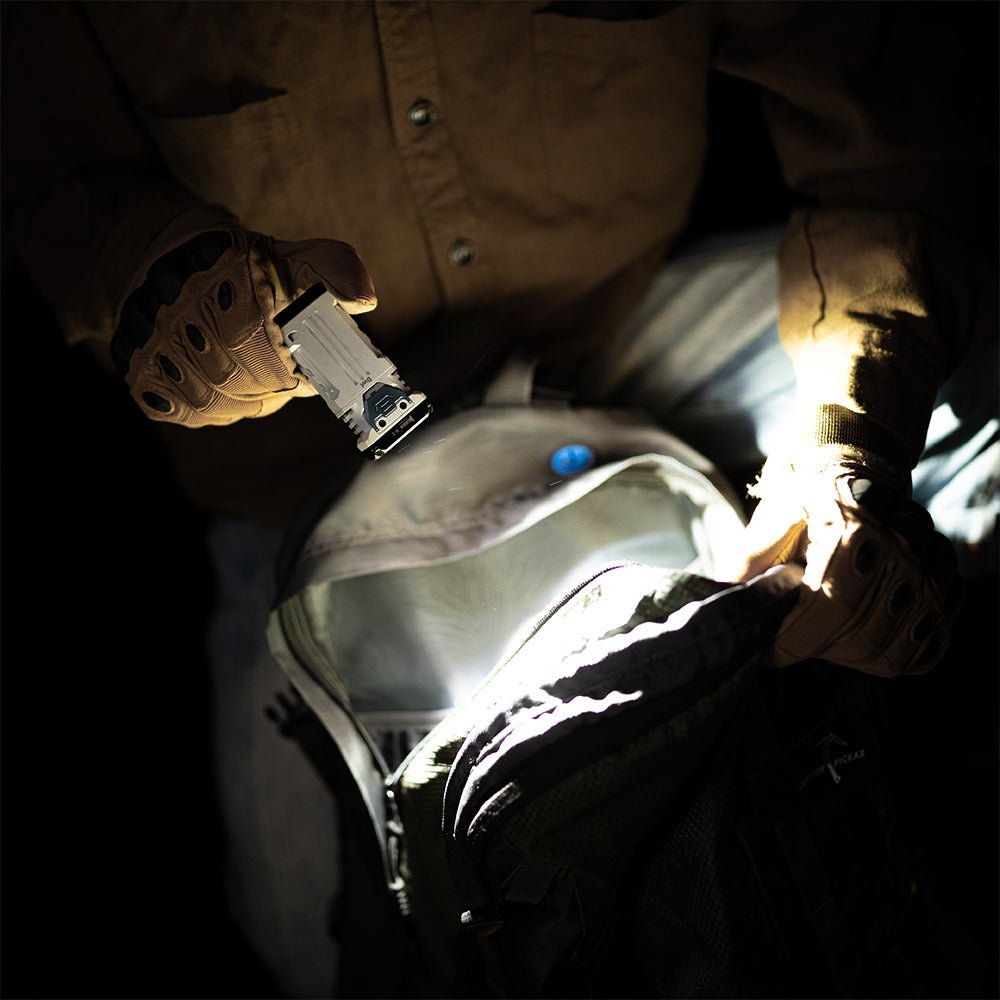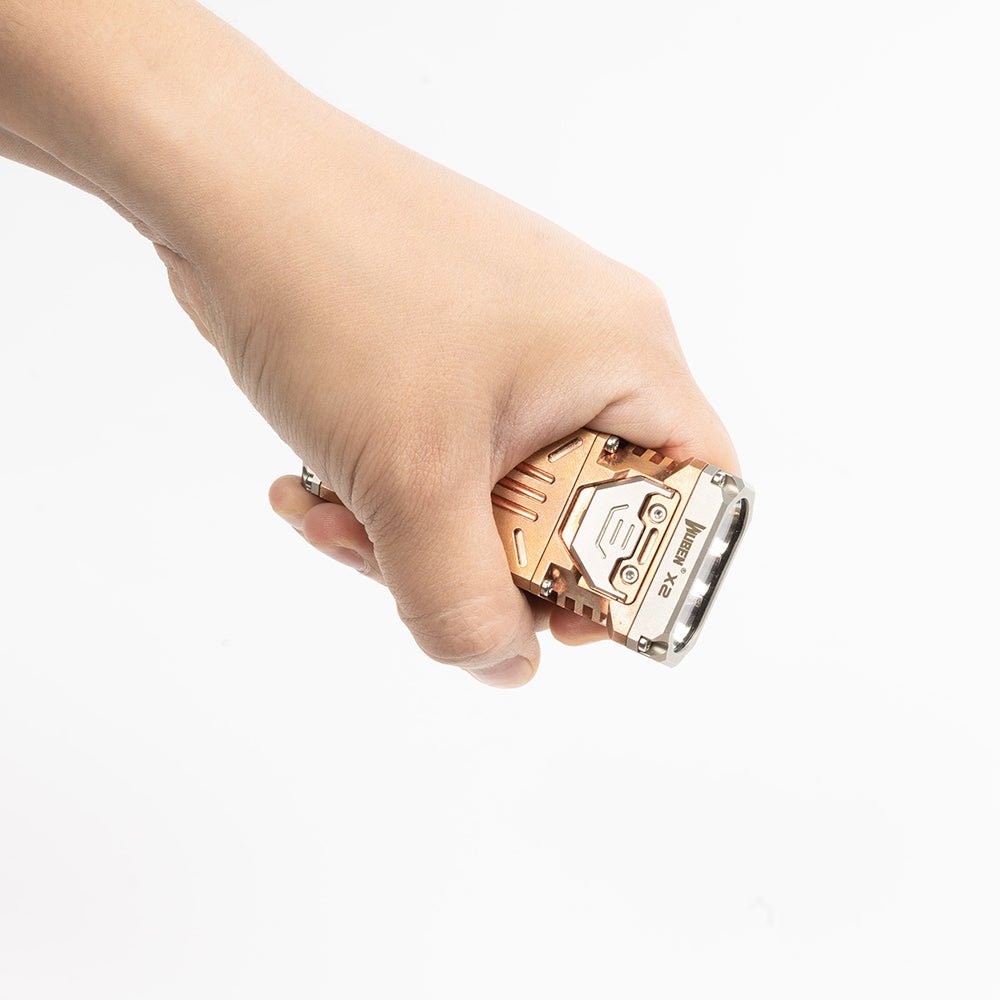 Wuben Lightok X2 Bundle - All Colors in One
Sale price
$1,664.00
Regular price
$1,664.00
Improved Visibility: Maximum brightness of 2500 lumens and Beam Distance of 146 Meters.
Long Battery Life & Fast Charging: The X2 is powered by 2000mAh batteries, providing up to 80 hours on Low mode and can be fully charged in 3 hours.
Ultra-Compact and Lightweight: The X2 is a must-have edc flashlight, just weighing 4.06 oz, fitting in your palm effortlessly.
Innovative 3-in-1 Button: The button serves as a switch, offers stress relief, and provides water and dust protection for the type-C USB charging port.
Versatile Modes: The X2 offers 4 lighting modes (Low, Med, High, Turbo) and 2 flashing modes (Strobe, SOS) for various scenarios.
30-day Return & 5-year Warranty: We offer a hassle-free return process and a 5-year warranty on all our high-quality Wuben Easy Carry Lights.
Safe & secured checkout

The Wuben X2 is a robust and versatile flashlight designed to meet the diverse needs of users in the industry. With an impressive maximum brightness of 2500 lumens and a remarkable runtime of up to 80 hours on its lowest setting, this flashlight ensures ample power reserves for extended expeditions.


Compact and lightweight: The Wuben X2 boasts compact dimensions of 85mm in length and a mere weight of 115g, ensuring effortless portability and easy handling.

Outstanding brightness: Capable of generating up to 2500 lumens, the Wuben X2 is perfectly suited for various tasks such as camping, hiking, and home defense.
Impressive beam distance: With a beam distance reaching 146 meters, the Wuben X2 effectively illuminates expansive areas, making it an ideal choice for diverse applications.
Versatile lighting modes: The Wuben X2 features six distinct lighting modes - low, medium, high, turbo, SOS, and strobe, enabling users to select the optimal mode for their specific requirements.
Rapid Type-C charging: The Wuben X2 is equipped with fast charging capabilities through its Type-C port, ensuring swift recharge times and minimal downtime.
Convenient charging hand rope: For on-the-go charging convenience, the Wuben X2 includes a practical charging hand rope.
Grip with fluorescent powder: The Wuben X2's grip can be customized with fluorescent powder, facilitating easy location and retrieval in low-light conditions.
Watertight and dustproof hybrid UV glue: Utilizing a watertight and dustproof hybrid UV glue, the Wuben X2 guarantees superior protection against environmental elements.
Crafted with precision techniques: The Wuben X2 is a testament to meticulous craftsmanship, incorporating anodizing, laser engraving, and CNC machining for exceptional quality and durability.


The Wuben X2 is a peerless compact flashlight that boasts an impressive 2500 lumens output, making it the brightest in its size category. With its small form factor measuring only 85mm in length and weighing just 115g, the X2 is an ideal companion for outdoor adventures and everyday carry.




The X2 is available in 8 distinct versions, featuring various colors, materials, and finishes to cater to diverse tastes and preferences.




The Wuben X2 is a powerful and adaptable flashlight with 8 versions and 6 lighting modes, rendering it ideal for a wide range of applications, including hiking, camping, and emergency situations.

Turbo
High
Medium
Low
Strobe
SOS


Equipped with a multi-functional charging lanyard, the Wuben X2 enables users to carry and charge the flashlight conveniently on the go. It also provides Type C charging support for other compatible devices, ensuring users stay prepared for their outdoor pursuits.




Powered by a built-in 2000 mAh battery pack, the Wuben X2 delivers an impressive runtime of up to 80 hours on the lowest setting, providing reliable illumination for extended periods without the need for frequent recharges.




The Wuben X2 flashlight features an intelligent system that provides users with battery level, flashlight mode, and other information through two-color prompts, making it an exceptionally user-friendly and intuitive tool.




Designed for quick access, the X2 can be effortlessly clipped onto belts, pockets, jackets, or backpacks, making it an essential companion for activities that require mobility and agility, such as hiking and camping.




Wuben X2 is a flashlight with an IP68 rating, which means it offers high-level protection against both dust and water, ensuring reliability and durability. IP68 is an international standard, where "IP" stands for "Ingress Protection," and the numbers 6 and 8 indicate the dust and water resistance levels, respectively.




Included with the Wuben X2 flashlight is a red diffuser, offering versatile functionality, including:


Nighttime illumination
Infrared photography and videography
Safety inspections at night
Illumination of objects and documents in low-light conditions
Illumination of pets during nighttime activities

The red diffuser provides a soft and less intrusive light, preserving night vision and capturing details that may be invisible to the naked eye during infrared imaging.




The Wuben X2 is a powerful and versatile flashlight, boasting high brightness (up to 2500 lumens), an extended runtime (up to 80 hours on the lowest setting), water resistance (IP68), and shock resistance. This makes it an indispensable tool for everyday life and work, catering to a wide range of scenarios, including outdoor activities (camping, hiking, fishing, hunting, etc.) and indoor applications (repairs, maintenance, illumination, etc.).


Wuben Lightok X2 EDC Flashlight 2500 Lumens Parameters
X2
Wuben X2 exceeded expectations! Loving the compact design and the 40% off deal