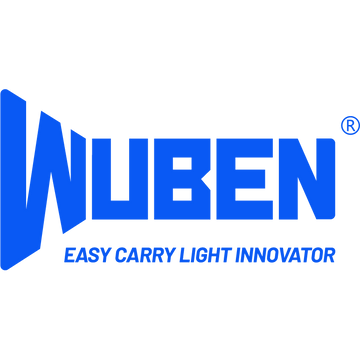 This is not Flashlight, This is Wuben ECL!
Wuben, Pioneers of Easy Carry Lighting (ECL);Easy Carry Light (ECL), Transforming Outdoor Lighting!
What is ECL
ECL (Easy Carry Light) is a type of compact and miniature illumination device designed for easy portability. It falls within the subcategory of EDC (Every Day Carry) electronic products within the larger product category.
ECL breaks away from the drawbacks of traditional flashlights in terms of appearance, lighting methods, user experience, and convenience. It embodies the user's attitude and personality by showcasing features like a refined appearance, compact size, lightweight materials, and exceptional suitability for everyday "light outdoor" carrying.
ECL, based on the needs and pain points of a community of "light outdoor" enthusiasts, is a product born out of the emerging category of outdoor and sports lighting. It caters to the evolving trends and preferences of "light outdoor" activities. ECL is a powerful addition to the lightweight outdoor lighting equipment used by outdoor tribes, emphasizing qualities like compactness, ease of use, finesse, portability, and multifunctional adaptability. Its applications extend to various lighting scenarios, including but not limited to camping, picnicking, hiking, mountain climbing, skiing, night running, exploration, cycling, driving, firefighting, military and police operations, home use, live streaming, photography, cosmetics, and travel.
Wuben ECL vs EDC Flashlight
ECL represents a groundbreaking transformation in the realm of outdoor lighting. This innovation is engineered to deliver top-tier lighting solutions while emphasizing portability. While ECL falls under the umbrella of EDC (Every Day Carry) products, it's important to distinguish it from EDC Flashlights.
EDC Flashlights emphasize daily portability, whereas ECL places a stronger focus on portability itself.
In situations where both ECL and EDC Flashlights offer similar functionality, Wuben ECL boasts a distinct advantage in terms of size and volume, making it one of the most portable lighting solutions available.
The Genesis of ECL
At the heart of the ECL revolution lies the story of Wuben, a brand established by Asim, an avid outdoor enthusiast with a passion for exploration.
Asim's journeys, taking him through the stunning landscapes of Tibet, the allure of France, the grandeur of Dubai, and the wilderness of America in 2015, uncovered a common challenge faced by fellow travelers - the cumbersome burden of carrying heavy and subpar flashlights. Drawing upon his expertise in flashlights, Asim was inspired to create a solution that would redefine outdoor lighting, thus giving birth to the concept of Easy Carry Light (ECL).
The Essence of ECL
ECL transcends being just a product; it embodies the seamless fusion of high-performance lighting with the convenience of portability, ensuring that illumination is agile and adaptable to a multitude of scenarios.
ECL underscores the belief that outdoor enthusiasts should not be encumbered by the weight of their gear, allowing them to be fully engrossed in their adventures.

Redefining Outdoor Adventures
The true innovation of ECL lies in its ability to reimagine the outdoor adventure experience. It acknowledges that the burden of lugging heavy, bulky, and subpar flashlights can significantly diminish the joy of exploration. Through ECL, Wuben offers a solution that empowers outdoor enthusiasts to embark on their journeys with confidence, knowing they have a dependable and lightweight source of illumination. With ECL, the load becomes lighter, and the spirit of adventure soars.
The Wuben X Series
Wuben's dedication to ECL innovation extends across a diverse range of products. Within this lineup, the
Wuben X Series
stands out as a remarkable embodiment of ECL's core principles:
Innovating for Tomorrow
Wuben's commitment to ECL innovation is an ongoing journey.
The brand consistently pushes the boundaries, incorporating cutting-edge technology into their products. By staying at the forefront of technological advancements, Wuben ensures that its ECL products are equipped with state-of-the-art features, enhancing user experiences and safety.
Illuminating the Path Ahead
Wuben's journey as Easy Carry Light innovators is a testament to their unwavering dedication to excellence. Their ECL innovation has redefined how we approach portable lighting, offering a comprehensive range of solutions that cater to diverse needs and scenarios.
Whether it's for outdoor adventures, professional use, or everyday tasks,
Wuben's ECL products symbolize the marriage of convenience and high performance.
As a brand, Wuben's pioneering spirit and commitment to innovation make them a guiding light, illuminating the path ahead for portable lighting solutions. For those who seek reliability, versatility, and portability in their lighting gear, Wuben's ECL products are the answer, ensuring that you can conquer the dark with confidence and ease.
In conclusion,
Easy Carry Light (ECL) is more than just a concept; it's a revolution that empowers outdoor enthusiasts and individuals in their daily lives.
It represents the union of performance and portability, ensuring that illumination is no longer a burden but a trusted companion on the journey of discovery.