When darkness surrounds us, a reliable flashlight becomes an indispensable tool, guiding our way and ensuring our safety. However, not all flashlights are created equal. In this article, we will delve into the captivating world of the brightest flashlights, shedding light on their technological marvels and practical applications.
Factors that Determine Flashlight Brightness
Several key factors work in harmony to deliver a powerful beam of light from a flashlight.
Lumens
, the unit of measurement for brightness, play a crucial role. In addition to
lumens, advancements in LED technology, power sources, and the design of reflectors and lenses contribute
to overall brilliance.
Lumens: Unlocking Brightness
Lumens serve as beacons of light, guiding us in choosing the perfect flashlight. Simply put, lumens measure the total amount of light emitted by a source. Flashlights typically range from a few lumens to several thousand. Understanding this scale enables us to make informed decisions based on our specific needs, whether it's navigating a dimly lit trail or illuminating a vast open space. Selecting the appropriate lumen range ensures optimal illumination.
LED Technology
The emergence of Light Emitting Diodes (LEDs) has revolutionized the flashlight industry, offering unparalleled brightness and energy efficiency. Unlike traditional bulbs, Light Emitting Diodes (LEDs) emit light through the movement of electrons in a semiconductor material, offering a more efficient and durable lighting solution. This technology not only produces brighter illumination but also consumes less power, resulting in extended battery life.
Power Source and Battery Capacity
Choosing the right power source and battery capacity is vital for maximizing flashlight brightness. Flashlights can be powered by a variety of sources, including alkaline batteries, rechargeable batteries, or even built-in rechargeable cells. The battery's capacity directly affects the runtime and overall performance of the flashlight, providing the necessary power to sustain the brightest beam of light.
Reflectors and Lenses
The design of reflectors and lenses significantly influences the quality and projection of light. Reflectors redirect the light emitted by the LED, enabling focused beams or broader coverage. Different reflector shapes and sizes produce various lighting patterns to cater to different requirements. Lenses transmit the light emitted by the reflector, and the choice of lens material can enhance light transmission, further amplifying brightness.
Applications of the Brightest Flashlight
The brightest flashlights find applications in a wide range of scenarios, from outdoor adventures and camping to emergency and rescue situations. These powerful tools illuminate paths during nighttime excursions, provide critical lighting during power outages, and aid in search and rescue operations. Additionally, professionals in various industries rely on the brightest flashlights for their demanding tasks, ensuring safety and efficiency in their work.
Choosing the Perfect Bright Flashlight for You
Selecting the perfect flashlight involves considering various factors. Assessing your specific requirements, such as brightness levels, runtime, and durability, is crucial. Budget considerations also come into play, as the brightest flashlights may vary in price range. By exploring customer reviews and seeking recommendations from trusted sources, you can gather valuable insights and make a well-informed decision.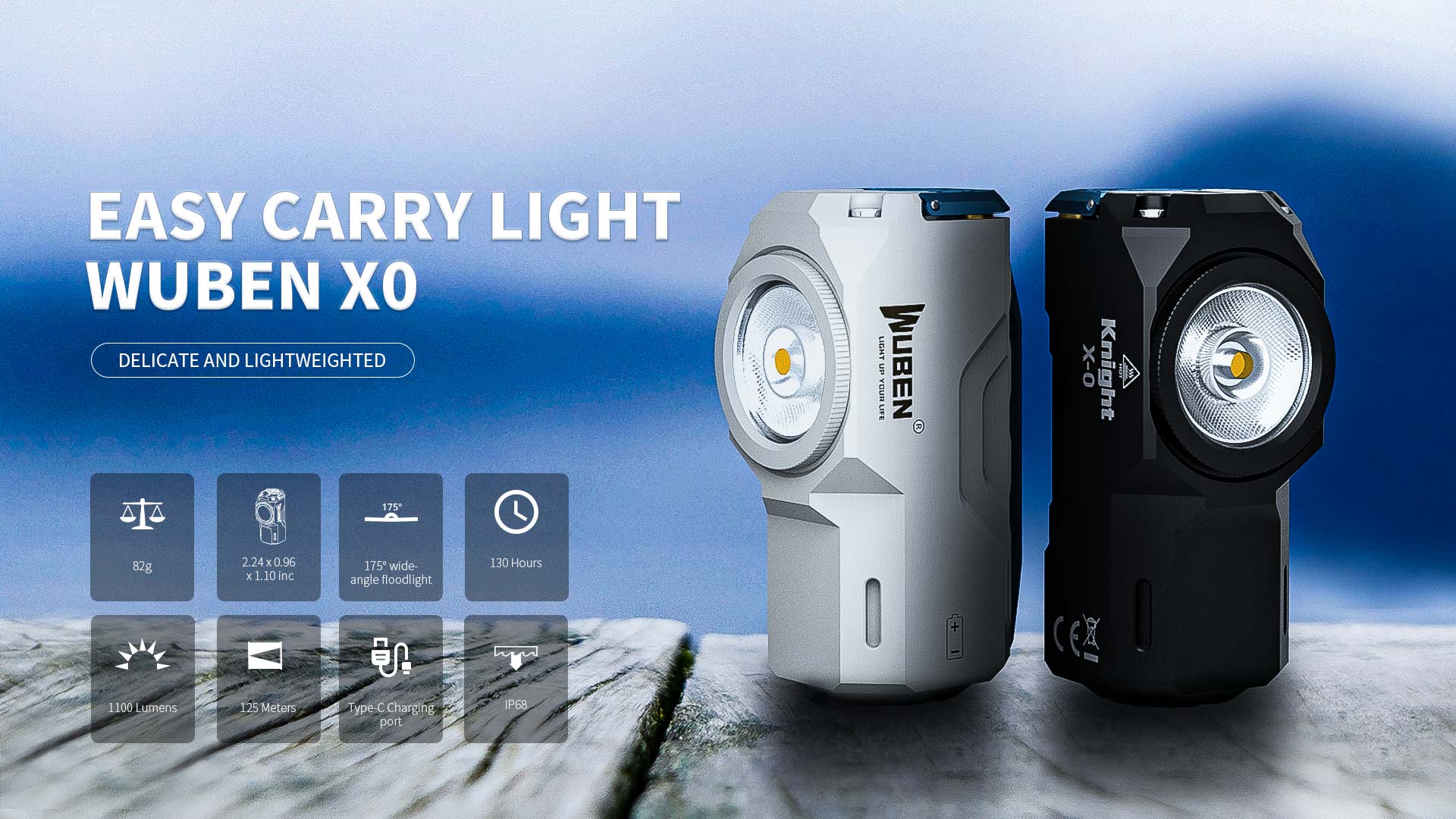 It is important to note that the market offers a diverse array of options, catering to a wide range of preferences and budgets. While the
Wuben X0 flashlight
stands as a compact and highly bright lighting tool, it is just one of the many choices available. Considering your needs and exploring various options will lead you to the flashlight that perfectly suits you.
In conclusion, armed with an understanding of
lumens, LED technology, power sources, reflectors, and lenses
, you can confidently embark on your quest to find the brightest flashlight that will guide you through even the darkest of nights. Illuminate your path and seize every adventure with the brilliance of the brightest flashlights.