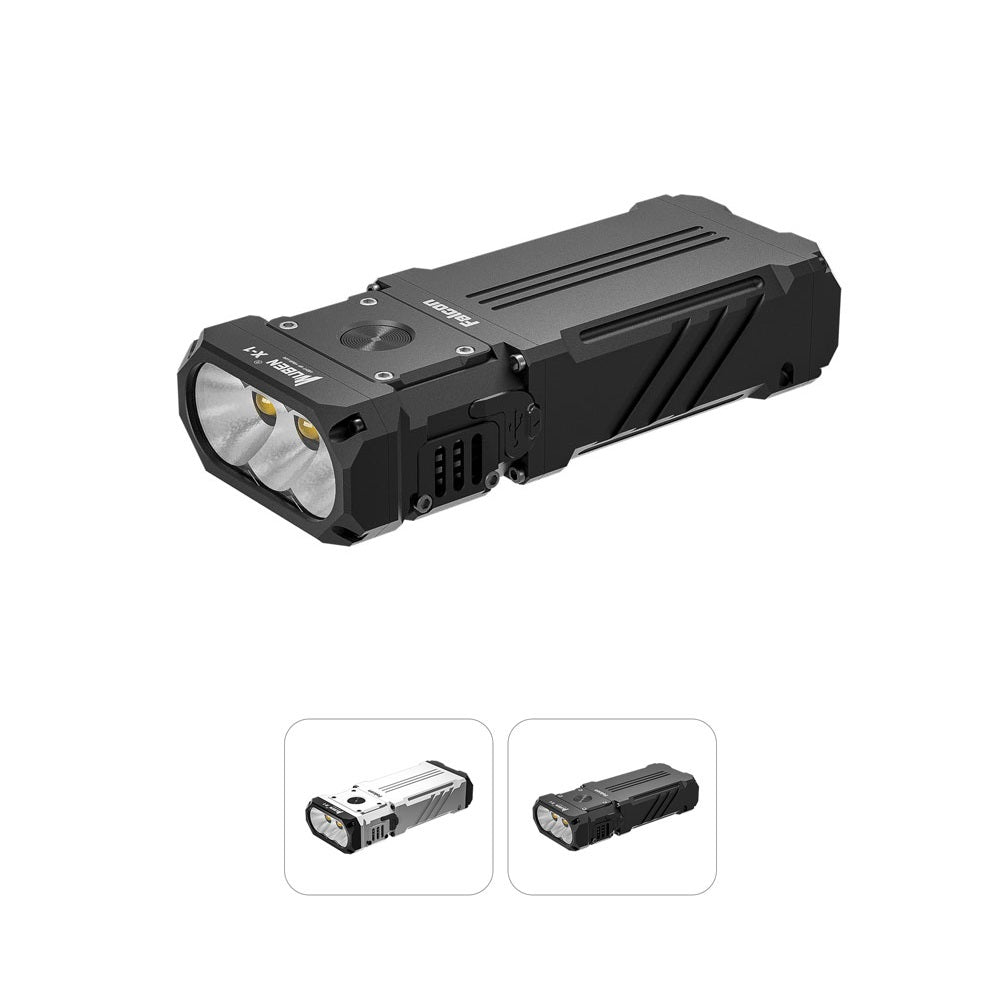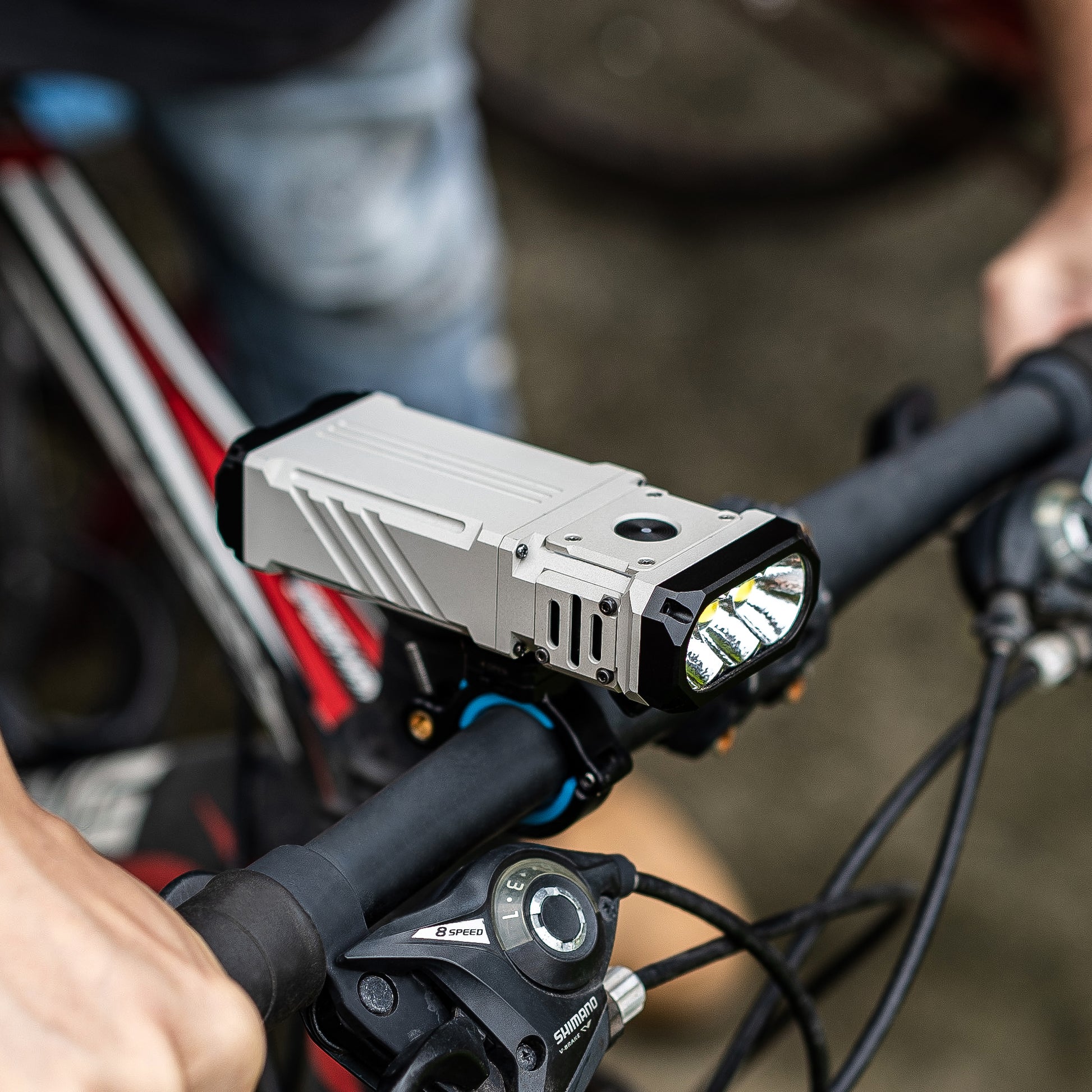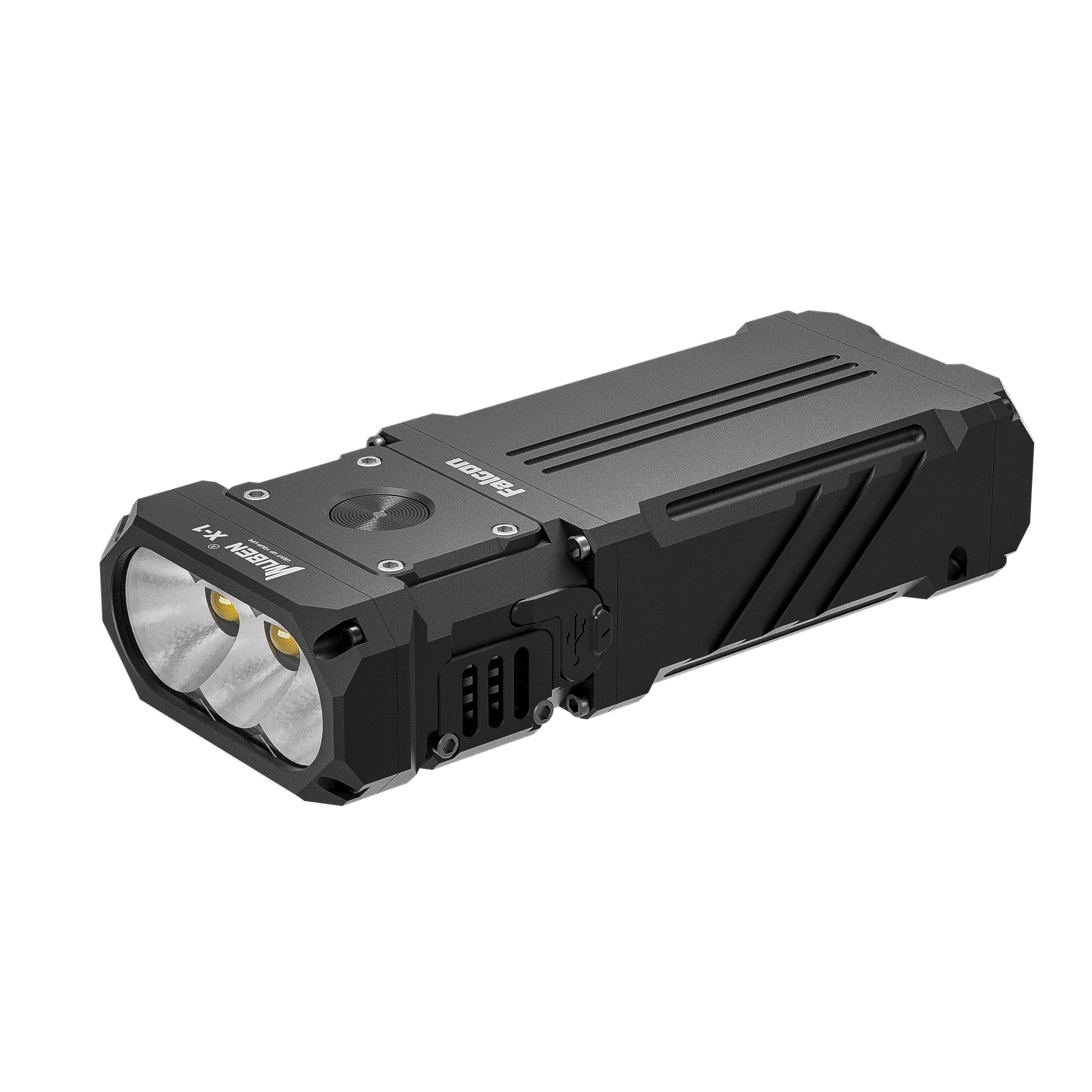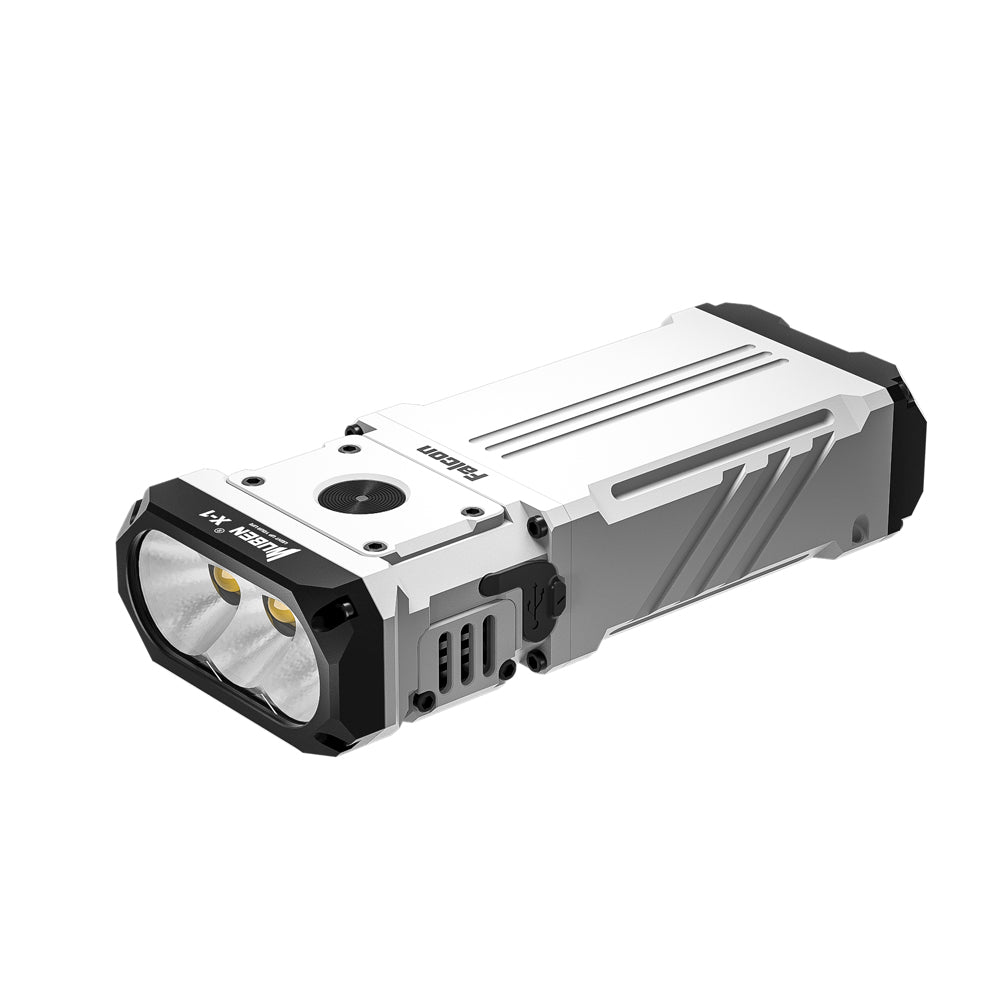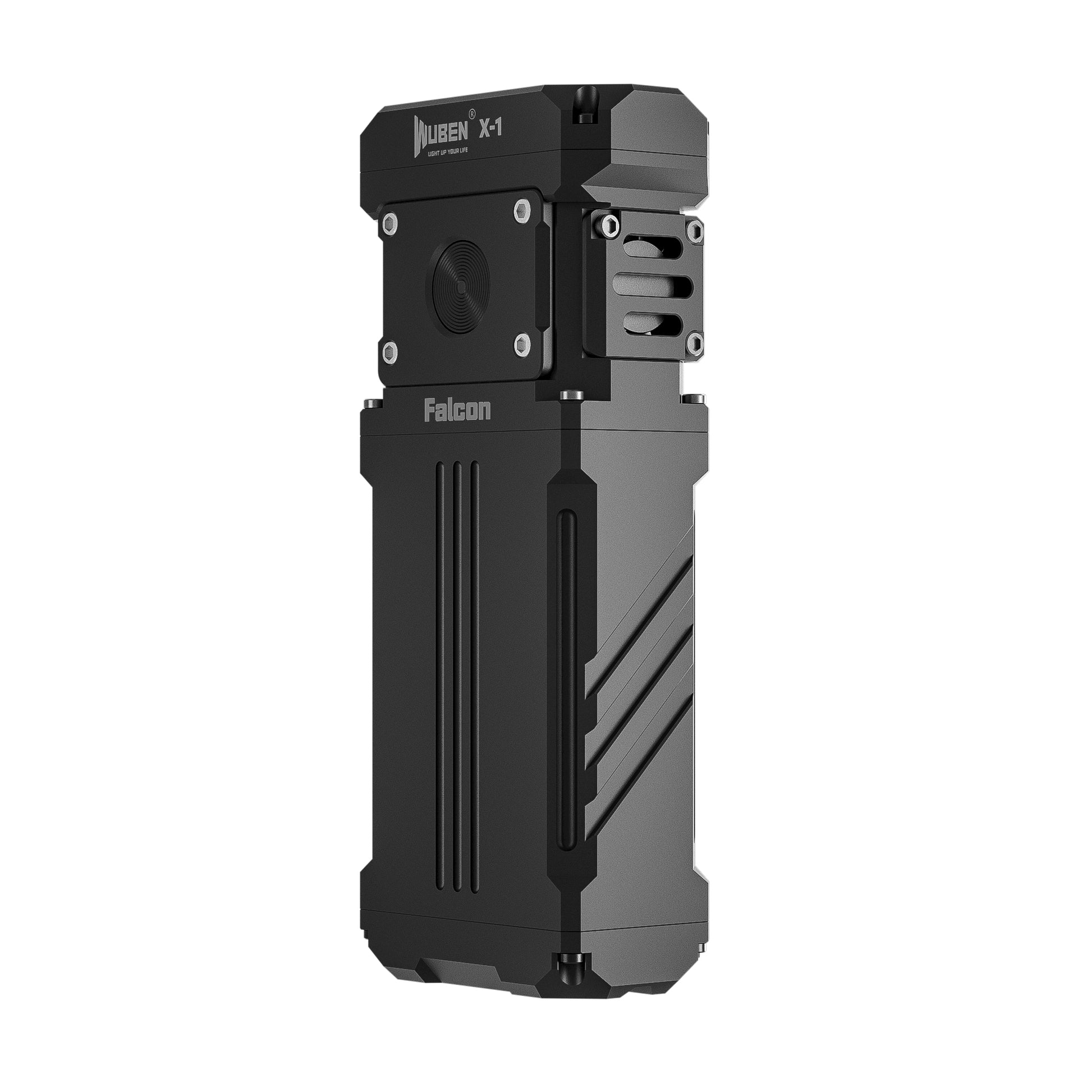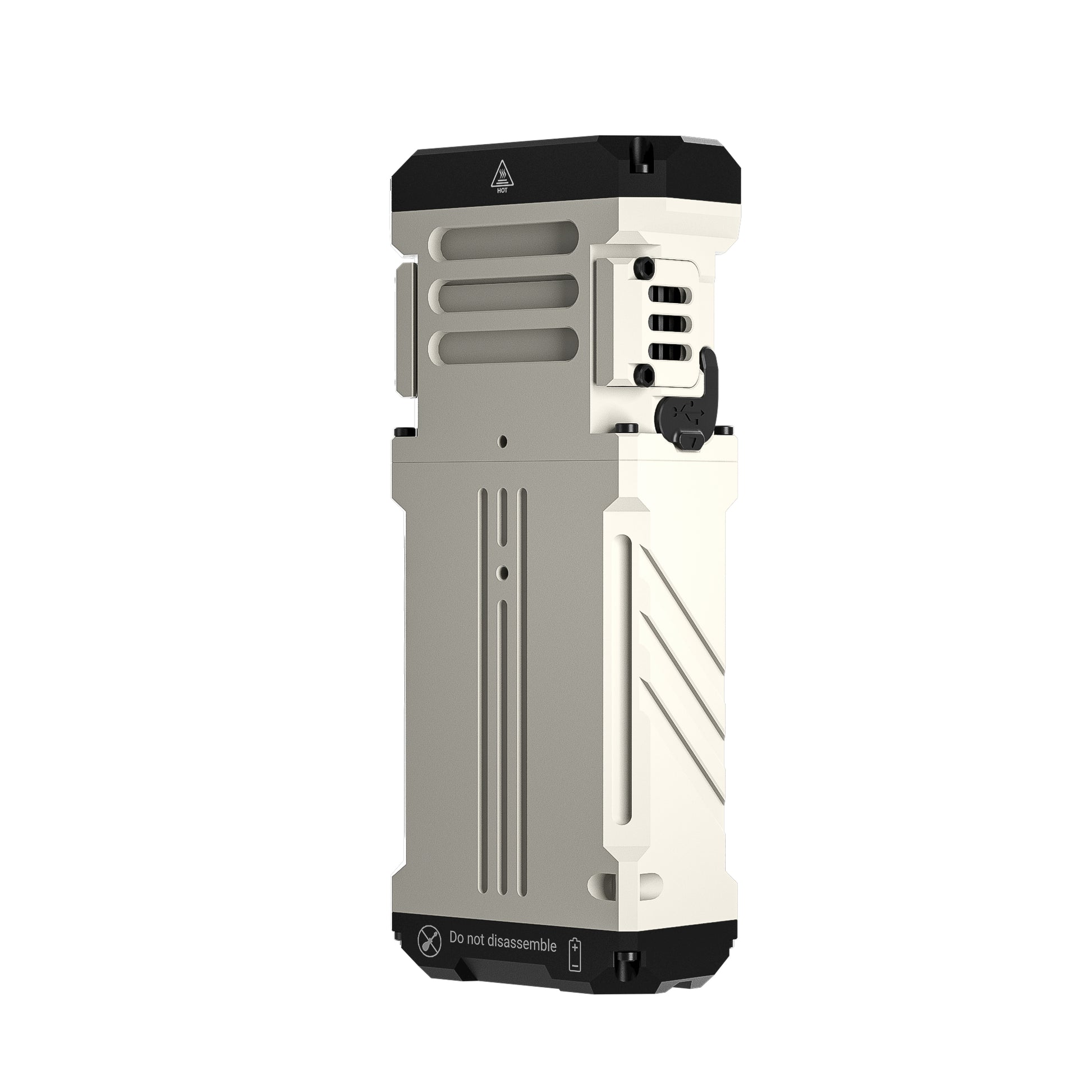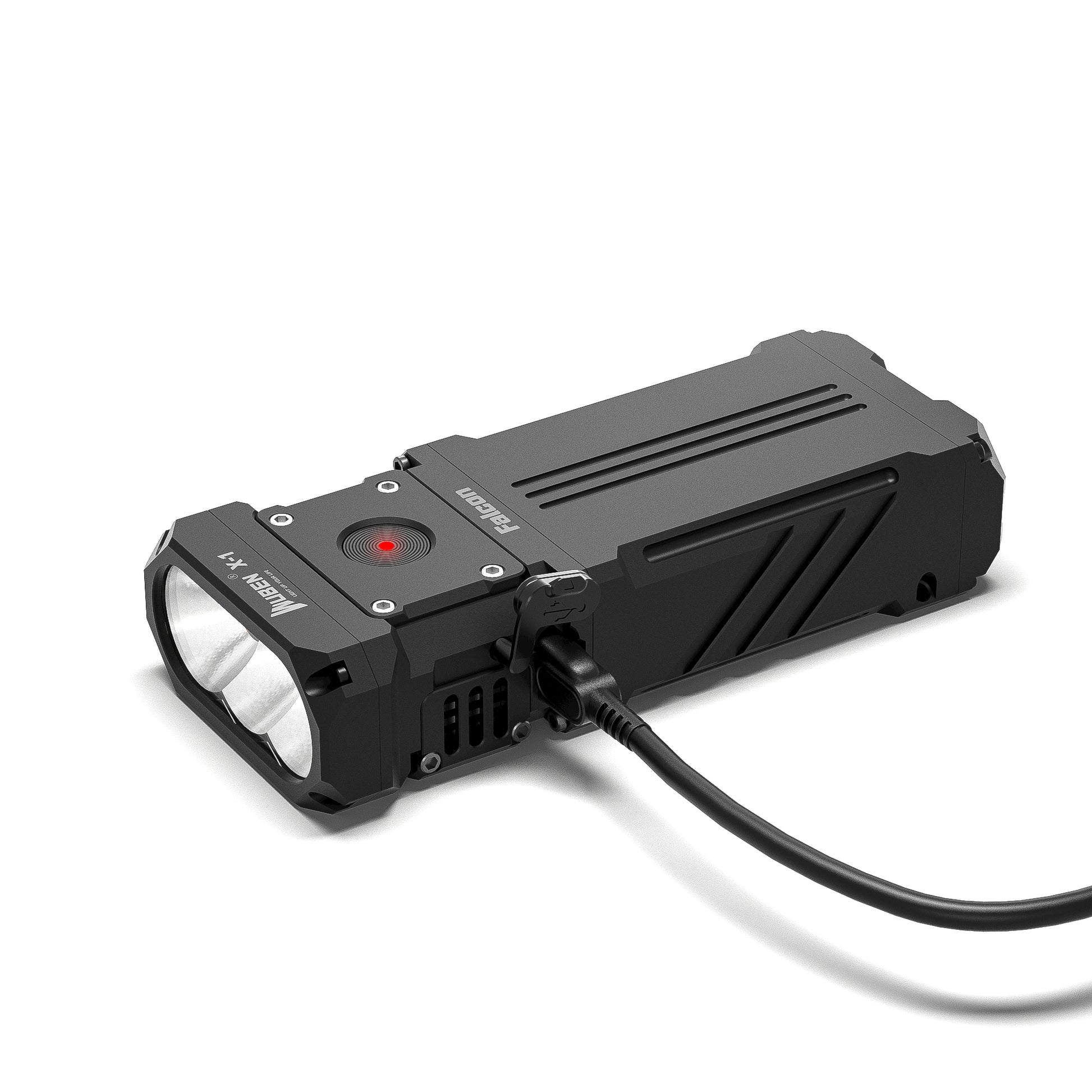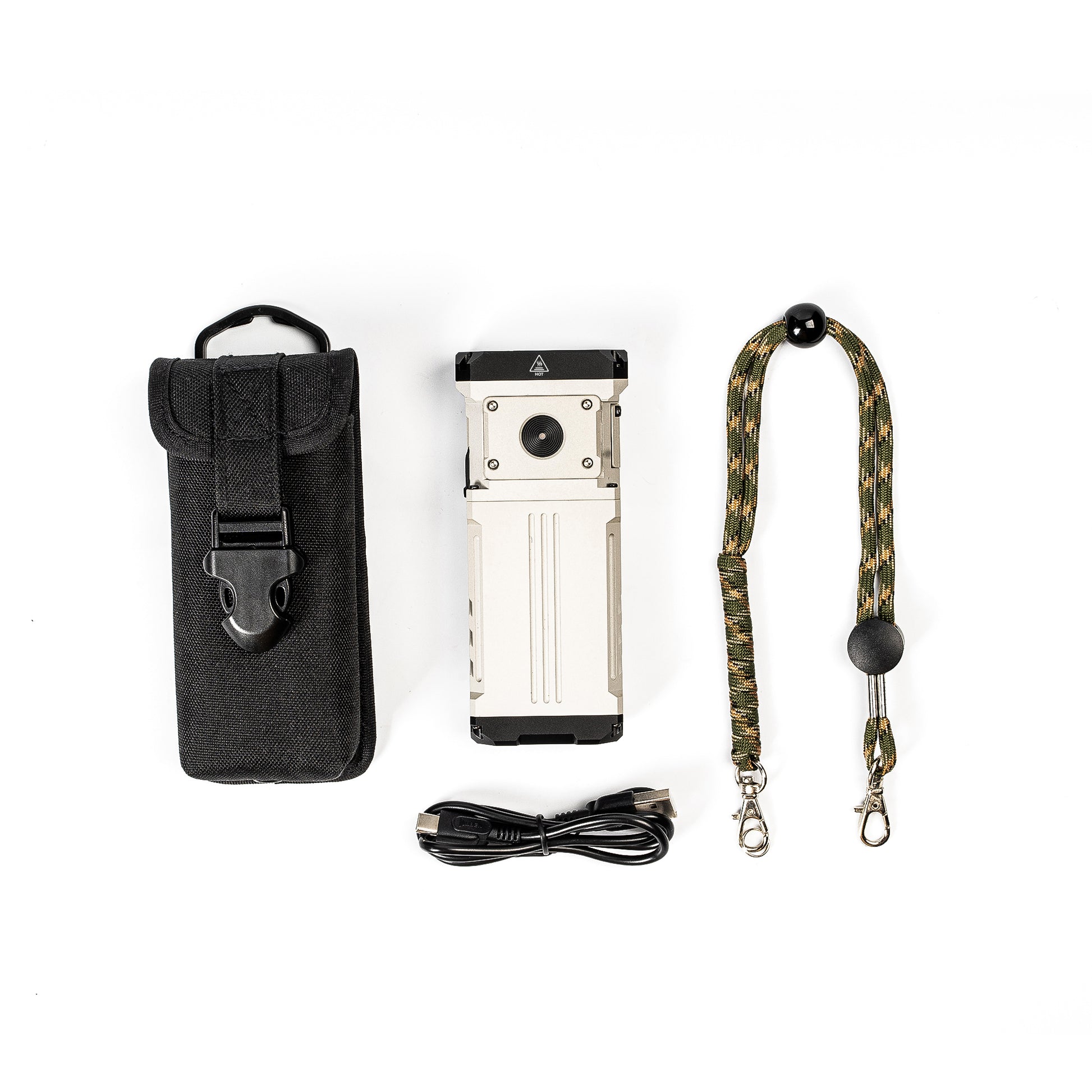 Lightok X1 Brightest LED Flashlight - 12000 Lumens
Sale price
$199.00
Regular price
$199.00
Small and Powerful: The X1 flashlight offers an impressive max output of 12,000 lumens and a 994 ft beam distance, all in a compact size of 5.06 inches.
Stable Illumination: Enjoy 1.7 hours of constant current at 3000 lumens.
Active Cooling Fans: Built-in waterproof fans keep the X1 flashlight cool during use.
Fast Charging: Fully charge in just 2 hours using the USB Type C cable.
30-day Return & 5-year Warranty: Hassle-free return process and a 5-year warranty for our high-quality Wuben Easy Carry Light.
Package Contents: 1pcs X1 Flashlight, 1pcs Holster, 1pcs Charging Cable, and 1pcs Carry string.

Safe & secured checkout

Wuben X1 is an exceptional high-performance flashlight that offers an impressive combination of brightness, advanced features, and outstanding durability. It is powered by two 21700 batteries, providing an incredible runtime of up to 220 hours on the lowest setting. With a maximum brightness of 12,000 lumens, the X1 is a top-tier choice for various applications, including outdoor adventures, camping, and emergency situations.




The Wuben X1 stands out as a powerful and versatile flashlight with an array of top-notch features, such as:


Robust and Elegant Design
Wide Floodlight Beam
12,000 Lumens Output
3,000 Lumens Constant Current
Efficient Active Cooling System
Multiple Selectable Lighting Modes
Special Process Micro-arc Oxidation
Lightweight and Portable - Weighing just 379g


Brightness: The X1 proudly boasts a maximum brightness of 12,000 lumens, making it one of the brightest flashlights available in the market. This impressive output allows for extended visibility and is perfect for searching in the dark or illuminating large areas.




The Wuben X1 is equipped with three CREE XHP70.2 LEDs, delivering an astounding maximum output of 12,000 lumens. It offers a remarkable runtime of up to 220 hours and features a variety of lighting modes, including high, low, medium, strobe, and SOS.




Active Cooling: The Wuben X1 comes equipped with an advanced active cooling system, ensuring the flashlight remains cool and stable even during intense use, thus enhancing its durability and reliability.




3,000 Lumens Constant Current: With the ability to maintain a constant current of 3,000 lumens for up to 1.7 hours, the Wuben X1 is the perfect companion for extended usage scenarios.




Seven Lighting Modes: The X1 caters to different scenarios with its versatile lighting modes:


Turbo: This powerful mode produces 12,000 lumens of light, ideal for emergency situations that demand intense illumination in pitch-black conditions (lasts for 1 minute).
High: Emitting 2,600 lumens, this mode is perfect for long-range illumination during nighttime activities.
Medium: Producing 1,000 lumens, this mode is suitable for general-purpose illumination.
Low: Delivering 400 lumens, this mode is perfect for prolonged use during camping or hiking trips.
Eco: In this energy-saving mode, the flashlight produces 20 lumens, ensuring an extended runtime for tasks like reading or navigating within confined spaces.
Strobe: This mode emits a rapid flashing light, ideal for signaling warnings or disorienting threats.
SOS: Featuring a three-short, three-long, three-short flashing sequence, this mode is perfect for emergency use during accidents or distress situations.


The Wuben X1 is equipped with a built-in two-section 21700 battery with a substantial 4800mAh capacity, delivering up to 220 hours of battery life on the lowest setting. This ensures the X1 provides dependable performance during extended periods of use.

The 21700 battery type represents the latest advancement in battery technology, offering enhanced power and efficiency, along with an extended lifespan, guaranteeing years of reliable service.




Designed with a sleek and ergonomic appearance, the Wuben X1 fits comfortably and securely in your hand, making it a reliable companion for travel and outdoor adventures. Additionally, it is compatible with a bike mount, sold separately, for convenient usage while cycling.




The Wuben X1 holds an IP55 rating, rendering it well-suited for various outdoor activities, including camping, hiking, and fishing. However, it is not designed for full immersion in water.




The Wuben X1 stands as a formidable and versatile flashlight, combining high brightness (up to 12,000 lumens), extended runtime (up to 220 hours on the lowest setting), water resistance (IP55), and shock resistance. It serves as an indispensable tool for numerous applications, including outdoor pursuits (camping, hiking, fishing, hunting, etc.), emergency situations (power outages, floods, earthquakes, etc.), and everyday home use (repair, maintenance, lighting, etc.).


Wuben Lightok X1 EDC Flashlight 12000 Lumens Parameters
Lifechanging experience
This light is literally lifechanging for me. Before this i never had a light brighter than 400 lumens. And now i don't understand how i managed to live in darkness my whole life. Once you experience 1000/2000/3000 lumens you can never go back. And this light can output 12000 on turbo. I have seen videos of this light on youtube and i can tell you they don't do it justice. The wow factor when you experience 12000 lumens for the first time in person is a feeling i will never forget.
The light itself is great. I love the shape. It feels great in my hand, you can really feel the quality when you hold it. Full aluminum body and built in fan cool the light very efectively. UI is intuitive and brightness modes are customizable which is a very nice touch. The holster is also great the only small complaint i have is the lanyard - it is not very comfortable and it doesn't suit the light in my opinion.
If you can buy this light, you wont regret it.
Best torch I have ever owned !
Don't think about it just buy it iv had this torch for a month and it is outstanding !
Ottima
La migliore che ho provato
Amazing light
Incredible brightness from the turbo mode (it gets hot) but the other modes from moonlight to the brightest are brilliant. I've used it for 2 nights camping and it's still on the first charge. Very impressed. Well constructed too. It feels real quality.
Brings light to the vast darkness
I purchased this flashlight because literally nothing at my disposal was capable of adequately illuminating my large backyard when I was looking for my dog in the yard at night.
Not only does it do its intended job with aplomb, but it looks and feels the part in your hand. I really enjoy owning this device!