A Multifunctional headlamp
H5 features a dual-axis design and can be used as a flashlight without the clip.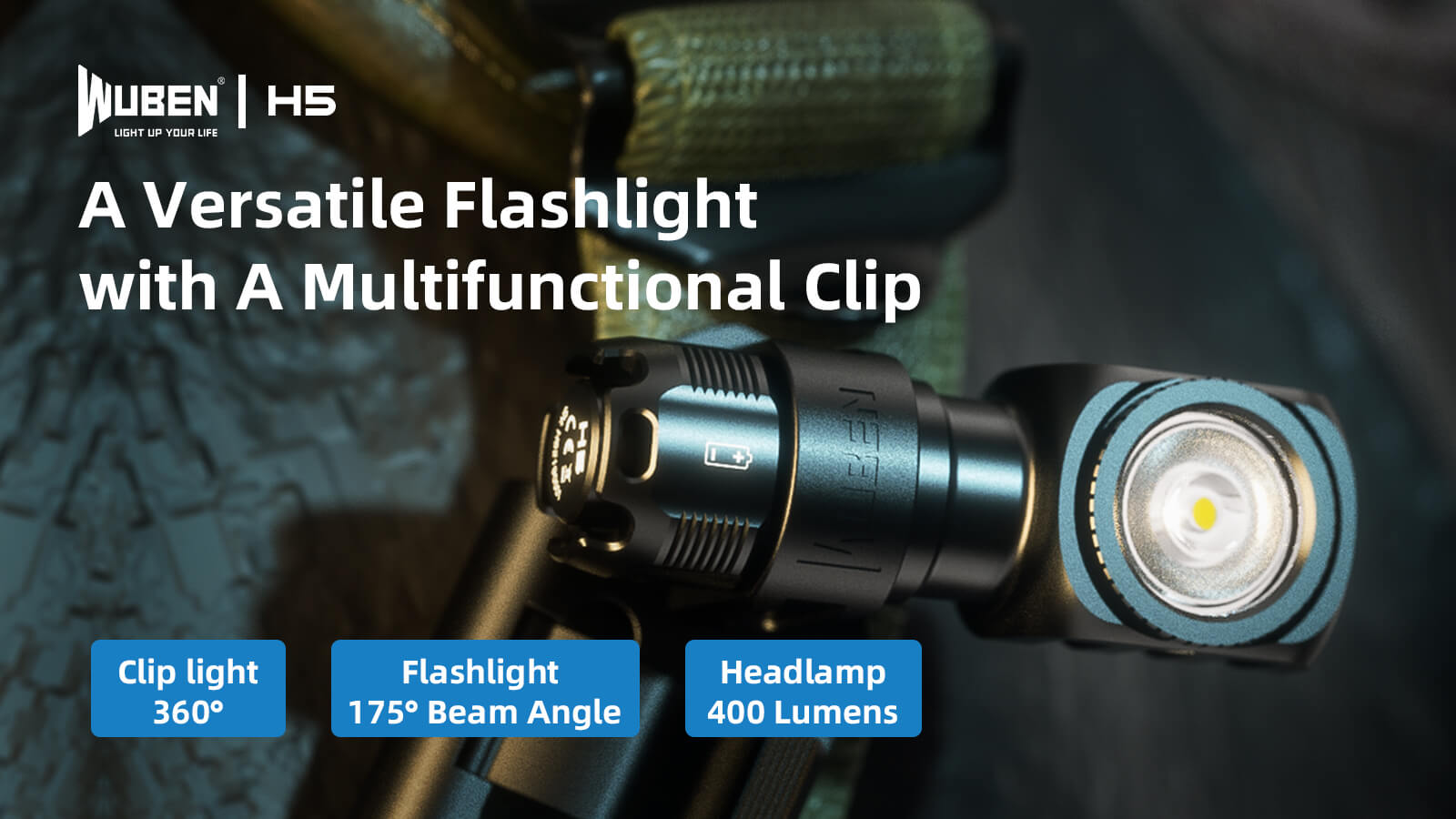 Magnetic Clip
H5 features a magnetic design on both light tail and clip for hands-free operation.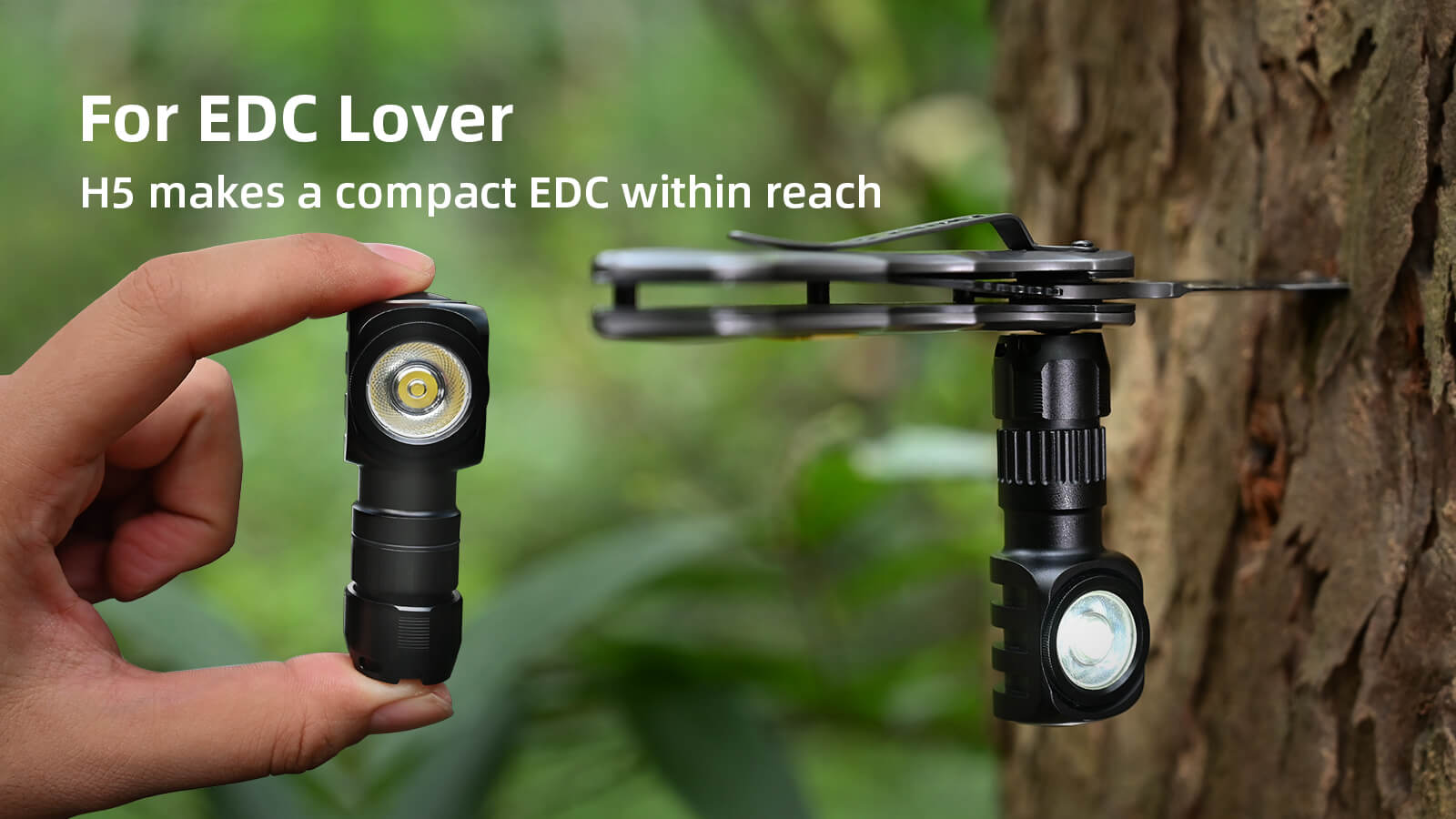 Light up every corner
H5 has a dual-axis design for 360° rotation, it illuminates your forefront within a second.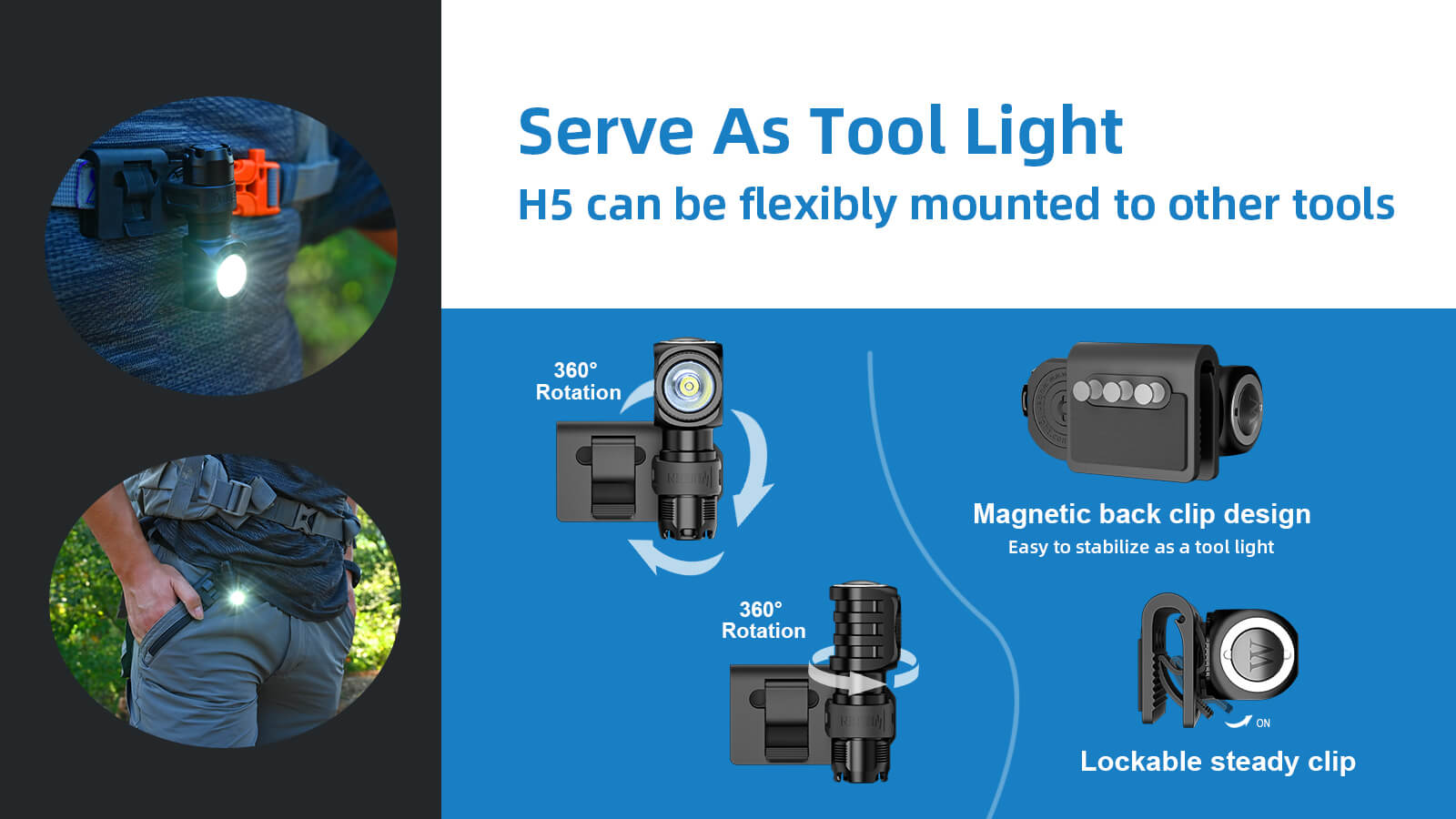 Lightweight headlamp
Comes with an elastic soft strap, H5 guarantees your comfort for long hours wearing.
Serves As a Floodlight
H5 offers a wide beam angle up to 175°, illuminating your path.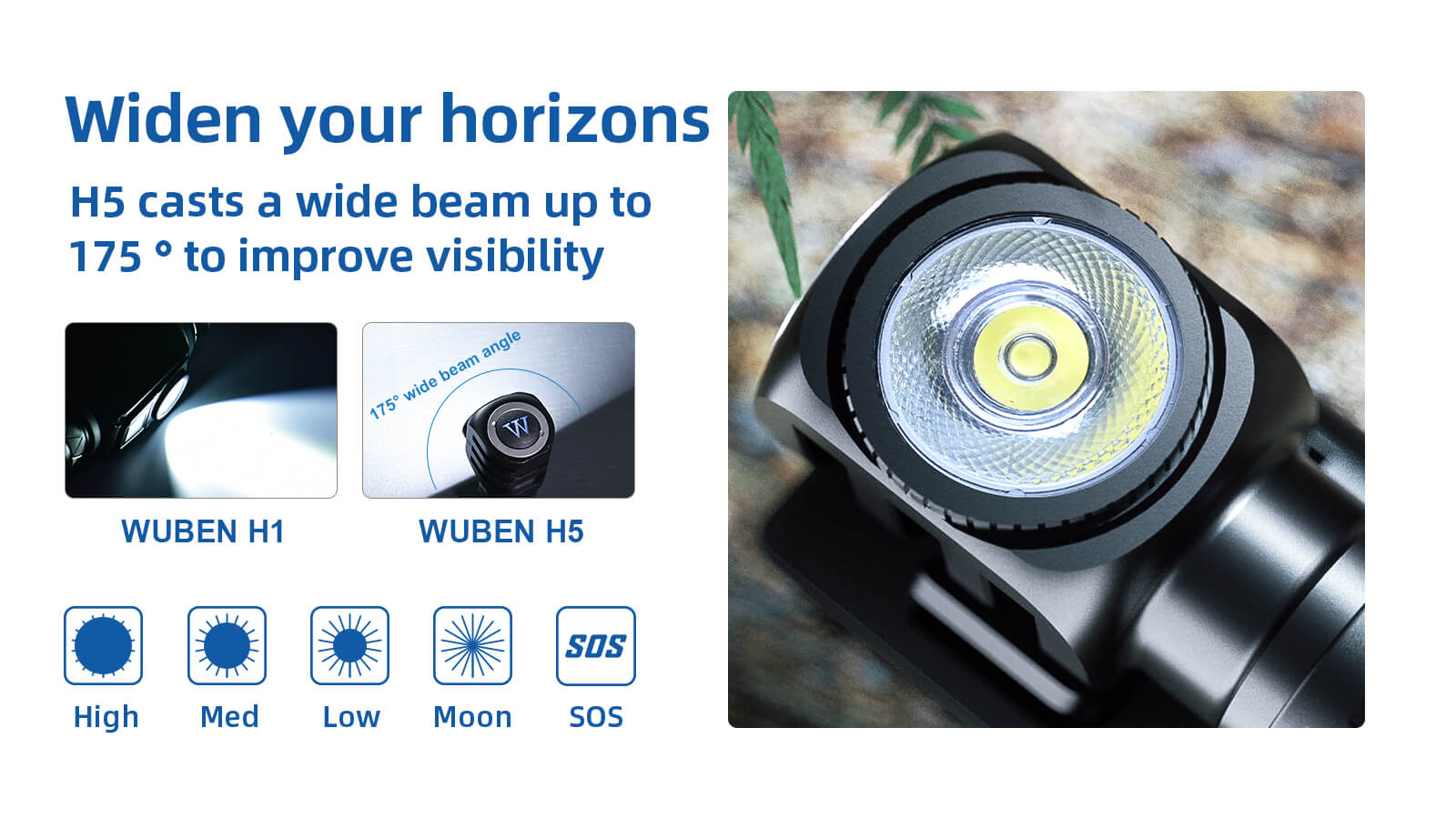 All-weather supports
H5 has earned the IP68 waterproof rating and withstand being submerged.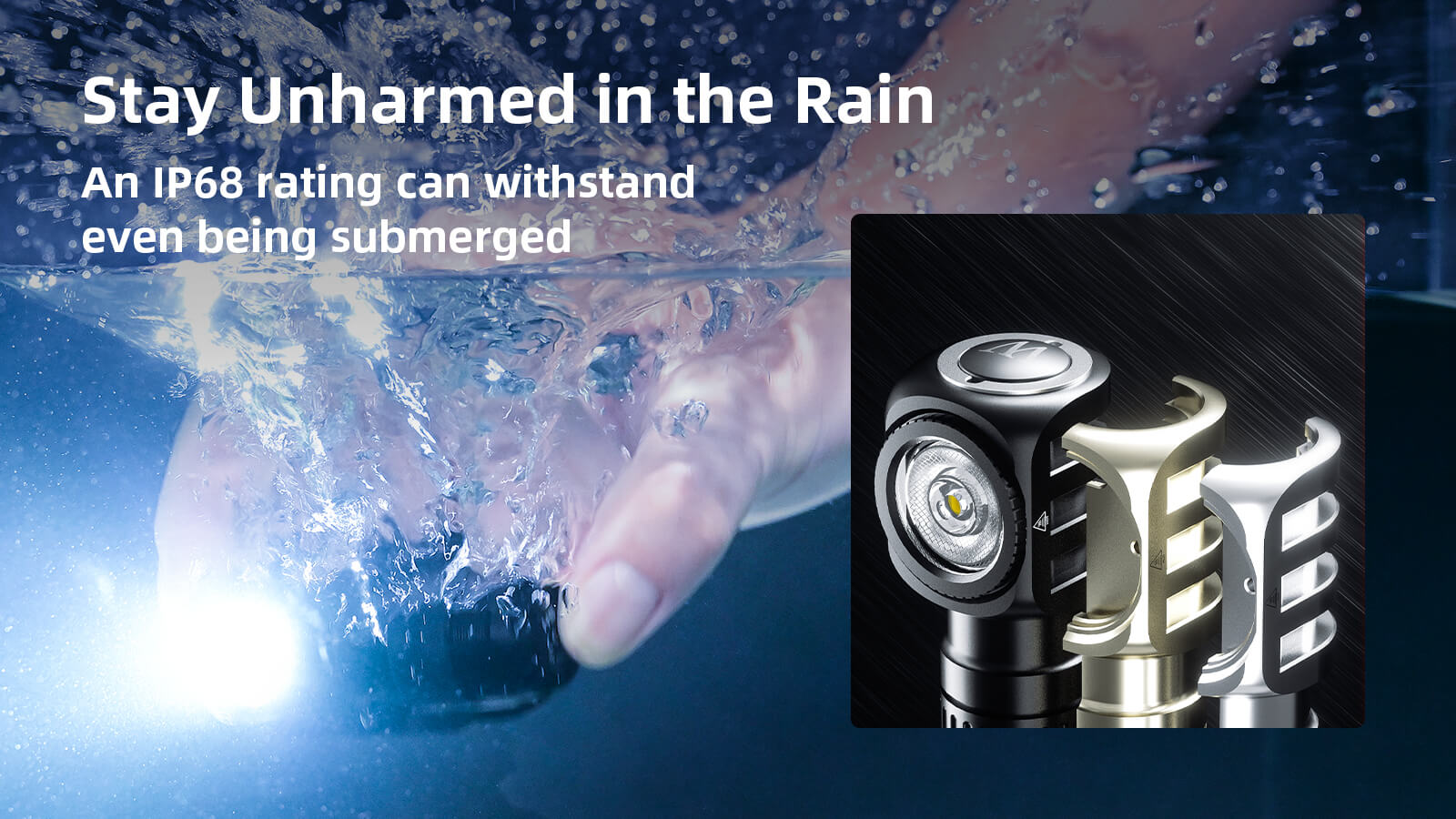 Battery compatibility
H5 is the perfect light for caving given that both AA battery and 14500 batteries can be used.