A Cost-Effective EDC Flashlight
Wanna explore the evening beauty of nature? with C3, you can go wherever you want after dusk.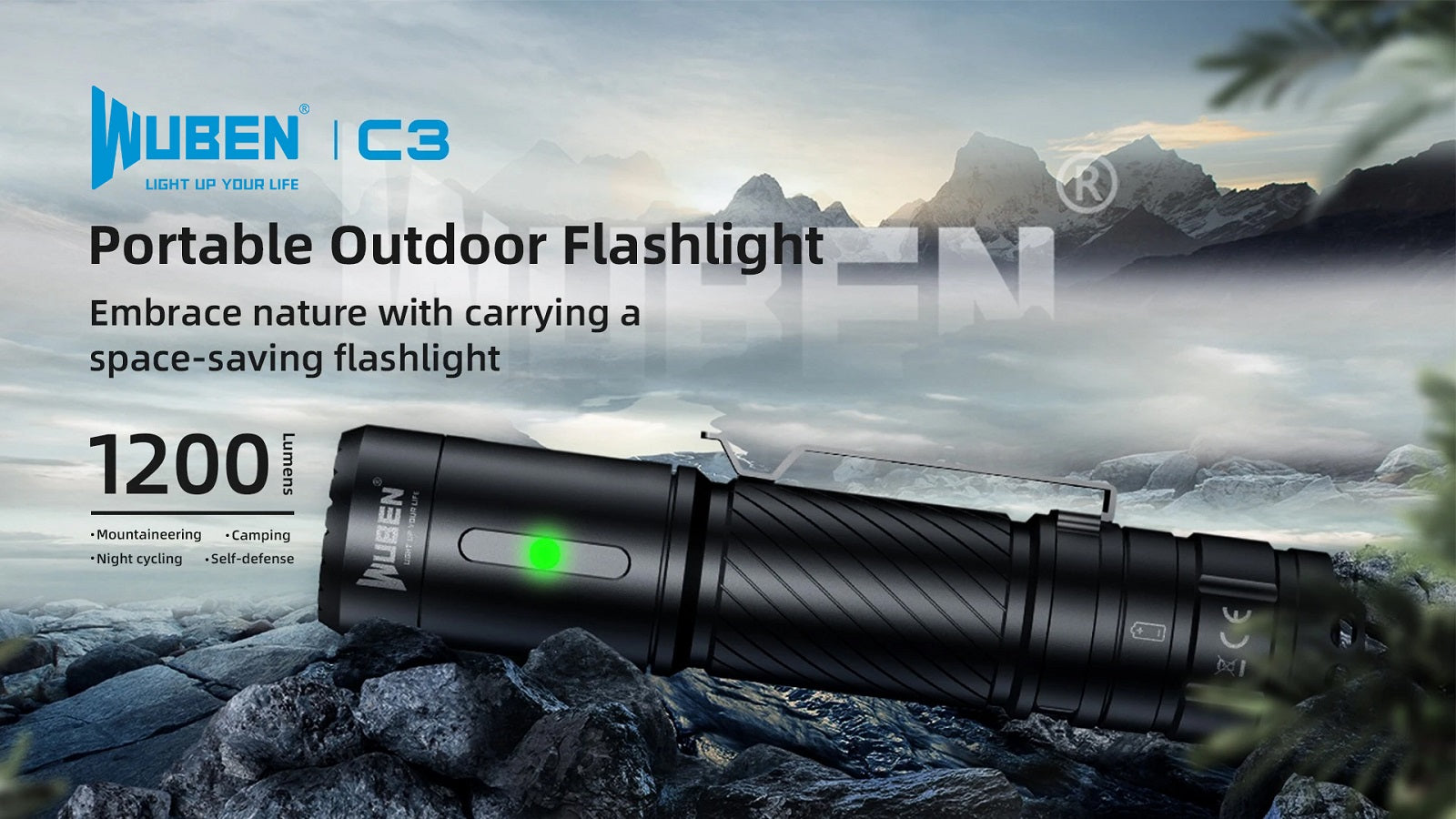 Maximum Output Up To 1200 Lumens
Having a reliable light source boosts your safety in the wild, C3 features a powerful beam up to 1200 lumens, instantly lights up your surroundings.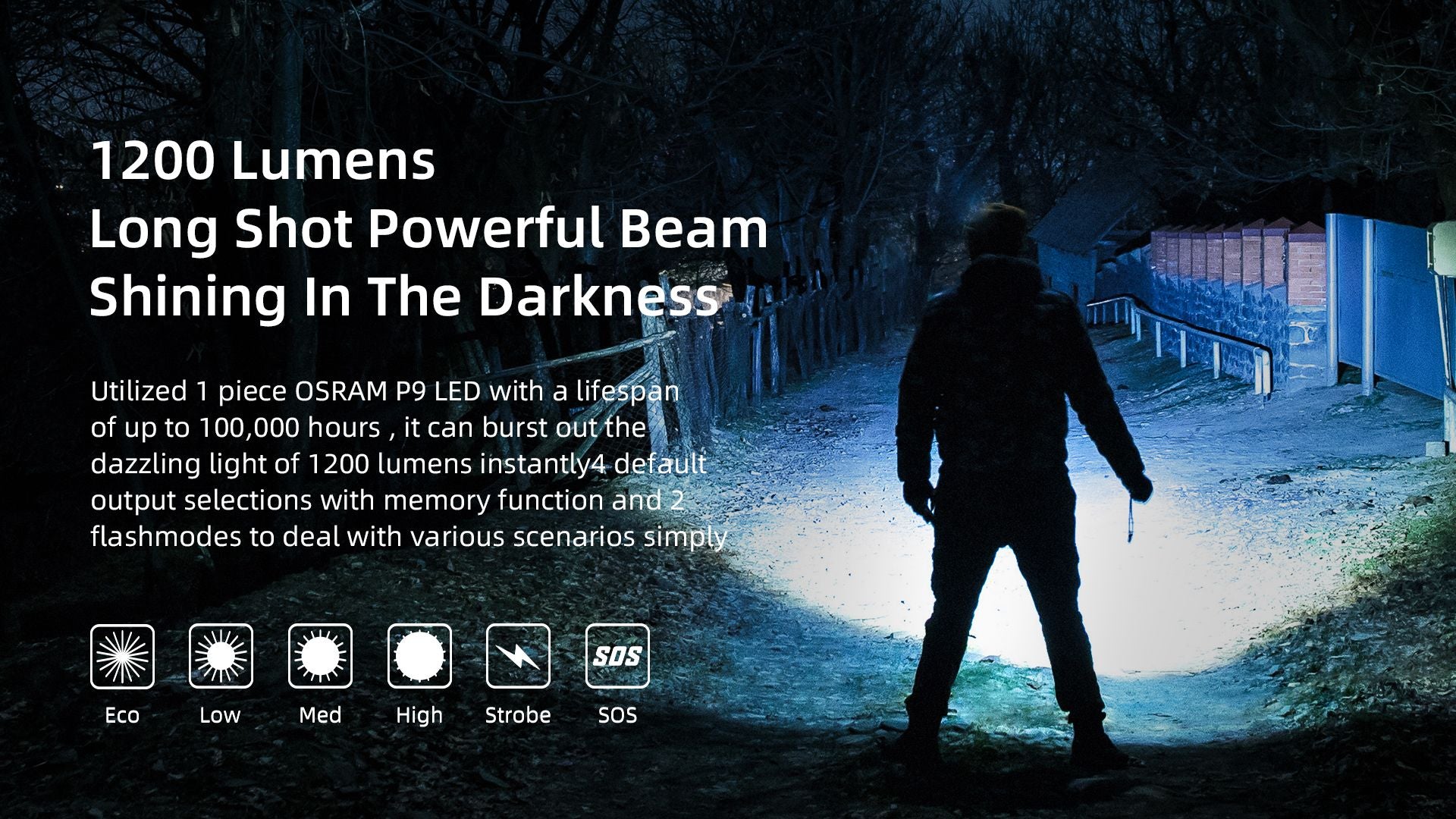 Runtime up to 143 Hours
Powered by a customized 18650 high drain li-ion battery, plus the type-c fast charging makes a refill in fast efficiency.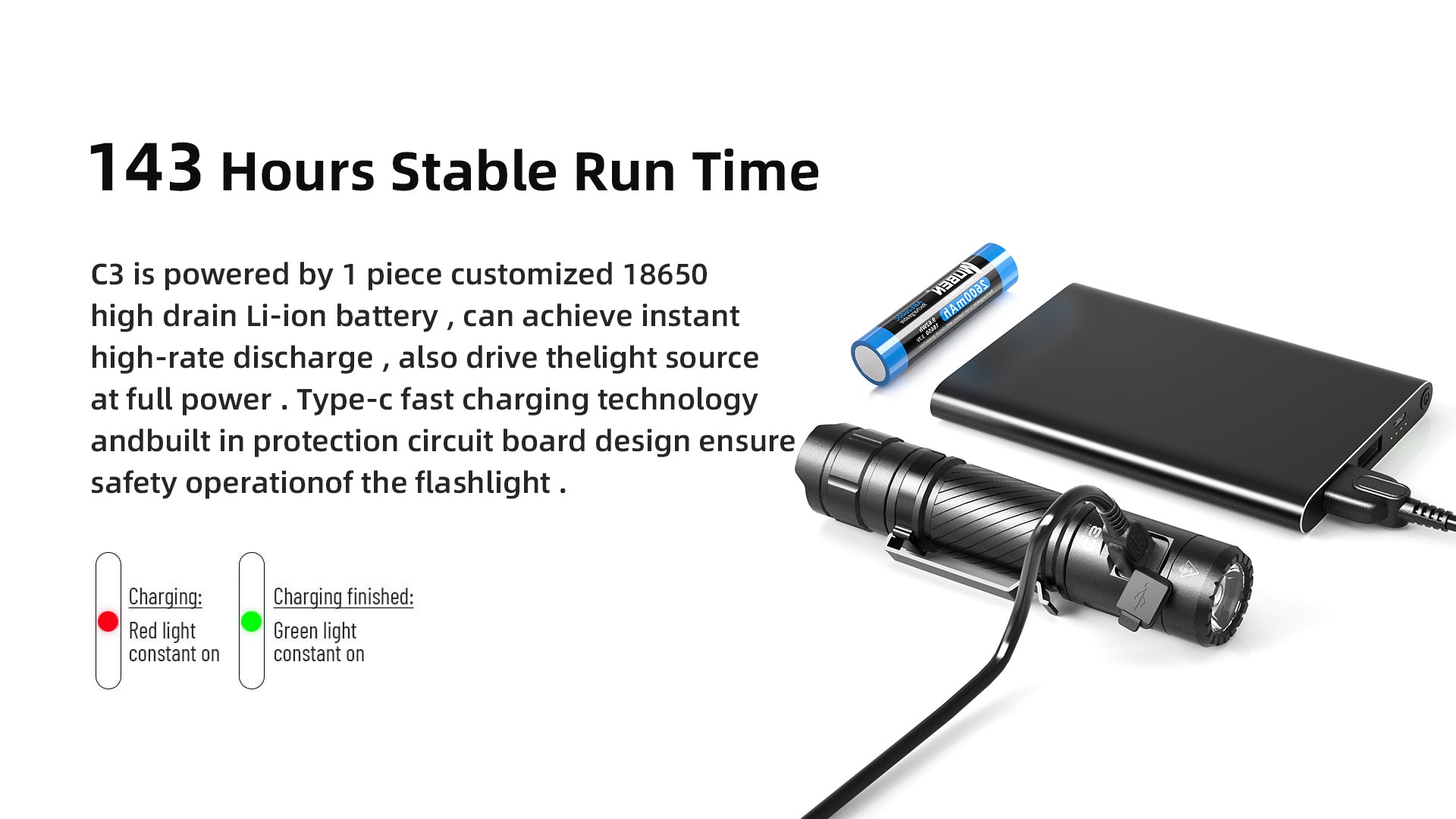 Lightweight & Portable
We are aware that you may already have multiple electronic devices in the bag, that's why we built C3 in a body of 123g for easy carrying.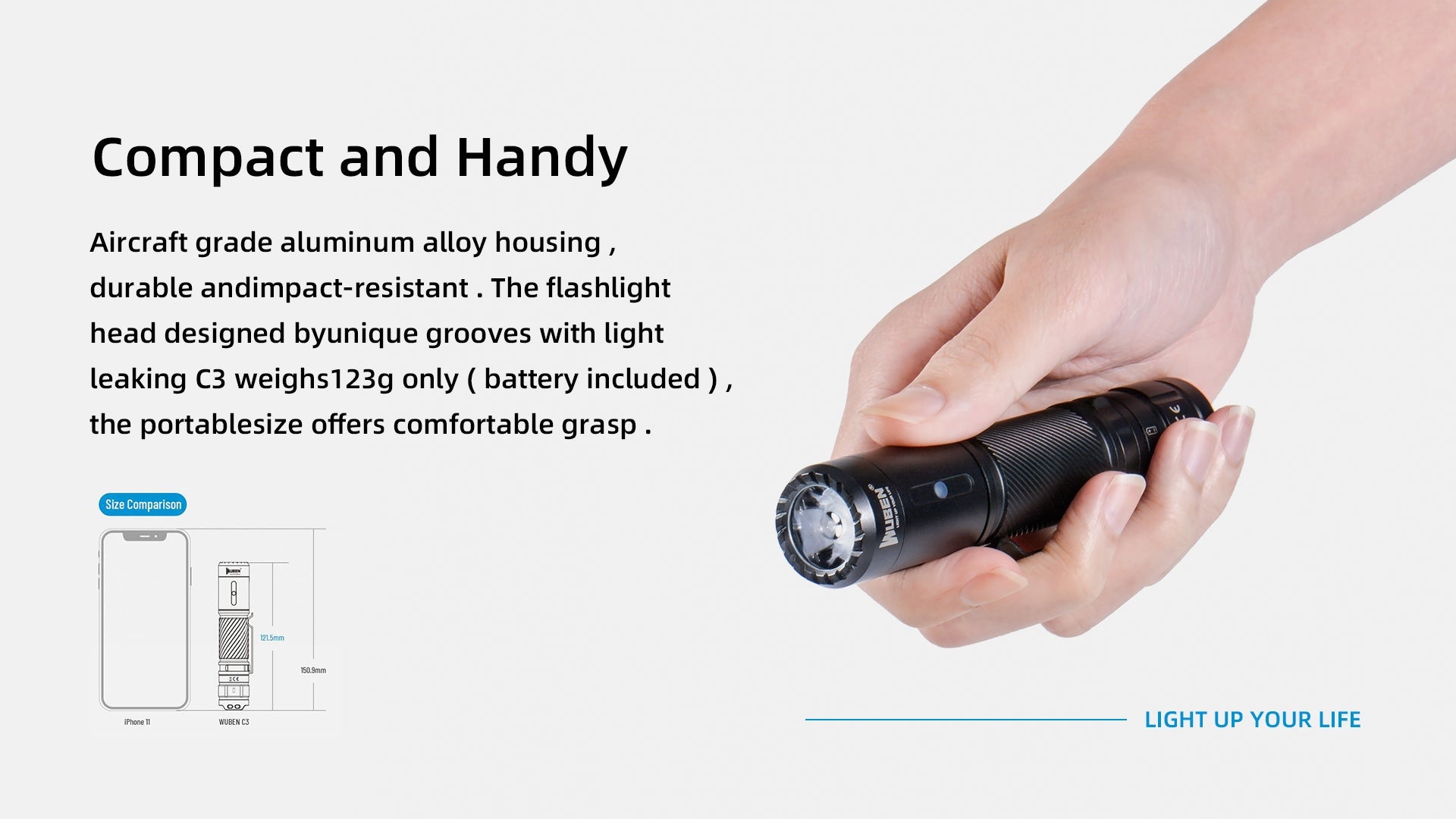 Waterproof and Anti-dust
Don't underestimate this little guy, he is as tough as you are and survive underwater or up to 60c of temperature.