Your Partner For Evening Ride
Darkness is no big deal! With the powerful output of B1, you can always ride in the evening.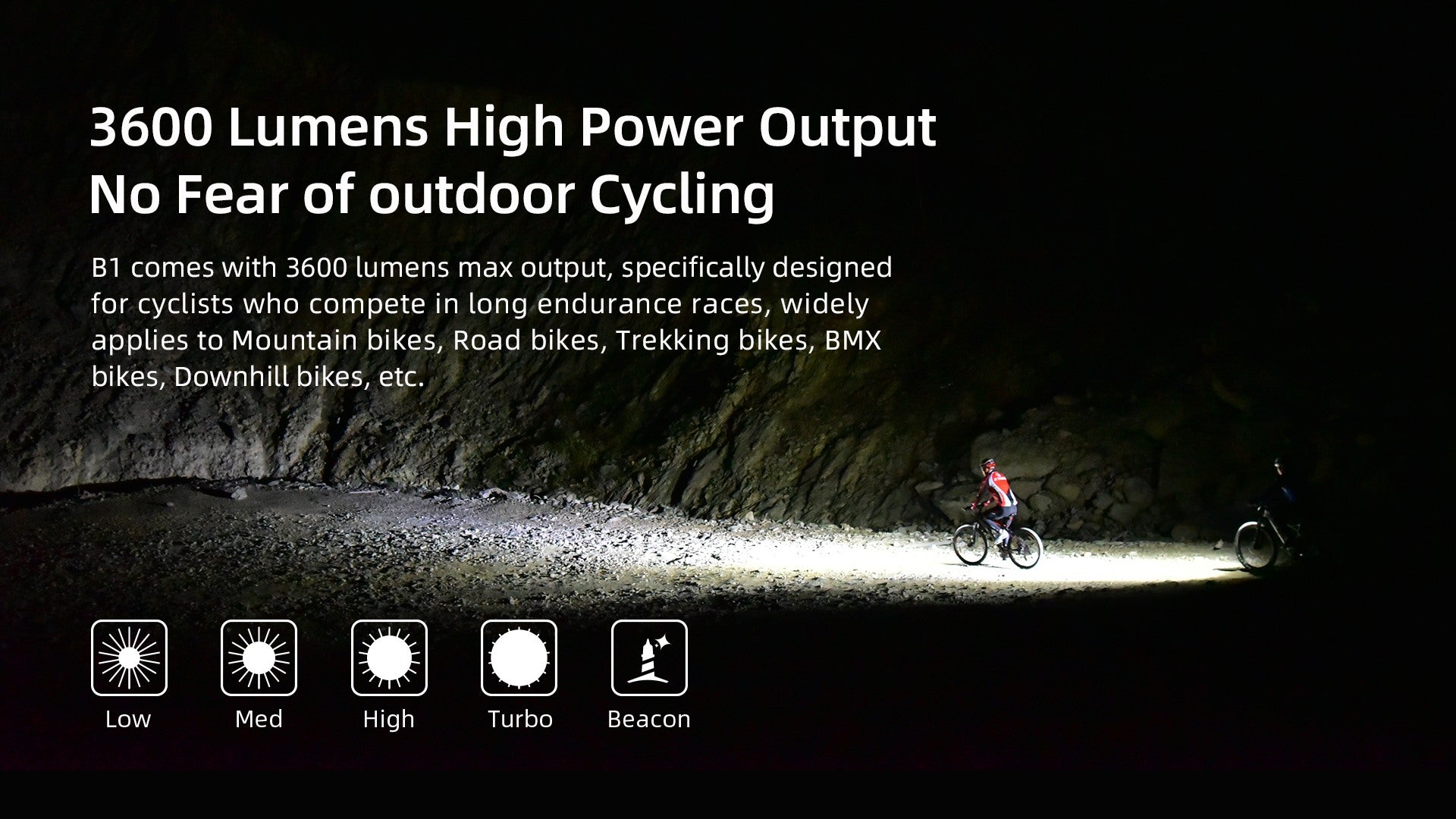 Powerful With Constant Light
B1 casts a constant beam at 2000 lumens, improving your visibility to the utmost extent.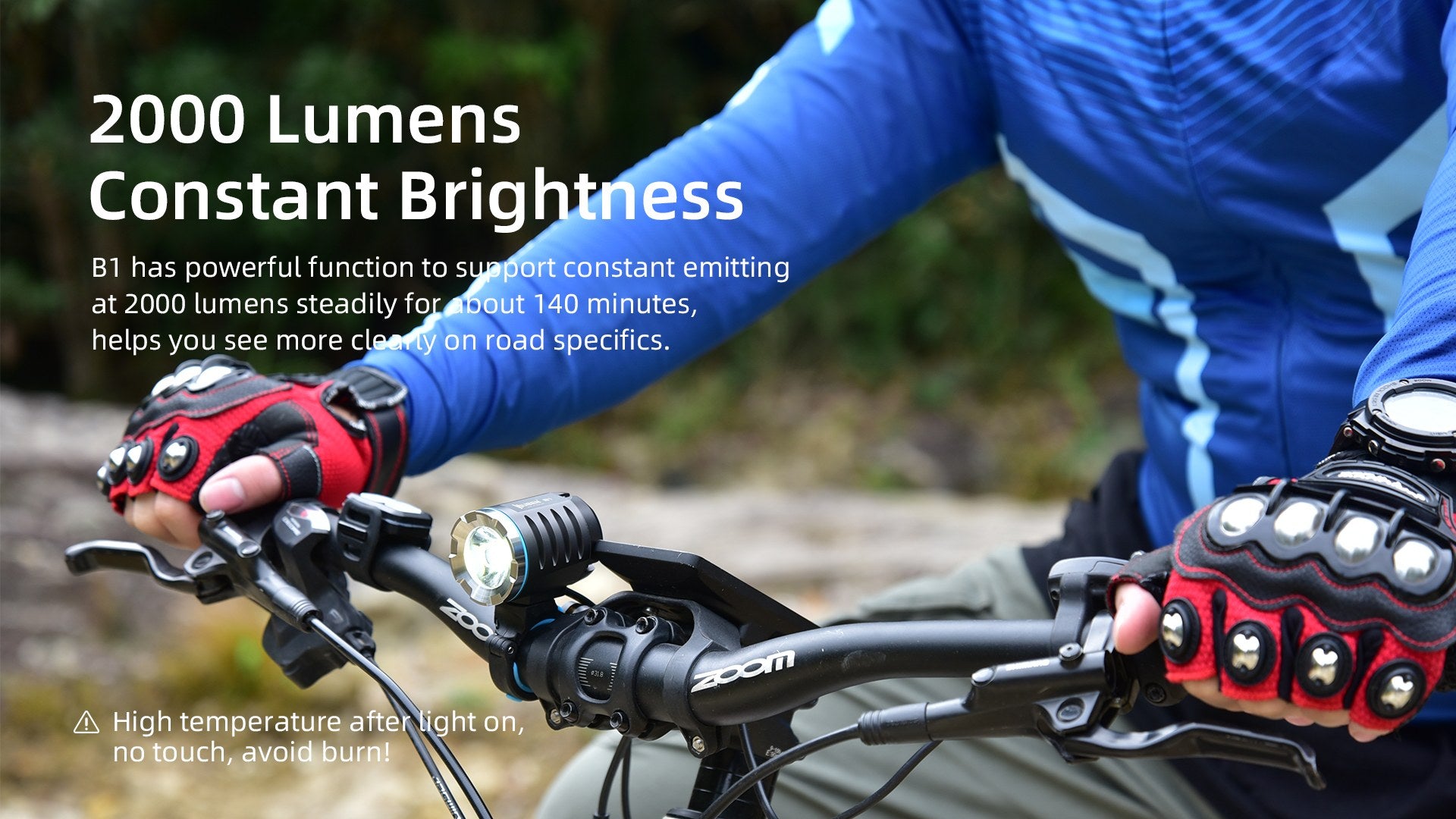 Long Throw with Wide Beam
B1 casts a long throw up to 179 meters and a wide beam of 180C dramatically increases the cyclist's visibility to others.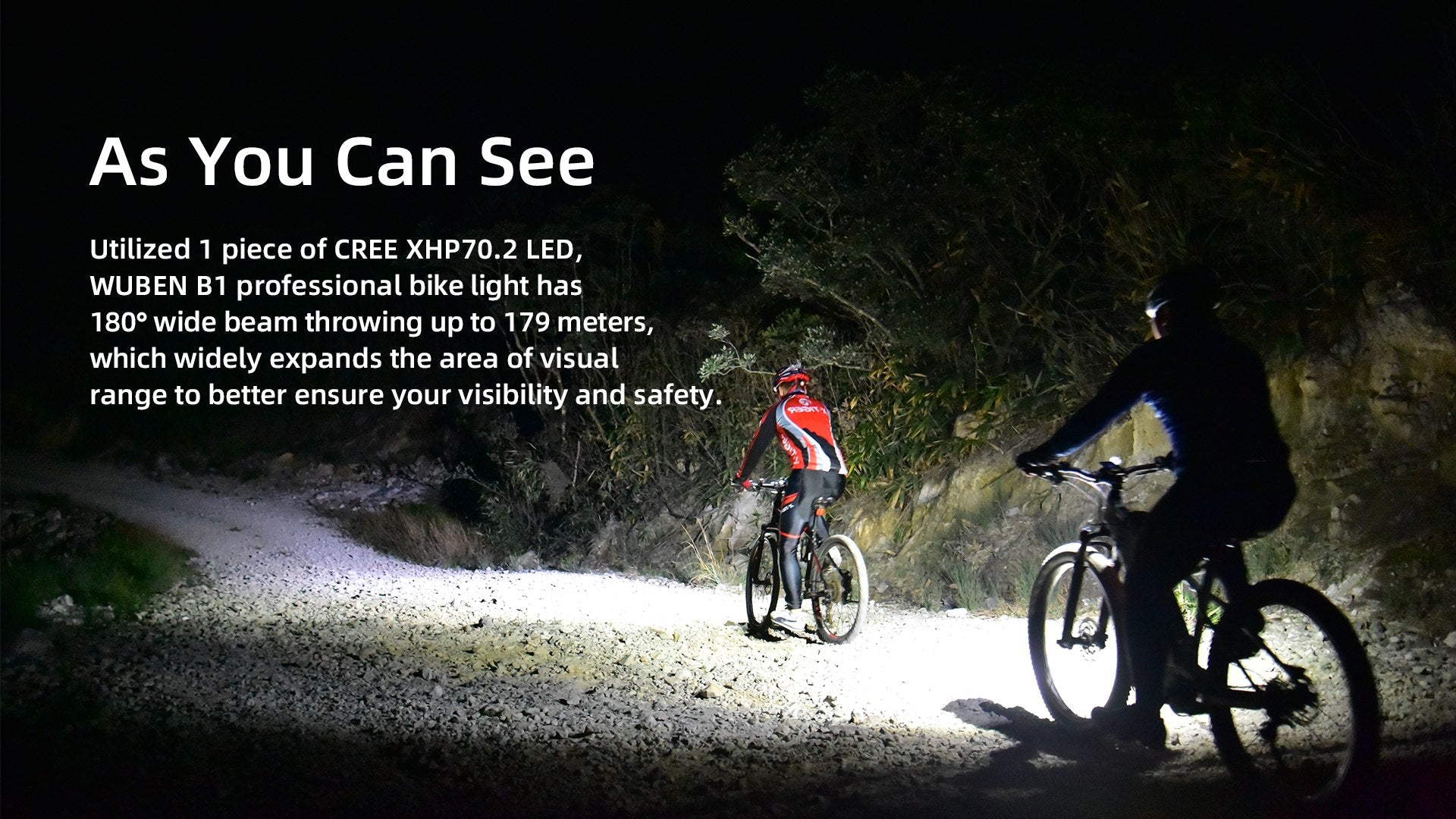 Wireless Easy Control
Feature wireless remote, you can install B2 on either side of the handlebar grip for easy control.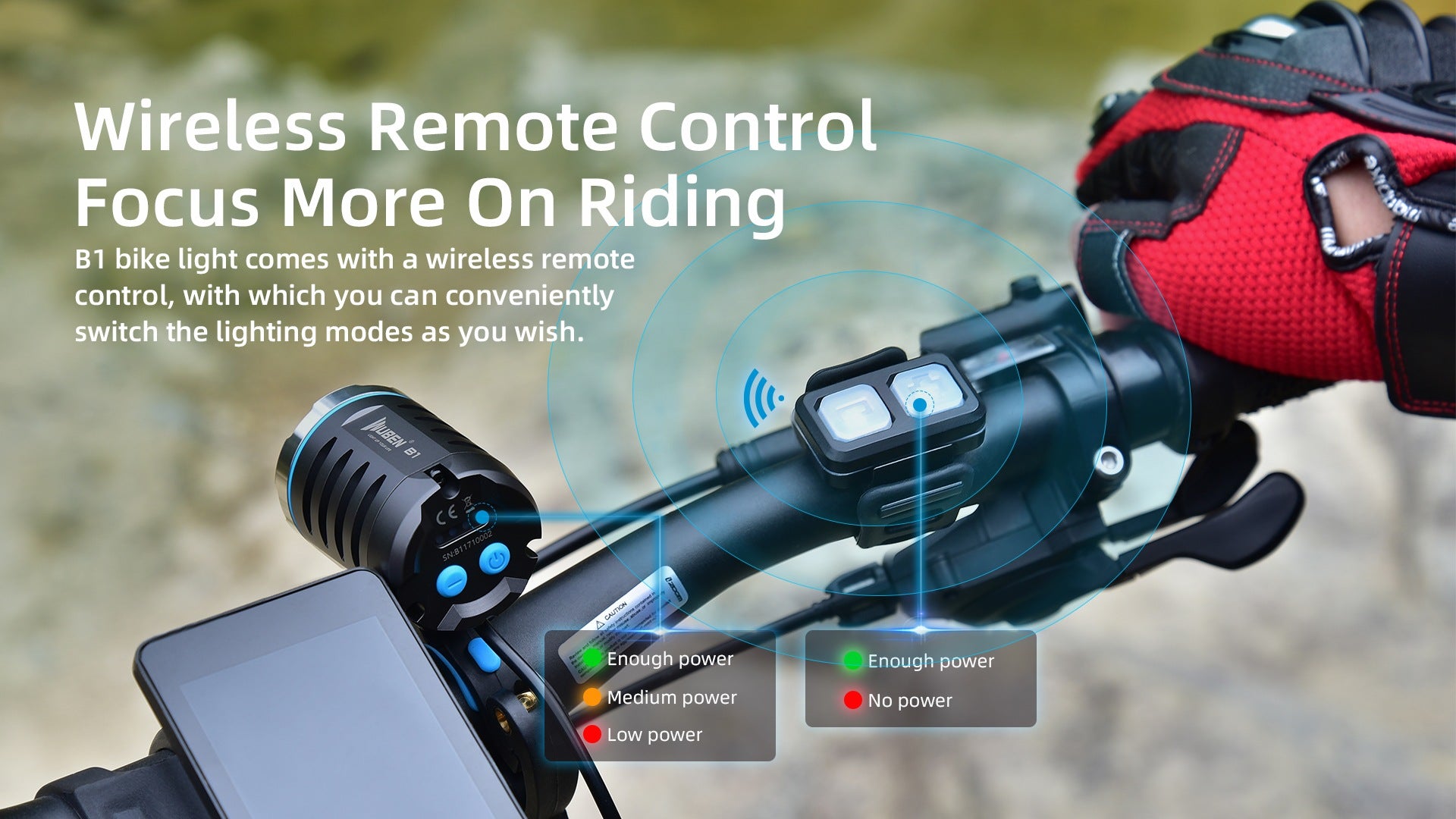 Turbo Battery For Cross-Country Cycling
The jumbo battery pack features an adjustable velcro strap, which allows you to attach it to your handlebar grip within 10 seconds.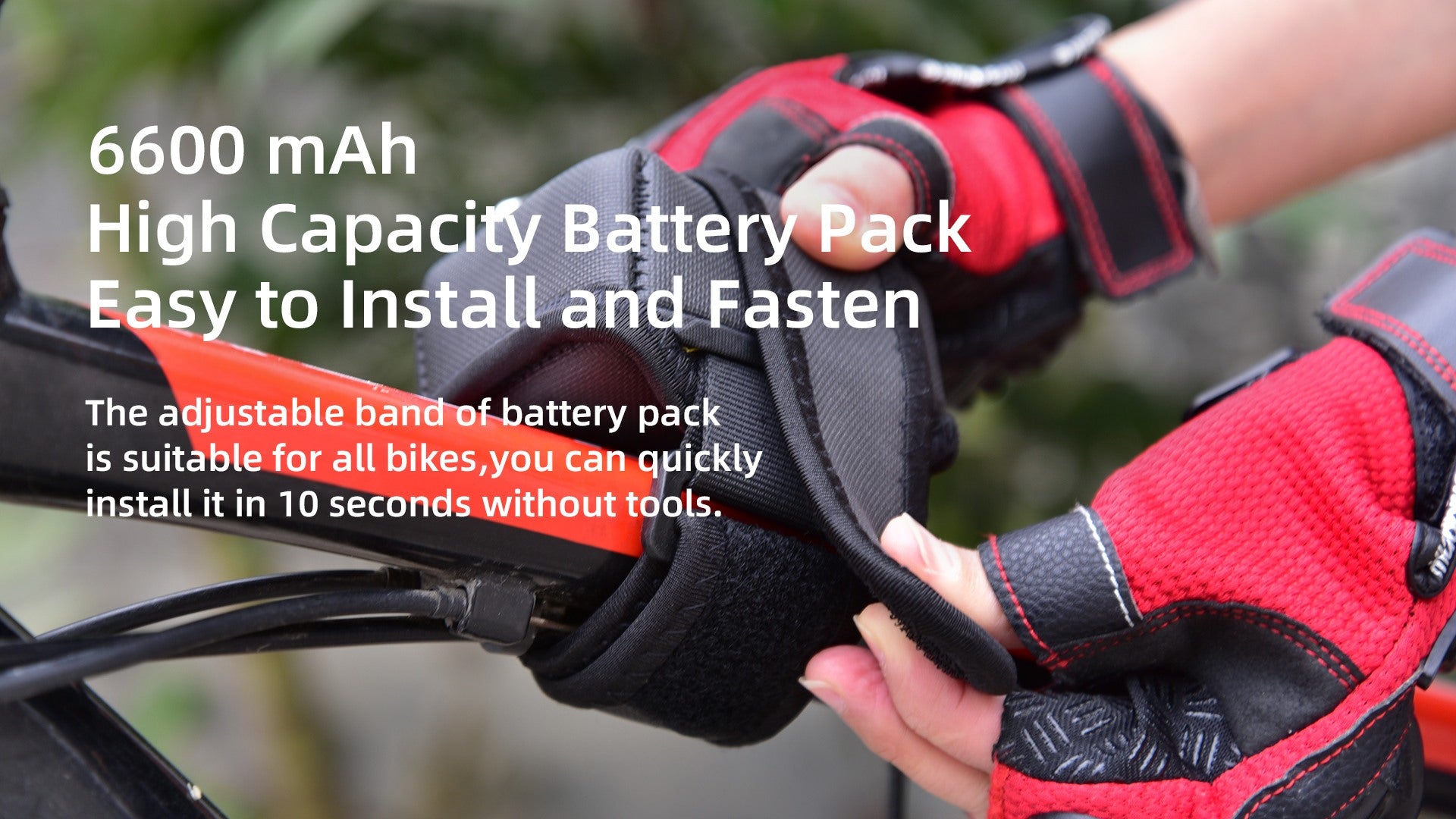 Standard Charge with Status Indicator
To facilitate your charging, the battery pack can be refilled simply by directly plugging it into the DC socket.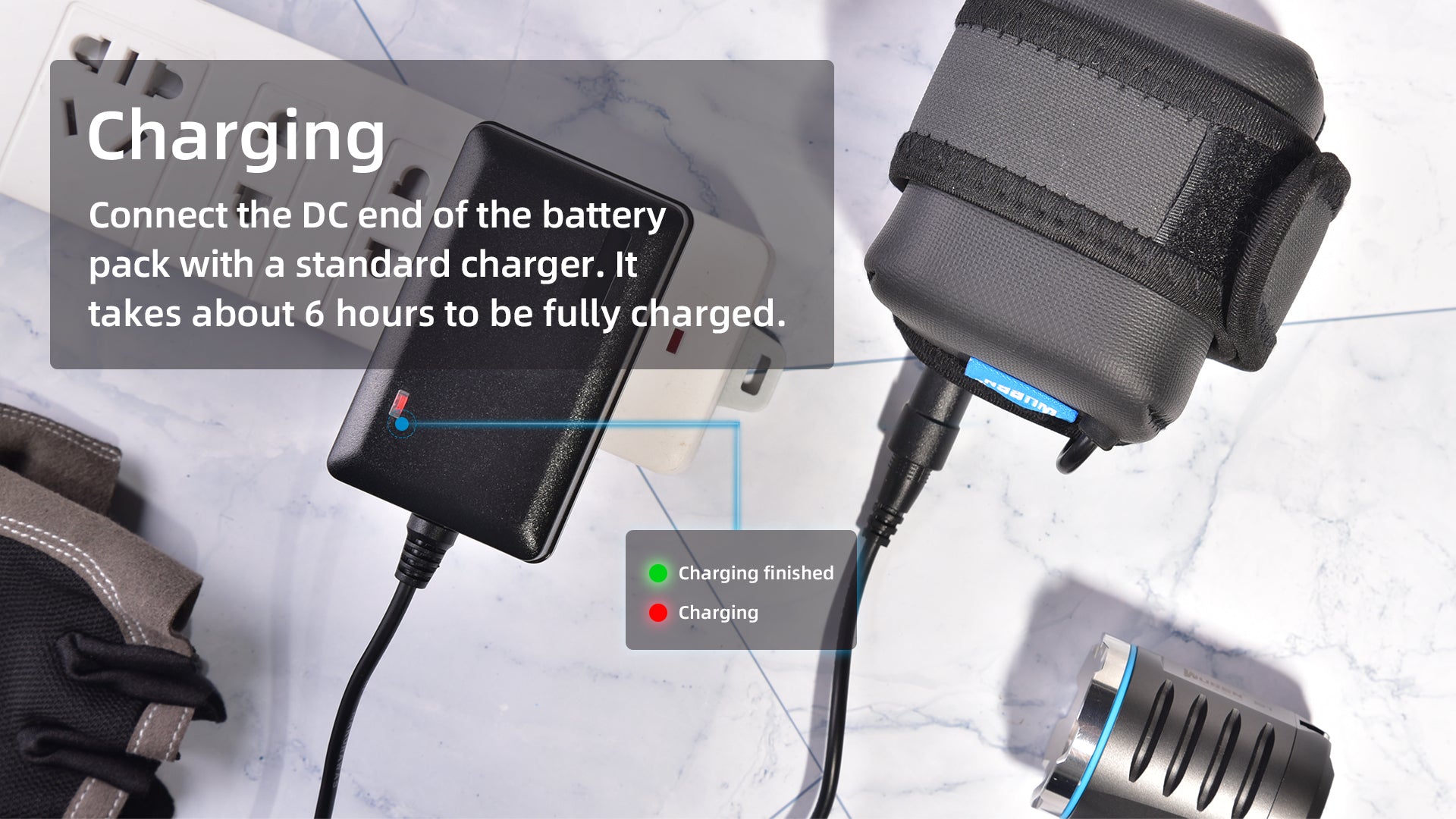 Ride In The Rain Is Possible
B1 has IP65 waterproof rating and 1-meter impact resistance, no obstacle is too big for you to overcome.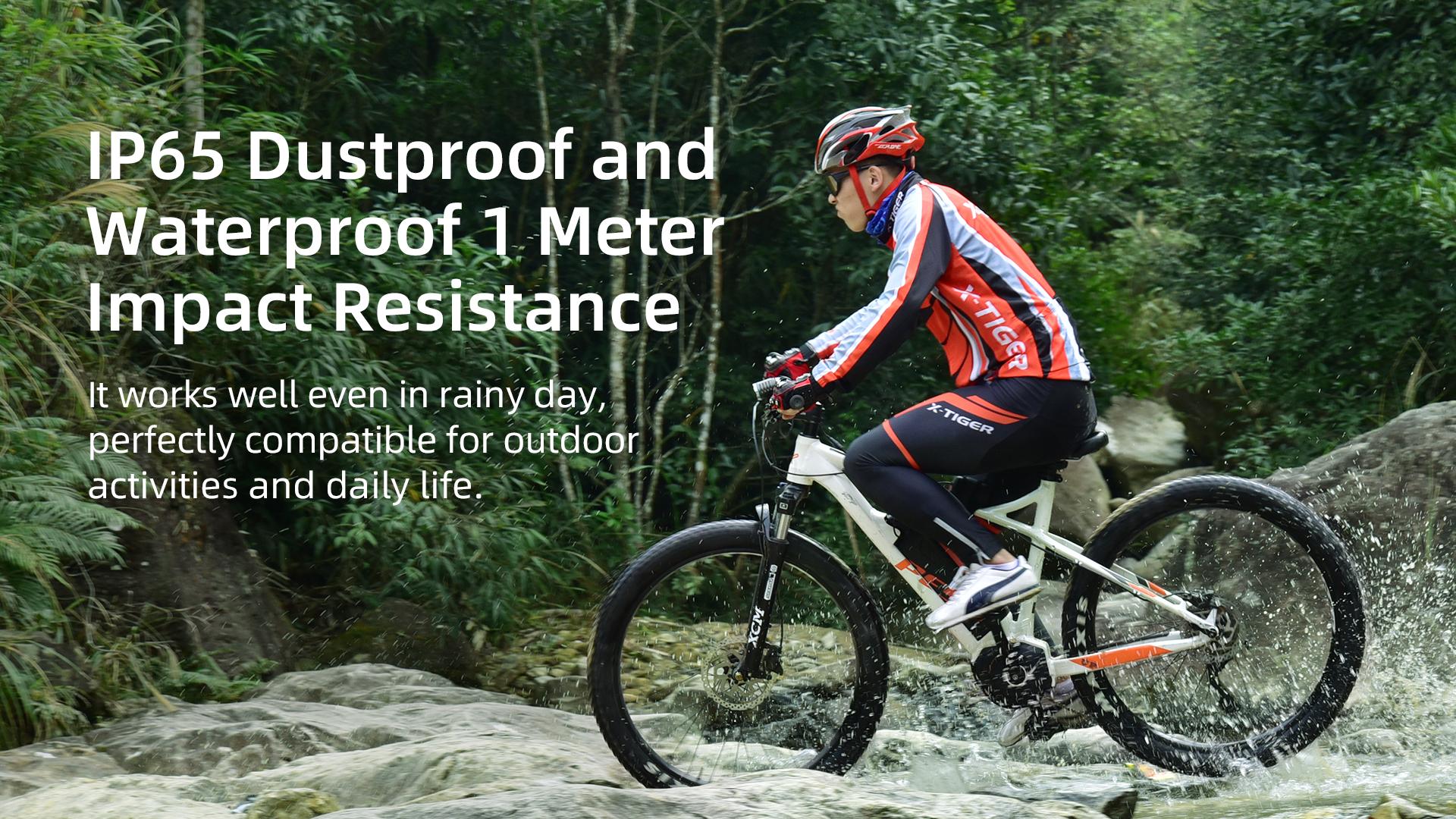 Compact Yet Powerful
With a weight of 164g and a length of 54mm, B1 can be easily packed in your backpack without giving you a burden.