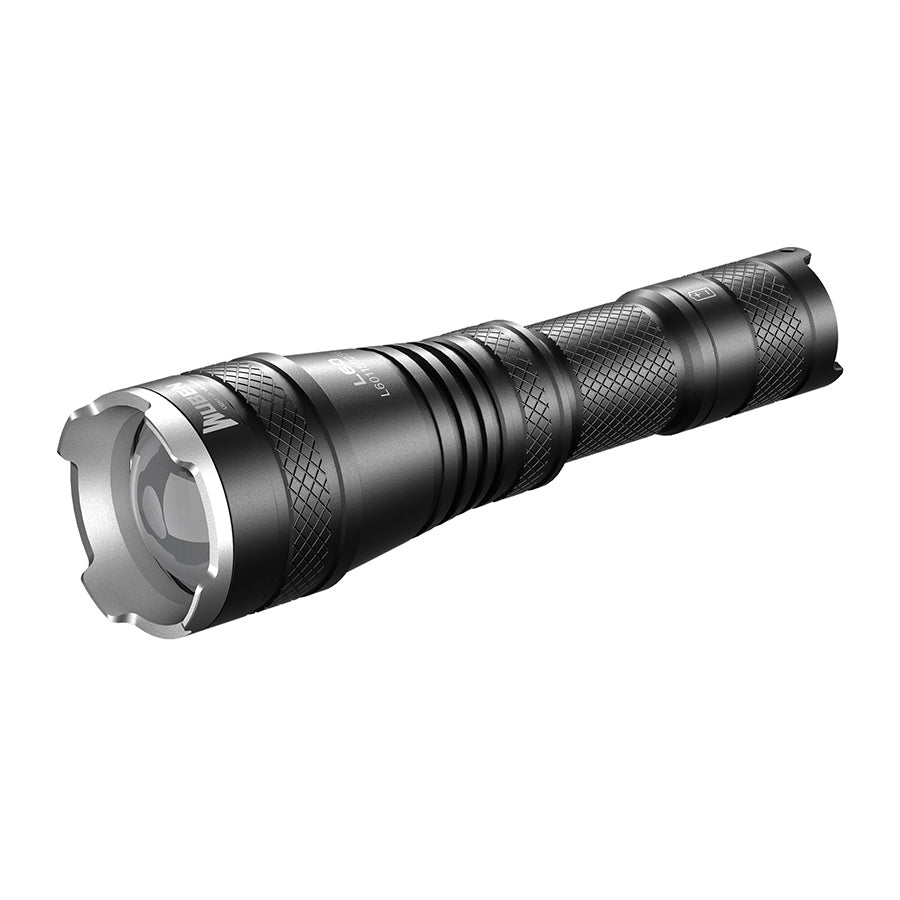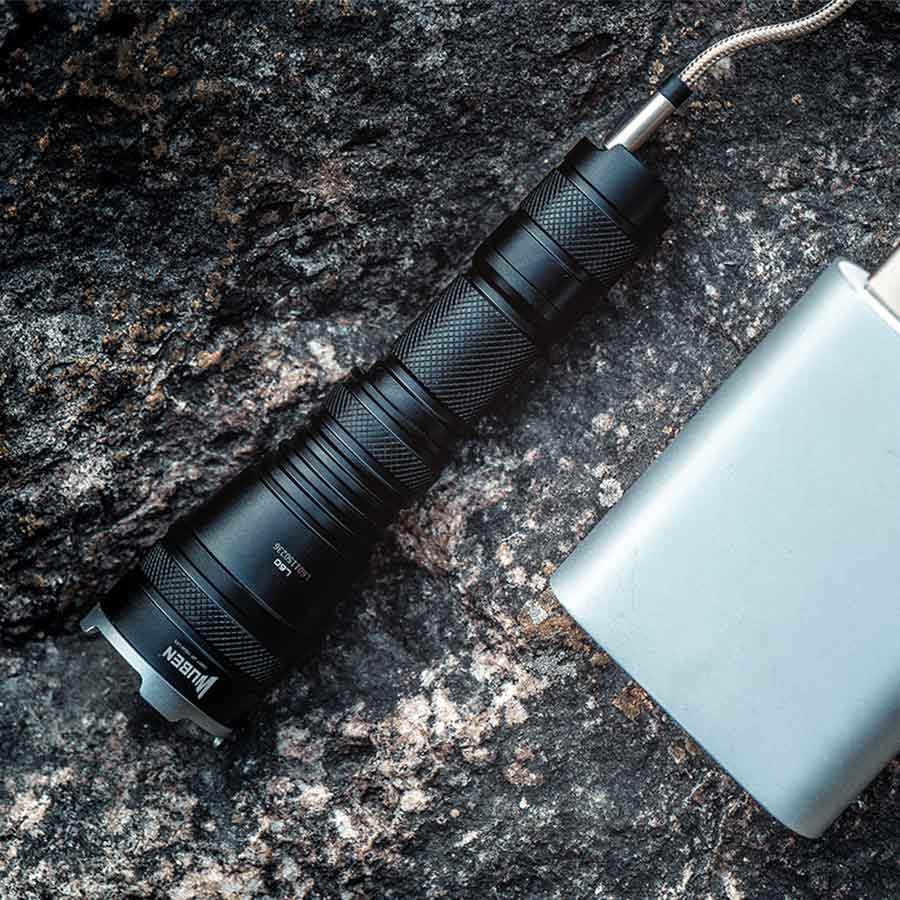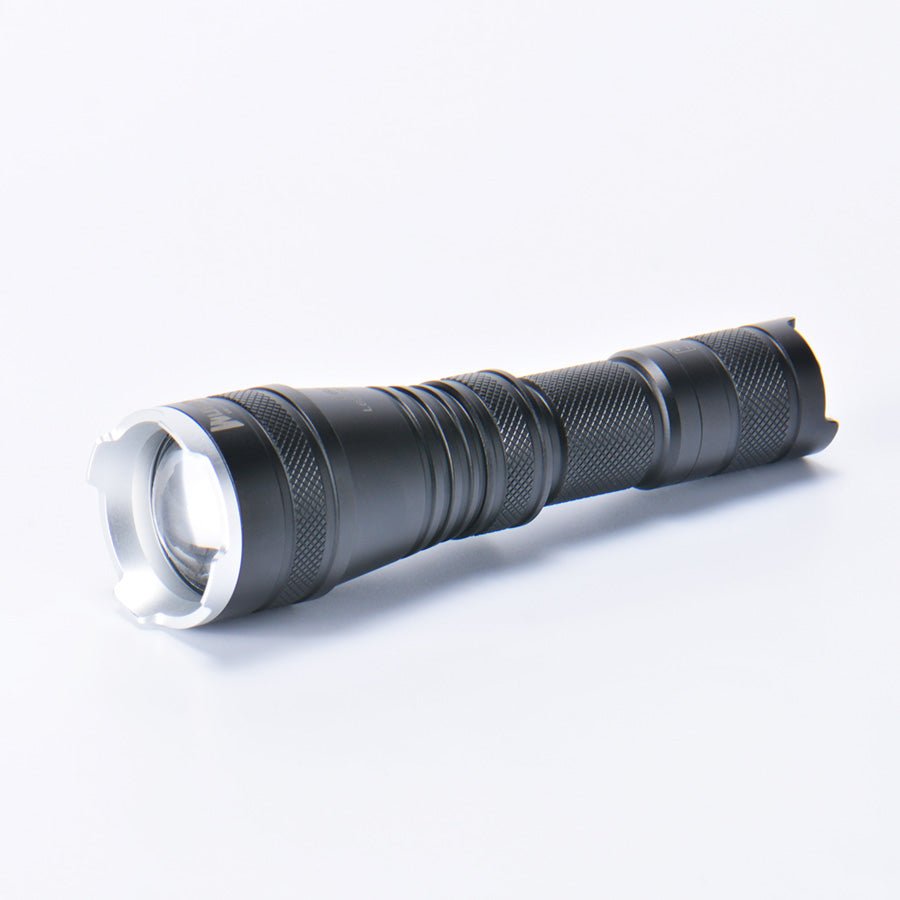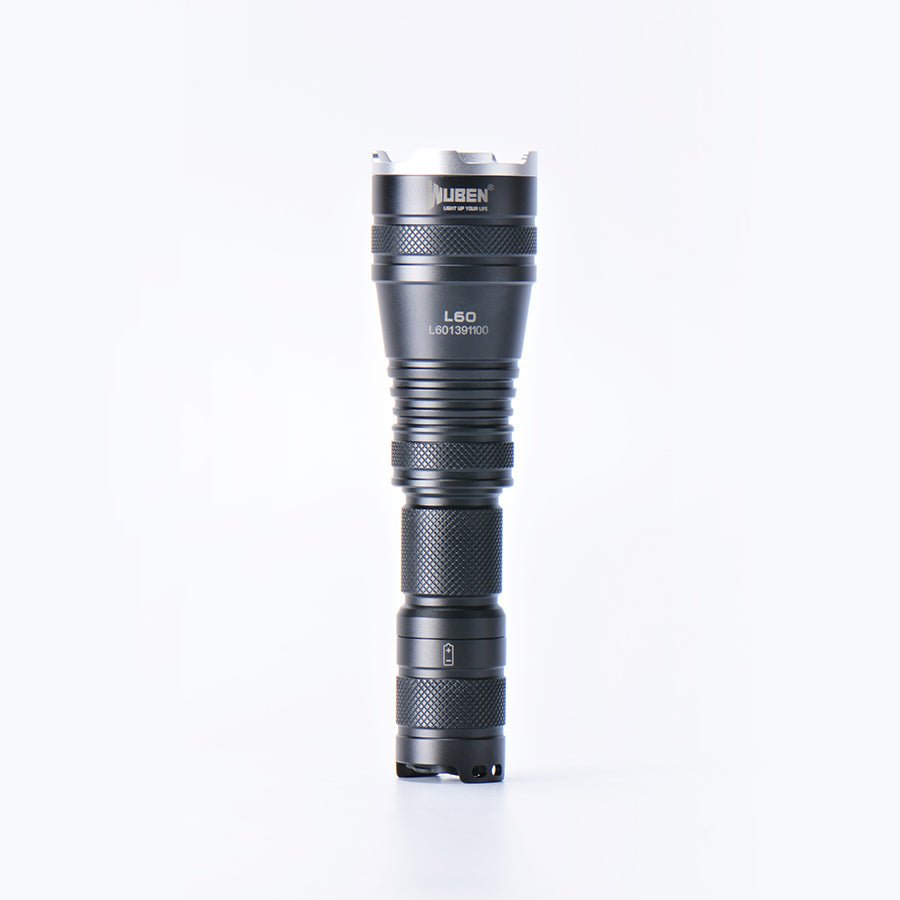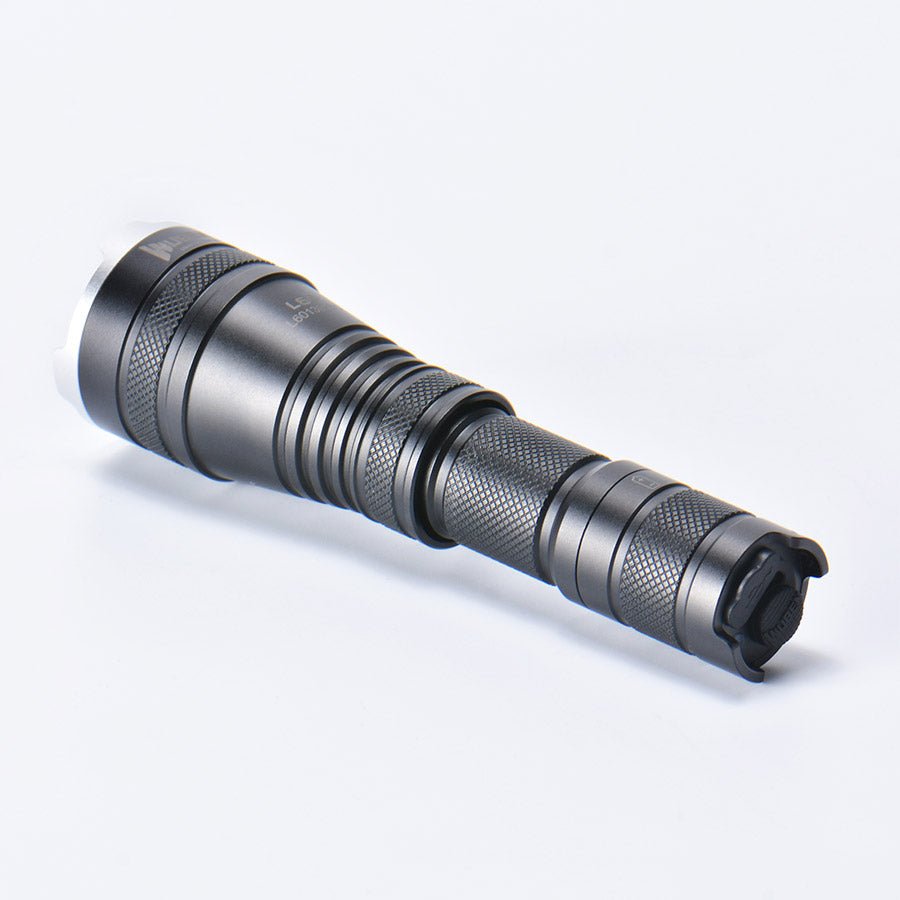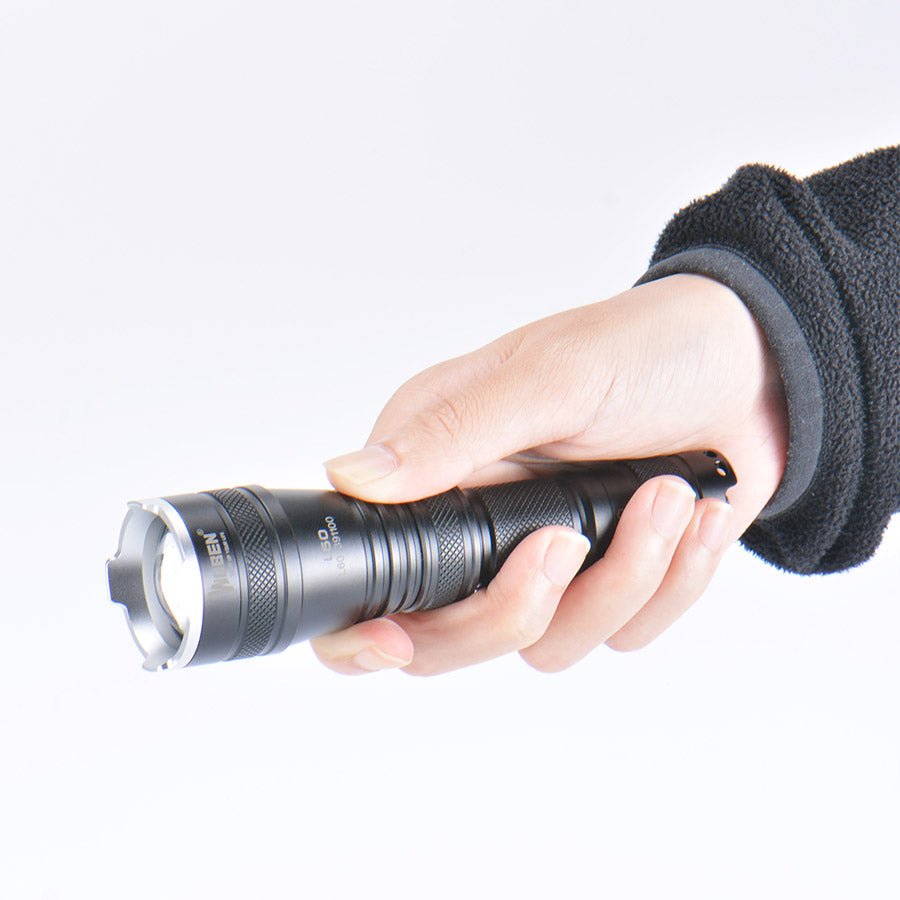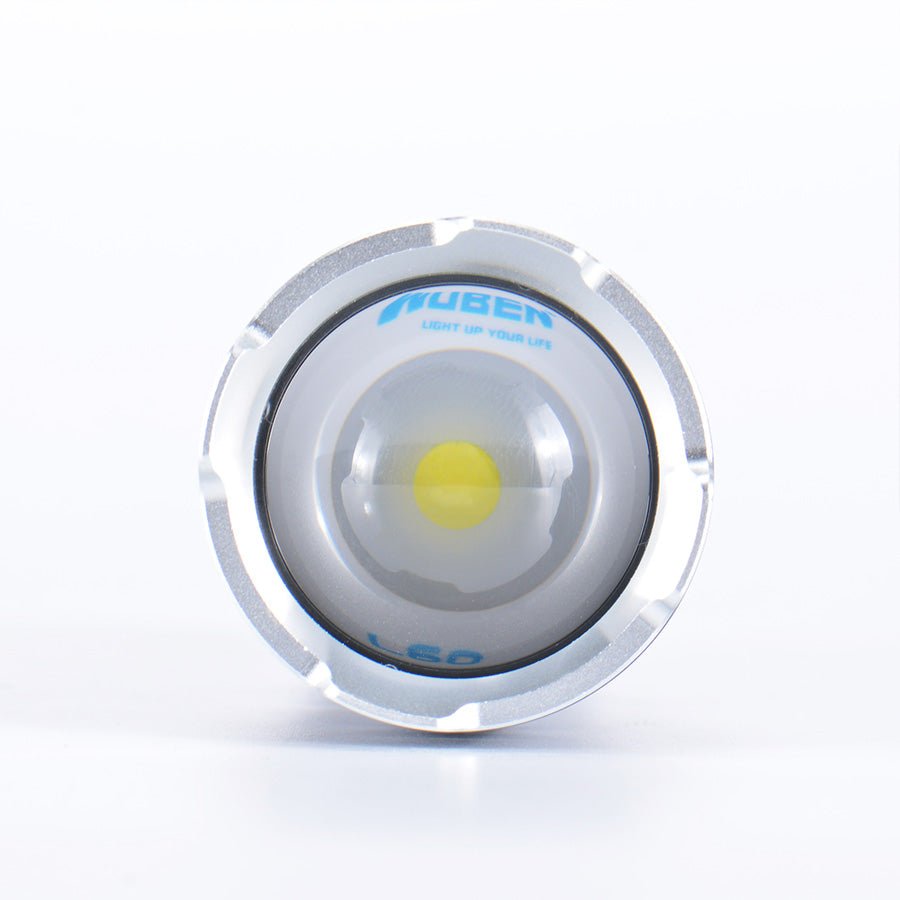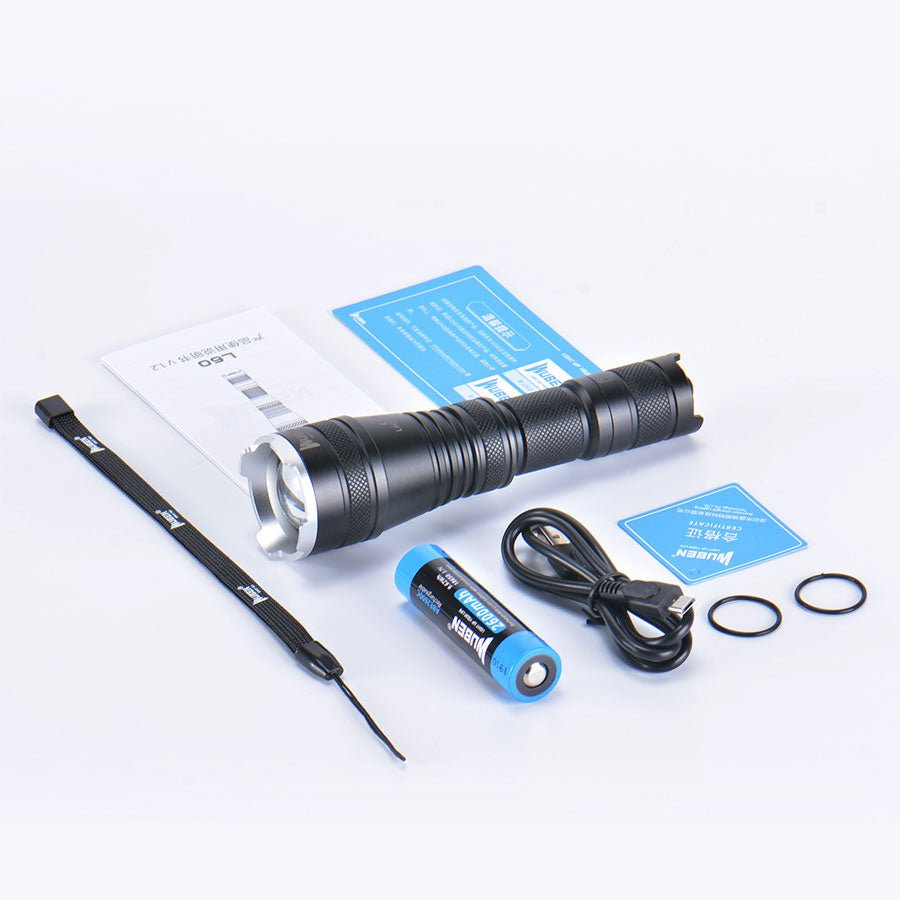 L60 Zoomable LED Self Defense Flashlight - 1200 Lumens
Sale price
$34.99
Regular price
$34.99
Zoomable Flashlight: You can select focus between spot and flood beams by simply rotate torch head to adjust zoom. Spot light beam distance reach 320 Meters, Also can be wide range for seeing and searching.Perfect for camping, hiking, emergencies, targeted searches and general household use.
Rechargeable Flashlights High Lumen: WUBEN L60 super bright rechargeable flashlight 1200 lumens, the zoom effect is 4 times that of ordinary flashlights, easily illuminate two football fields.
5 Modes: WUBEN Flashlight with 5 adjustment modes:High/1200Lumens, Mid/400Lumens, Low/75Lumens, Eco/5Lumens and SOS.Maximum can reach 1200 Lumens. The flashlight can use around 220 hours on Eco mode.
Tactical And Portable: The Tactical flashlight can protect lenses and break glass in an emergency. Easy to carry and compact enough to fit for your pocket. Also we support a wrist strap for carry.
30-day return & 5-year warranty: hassle-free return process for all our high-quality Wuben Easy Carry Light! We are confident that our products will speak for themselves.
Safe & secured checkout
L60 Zoomable LED Self Defense Flashlight - 1200 Lumens
Sale price
$34.99
Regular price
$34.99
A Floodlight with Beam Angle
By twisting the head, L60 allows you to change the light beam angle as desired.
Max Beam Throw Up To 320 meters
L60 can cast a focused beam with a sharp beam at the edge.
Serves As Flood Light / Spot Light
This compact tool is waterproof / dustproof and is great for all settings.
Micro-USB Charging At Your Convenience
With a micro-USB charging port, you can easily charge L60 with your Smartphone cable.
L60 Zoomable Flashlight - 1200 Lumens
L 60
fantastic zoom light. solid construction and a bright beam. I'm now a wuben customer
Great flashlight!
This flashlight is very useful inside and outside. The run times are good and its enough light for just about anything.
Très bonne lampe
Très bonne lampe, éclairage puissant , fabrication de qualité . Le réglage de la lentille est très pratique .
L60 Zoomable Flashlight - 1200 Lumens