AS6 LED Flashlight Holster Nylon Holder Pouch 5.9''x1.6''
Sale price
$9.99
Regular price
Anniversary Sale: buy 1 get 10% off: SALE10 / buy 2 get 15% off: SALE15
Safe & secured checkout
AS6 LED Flashlight Holster Nylon Holder Pouch 5.9''x1.6''
Sale price
$9.99
Regular price
Product description
Product reviews
WUBEN L60 flashlight Holster Light Pouch


1. Carry your flashlight and battery on your belt or key ring. Keep your flashlight and battery in safe condition, not easy to fall off.
2. The two sides of the pouch and the battery bag are elastic, .
3. Made of durable nylon and velcro, convenient to use.

Color: Black
Material:Nylon
Size:165 x 45mm, It fits for WUBEN L60, T70, A21 and other brands flashlights similar to them.

Package include:
1 x flashlight holster (flashlight and battery are not included).
Addition information:
Compatible with L60 and T70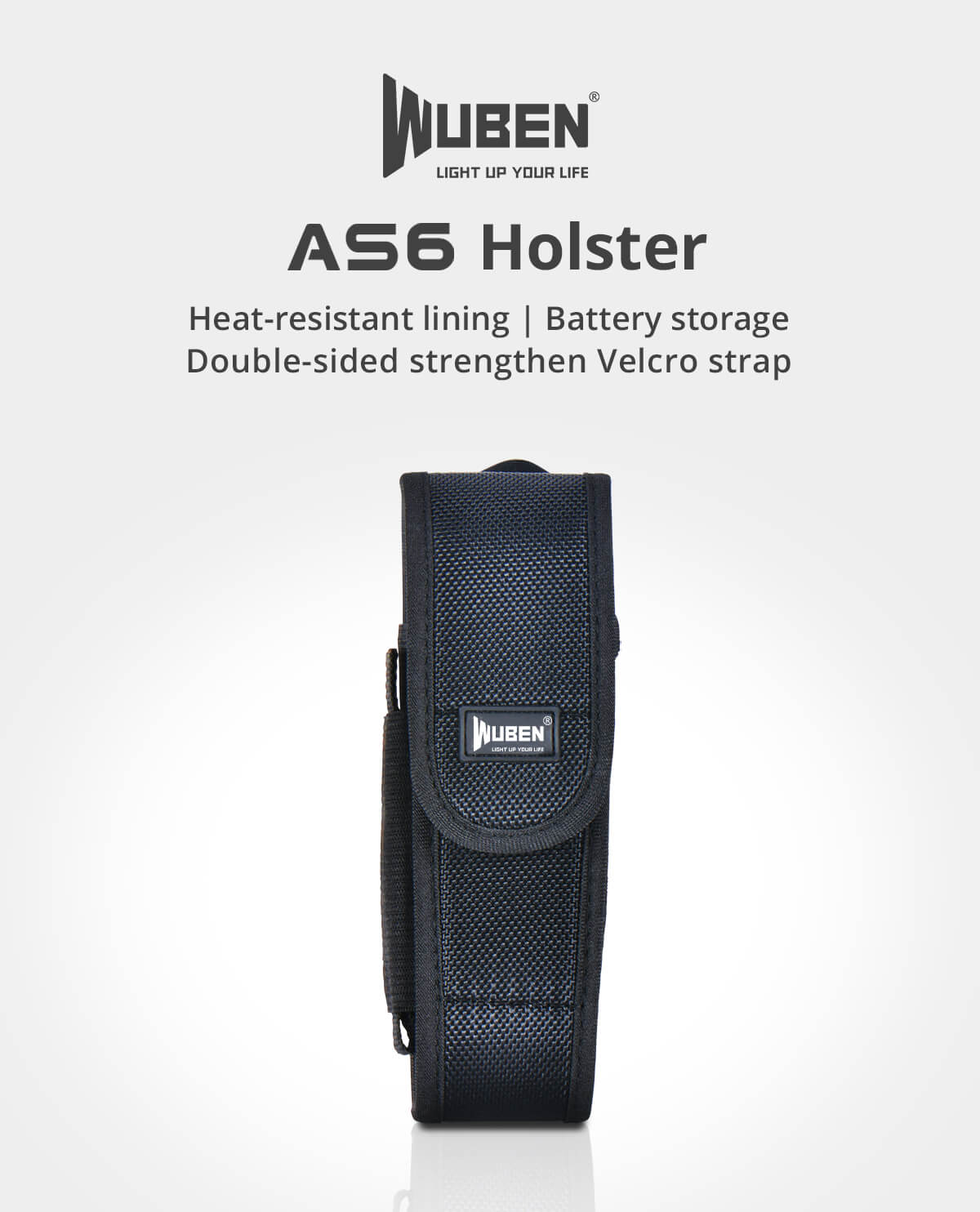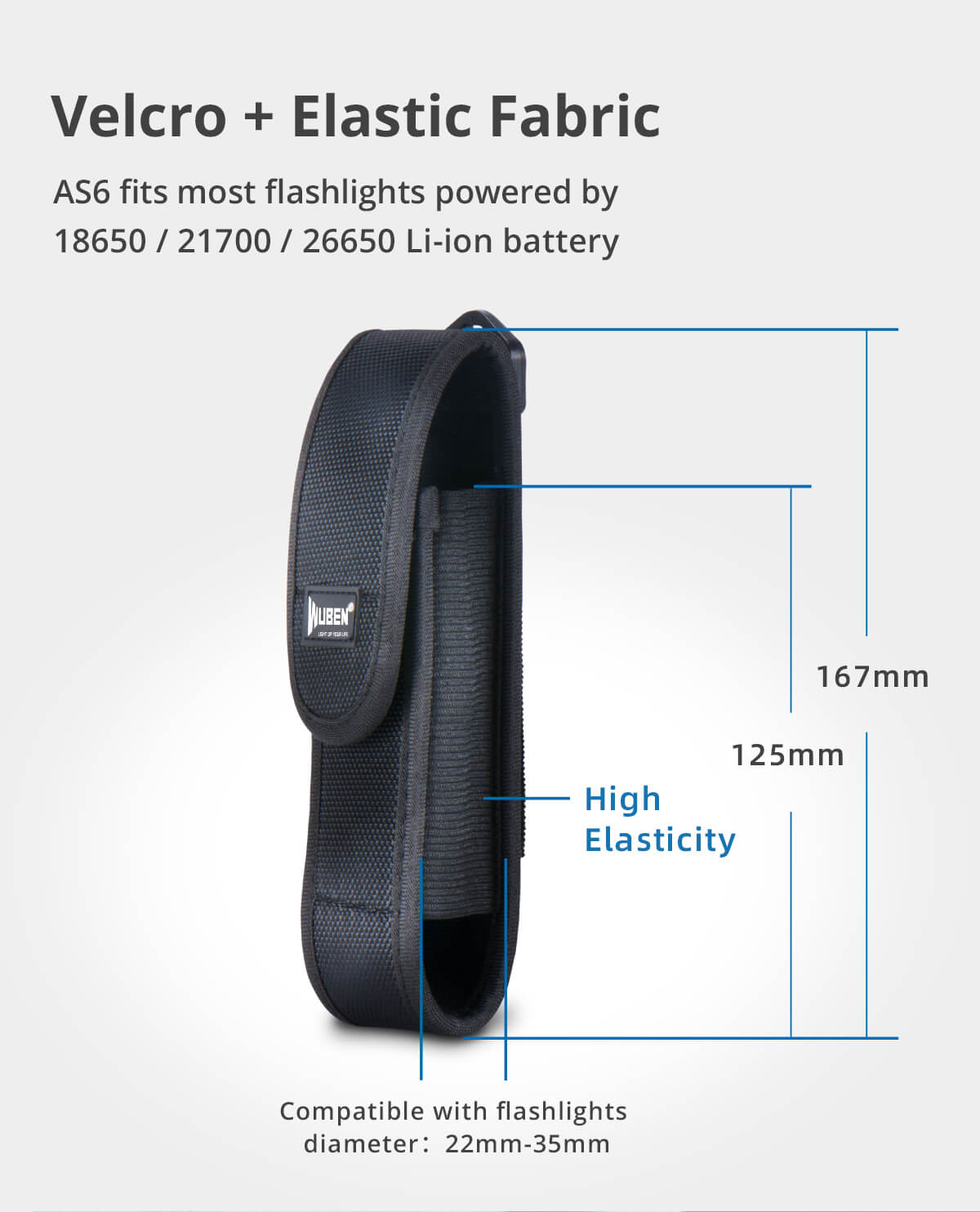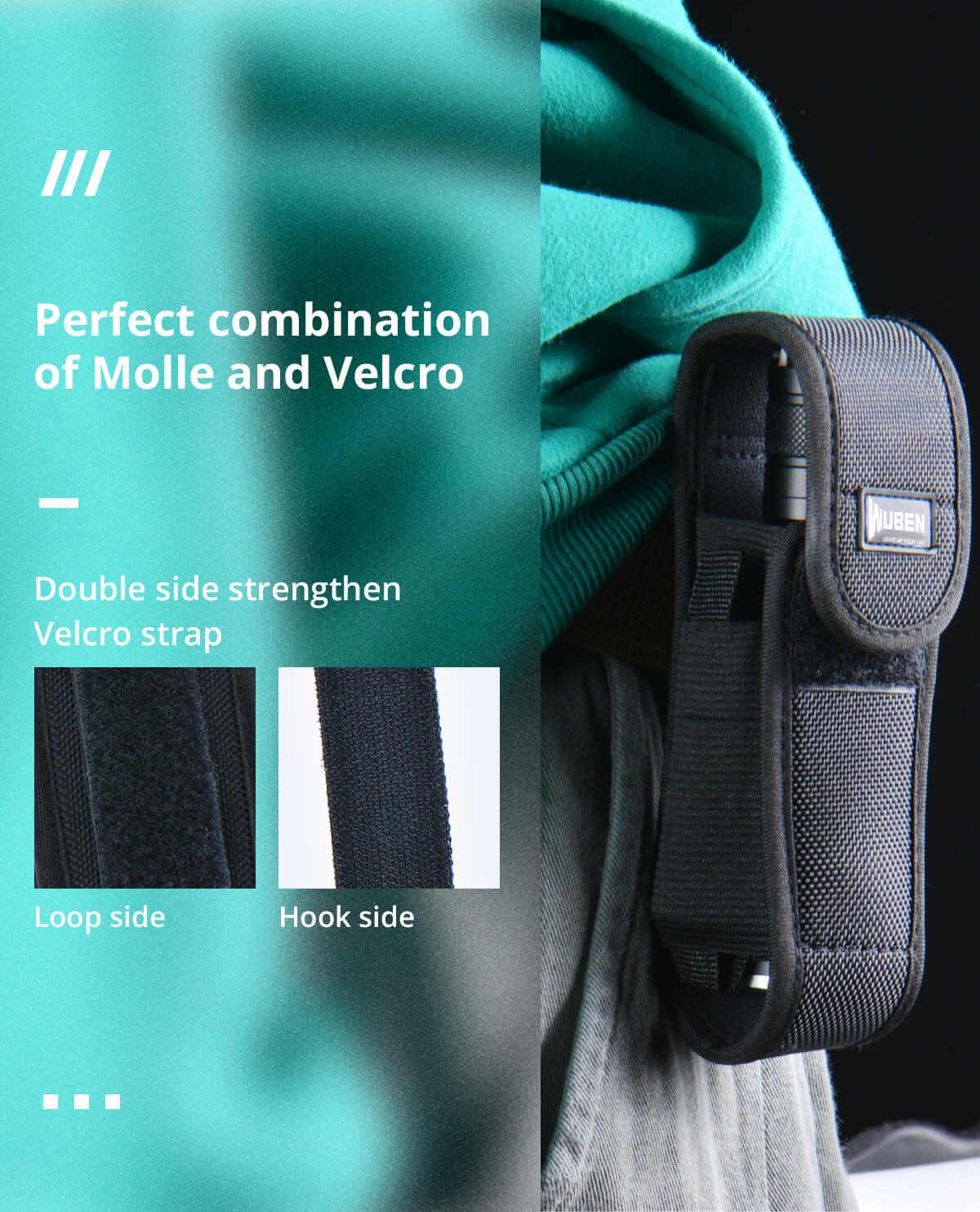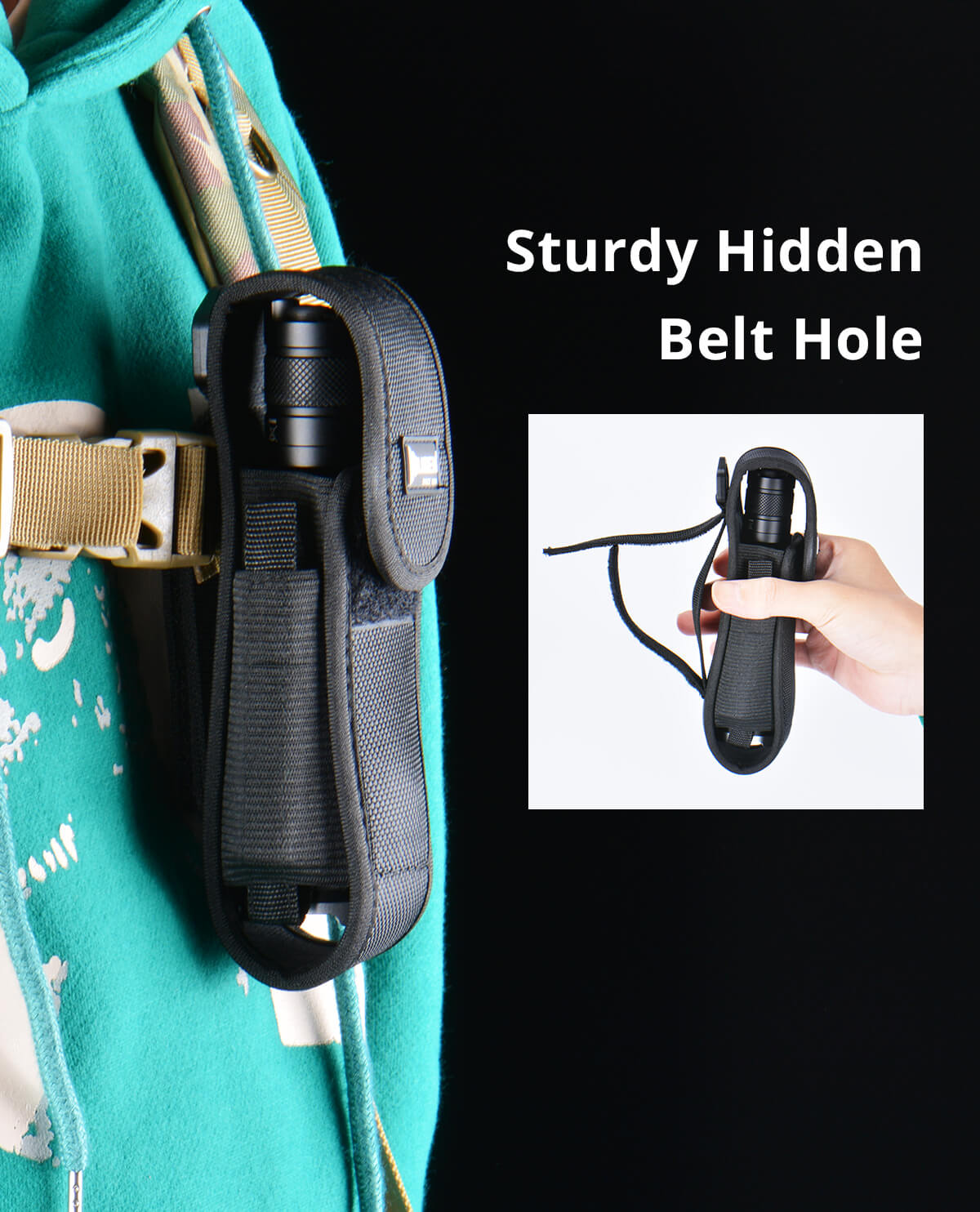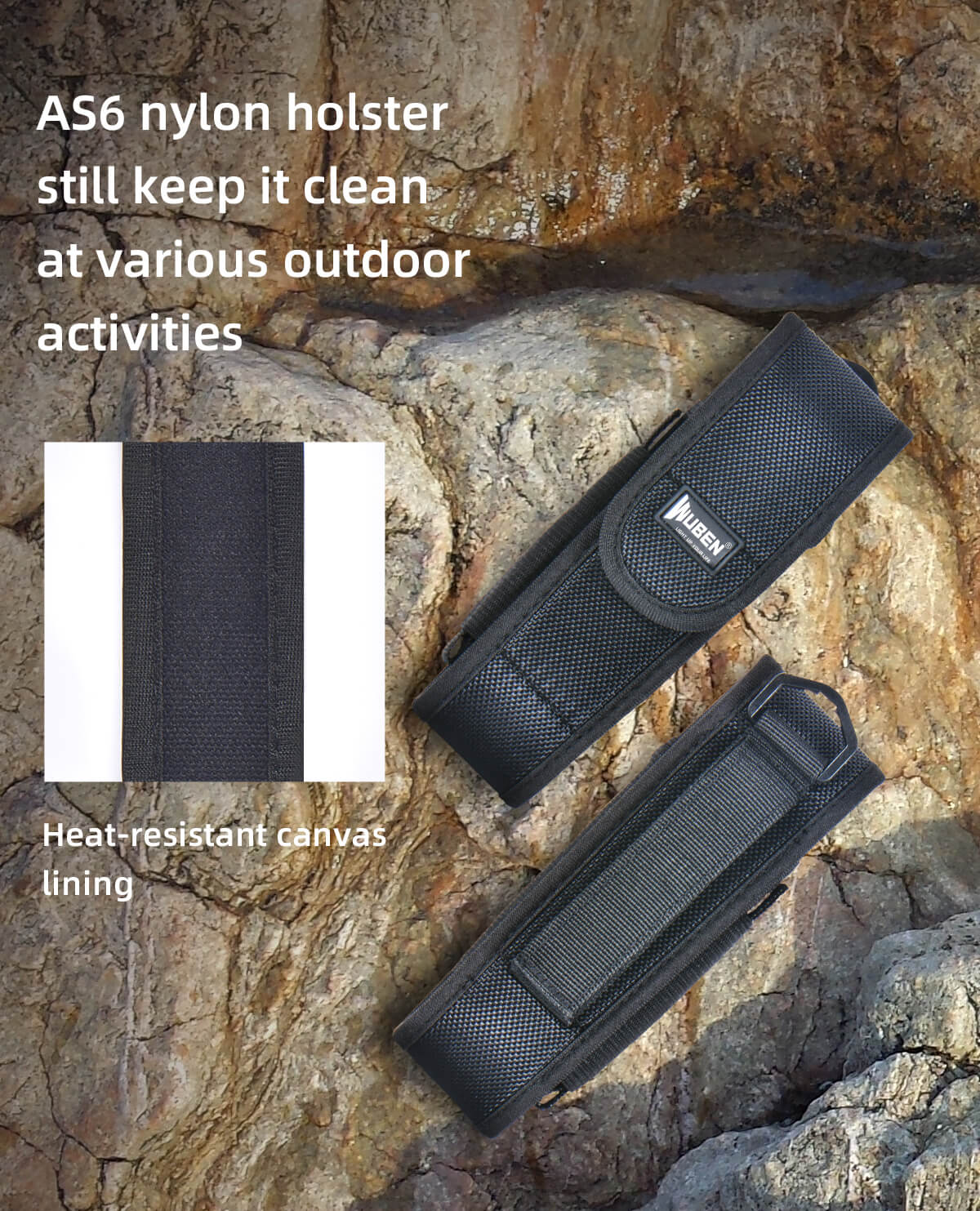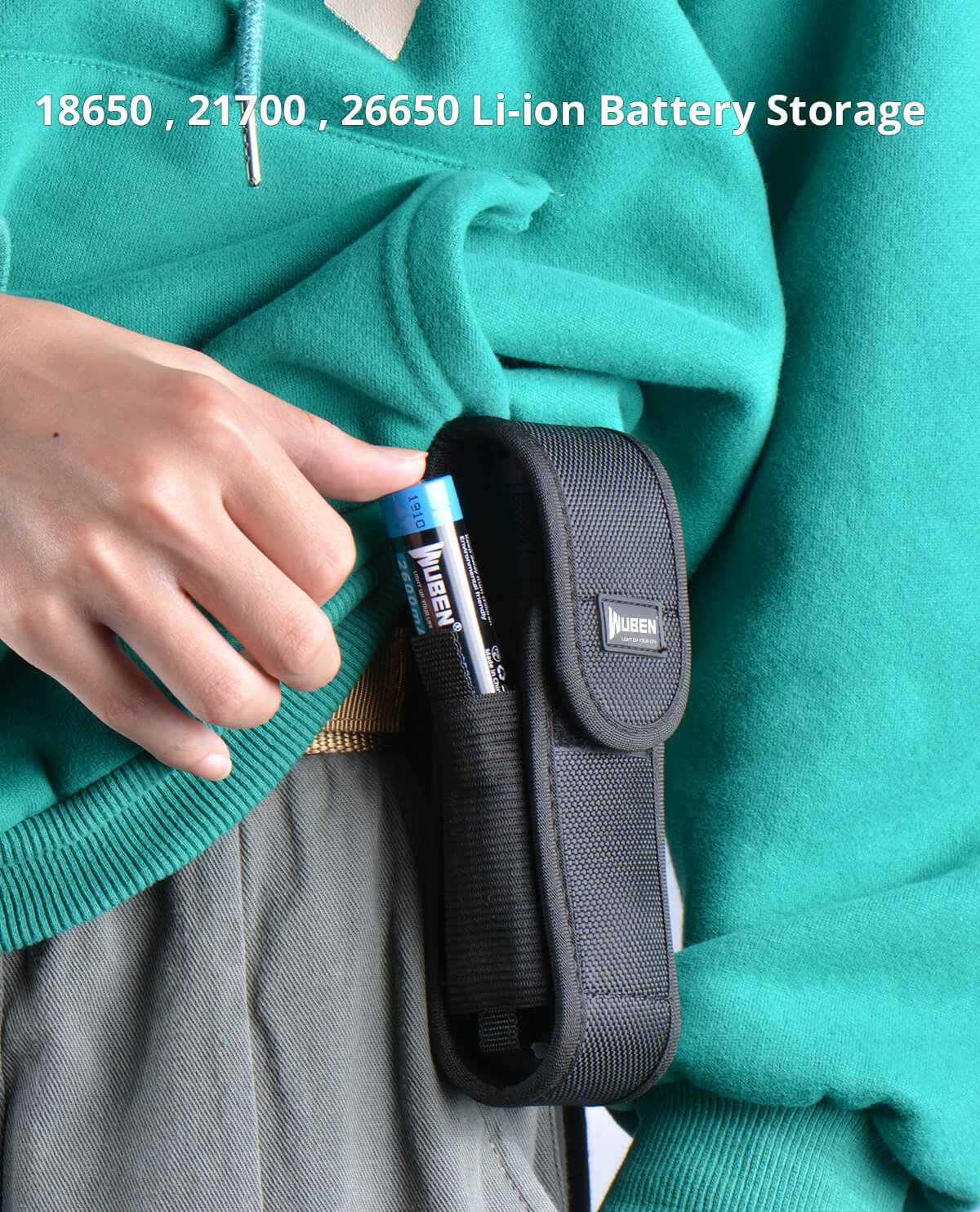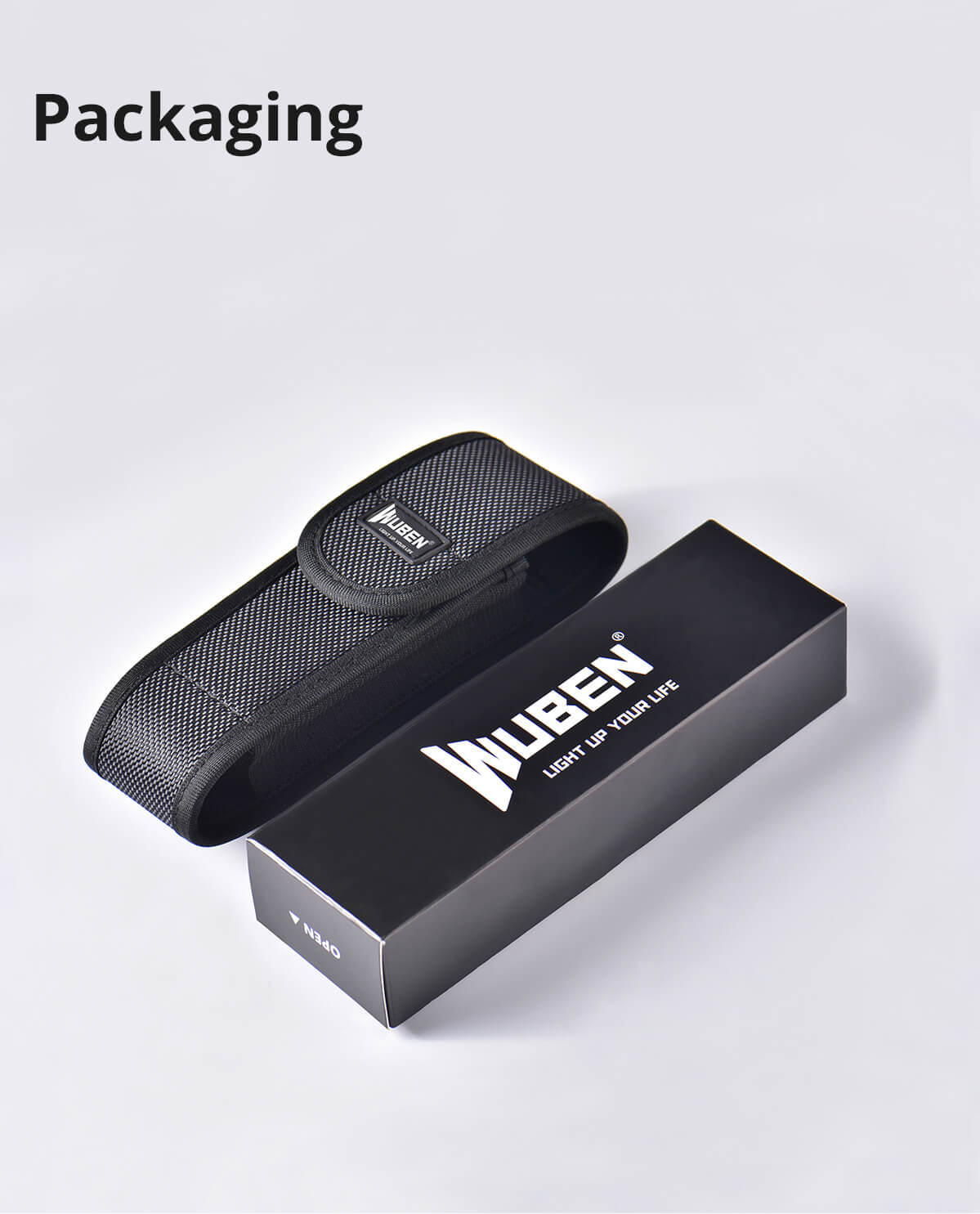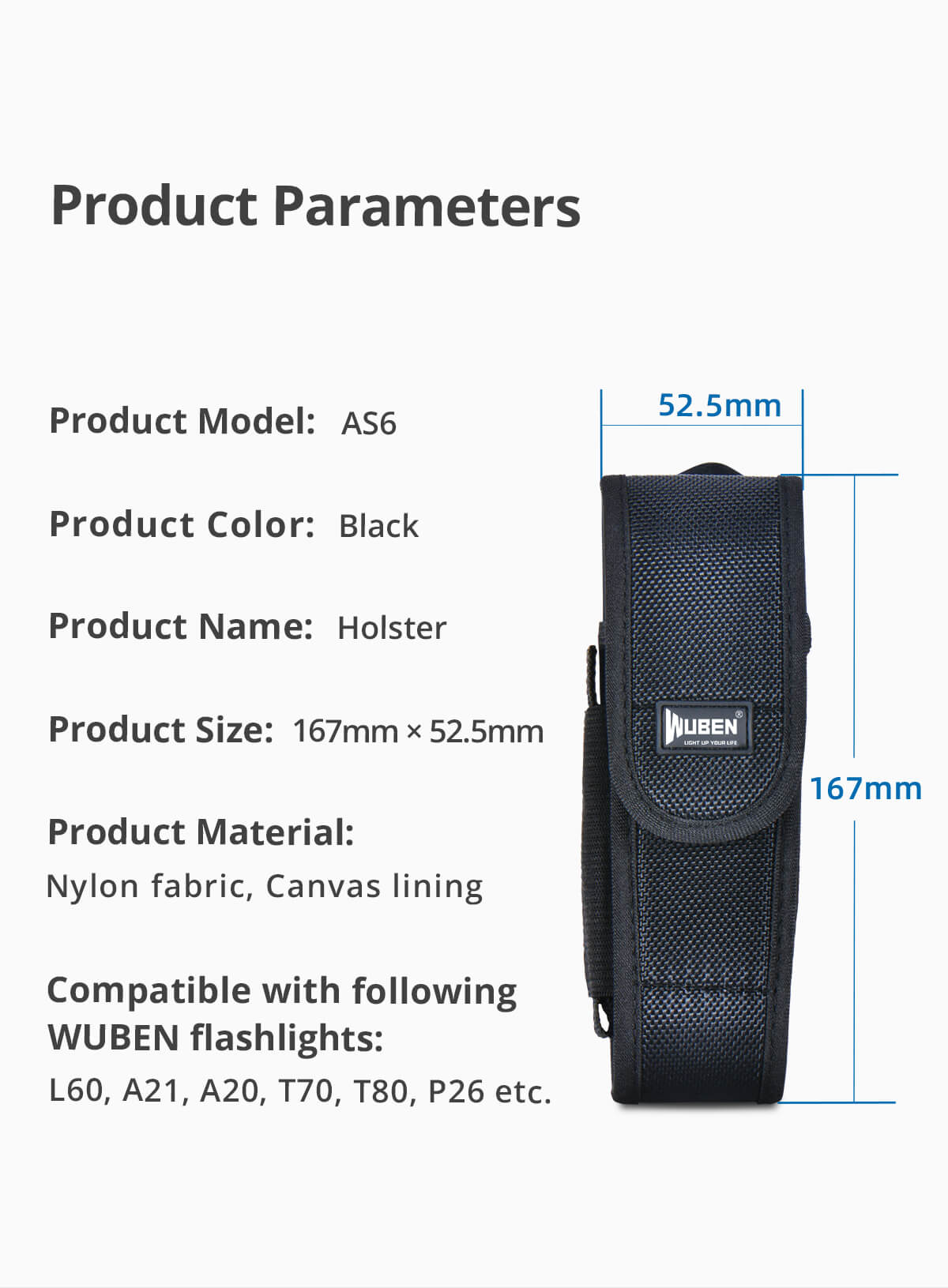 Very well made. However!
Very sturdy and well made. However, this was suggested as a suitable pouch for the T70 flashlight. The one that I had was at least half inch too sort for the flap to fasten down.
Fuerte
Es una funda resistente. está bien construida. Un poco alta para mi C2. Pero entiendo que tambien es para otras linternas más grandes. Estoy contento con la compra
TOP NOTCH SUPRIOR QUALITY HOLSTER!!
The Wuben AS6 like the AS5 is a VERY HIGH QUALITY NYLON HOLSTER!The STITCHING is VERY STOUT/STRONG and the VELCRO STRAPS on the BACK OF IT along with the DEDICATED BELT LOOP SECTION UNDER IT makes it so you can EITHER ATTACH IT to a CARRIER BAG STRAP or BACKPACK STRAP VIA the Velcro Straps or RUN IT THROUGH your belt around your waist with the DEDICATED BELT LOOP STRAP that is BELOW the Velcro Straps!
The HEAVY NOTCHED hard plastic loop ring on the back can be used to HANG IT FROM PEGS OR HOOKS or you could attach a key chain to it.The EXTRA BATTERY HOLDER on the side is like ICING ON THE CAKE to give you some EMERGENCY POWER if your MAIN BATTERY RUNS LOW UNEXPECTEDLY WHEN OUT IN THE FIELD!I would DEFINITELY RECOMMEND USING IT when not using the Metal clips on the LIGHT ITSELF.
I GIVE IT an A+! in ALL ITS VERSATILITY & QUALITY CONSTRUCTION!Best of LUCK TRANSPORTING your Wuben Flashlights around SAFELY!CONAN:-))