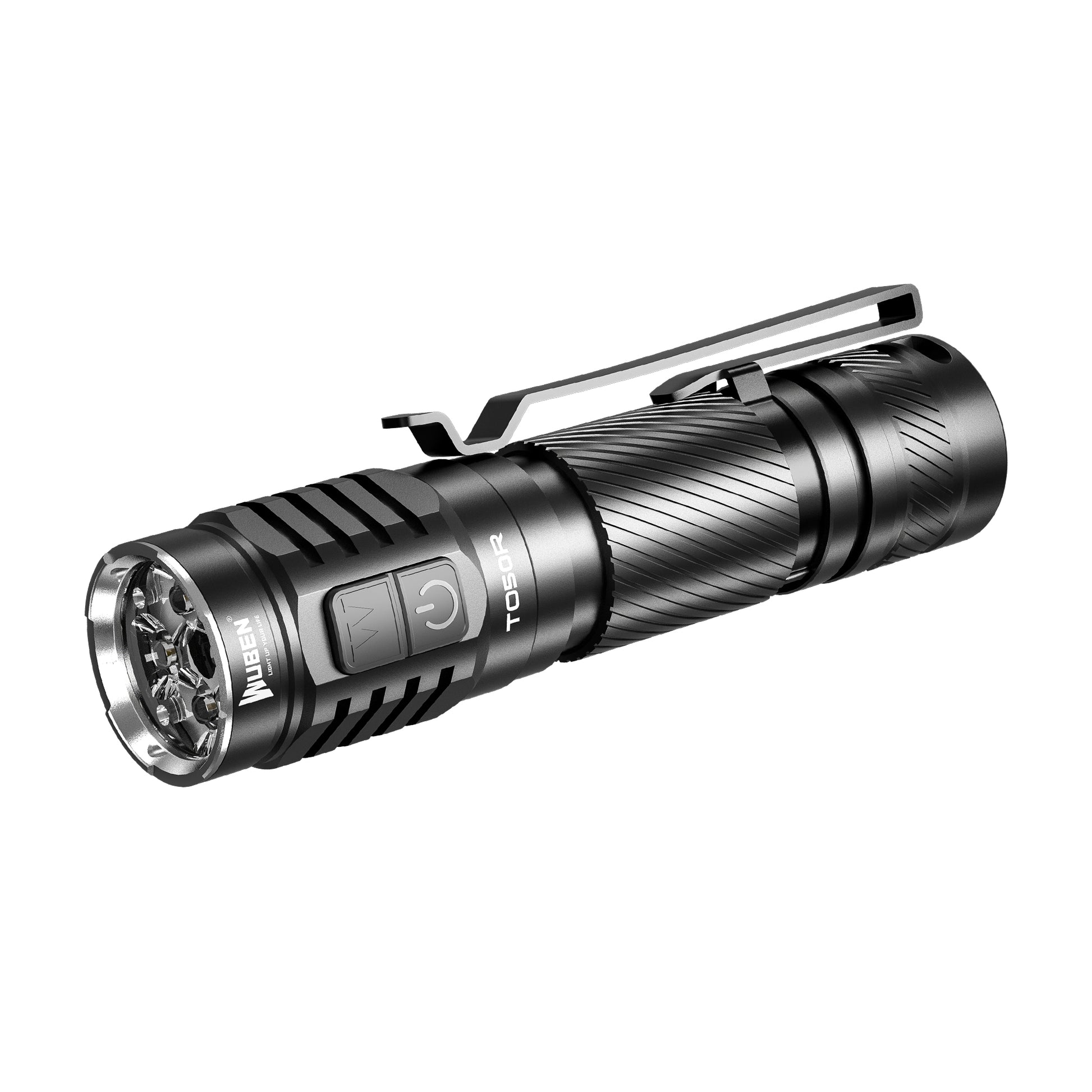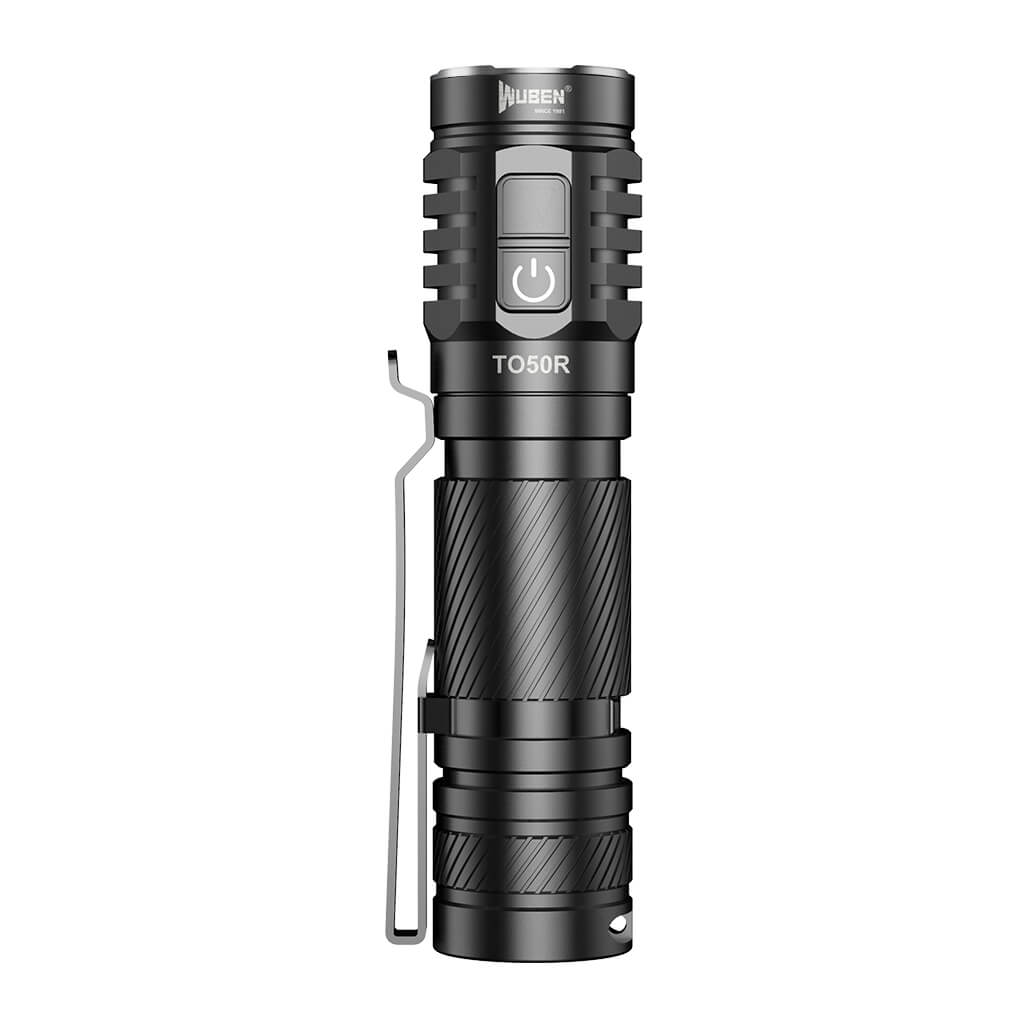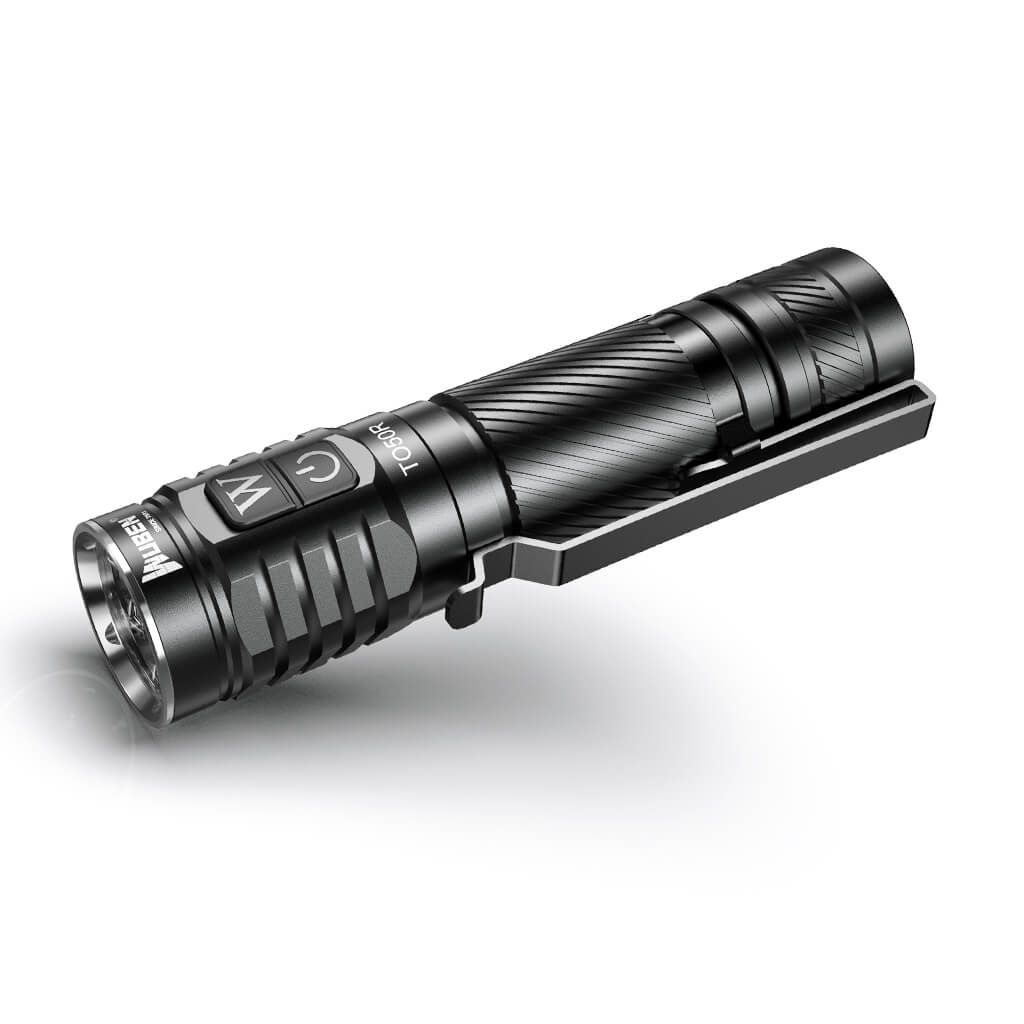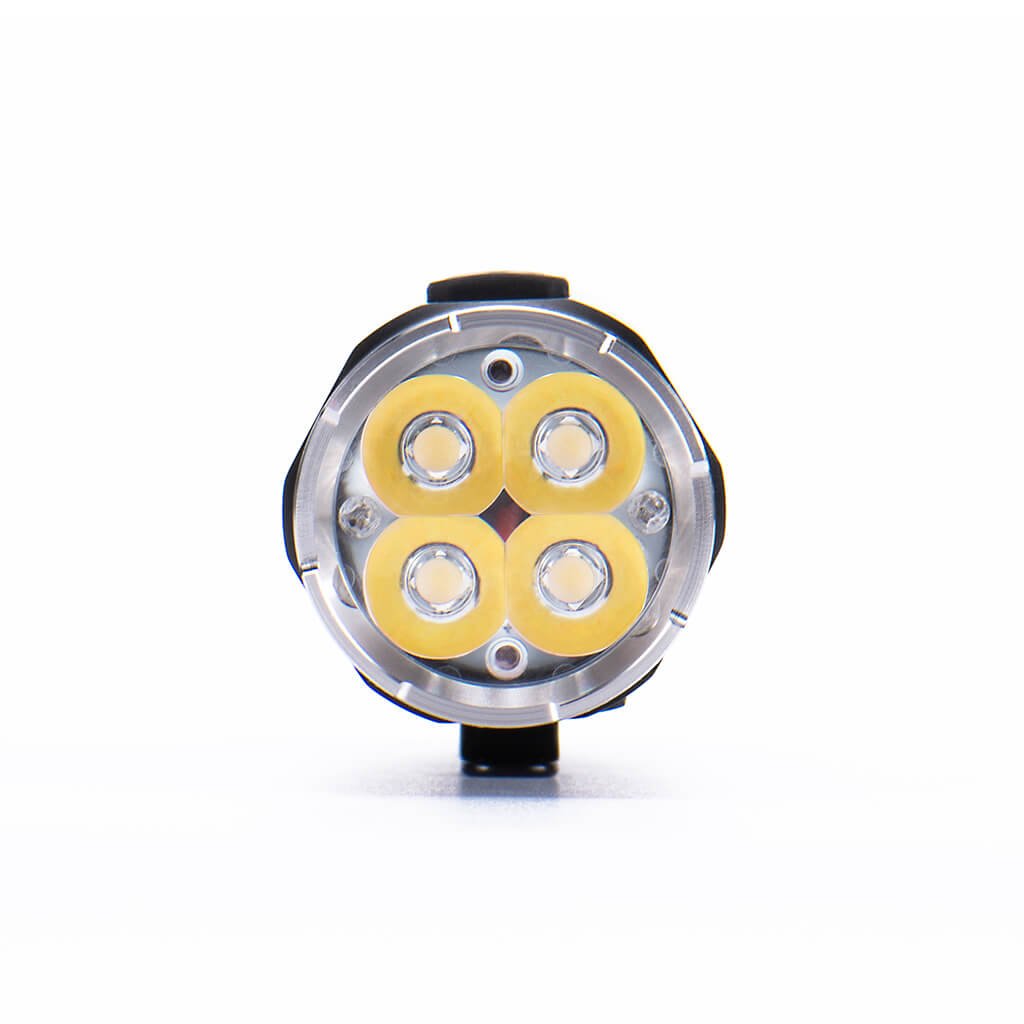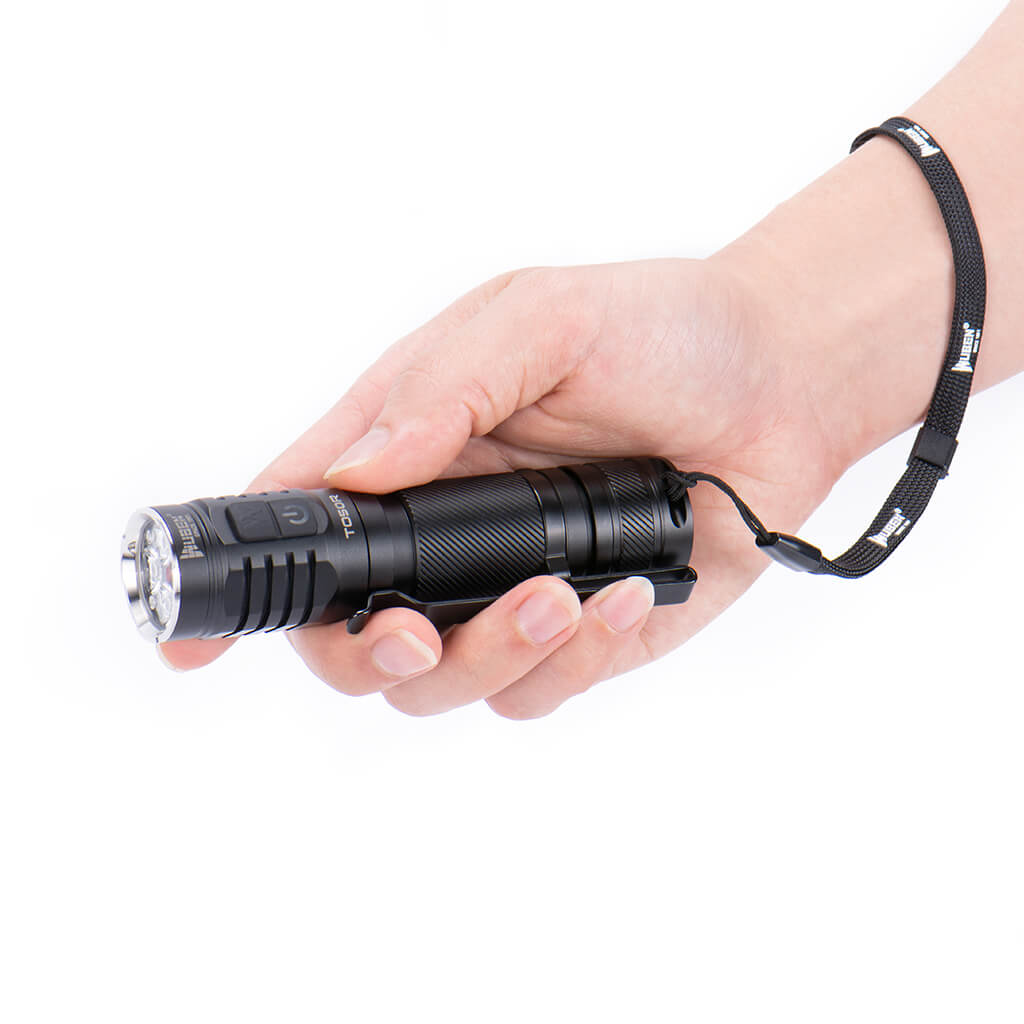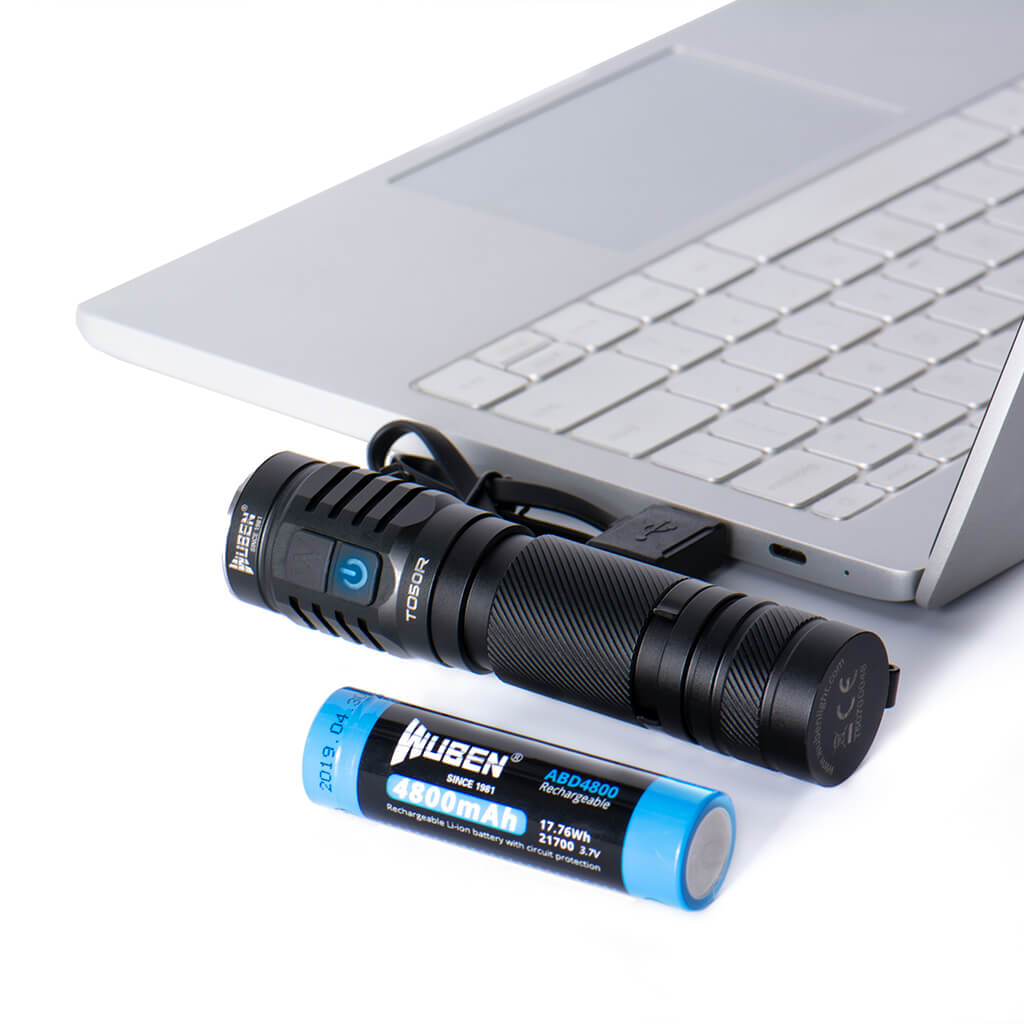 TO50R Outdoor 21700 Flashlight - 2800 Lumens
Sale price
$168.99
Regular price
$168.99
Samsung LED & TIR: TO50R adopts four Samsung LH351D LEDs and TIR lens, delivering an outperform CRI rating of 90, providing a better light control and flicker-free output.
Versatile & Powerful: Delivers a super bright output up to 2800 lumens, features SOS and Strobe modes to deal with emergencies.
Giant Battery Power: Features 1 piece 21700 li-ion battery with a mega capacity of 4800mAh, with a maximum runtime of 191 hours.
Incredible Resilience: TO50R has earned IP68 rating with both waterproof and anti-dust features, it can tolerate temperature between -10℃ to 60℃, it can be used in severe weather conditions.
Magnetic Tail Cap: The magnetic tail cap allows you to attach TO50R to any metallic surface or user the clip to attach it to your backpack strap.
15-day return & 5-year warranty: hassle-free return process for all our high-quality Wuben Easy Carry Light! We are confident that our products will speak for themselves.
Safe & secured checkout
TO50R Outdoor 21700 Flashlight - 2800 Lumens
Sale price
$168.99
Regular price
$168.99
Samsung Premium LED
By adopting 4 pieces of premium LEDs, TO50R delivers a stable beam and completely flicker-free.
Unmatched CRI Rating
The highest possible color rendering index (CRI) of a flashlight is 100, where TO50R CRI rating is 90, making it stand out from the crowd.
Big Mac Battery
TO50R is powered by a 4800mAh battery with a maximum runtime of 191 hours, it is powerful enough to serve as a power bank for you phone.
One Hand Operation
TO50R features dual-side switches for easy control, the versatile switches allows you to control the brightness levels and modes.
Magnetic Tail Cap
With a magnetic tail cap, the flashlight can be attached to the front fender of your car for hand-free operation.
Ideal For Different Scenarios
With different brightness levels and modes, TO50R can be used for outdoor activities, patrolling or sight visiting, etc.
See or to be seen
TO50R not only makes sure you can see in the dark but also allows others to locate you with the SOS signal in case of an emergency.
Go wherever with You
You can attach TO50R to your backpack strap or use a nylon belt holster for easy carrying.
IP68 Waterproof 
TO50R comes with waterproof and anti-dust features and survives in serve weather conditions.
Smart Hybric Circuit
By using an intelligent circuit control, the temperature control of the LED is monitored to ensure the flashlight will not overheat.
Durable Components Underneath
As a powerful tactical flashlight, it has gold-plated interior parts, it is designed to be strong, durable and resist any condition.
Say No To Overheat
TO50R features effective heat dissipation in the design, it protects your safety and only prevents the battery from draining too quickly.
TIR Optical Lens
With total internal reflection optical lens, TO50R provides better light control since it captures all of the photons leaving a source.
Great light
Awesome light with multiple brightness settings. Very easy to use and well made. Love the small size.
High cri with 4 pieces Samsung LH351D LED
The light cone is very wide and well coordinated. The neutral color throughout is entirely satisfactory. The lighting duration of approx. 1000lm at the highest level is also exemplary compared to other lamps. I would like it if the power button had a backlight. Unfortunately this is not the case. There will be a new switch and an additional USB-C connection with a hardware update. Otherwise I am very satisfied with this lamp and would buy it again. Ordering was easy and delivery was particularly fast. It went well.
Great light, very bright
I have a TO40R as well. Both are bright and feel good in the hand. The 50 doesn't get as hot as the 40. Looking forward to using it more.
A great flashlight
Durable, compact, bright as all hell, and the magnet is strong. Waited a while for it to come but, I'd say it was worth it. Overall a nice upgrade to the L50 I lost.
A versatile well built flashlight
I was buying the TO50R for two reasons:
1. I was looking for a waterproof, well built bright flashlight for my trekking adventures
2. Sometimes I'm using a flashlight for photography. Therefore the high CRI of the flashlight was an absolute necessary feature.
The TO50R meets all my demands. It's a perfect built flashlight and delivers an output up to 2800 Lumen. The weigh is only about 200g with battery included.
All together a versatile well built flashlight. Recommended!