Hide It In the Palm
C5 is a handy EDC flashlight with a sleek and elegant body; the streamlined design makes it comfortable to grasp, small enough to hide it in the palm.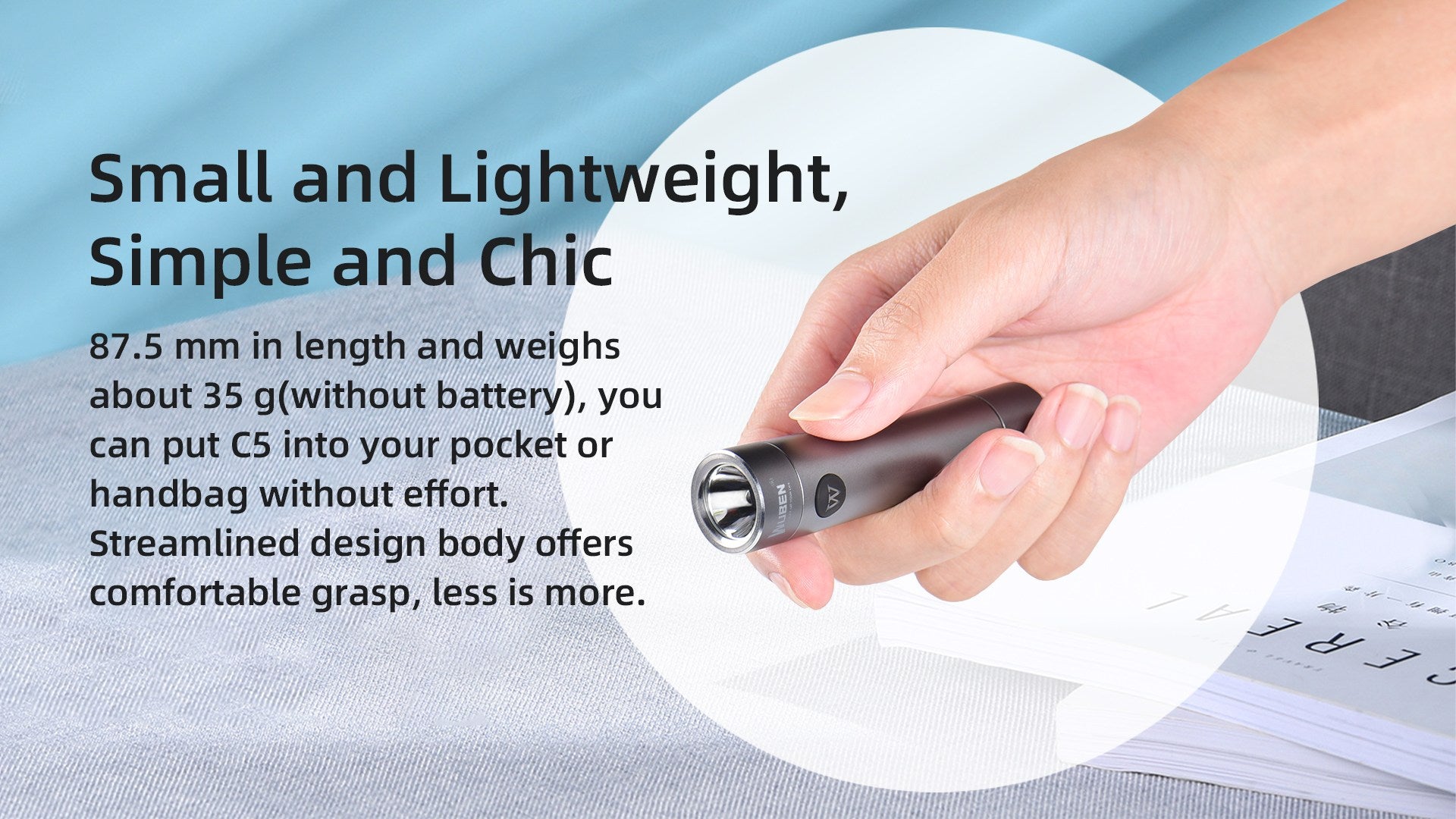 Long Runtime & Easy Charge
C5 may be small but it doesn't mean it can't last. Powered by a 750mAh battery with a runtime of up to 15 hours, don't underestimate its power!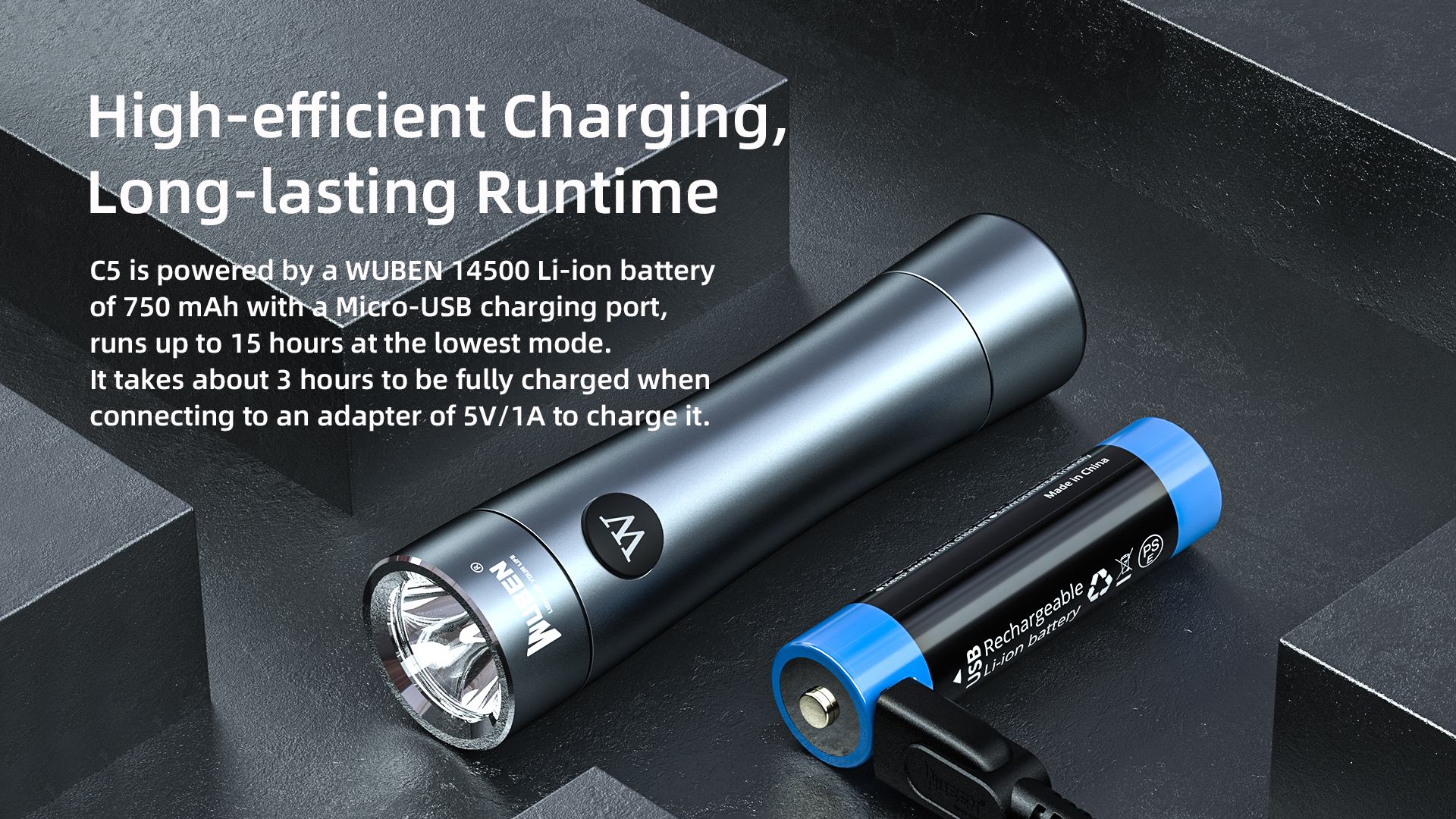 Various output to Choose
Sometimes we just need a little bit of light in life. C5 features 4 different brightness levels, you can always adjust according to needs.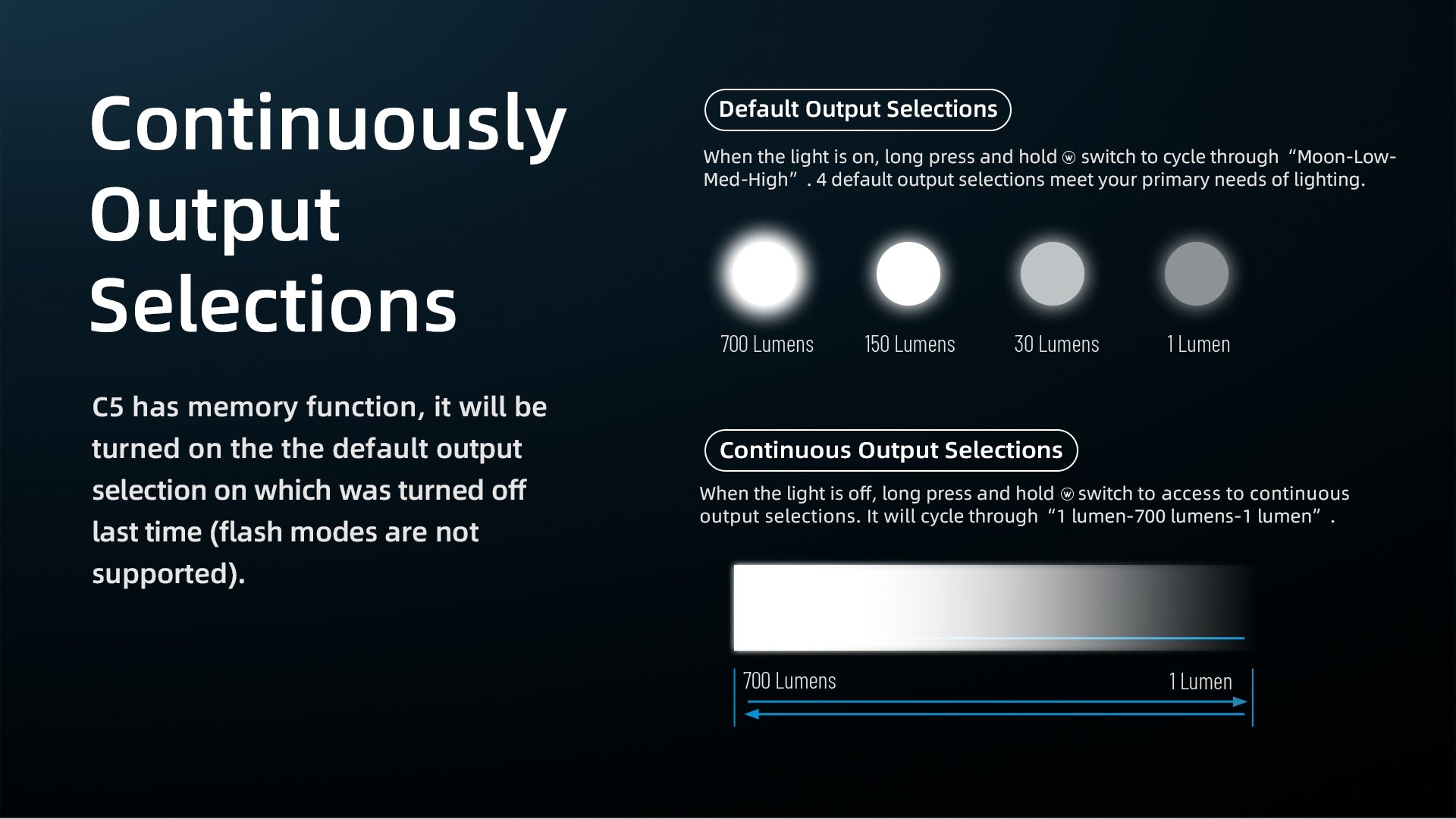 Easy Hand-Free Operation
Having your car broken down in the middle of nowhere at night is not that scary, as long as you have C5 with you.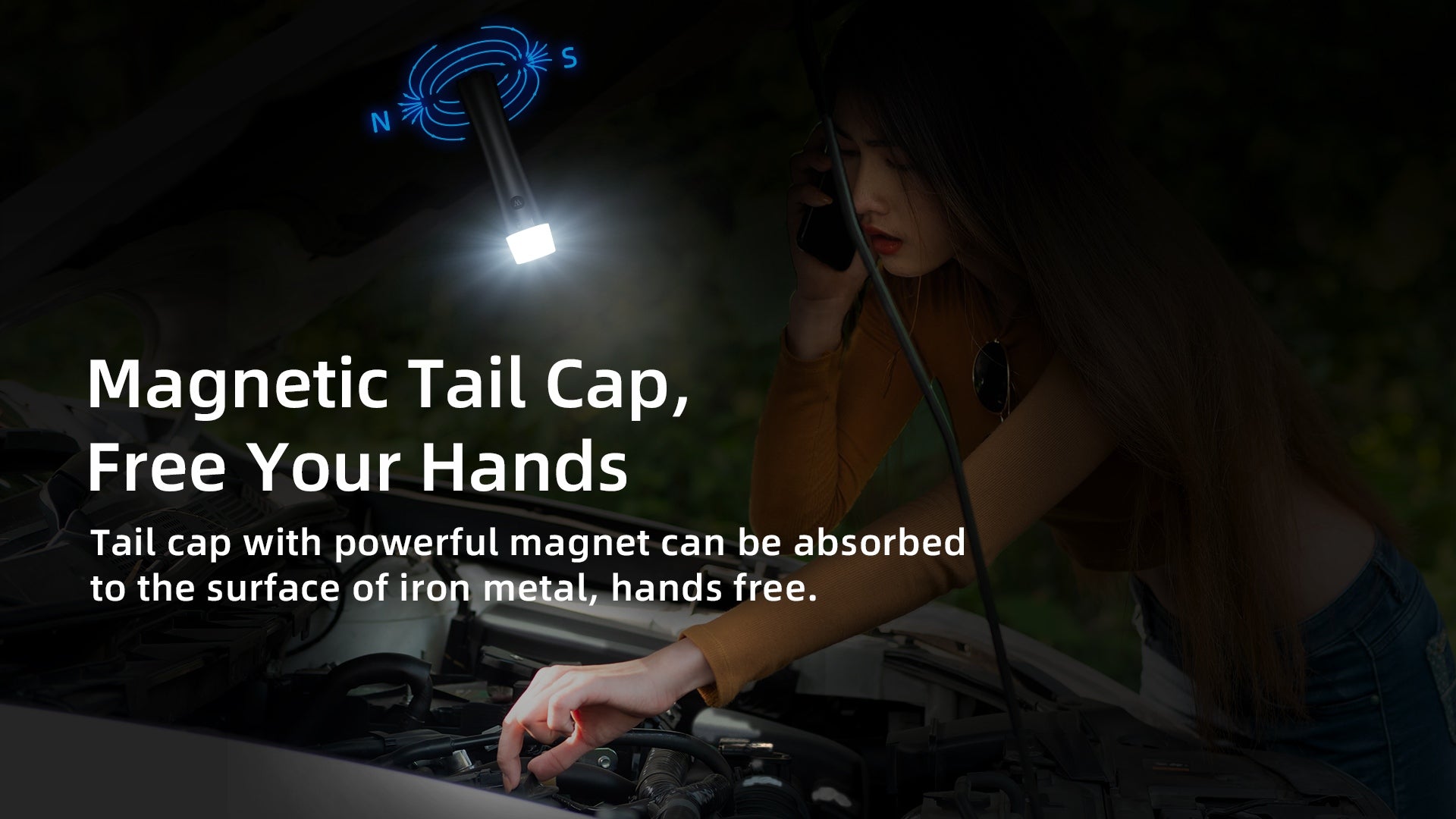 Water Resistant & Tough
We all know weather is unpredictable, that's why C5 is built in a waterproof body with the anti-drop feature, rainy day is no big deal!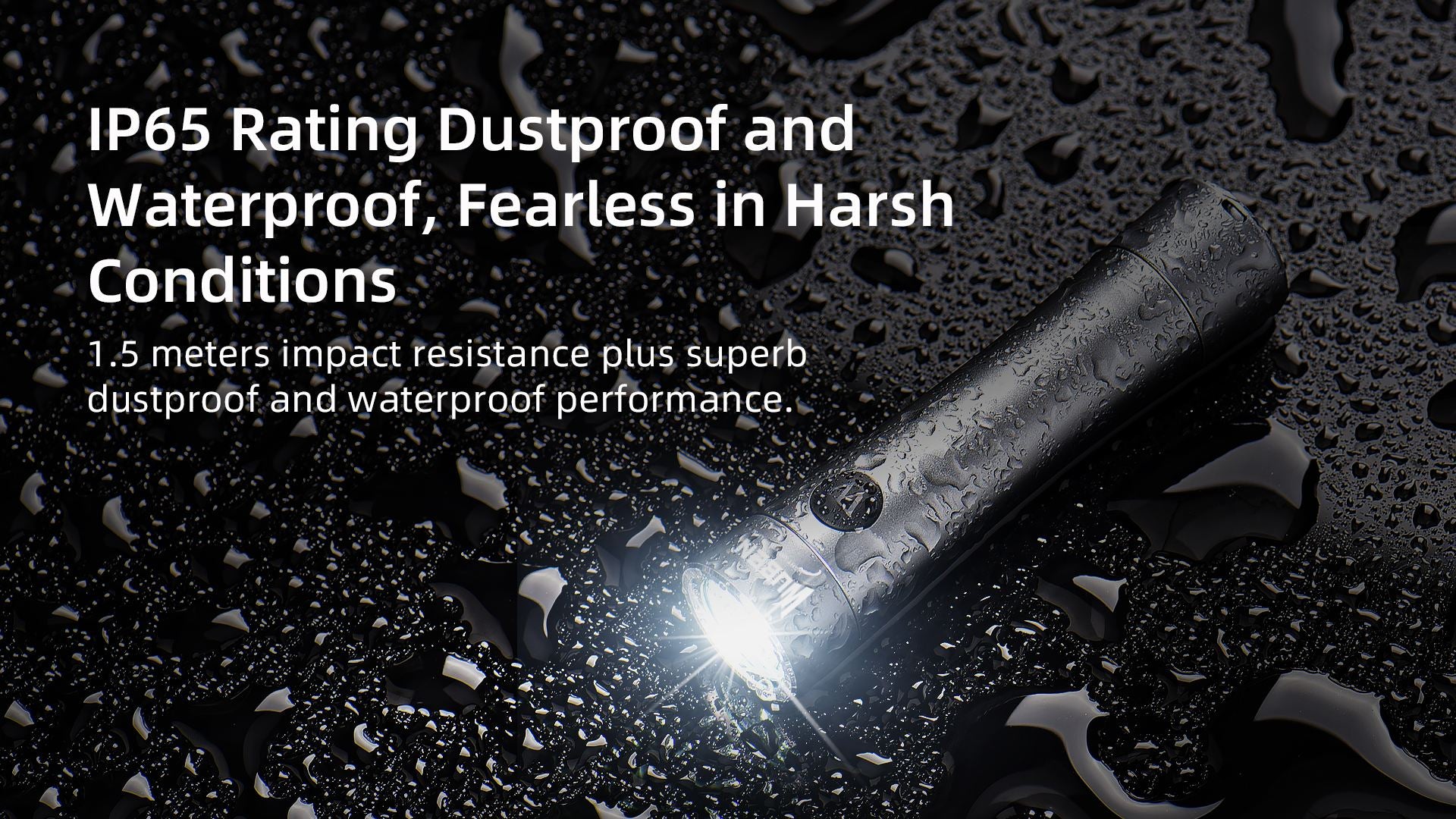 One Tap To Activate
Imagine there is a blackout and you have to search for the flashlight, it's a total disaster! C5 features one-tap activation, it instantly guides you out of the dark.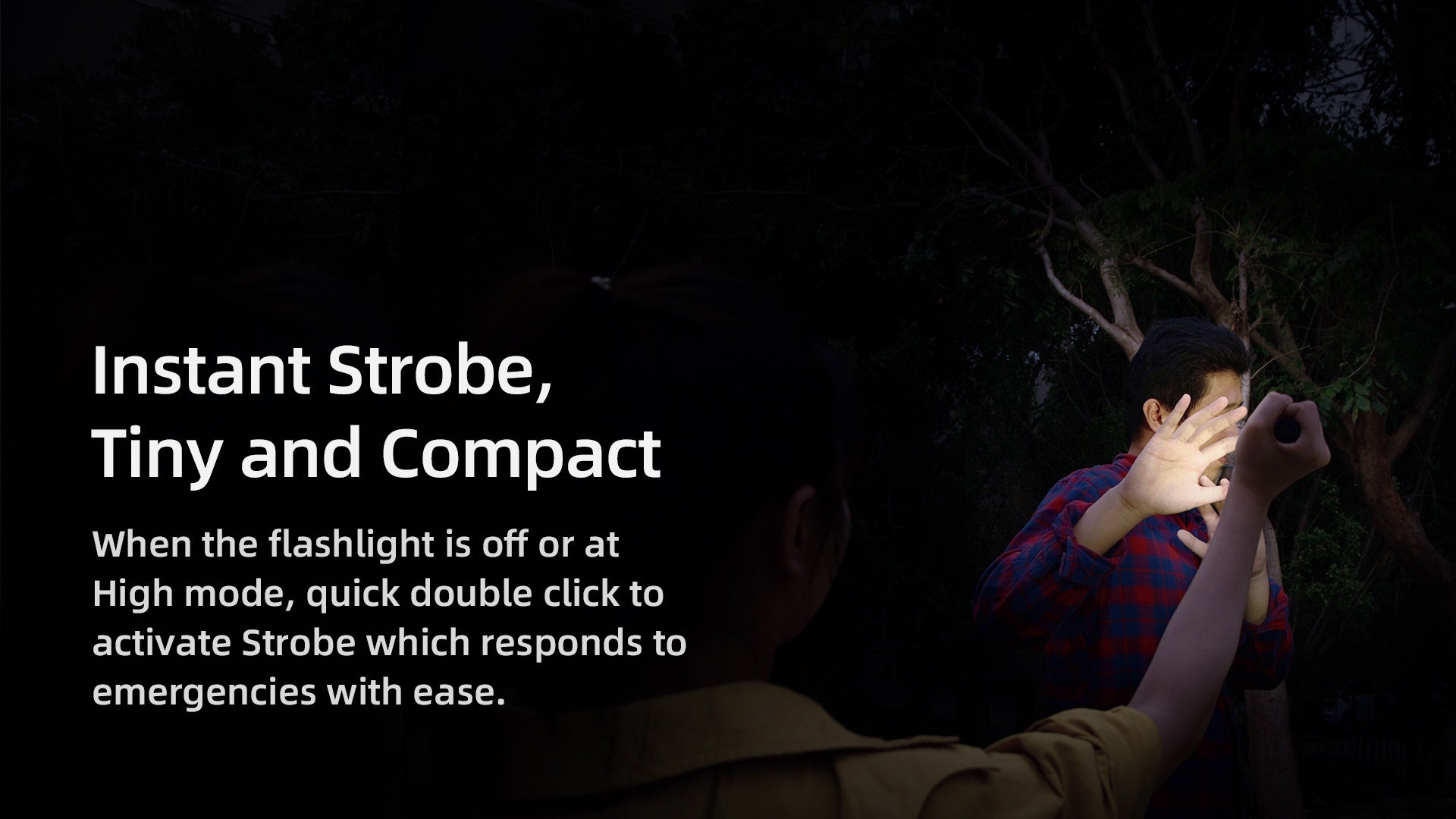 Say No To Accident
If you have kids or pets at home, C5 safety lock function will serve you perfectly.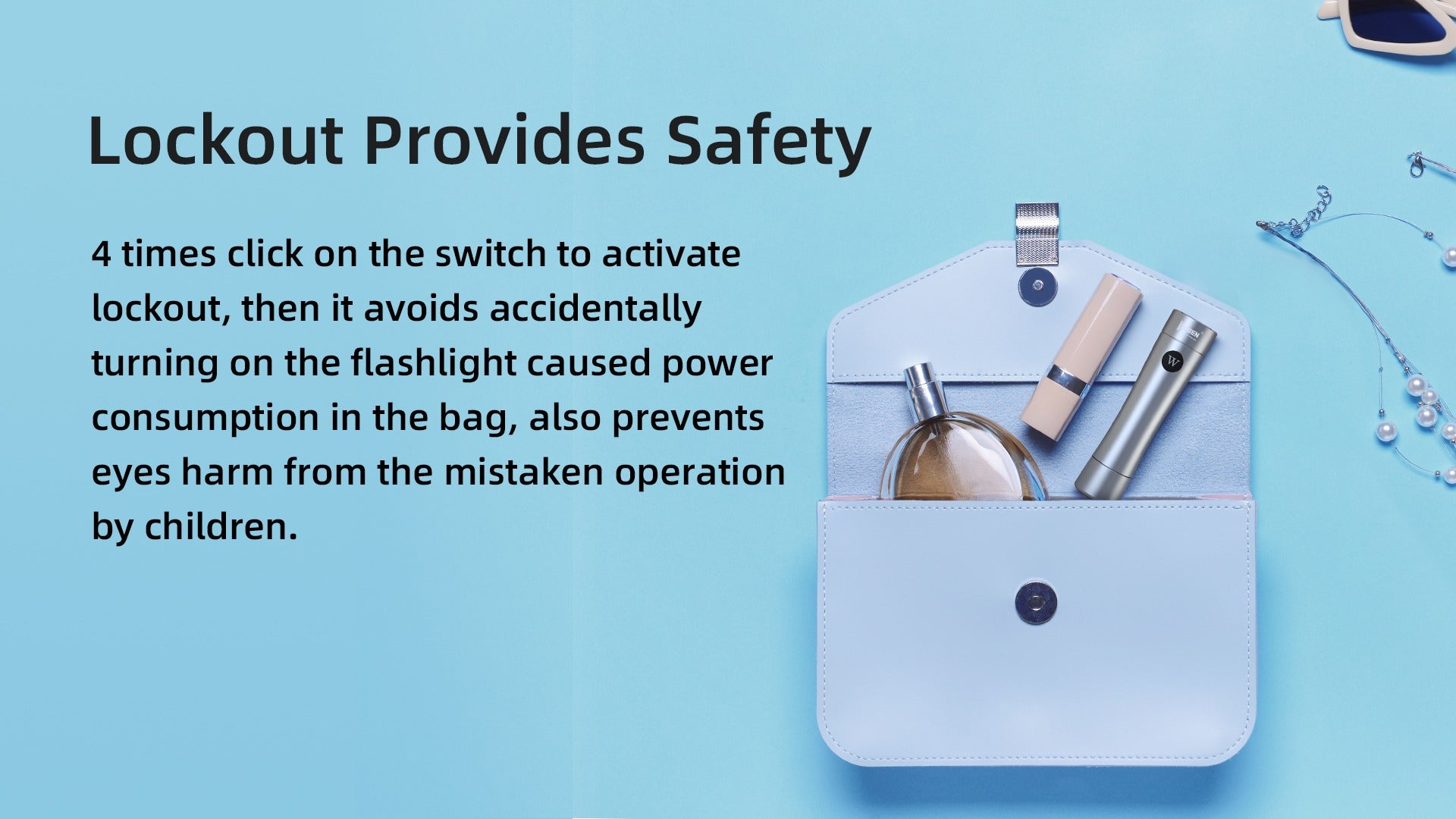 Elegant & Stylish & Portable
Features elegant grey and champagne gold option, C5 pushes flashlight design to another level.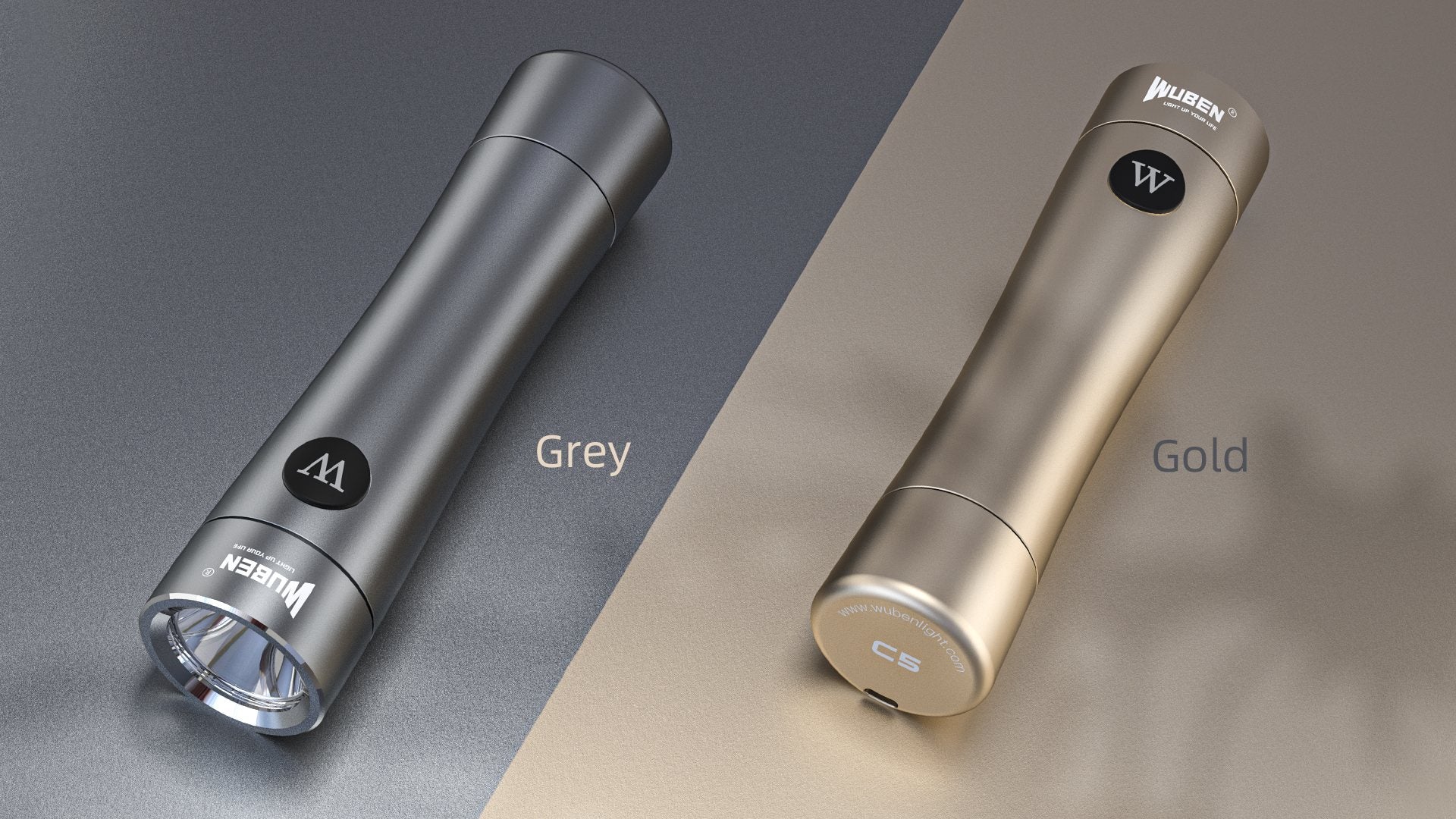 Premium Materials & Quality Lens
Don't let crappy product ruins your trip, C5 is made with quality in mind, something you can be proud of inside out.