Compact & Powerful 26650 Flashlight Ever
5000mAh Capacity so you feel safe at outdoors.


4200lm Output for any emergency case.


5.5in Length Only to save bagpack room.
5.78oz Weight to feel free.


Battery indicator so you feel control of battery volumm.

Thanks to use Hard Anodizing Aircraft Grade Aluminum Alloy for the body. T70 flashlight can stand vehicle run over and strong Impact Resist.

T70 no fears to any drops or hits.
Still working like a champ after iced at refrigerator for 48 hours.
You can count on T70 in harsh conditions.
Throw lights like a monster.Check why car headlight surrender to it.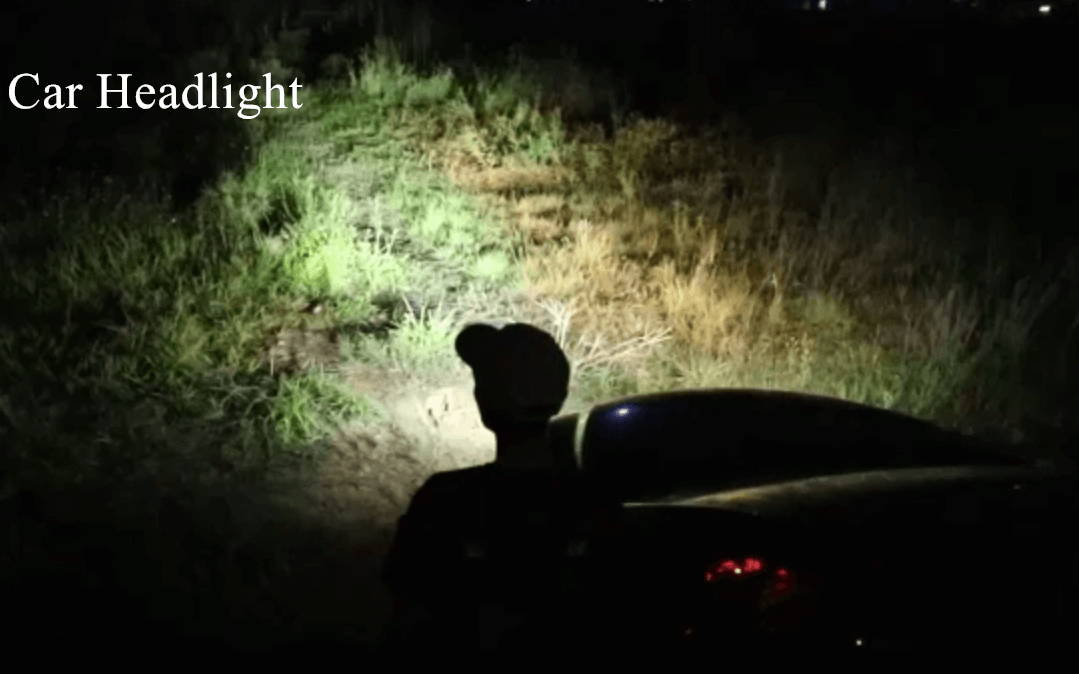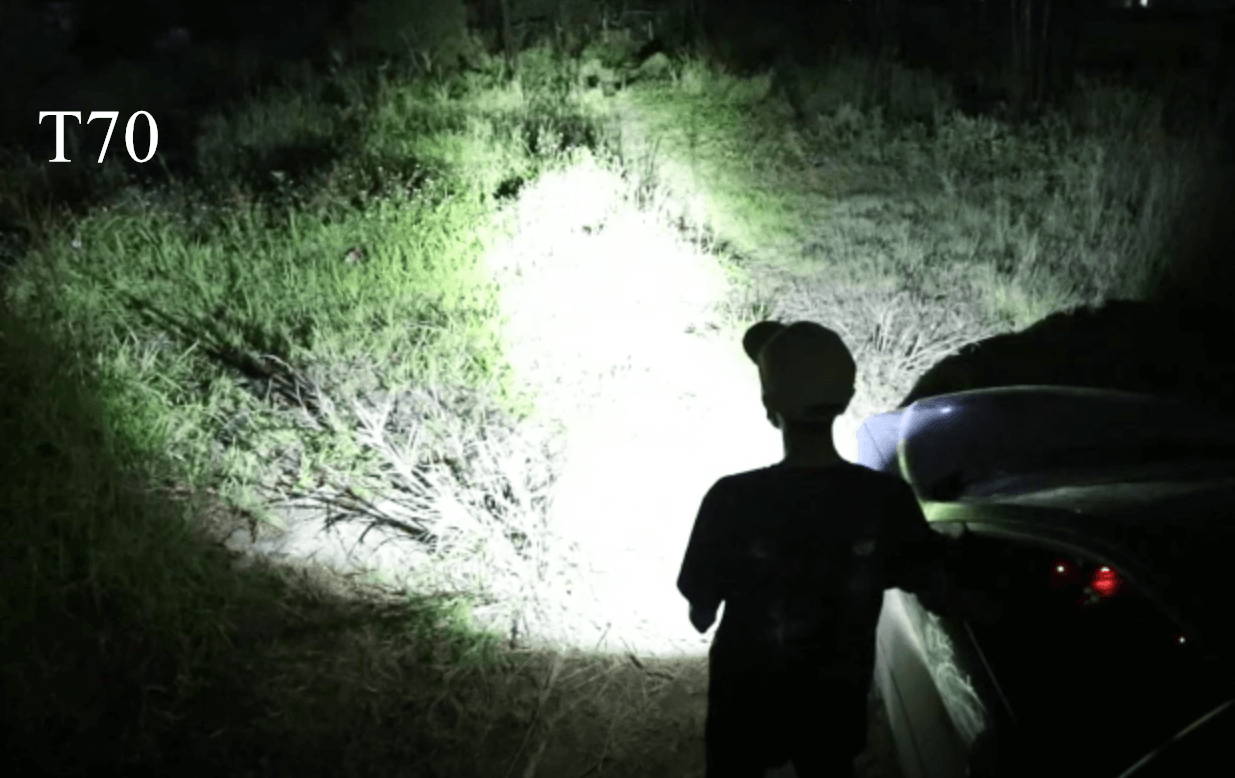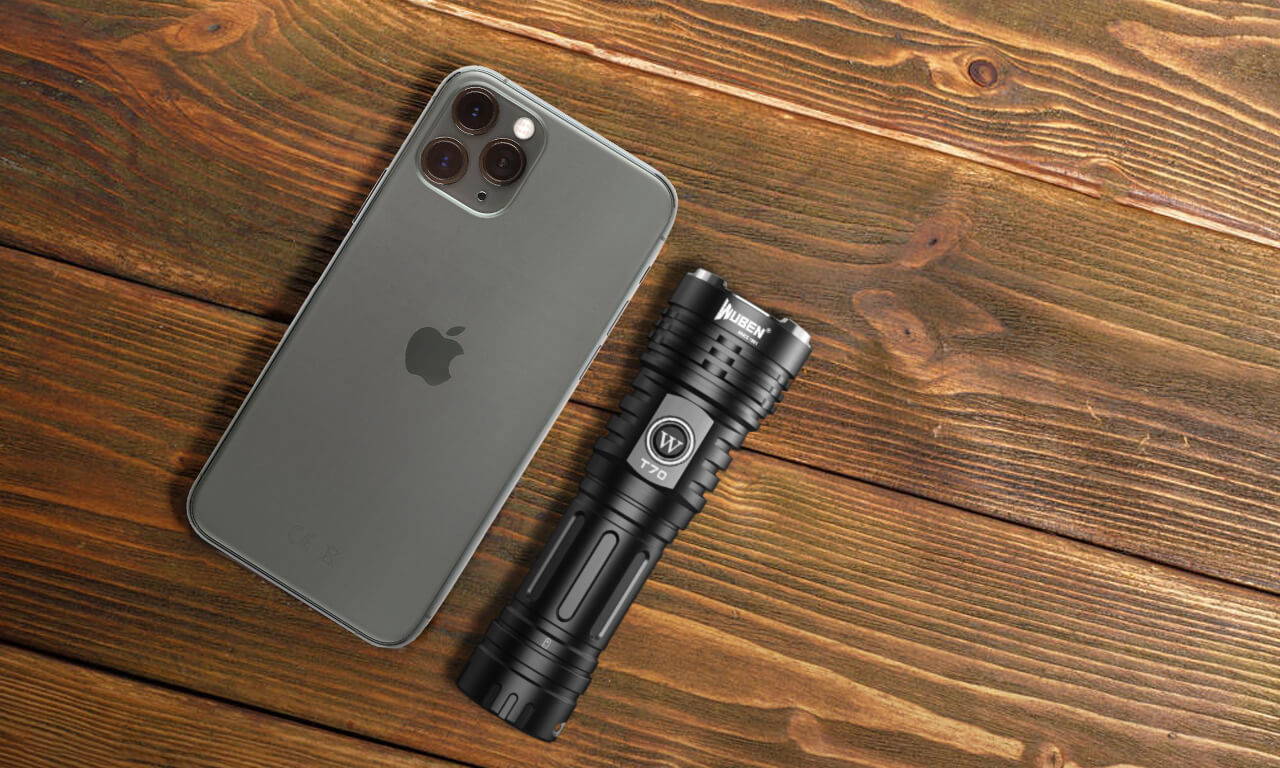 Far more smaller than iPhone 11 Pro.
Just the right amount of everything.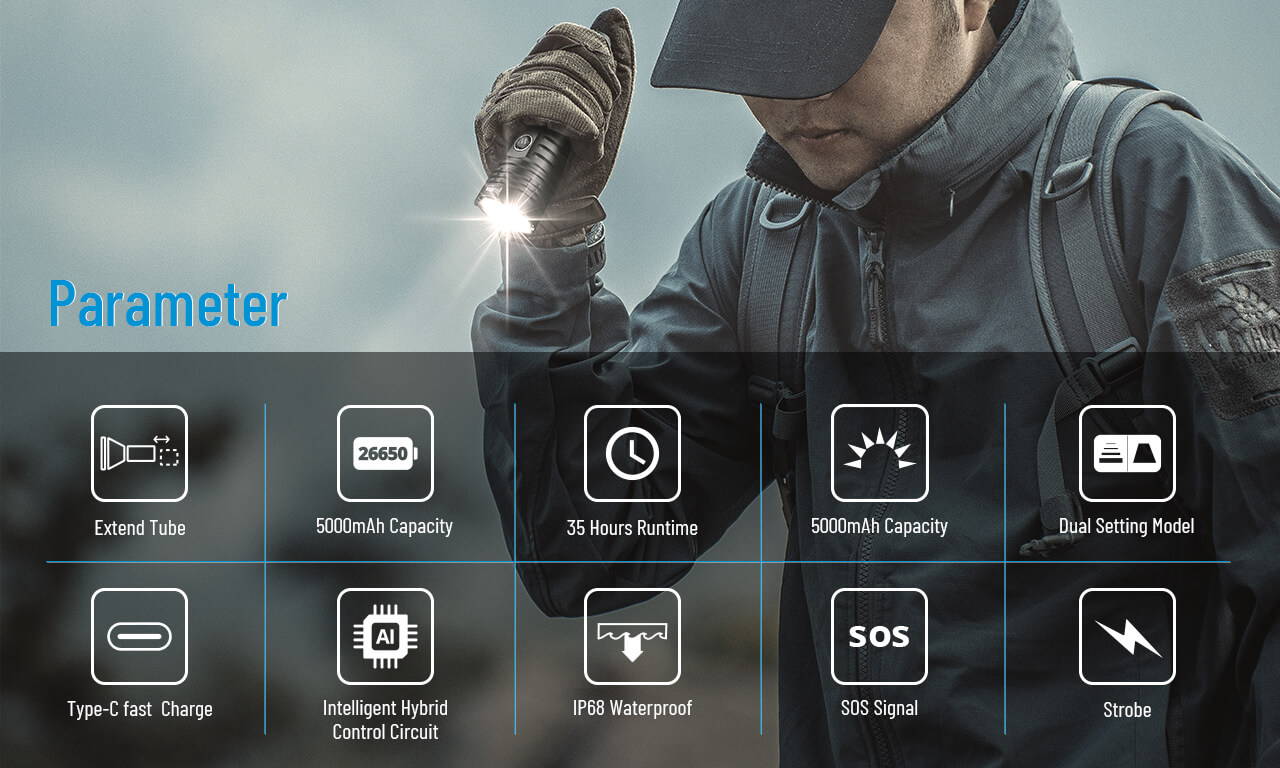 1. Built-in Type-C fast charging port,
2. 5V/2A charging.
3. 250 meters max beam distance.
4. Tint: cool white/neutral white

5. 4200 lumens max output
6. Utilized 1*CREE XHP70.2 LED
7. Powered by 1 pcs 26650 high-drain Li-ion battery with 5000mAh capacity.

8. Included accessories:
T70 x 1(With Battery)
Holster x 1
Hand Strap x 1
O-rings x 2
TYPE-C Charging Cable x 1 (Manual/Warranty Card /Certifificate) x 1
Top 5 Reasons to choose Wuben T70
1. Founded at 1981, Wuben established precious reputaion slowly in 39 years. We are turstable and responsible to quality,
after-sales or anything you concerns.
2. 15 days free return, 5 year warranty, IP68 waterproof top rating, RoHS, CE etc certificate to gurantee your saftey.
3. T70 is the smallest size flashlight that emits 4200 lumens with 5000mAh capacity. Handy but fits your different demands.
Help and guard whenever you need.
4. Constant Current, Protection Circuit, Intelligent Hybrid Control Circuit, Over-Heat Protect, all in T70 to protect you.
5. Thanks to Stepless Dimming function, you can customize any light from 40LM to 4200LM by keep pressing the button
until your perfect light come out.


Every new Wuben flashlight comes with our industry's best warranty and loyalty program - Flashlight Care. Once your flashlight is registered, we provide each original retail purchaser a warranty against defects in materials and workmanship, being stated as the following:
- Within 15 days from the date of purchase, if the product has quality problems, customers can request free replacement.
-Within 1 year from the date of purchase, if the product has quality problems, WUBEN will offer free repair.
Within 5 years from the date of purchase, if the product (accessories excluded) has quality problems, WUBEN will offer free repair for WUBEN registered customers. Registered through: http://bit.ly/2Vdnbei
From the date of purchase,if the product has problem after 5 years, WUBEN will offer paid repair for register customers. Registered through: http://bit.ly/2Vdnbei

This warranty does not cover:

·Man-made damage.
·Damage caused by not following the instructions.
·Damage caused by improper use of the battery.
·Abnormal wear and tear.
·Damage caused by irresistible factors.
·Gifts.

1. Still one of the best flashlights I have the T70 in camo version 🔦

--MascaratumBLF at Youtube
2. Amazing torch!! One of my favorites, compact and very powerful.
--Paul G.
3. This is a super bright light ,when on its brightest setting it will get warm but is safe . I am an over the road truck driver and have to inspect my truck and trailer properly for ALL of our safety, also including inside of the trailer for cleanness and to make sure that we do not have any insects.
--Ronnie
4. My new favorite light, this thing is really bright if you want or need a wall of light this T70 will do the job.I only give it 4 stars because of the UI. There's no way of going down in brightness, the light only ramps up fromlow to high, if you want low again the light needs to cycle through to get to low, this I do not like.The switch also has a memory function, if it goes off in high it will turn back on in high, something to think about if you're in the market for this light.
--Mong Y