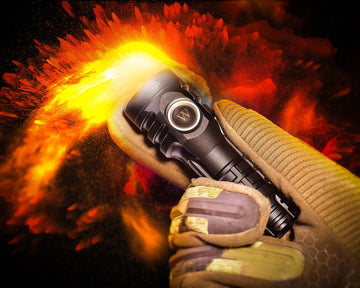 Posted: 2nd April, 2021
Tags: small steel canon, mini handy flashlight, pocket flashlight, best small flashlight high lumen
Have you ever seen a middle finger sized but 900 lumens torch?
The WUBEN E6 is the first "Small Steel Cannon"(literally named) of WUBEN flashlights, featuring a tiny and compact body but coming with a superior power, will it be the new mini throw king? Let's take a look.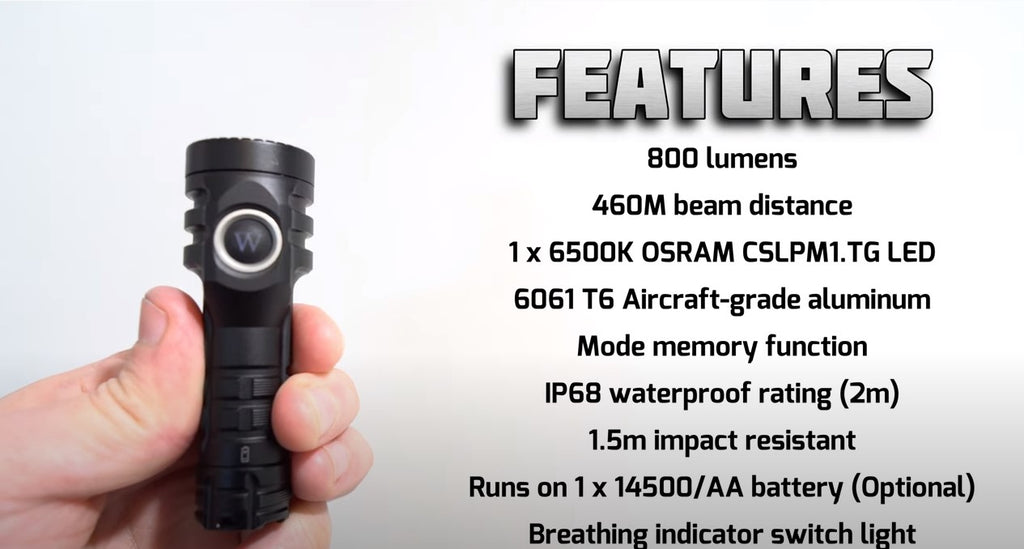 (Picture via Youtube: FLASHAHOLIC)
[Brightest in same sized lights]
WUBEN E6 utilizes one piece of OSRAM KW CSLPM1.TGLED blub, maximum output comes to 900 lumens. Adopting 6061 T6 Aircraft-grade aluminum material for shell, making this flashlight very sturdy and a comfortable feeling for holding. It has a mode memory function so that you will not need to change the exact mode you want each time you start using it. Powered by AA battery, it will be convenient for you to prepare batteries, compatible with 14500 battery as well.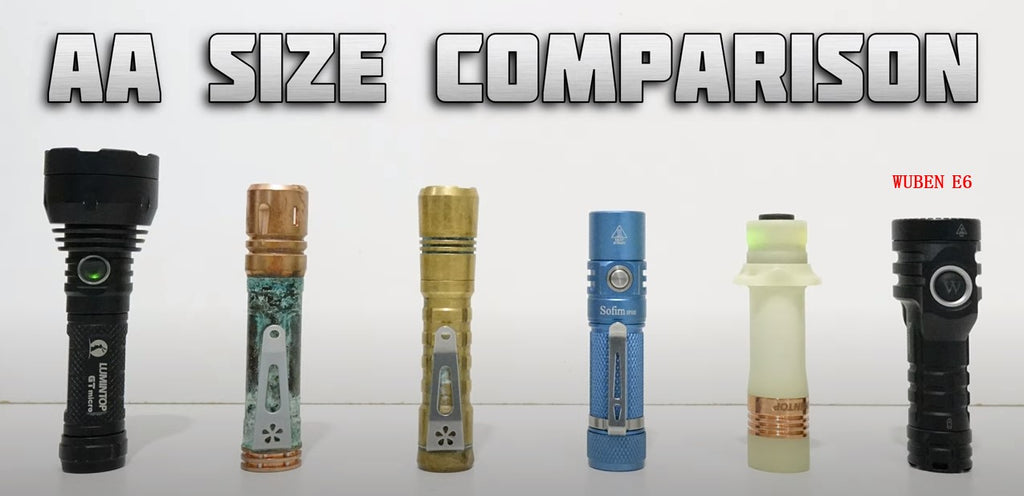 (Picture via Youtube: FLASHAHOLIC)
[Smallest among  same lumens torch]
Compared with other same AA sized flashlights, WUBEN E6 has a big advantage with its 87mm X 30mm/3.43 in x 1.18 in (L X D) sized body. The size of length is just like your longest finger, pretty easy to put into your pocket or hold in hand, isn't it interesting?
[Upgrade beam throw]
Small but superior power, E6 owns and projects a bright spotlight and floodlight that comes to 900 lumens maximum and 410m beam distance, ensuring you a clear and wide vision range with just a flip of a switch or a push of a button. It will be a versatile and practical tool for your daily life. Specially designed for those flashlight enthusiasts, hope you won't miss it!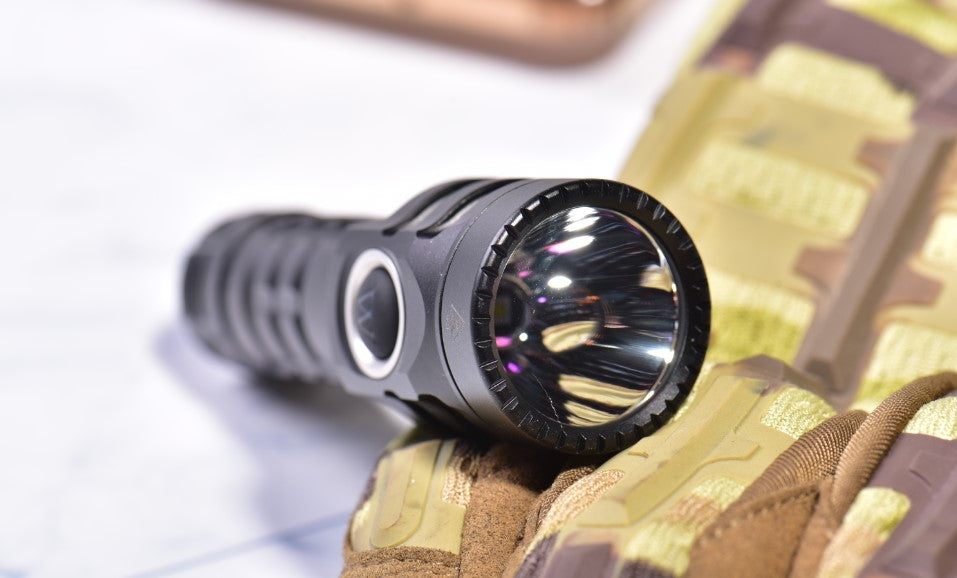 More information, please also feel free to pay a visit to: www.wubenlight.com
- WUBEN E6  Coming soon! -
1 comment